Fright night is only a few days away and (as with all things beauty related) we turned to Instagram for our inspo… Under the hashtag #halloqueen, over 9000 dedicated BB'er makeup artists and enthusiasts have been gearing up for the occasion and sharing their scariest looks.
It takes an expert level of skill and precision to pull of these works of art (we're sat here appreciating and double-tapping away), but whether you're going all out or subtly alluding to the occasion, these 15 looks will give you the inspiration to take spooky to the next level.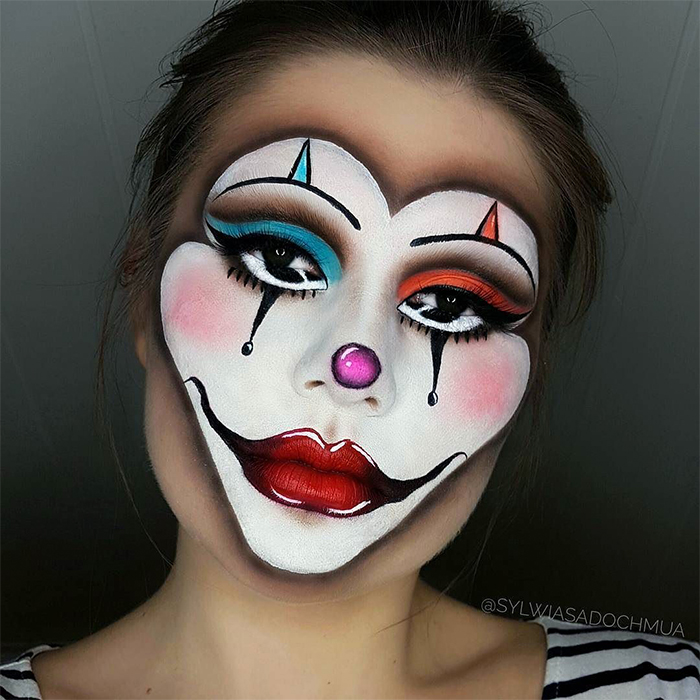 Morph into a living piece of cartoon art.
@sylwiasadochmua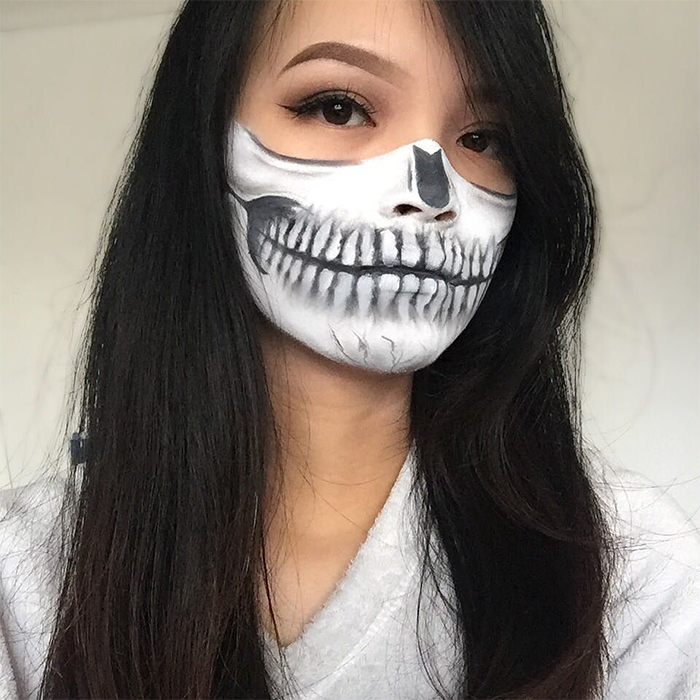 Half regular girl, half terrifying skeleton, and 100% guaranteed to fright.
@makeupbyeelaine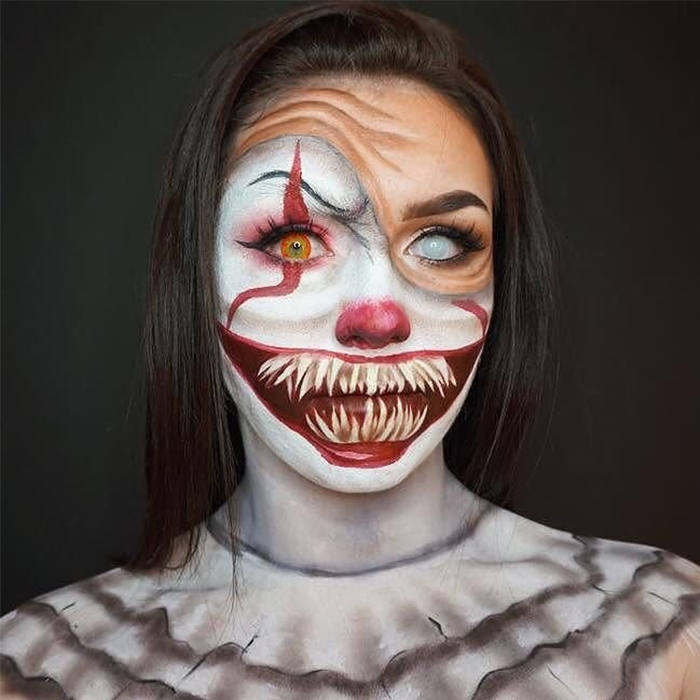 It's the look of Halloween 2017. Stephen King-approved.
@dmchmakeup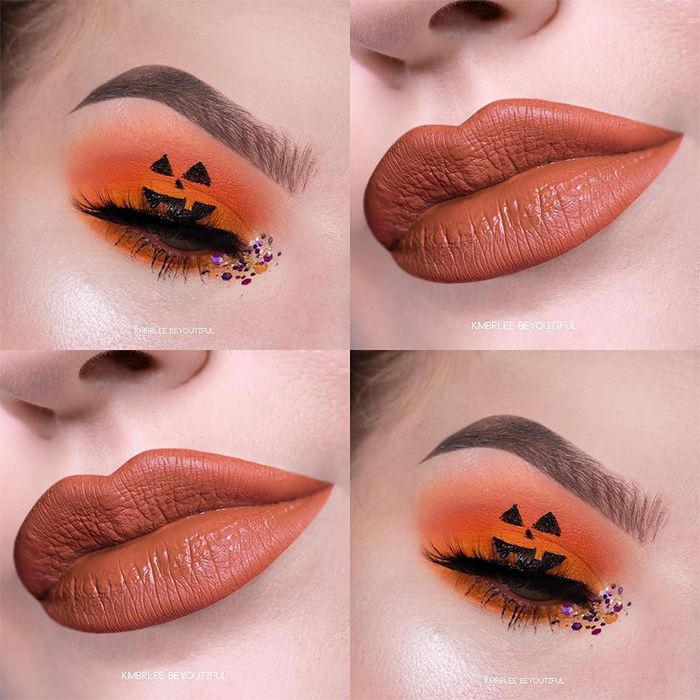 A subtle homage to the humble pumpkin.
@kmbrlee_beyoutiful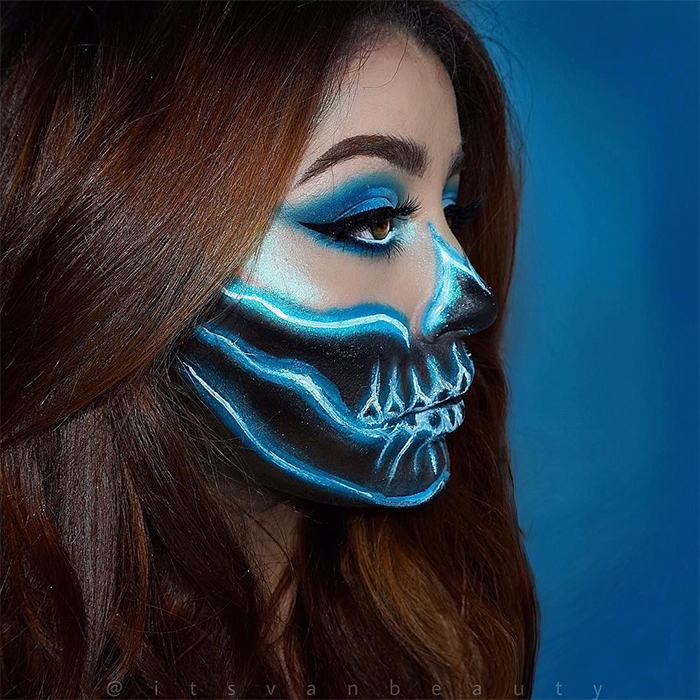 This electric blue skeleton look brings a whole new meaning to 'back from the dead'.
@itsvanbeauty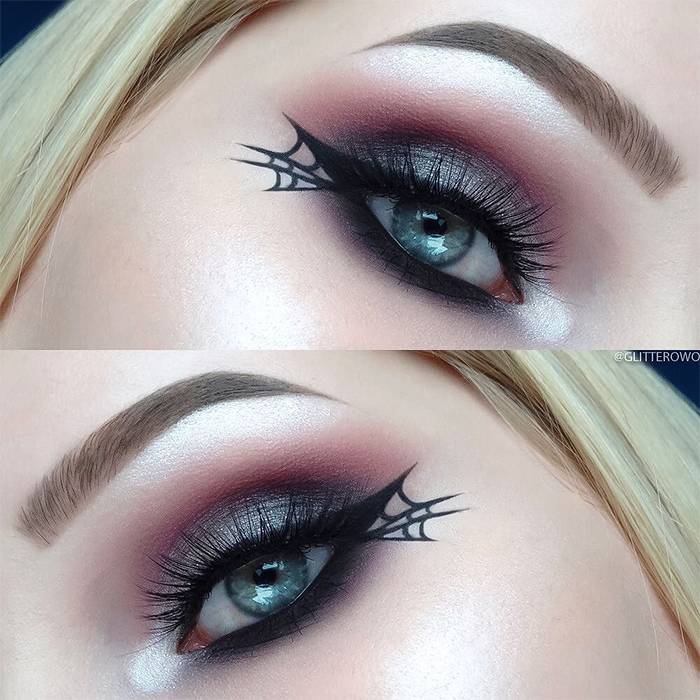 A spooky take on the classic wing.
@glitterowo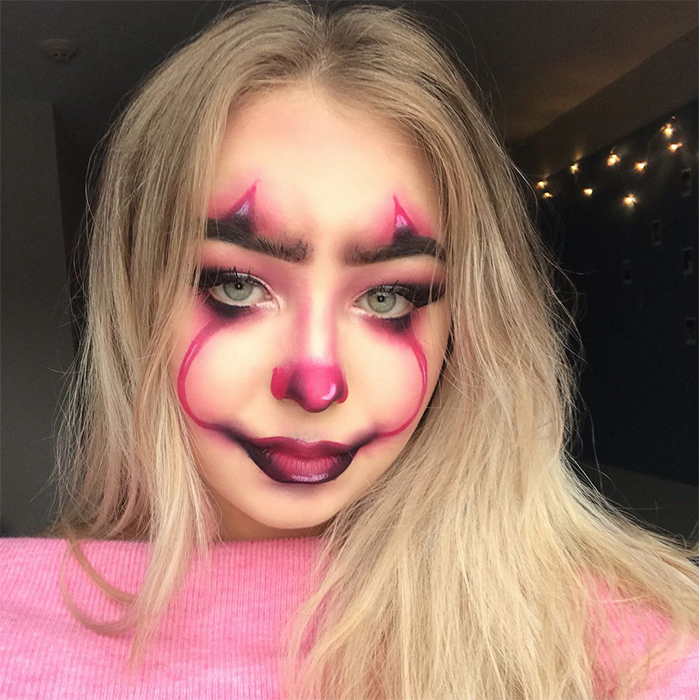 Channel everyone's favourite clown (with a twist).
@makeupbycarriex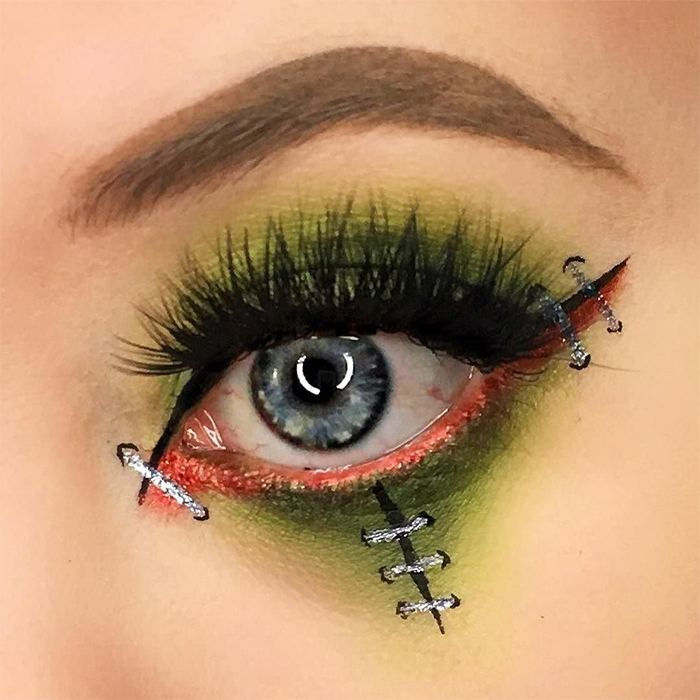 Who knew horror movie makeup could be so mesmerising?
@becky_julia_makeup_artist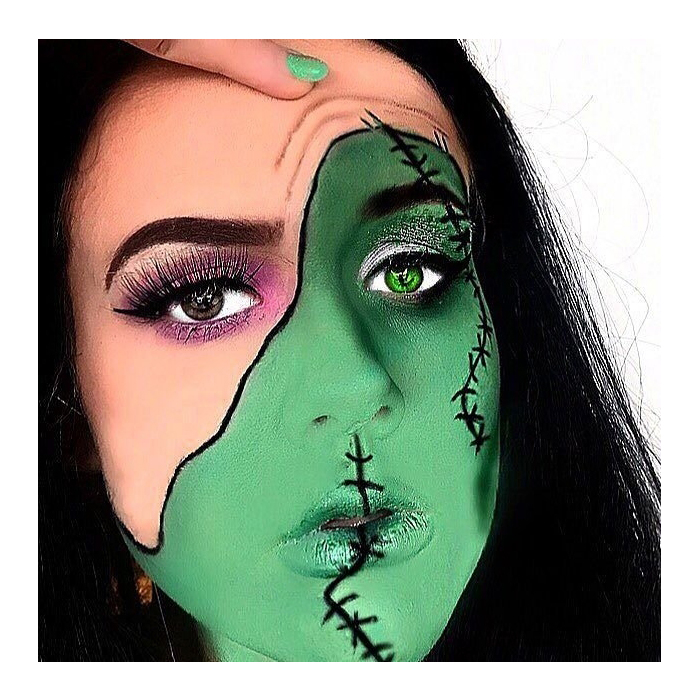 Love for Frankenstein's monster lives on.
@cloeminto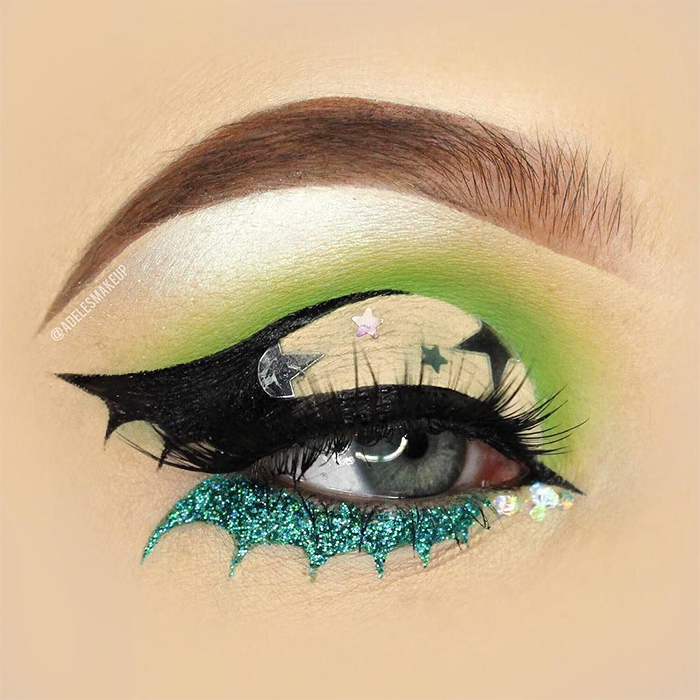 Finally, a use for that green eyeshadow palette.
@adelesmakeup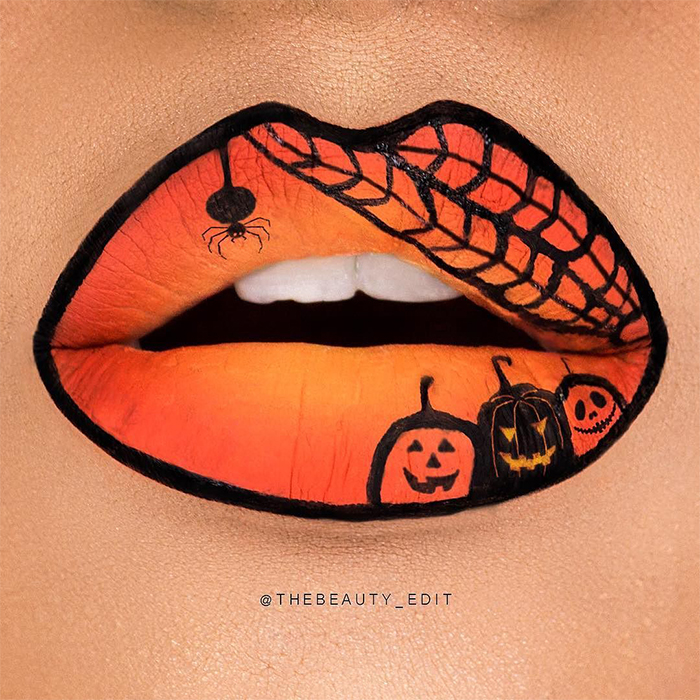 Lip art has really taken off on Instagram, and this version is super doable.
@thebeauty_edit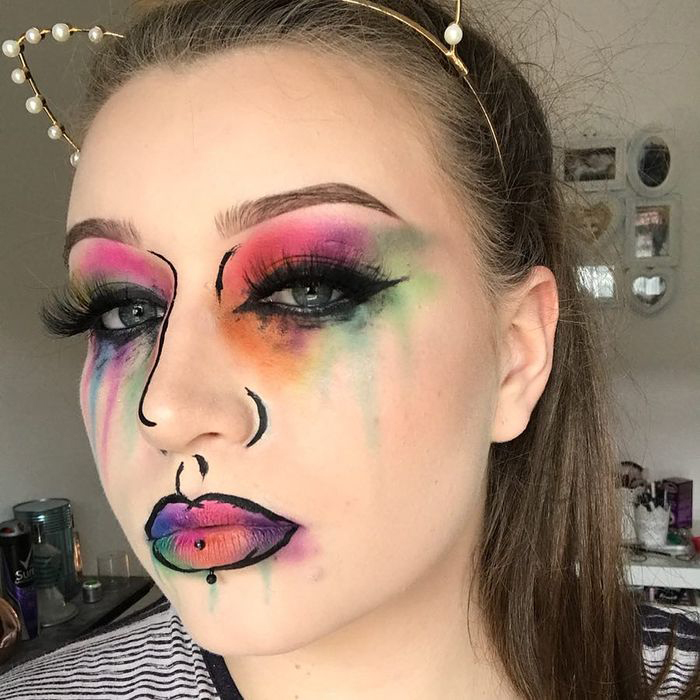 For the woman who's not afraid of a little smudging.
@laurenevanssss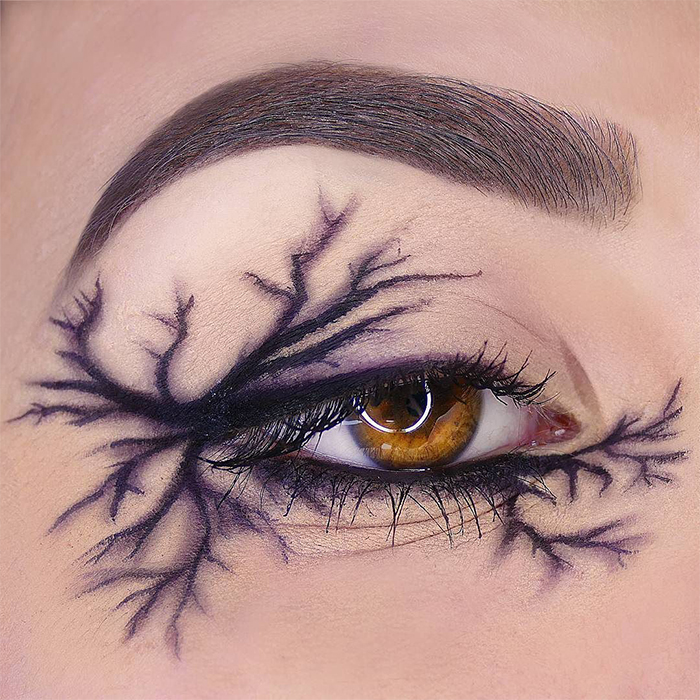 If all you have is black eyeliner, put your sketching skills to the test.
@_f3der93
Combining elements of everyone's favourite looks is sure to be a crowdpleaser.
@itsvanbeauty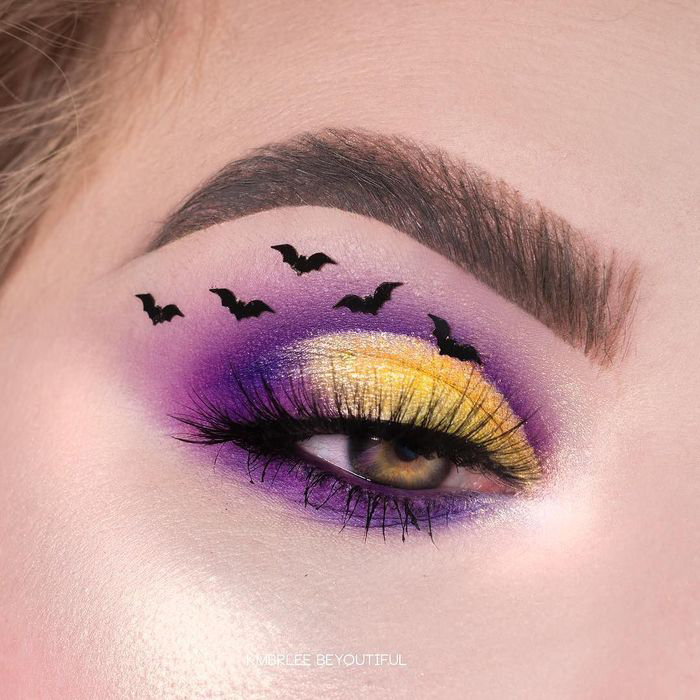 Toe the line between dramatic and pretty.
@kmbrlee_beyoutiful