Anyone who works in beauty will tell you that it's a fun, inspiring place, full of creative ideas (and the occasional free sample!), but exactly how do you break into the beauty industry? In this series, we'll be chatting with beauty industry insiders to find out what their jobs involve and the paths they took to get where they are now.
From makeup artists and beauty editors to social media assistants, brand founders, and web developers – these stories are proof that you can enter the beauty industry via any career path.
Meet Zoe Boikou, founder of ZOEVA.
What did you want to be when you were younger?
An architect. I used to love the idea of coming up with a design in my mind, constructing it on paper, and seeing the idea come to life in full 3D.
What attracted you to the beauty industry?
It all started in 2008 and it actually happened accidentally. For a long time, I was looking for good quality brushes at an affordable price, but I couldn't find any and couldn't afford the higher end ones. I realised that there needed to be something available in this area, so I bought ten brushes with no logo on them from a manufacturer and tested them. They were really good, so I opened an eBay shop to see how they would do. They sold out very quickly with a profit, and that was the birth of the company. I worked out of the living room for three years, doing everything from customer services to dispatching orders.
How did your education and previous career guide you to and help you in your current role?
I wasn't able to attend university. I was born in Thessaloniki, Greece — and moved with my family to Germany in 1990. My father was a difficult man who wouldn't support me in education so I had to get a job as soon as possible. When I was just fifteen, I started an apprenticeship learning how to become an office administrator and customer service trainer for a collectables company. Back then we didn't have emails, each customer would write us letters. It was remarkable what I learned about customer service and how valuable customer feedback is. However, I do believe in higher education and I was so proud to be able to put my sister Barbara through university. She studied International European Studies and now is my most trusted Director of Business Development!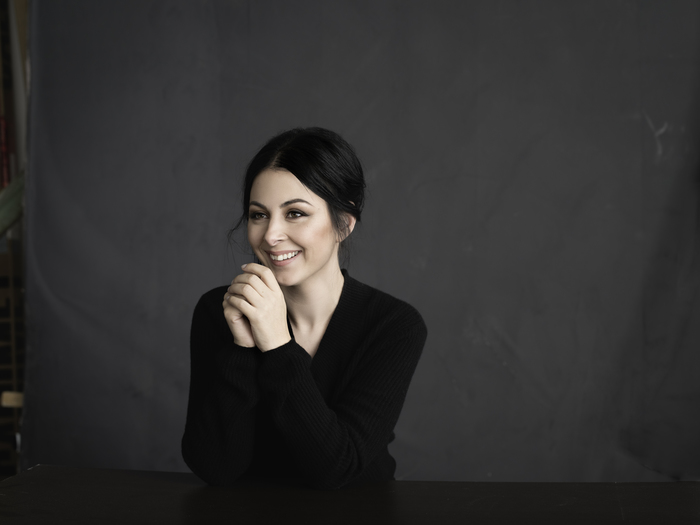 What skills and experience do you need to succeed as a brand founder?
I think it's crucial to feel passionate about your brand, your team, your social community, your staff, and your category. I have a very strong vision and know where I want to go and you must always use this gut instinct and direction when you want to realise and achieve the dream product or business idea. I think a high attention to detail is also important, whether that is in a tiny element in production that may impact your brand credibility, or taking notice of your comments on social media to see how the reaction might affect your sales!
What does your day-to-day entail?
A mix of everything! In the morning, I check my emails, check-in on Instagram to see what our customers are saying about our products and how they are enjoying them, or talk with the sales teams globally and see what's happened overnight. I then work with the New Product Development team to discuss current projects and improvements. Next, I work across pretty much everything; finances, orders, working out how many pieces we need for different brushes, whether we have enough stock. I want to have an involvement in every single aspect, because I'm so passionate about my business and I always want to help my teams as much as possible.
What are some common misconceptions people have about your job?
I think the biggest misconception is that the higher you climb, or the bigger your organisation gets, the further you are away from your community. I try to stay as close to the customer as I'm able to; I still answer customer requests and pay particular attention to any critical comments. On a Friday night, I might see a comment on Instagram and know that that person will have to wait until Monday when everyone is back in the office, so I'll make sure I log in and reply. I respect that our customers are paying for our service as well as our products and if someone buys a brush, it's very important for me to treat them as I would want to be treated.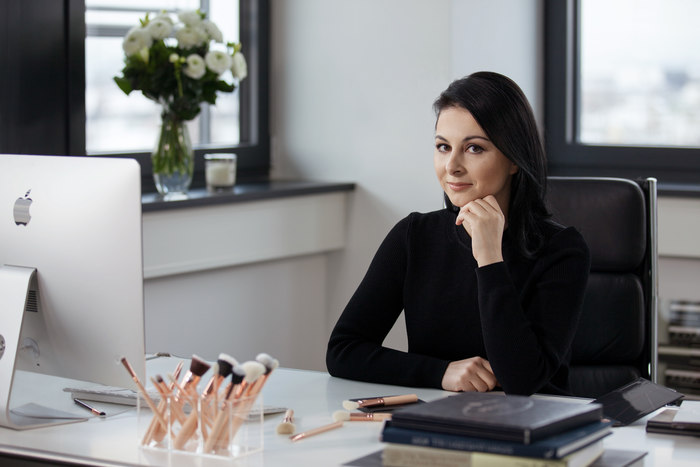 What is the best part of your job?
I love the creativity of crafting new product concepts and designs.
What has been the most surreal moment of your career so far?
I think I would have to say it was in 2010 when a famous Italian YouTuber bought one of my brush sets. I didn't know because at the time I was working alone and didn't have any time to check platforms like YouTube. She showed the set in a video and overnight the orders exploded from Italy – and I couldn't understand why. A few days later, I found out and by this point the video had over 200,000 views and everyone wanted the brush set. It was sold out for several weeks as I couldn't handle the demand. That was the first take-off moment.
What advice would you give to someone wanting to start their own beauty brand?
Work hard, work diligently and never, ever give up on your dream. Beauty is a very tough world but be very persistent and read a lot to stay informed.
What deskside essentials are vital to you doing your job?
I don't drink nearly enough water so my skin is often dehydrated , therefore a hydrating facial spritz and a huge bottle of water are my absolute must-haves. I also like to be surrounded by fresh flowers. Roses are my favourite – they remind me of my mother who is no longer with us. When I smell the roses, it reminds of her strong, kind spirit, and her beautiful inner strength.
What's your top piece of beauty advice?
I'm a great believer in individuality. I love faces with characteristics, whether it's a bigger nose or imperfections; that for me is the perfect face. I love both heavier and natural makeup. When I wake up in the morning, I go with whatever I'm feeling, and that's my advice: Be true to yourself, be authentically you, and enjoy your individuality.