A favourite with Instagram influencers and beauty editors alike, Swedish brand Lowengrip has finally brought its shelfie-worthy line of sensitivity-suitable skin and haircare products to the UK, with products like the dreamy Pixie Dust Hairspray and taboo-breaking Intimate Care line available on BEAUTY BAY from today.
A Sweden-based start-up, Lowengrip is one of the beauty industry's 'fairy tale' success stories because for its founder, Isabella Lowengrip, it all started out with a blog…
Isabella founded Blondinbella at the age of fourteen, posting fashion, beauty, and lifestyle content so popular that it quickly became one of the most-read blogs in Sweden, translated into four languages, and with over 1.5 million readers visiting per week. Fast-forward thirteen years and Isabella is the founder of four successful businesses, a billionaire, and was recently awarded Sweden's 'Most Powerful Businesswoman of the Year'. Pretty aspirational, right?
In 2012 she combined her two loves – beauty and business – to launch Lowengrip, after noticing a gap in the market for luxurious, high-quality products suitable for sensitivity. Lowengrip is now the fastest growing beauty company in Sweden, creating products that are so Instagrammable they warrant a #shelfie.
Firstly, congratulations on the launch of Lowengrip at BEAUTY BAY! You're a world famous blogger and successful businesswoman, but what made you want to start your own beauty brand?
"Over the years, I've realised that there are two kinds of beauty products… the premium, high-end products that provide visible results, have alluring scents, and are wrapped in luxurious, aesthetic boxes, and then, products specifically designed for sensitivity – usually mild, fragrance-free, and simply boring. Having sensitive skin and a sensitive scalp myself, I wanted to provide women worldwide with efficient and outstanding products that suit sensitivity. Löwengrip was born from the need for inclusive premium beauty!"
Have you always been interested in beauty and skincare growing up?
"I have, but I've also been limited due to my sensitive skin, so thanks to our products I can finally enjoy premium beauty too! For instance, I love fragrances, but they usually cause breakouts, rashes and redness. Our products are gentle – they're developed with sensitivity in mind – but they also have those lovely fragrances, so you get a luxurious experience. 'Gentle but efficient' is a core value of ours, and it's a key part of our product development."
It must be so fun building a brand and watching it come to life. What was your favourite part of the process?
"Building a brand is a never-ending procedure. Setting visions and achieving them is undeniably the best part of it. Me, my co-founder Pingis Hadenius and our team face challenges weekly, if not daily, but we thrive on challenges – if everything just went on smoothly, a computer could run this business. We have a get-it-done attitude; our motto is "hurdles means opportunities".
What was the most important thing for you when creating your own brand/products?
"I would say transparency. What differentiates Löwengrip from any other premium beauty brand is our presence and no-nonsense approach. We do not keep secrets from our customers, we let them know everything about the products we are developing, so they can be a part of the product development. We're also big on sustainability – we minimize waste, and we develop and produce all our products in Sweden."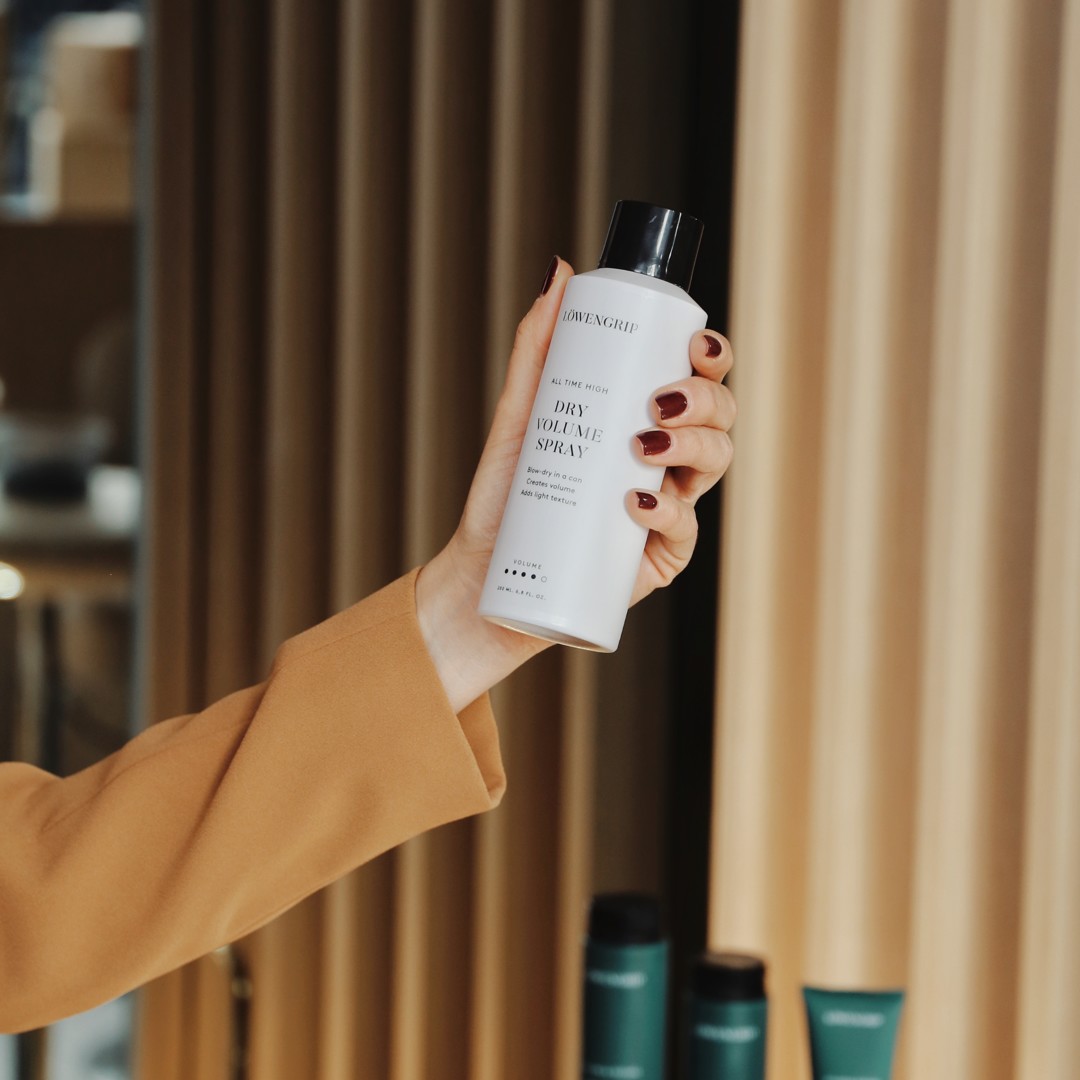 What inspires you to create a new product?
"We are a beauty-tech company, so every product is born from either detecting a digital pattern of our users, or through an open source dialogue with our online audience. We develop products to solve the beauty problems of real women, and we want to ensure there's a demand to every product!"
How have your fans played a part in the beauty brand?
"My followers and our Löwengrip social media accounts are vital. We interact with our online audience to find out what they struggle with in beauty and if we detect a pattern, we develop a product to solve it. Our audience gets to decide features, packaging, fragrances etc. Because instead of guessing what they want, we ask them!"
How would you describe the Löwengrip customer?
"The Löwengrip woman is modern and powerful. She is often on-the-go and wants to feel beautiful while pursuing her dreams. She needs innovative solutions to her everyday beauty problems and appreciates time-efficiency. In her everyday life, she is keen to live healthy, but enjoys a guilty pleasure every once in a while, – she is ambitious and sophisticated."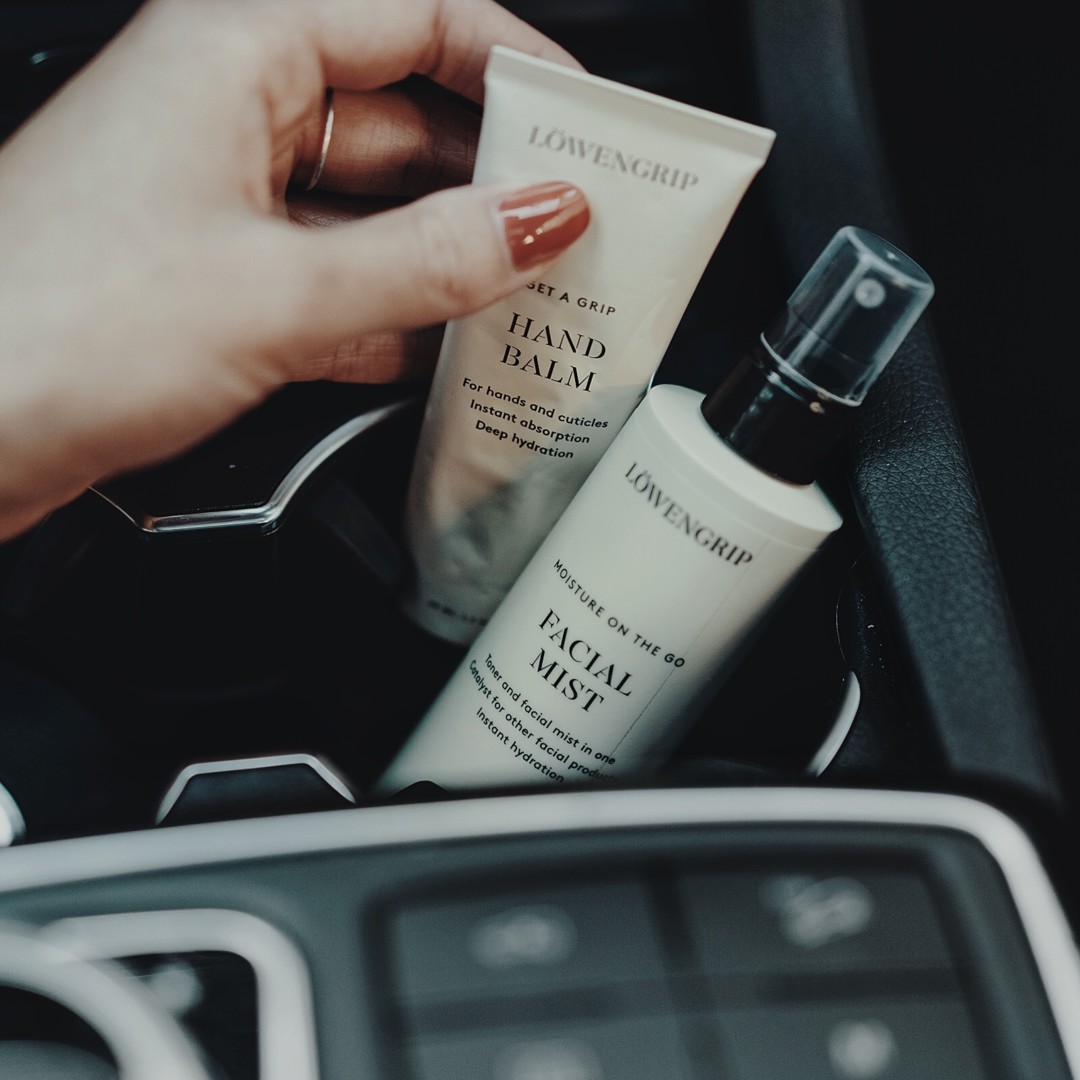 What do you think the next big thing is for the beauty industry?
"I believe there will be a big tech blowup, seamlessly integrating online and offline experiences. Imagine if we had devices analyzing your skin type and tailoring you a product or storing data to fine-tune your shopping experience in-store and online. There are so many possibilities… Löwengrip is not trend-led, so we believe in promise-keeping timeless products with a 'get-the-job-done' attitude. I think timeless beauty delivered by advanced technology is the future. In 2019 we will have our first Löwengrip lab where our customers can play with our formulas."
What's your best beauty tip?
"First of all, drink plenty of water. It's been said before, but it cannot be said enough. The skin needs water to stay hydrated – in combination with good skincare! Moisturizing, within and on the surface, is the body and bones of beauty."
Which three products from Löwengrip can you not live without?
Moisture On The Go Facial Mist – it's great when I travel in dry air to re-hydrate and also works as a toner.
Another great travel companion (which is also our best-seller) is the Good To Go Dry Shampoo. After using it, your hair feels newly washed and it smells so fresh.
One of the first products I developed was our Count On Me Deodorant. Every woman wants a deodorant that keeps you dry all day and this one keeps its promise. I was pregnant when we developed it and was sweating a lot so it is tried and tested! We sell one every three minutes.
What is the one product from Löwengrip that we all need?
"That is a tough one! My favorites vary, but currently I would have to say the Overnight Hair Mask. It is a leave-in hair mask that doesn't require rinsing afterwards – you go to sleep with it and wake up with a perfected set of hair. It saves so much time and delivers astonishing results!"