It's official. Jeffree Star's Blood Lust Collection is launching on BEAUTY BAY this Friday and, if you're anything like us, you'll already be counting down the days/hours/minutes/seconds until you can make it yours.
(Spoiler alert…) After seeing Jeffree's third instalment IRL we can confirm that it's as iconic as we could have ever imagined. It's dark, it's dramatic, and we are absolutely here for it. We've swatched the shades, we've got the tea, and we're about to reveal all. So, listen up…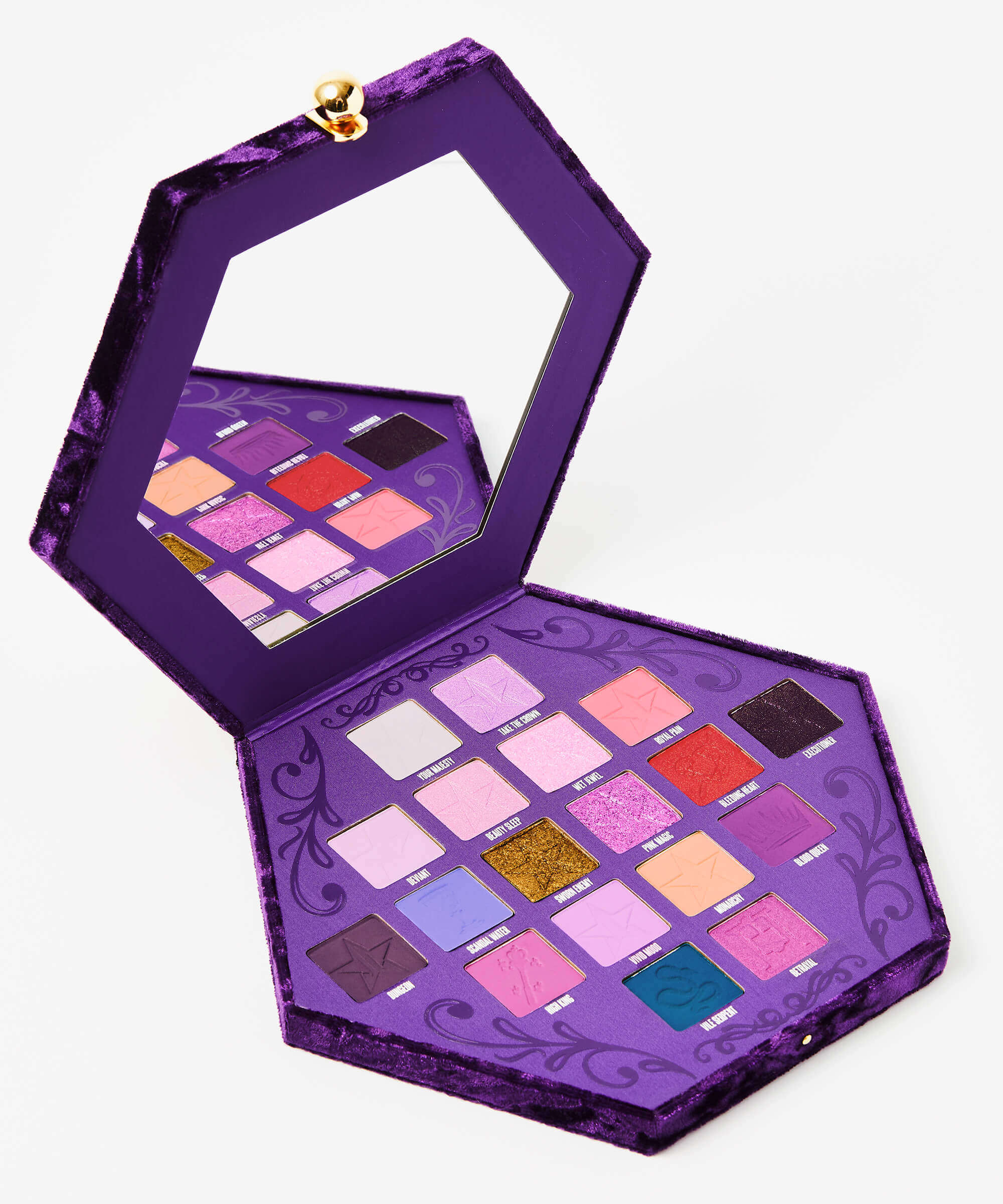 18 shades. Extreme payoff. Blendable matte, shimmer, and (all new!) wet-look metallic formulas. Meet your latest Jeffree Star obsession. The Blood Lust Eyeshadow Palette introduces a brand-new colour story – and purple is the star of the show. This hexagon shaped palette is everything. Featuring real velvet fabric and a jewellery clasp opening, Jeffree Star's third baby is as game-changing as his previous. Let's dive in…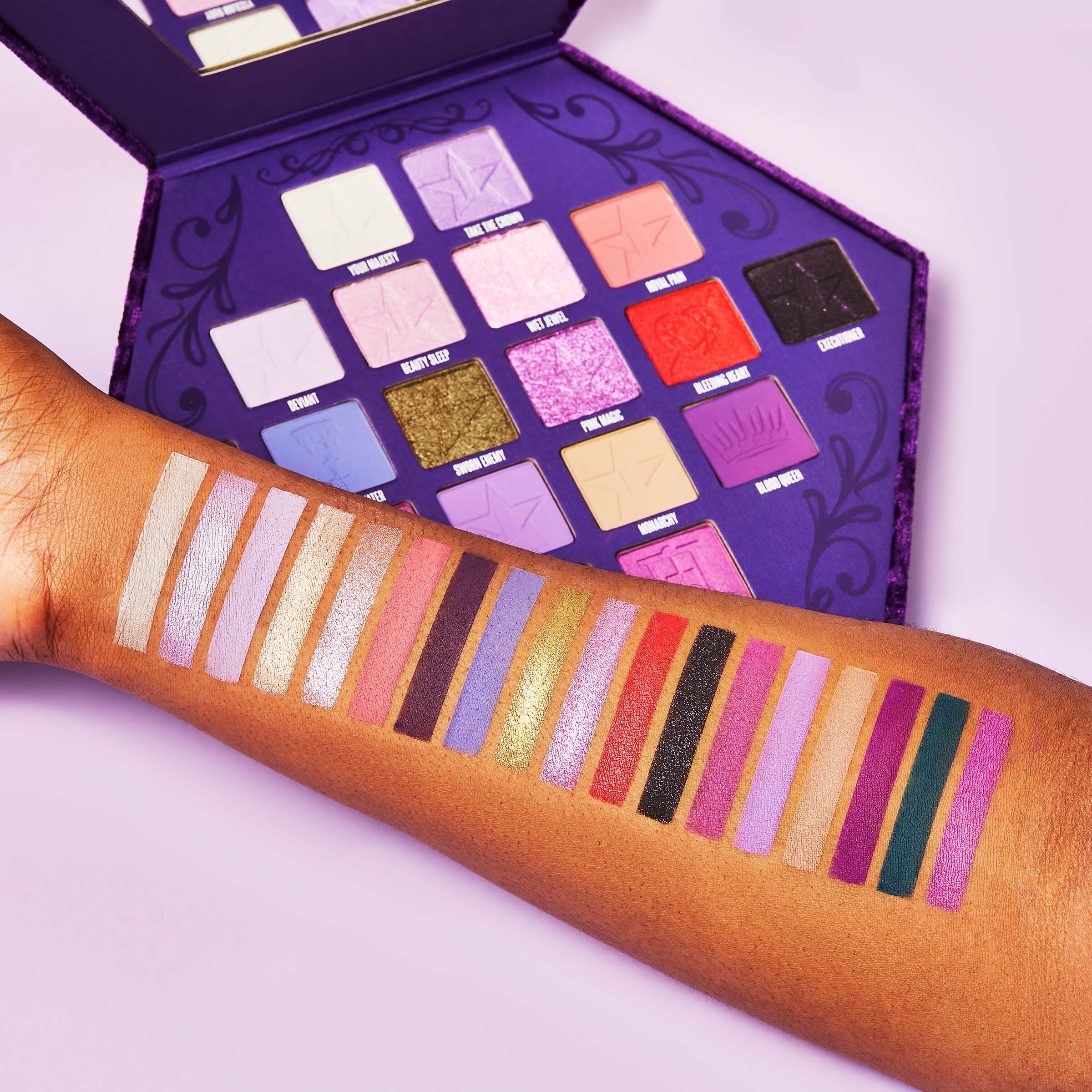 Your Majesty – Matte bone white
Take The Crown – Icy metallic lavender
Deviant – Matte lavender
Beauty Sleep – Duochrome gold pink
Wet Jewel – Reflective light pink metallic (brand new formula!)
Royal Pain – Matte warm red/mauve
Dungeon – Matte dark plum
Scandal Water – Matte blue-lavender
Sworn Enemy – Metallic gold-green with glitter shift
Pink Magic – Reflective red (brand new formula!)
Bleeding Heart – Metallic red
Executioner – Black with purple/pink glitter shift
High King – Matte berry purple
Vivid Mood – Matte hot lavender purple
Monarchy – Matte muted brown
Blood Queen – Matte reddish purple
Vile Serpent – Matte hot teal
Betrayal – Purple with duochrome gold shift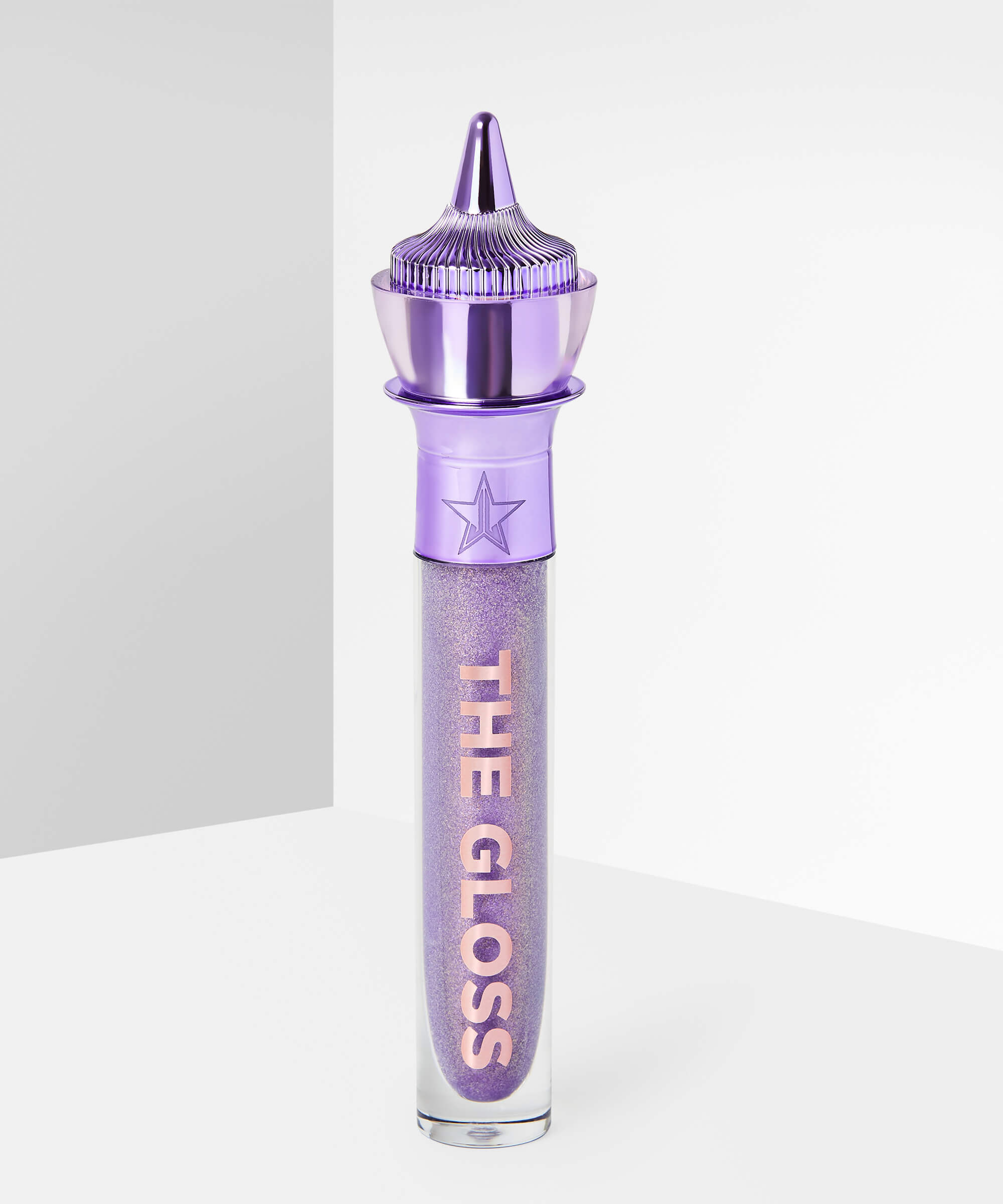 Hey glass lips, how are ya? The new lineup contains five new shades that well and truly earn their place as Jeffree's favourite ever. This sweet-scented gloss can be worn alone or over any lipstick to add more sparkle, more shine, and more drama to your pout. Shades include:
Lord Star – Fuchsia with blue/purple reflects
Iridescent Throne – Pale icy lavender with blue reflects
Wizards Glass – Bronze with pink/purple and gold reflects
Sorcery – Light peach with pink/purple and blue reflects
Sickening – Periwinkle with gold and pink reflects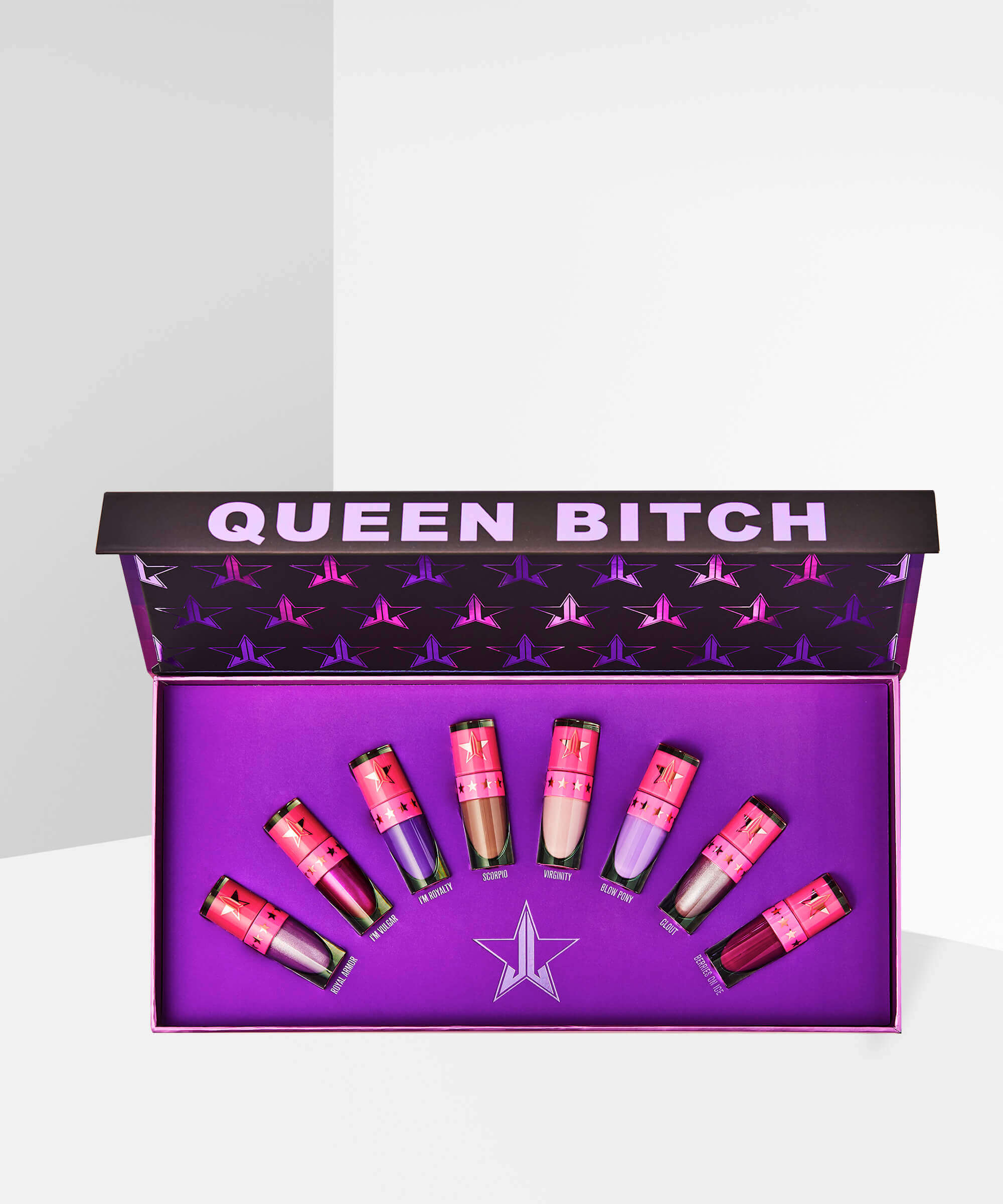 You've got the nudes, you've got the blues, you've got the reds, you've got the brights, now the Mini Purple Bundle is bringing you eight purple toned velour liquid lipsticks. You know the drill, these versatile shades can also be worn as eyeshadow, eyeliner or, well, however you fancy. Shades include:
I'm Royalty – Matte royal purple
Scorpio – Matte purple toned grey
Virginity – Soft lilac
Blow Pony – Matte neon lavender
Clout – Metallic lavender
Berries On Ice – Berry magenta
Royal Armour – Icy lavender metallic (brand new shade!)
I'm Vulgar – Fuchsia metallic (brand new shade!)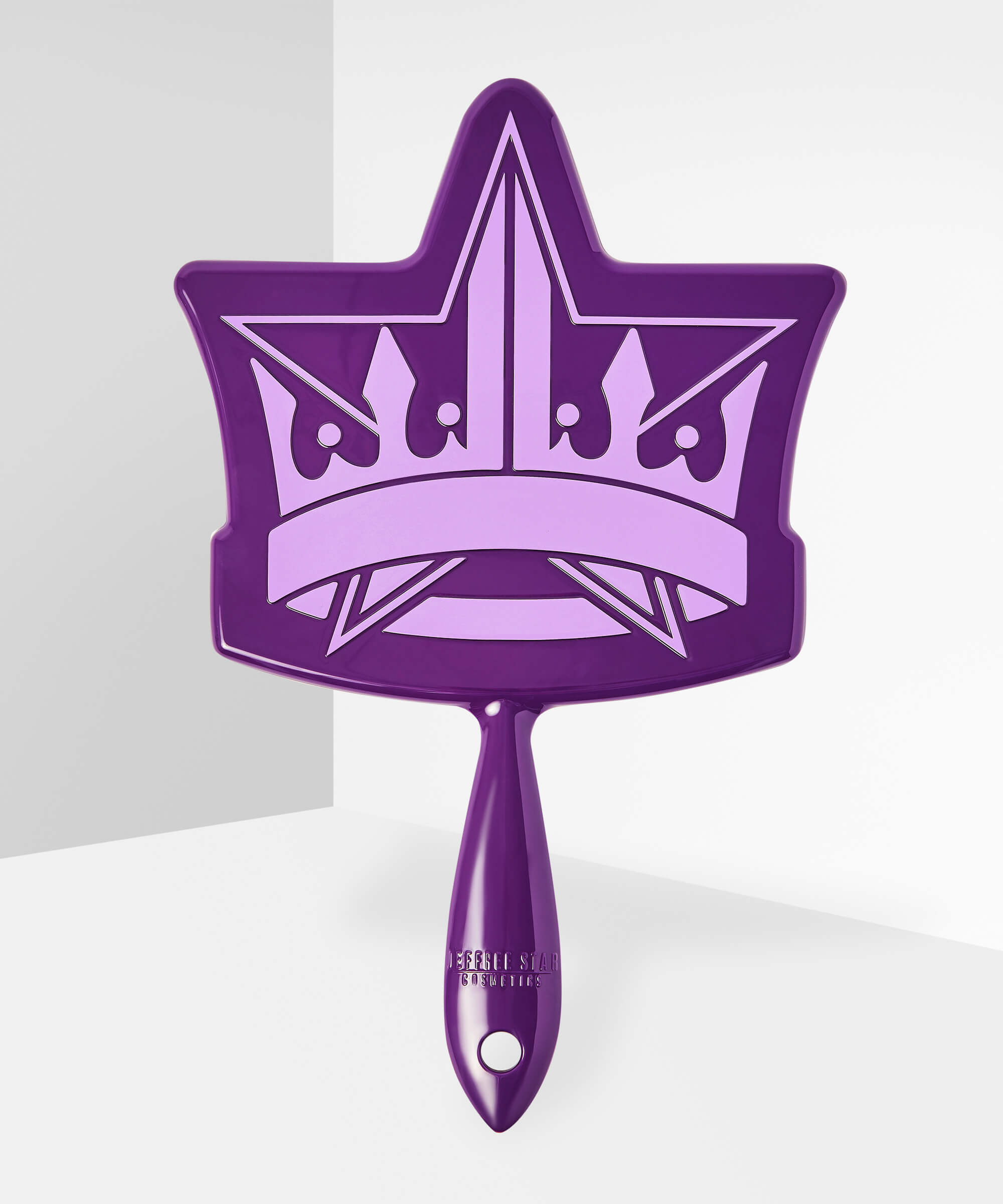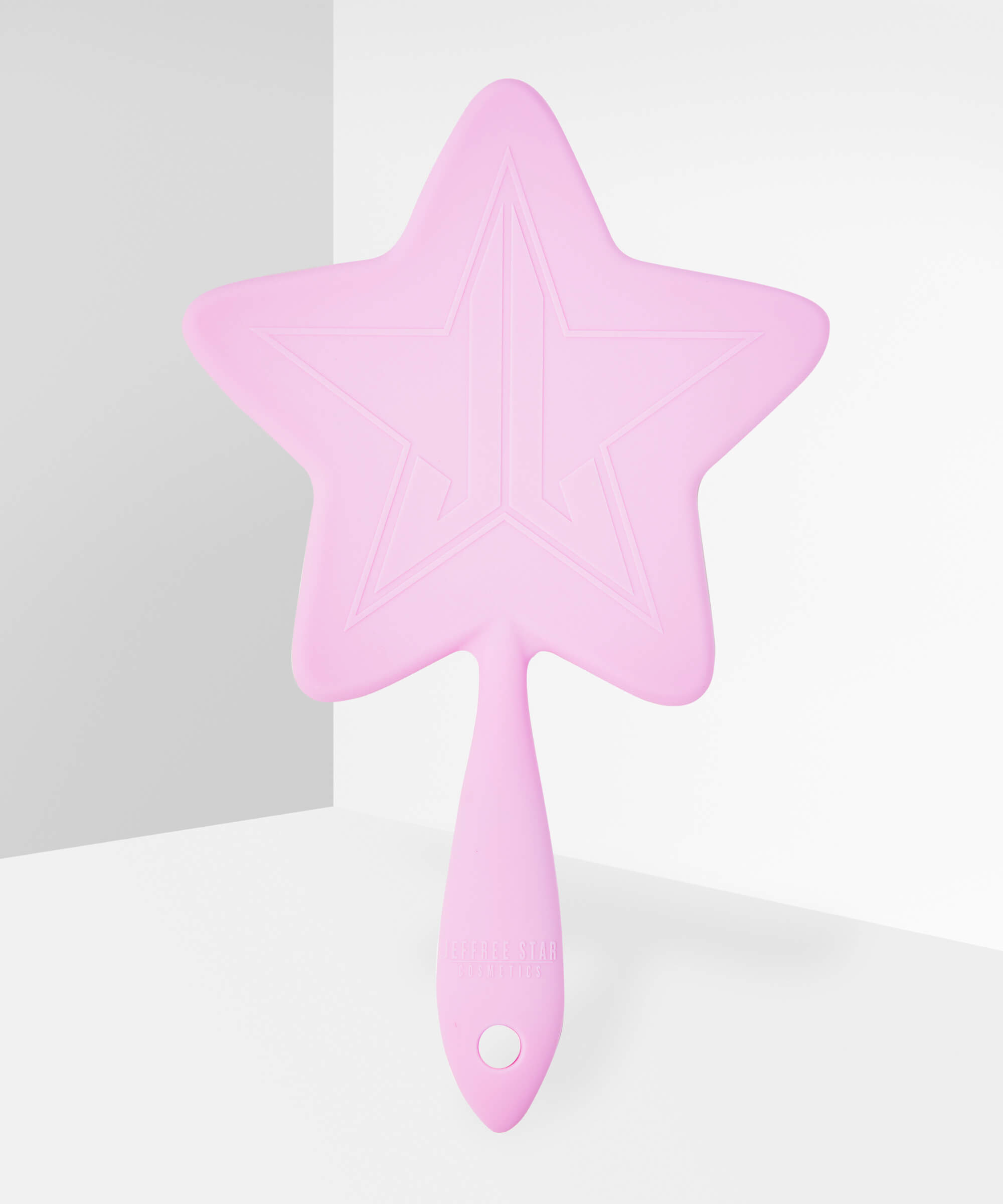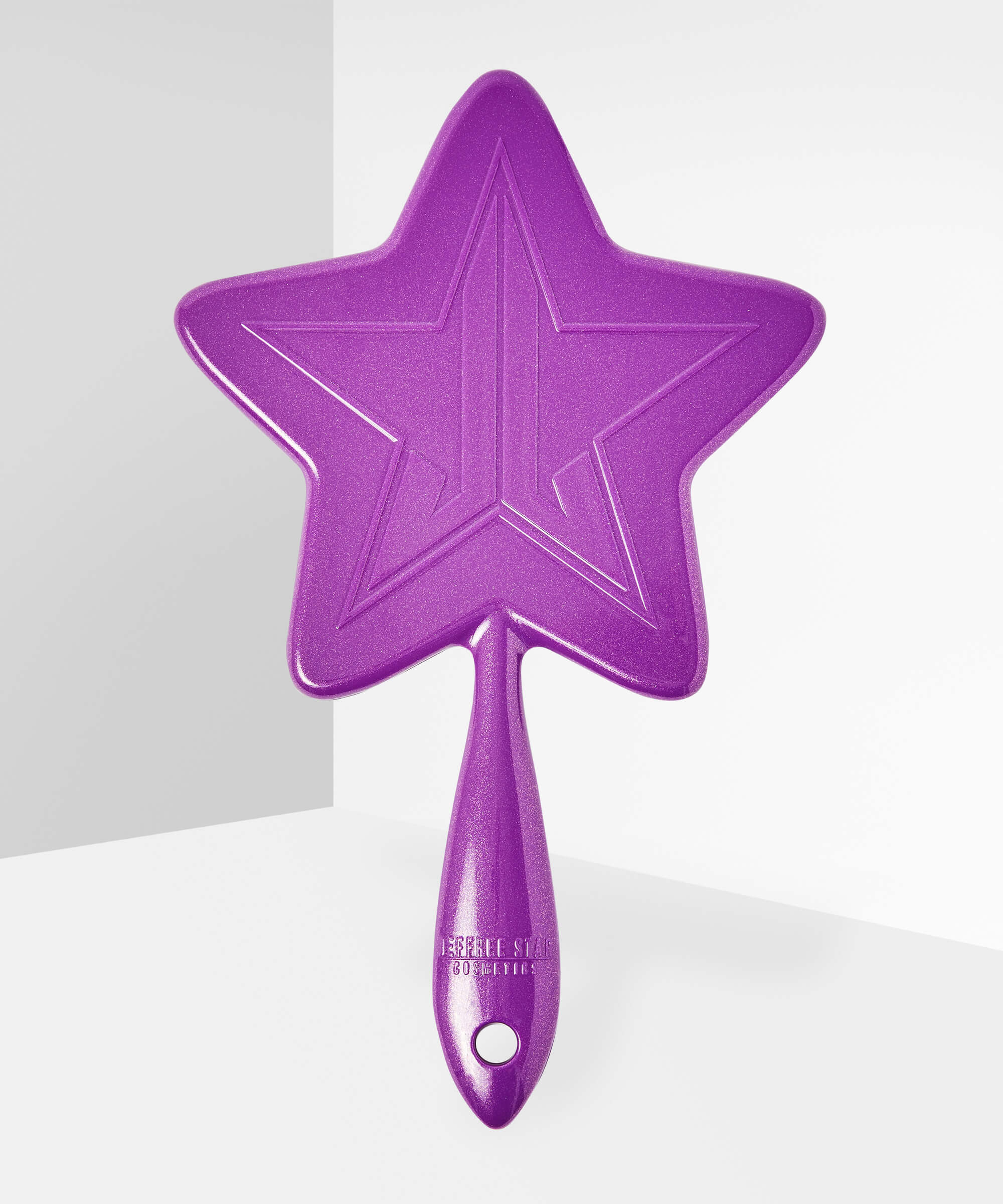 The launch wouldn't be complete without some matching Jeffree Star accessories. The Blood Lust Collection will feature two new star mirrors (in soft touch lavender and purple glitter shades) and a purple crown mirror. You'd better believe your collection needs these.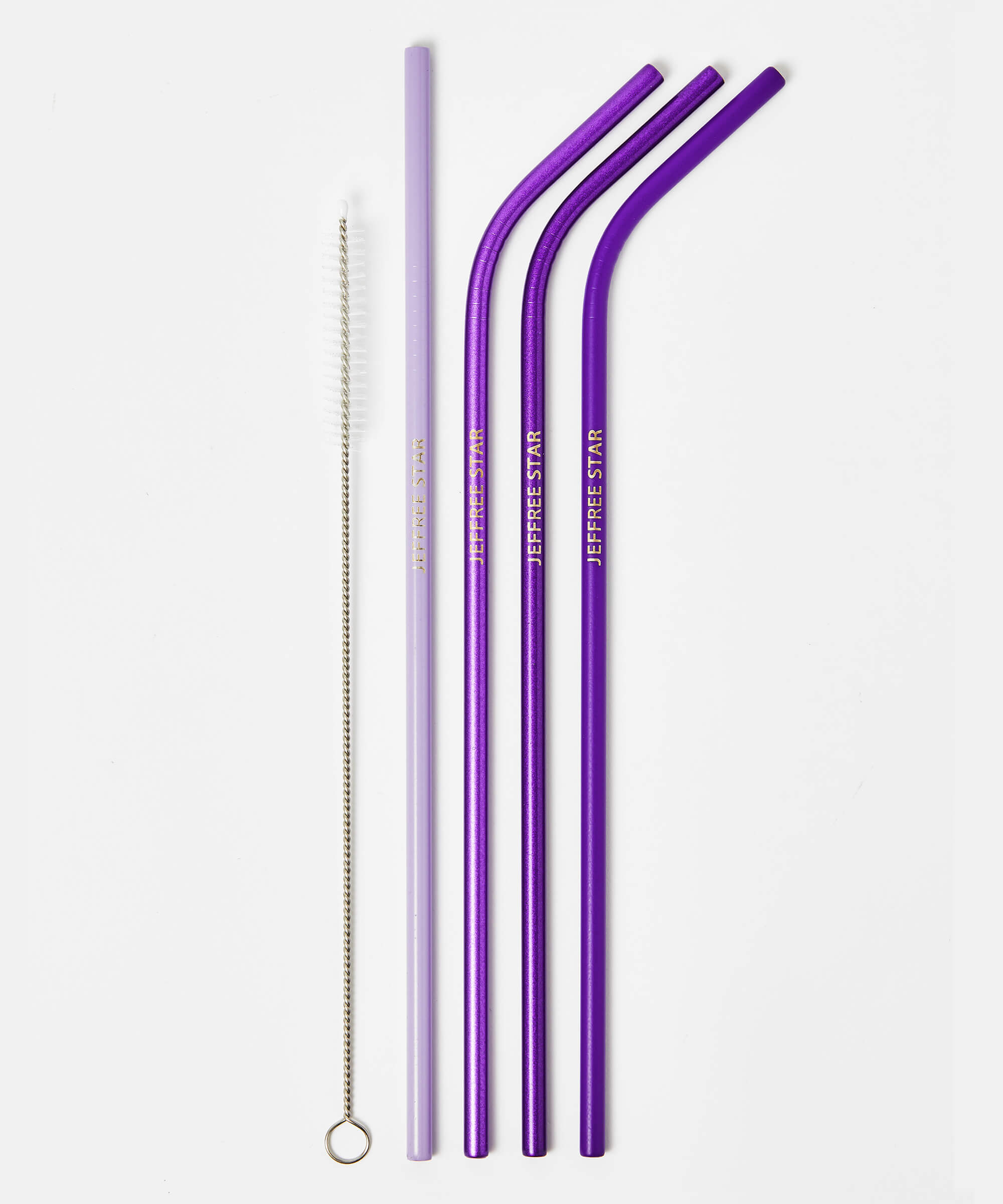 Channel your inner Jeffree and stay extra wherever you go by pulling out a purple branded metal straw. These planet-friendly accessories will keep you hydrated from the inside out, so your skin will glow before you've even applied your Skin Frost. Goals.