For our first influencer collab, we've teamed up with Jordan Lipscombe to collaborate on an exclusive collection of three limited edition eyeshadow palettes.
Ahead of the launch, we caught up with Jordan to chat about the palettes, her inspirations behind them and of course, her favourite shade…
How have you found the experience of creating the palettes?
"Fun and exciting! Also nerve-wracking because it's something I haven't done before. But mostly exciting because I love makeup and it's something I've always, always wanted to do, plus it's with one of my favourite companies as well, so win win."
Where has most of the inspiration come from?
"I'm a big quote person so a lot of the inspiration has come from positive quotes. Once I started looking at all the quotes I liked the names started to come through and then the colours matched the names, for example Trooper has greens and Onyx is a black, smoky eye. I also listened to my audience and what they like to put on their eyes, as well as thinking about what I like to wear on a daily basis and on a night out.
What so far has been the highlight of the experience?
"The highlight so far has been seeing my name on the finished product. You see the colours and designs falling into place along the way but it was really rewarding when it all came together."
Which moment are you most excited for when they come out?
"I'm looking forward to the launch party and seeing everyone's reactions. I can't wait for other influencers to see the palettes, but also my close friends and family who know that makeup has been such a passion for me."
Is there anyone who hasn't seen it yet?
"I'm excited for my friends and for people who know me in person to see it because they know that it has been such a passion for me – I can't wait to see their reaction."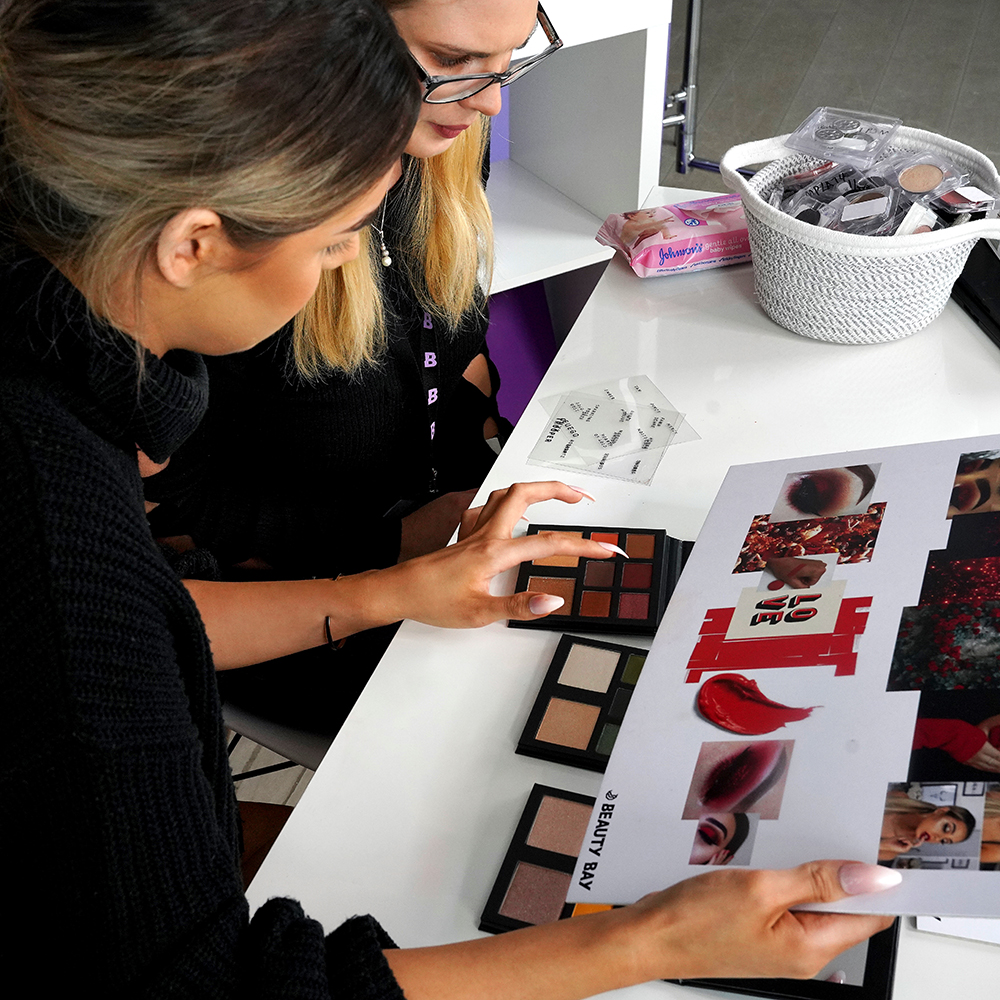 What was the biggest challenge when creating the palettes?
"The biggest challenge was translating the image in my head into a real-life product – there is so much to think about…formula, packaging, names etc – but it's been fun!"
What was the process like – was there a lot of swatching and testing?
"The process was so exciting but also really stressful at the same time because there's so much work and time that gets put into it and also so much back and forth between me and the brand to get it right! The constant swatching and testing them out on the eyes and skin was soooo real let me tell you 😂 But I am so grateful for the opportunity!"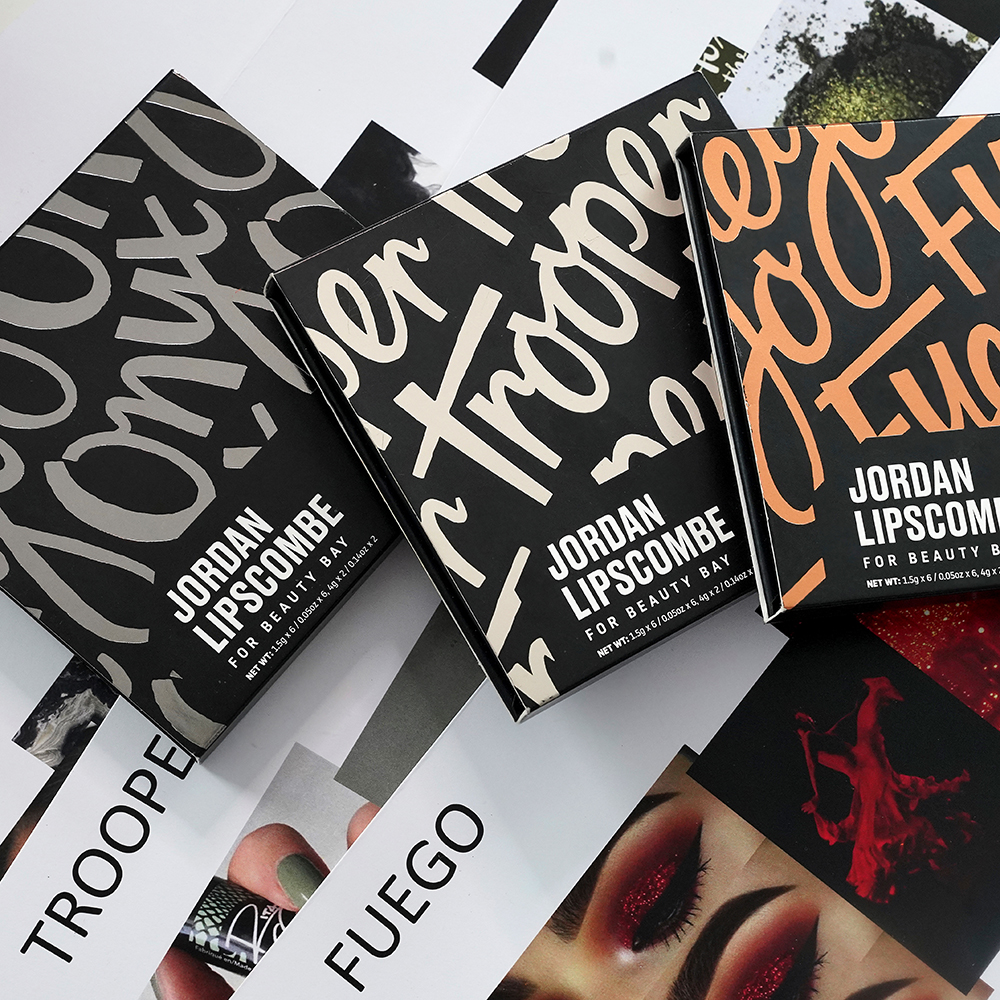 What inspired you to choose the colours you've used in the palettes?
"My audience and the people in my life inspired me colour-wise because they tell me what they use the most and what their fave colours to wear are! Also, my passion for makeup in general inspired me, I wanted something wearable and to be able to create people's 'go-to' palettes! The colours in my palettes might be ones we've all seen but they are the perfect combination in one small space – it makes creating looks that lil' bit easier!"
The palettes have some great opportunities to build day-to-night looks. What combo would you wear for a daytime look and how would you build it up for night?
"Okay so Fuego and Trooper have four mattes and two shimmers…in the day-time, I would pop on maybe one or two of the lighter matte shades all over and then when night-time comes around I'd add a shimmer to spice it up! Then with Onyx, you can make the perfect smoky eye – so start off lighthanded for the day and then for the eve add more drama with the black or add a pop of colour with the yellow! Let me tell you, you can never go wrong with a smoky eye."
Which colour do you think you'll hit pan on first?
"Honestly I think I'll hit pan on Ember or Tan in Fuego first – those colours thrown on all over the lid and in the crease for a lil' bit of colour is everything… I wear it everyday!"
As a beauty influencer you're a pro when it comes to makeup. What are your top tips for a flawless eyeshadow look?
"My top tip would be to start with a little bit and build up, that way the blend will be seamless! It's so easy to put too much on and then it's hard to blend it out, so everything can turn into a hot mess 😂 If you want more of a pop to certain colours, spray your brush with some setting spray and apply the colour damp – the intensity goes from 0-100 real quick! Finally, practice makes perfect – don't give up if it doesn't look perfect straight away! Even I'm still learning every day and I'm no Nikki Tutorials, trust me! Makeup is an art and it takes time so you take your time! You'll get there eventually – you've got this."