Anyone who works in beauty will tell you that it's a fun, inspiring place, full of creative ideas (and the occasional free sample!), but exactly how do you break into the beauty industry? In this series, we'll be chatting with beauty industry insiders to find out what their jobs involve and the paths they took to get where they are now.
From makeup artists and beauty editors to social media assistants, brand founders, and web developers – these stories are proof that you can enter the beauty industry via any career path.
Meet Lilly Ghalichi, founder of Lilly Lashes.
What did you want to be when you were younger?
I always thought I wanted to be a litigator- until I become one and hated it. The law fascinated me, it seemed so exciting and glamorous on TV, and I wanted to help people – but reality was it wasn't glamorous at all, and there's no justice in our legal system. I don't regret becoming a lawyer, I've used the knowledge and skills I learned running my own businesses, but I'm so happy to be in beauty instead!
What attracted you to the beauty industry?
I've always had a passion for makeup and beauty, I used to get made fun of for wearing "too much makeup", but to me it was a way to express my individuality. I felt so beautiful and confident with my "face" on, I truly felt like I could accomplish anything. No doubt beauty starts from within, but I was so attracted to the idea of creating something that made other girls feel the way my beauty products made me feel.
What did you study and how did this guide your current role? How do you use the skills from your degree in your job?
I have an undergraduate degree in business marketing and I have a law degree. I am a licensed attorney in the state of California. Having a business degree and a law degree has helped me tremendously in running my own businesses. I'm able to negotiate my own contracts and handle many of my own legal issues. Education is never a waste of time – get as educated as you possibly can.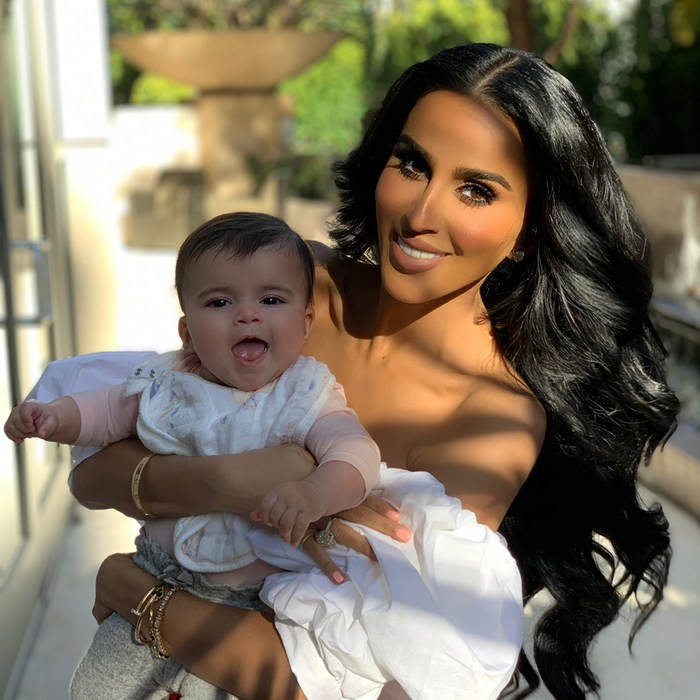 What skills and experience do you need to succeed as a brand founder?
To succeed as a brand founder, the number one skill you need is a good work ethic. Many people have great ideas, but it's those that are willing to put in the hard work that will be successful.
What does your day-to-day entail?
If I told you how much I do in one day you wouldn't believe me. Sometimes I myself don't know how I function on such little sleep. I try to dip my fingers in all aspects of the business so that I'm always in the know about what is going on (I'm a bit of a control freak!). Our office is based out of LA, so Pacific Standard Time is filled with meetings, product development, marketing strategy and all the other fundamentals of the business with my local team. We are a primarily online business, and our web development team is based out of London, so I have to be synced with that time zone as well in order to work on the website daily. Our suppliers are located in Italy and Asia, so during those time zones (when most people in LA are sleeping), we are dealing with supply chain issues – we just can't make the lashes fast enough!
What are some common misconceptions people have about your job?
I get a lot of comments about how it must be nice to get paid to "get my nails done and take photos to post on Instagram" – but that lifestyle couldn't be further from the truth. I work, hard. In fact, I don't even have time to get my nails done. If I do, I have someone come to my house at 11pm to do them for me because I simply can't find the time during the day.
What is the best part of your job?
The best thing about my job is seeing the joy my products bring to women (and men!) everywhere. Yes, it's great to see celebrities and influencers wear and love Lilly Lashes, but what really melts my heart is seeing the thousands of posts by everyday glam girls around the world about how beautiful Lilly Lashes make them feel.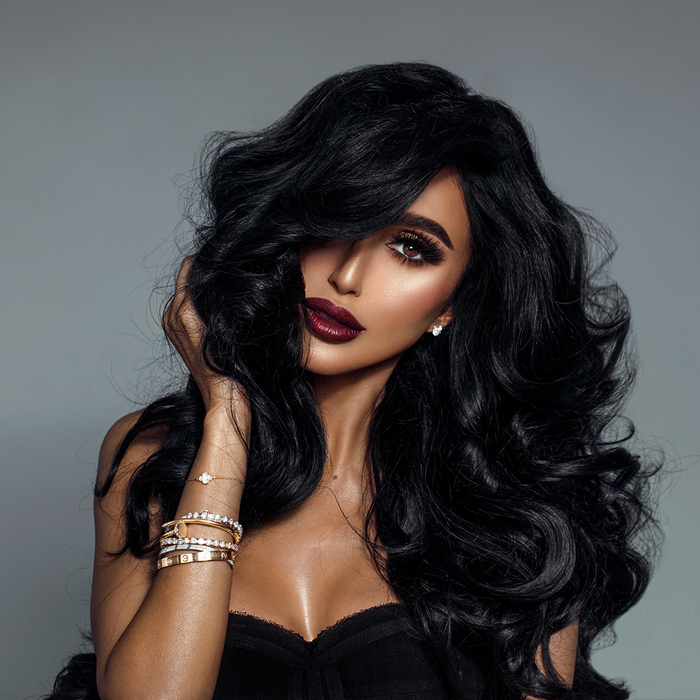 What has been the most surreal moment of your career so far?
When Kylie Jenner posted Lilly Lashes (in the style Miami) as her favorite lash. And then again when Kim and Khloe Kardashian both posted style Goddess as their favorite lashes. Having your glam girl idols use and love your products is pretty surreal.
What advice would you give to someone wanting to start their own beauty brand?
JUST DO IT. There is not a better day than TODAY to start, there is never a better time than RIGHT NOW. Taking that first step is always the hardest, just do it!
What deskside essentials are vital to you doing your job?
My laptop and a phone charger!
What's your top piece of beauty advice?
Do whatever makes you feel beautiful, don't worry about trends or what anyone else has to say about it, because when you feel beautiful, you will feel more confident, and when you are confident, you can conquer the world!