Anyone who works in beauty will tell you that it's a fun, inspiring place, full of creative ideas (and the occasional free sample!), but exactly how do you break into the beauty industry? In this series, we'll be chatting with beauty industry insiders to find out what their jobs involve and the paths they took to get where they are now.
From makeup artists and beauty editors to social media assistants, brand founders, and web developers – these stories are proof that you can enter the beauty industry via any career path.
Meet Micaela Nisbet, founder of Neighbourhood Botanicals.
What path did your career take after you left school?
I left high school early. I was in a small beach town in Australia and was just incredibly bored there. Teachers were putting crazy pressure on us for the last year of school, like 'if you don't give up all your social life and study you will never make it in this world'. So, I looked into it and found out I could leave and still go to uni after a few years by sitting an entrance exam. I didn't know what I wanted to do anyway, so I left! My teachers thought I was 'such a shame', and my Mum was worried about my life choices but I knew I would be fine. I moved across the country alone to hippie-mecca Byron Bay and surfed every day, working as a waitress at night. I spent a few years doing that and travelling and then had an epiphany one night that I wanted to be a live sound engineer! So I went to uni, moved to Sydney, toured the country with bands, which eventually brought me to London in 2010. I was away constantly touring, working so hard and losing my youthful glow and generally just my sparkle for life. So I moved to Berlin to get some space and went back to school for Cosmetic Science and Skincare Formulation, and started setting up Neighbourhood Botanicals. I've been back in London since 2017 and balancing both lives in a much healthier way!
What makes your brand unique?
Neighbourhood Botanicals is formulator-led. The products have been devised by me over many months of testing to make them the best and most interesting version of that product I could. You'd be forgiven for assuming that was the norm, but so many brands are led by career marketing people with cookie cutter formulations. They'll buy a recipe from a lab, perhaps add whatever ingredient is hot right now, and put it in pretty packaging. When you learn to read the ingredient lists, it's honestly a sea of bland.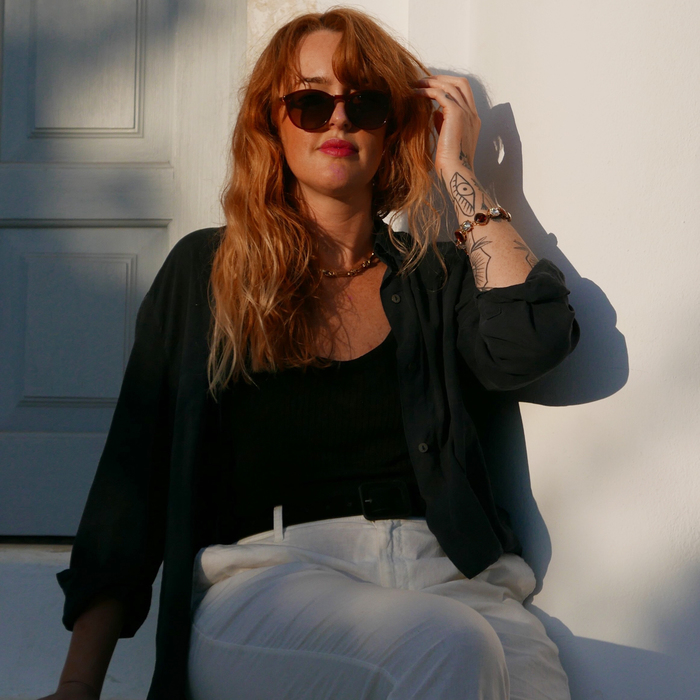 What skills and experience do you need to succeed as a brand founder?
Firstly, believe in yourself and your skills. If you have passion for something that's important because it's easy to build skills. Organisation is key to building a business. Keep daily/weekly to-do lists and work through them. You won't get far if your brand is great but the BTS is a hot mess.
Try to do everything you can by yourself, those hours researching on YouTube and forums can save you countless cash. Take time to make a very strict budget and stick to it!
Lastly, you need drive and willingness to take a leap into the unknown. At the end of the day, what's the worst that could happen? Nobody is going to die if you make a fool of yourself. When I feel stressed I remind myself 'Elon Musk is building rockets… so calm TF down, you're only running a beauty brand!'
What is the best part of your job?
Freedom! I don't have boss… except the drill sergeant in my brain, but she's pretty rubber-armed. Close second is getting sweet feedback from customers who are using something I created as part of their day-to-day. How special is that!What advice would you give to someone wanting to start their own beauty brand?
Try to be different. Find a niche. Learn about formulation and don't just buy white-label formulas off the shelf. Be kind to yourself. Enjoy the process!
What deskside essentials are vital to you doing your job?
Coffee and a Brita filter in equal effect, lip balm, and my dog for hourly smooch breaks.
What's your top piece of beauty advice?
Keep hydrated!! Dry skin saps your glow and ages you. To keep it plump, use gentle non-stripping cleansers, exfoliate a few times weekly, moisturise, use oils and balms, and drink more water!