It's the colour of the year for a reason – Neo Mint is the perfect pastel-fresh green that you're going to see everywhere in the fashion and beauty sphere. Inspired by the futuristic developments and the focus on nature ahead of us in the next decade, Neo Mint is the new Millennial Pink – it's about to take over. Soft and subtle, but never boring, Neo Mint is the colour to start the decade. Want to try out the trend for yourself? Follow @pradaolic's step-by-steps below for an abstract mint eye look.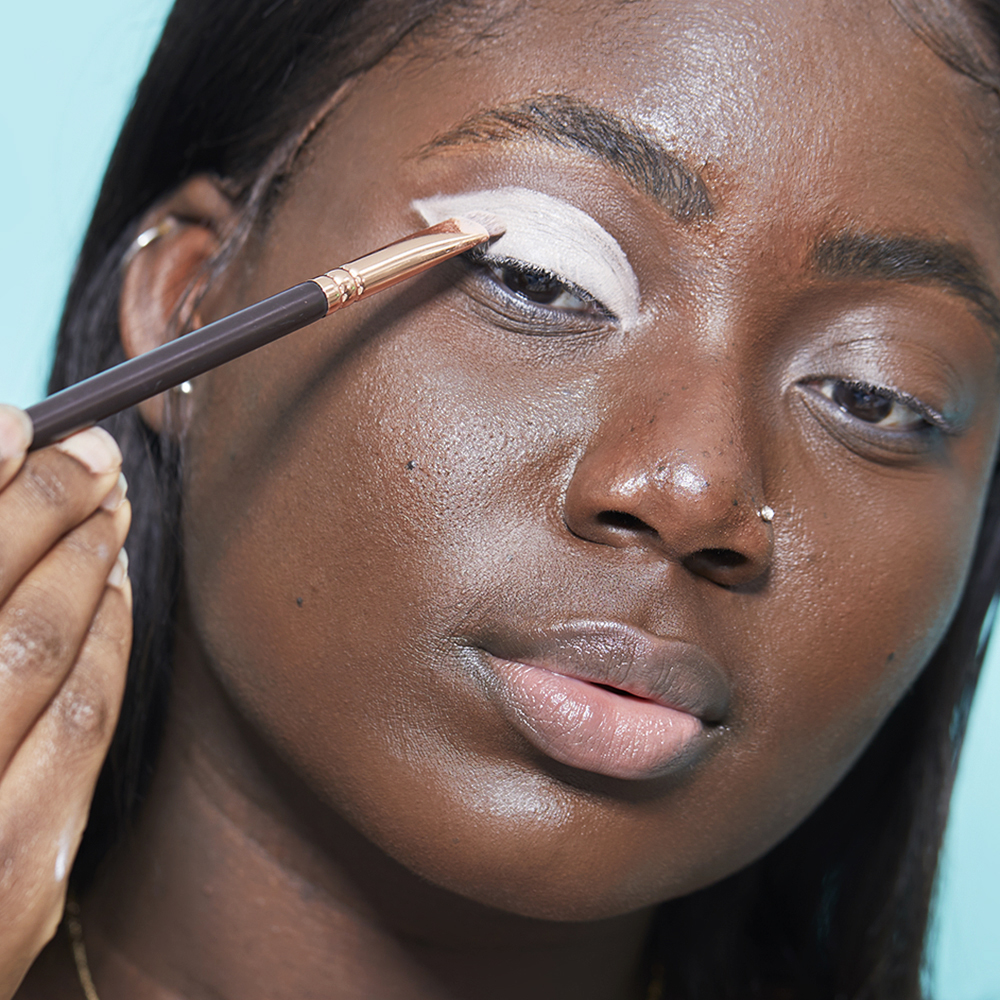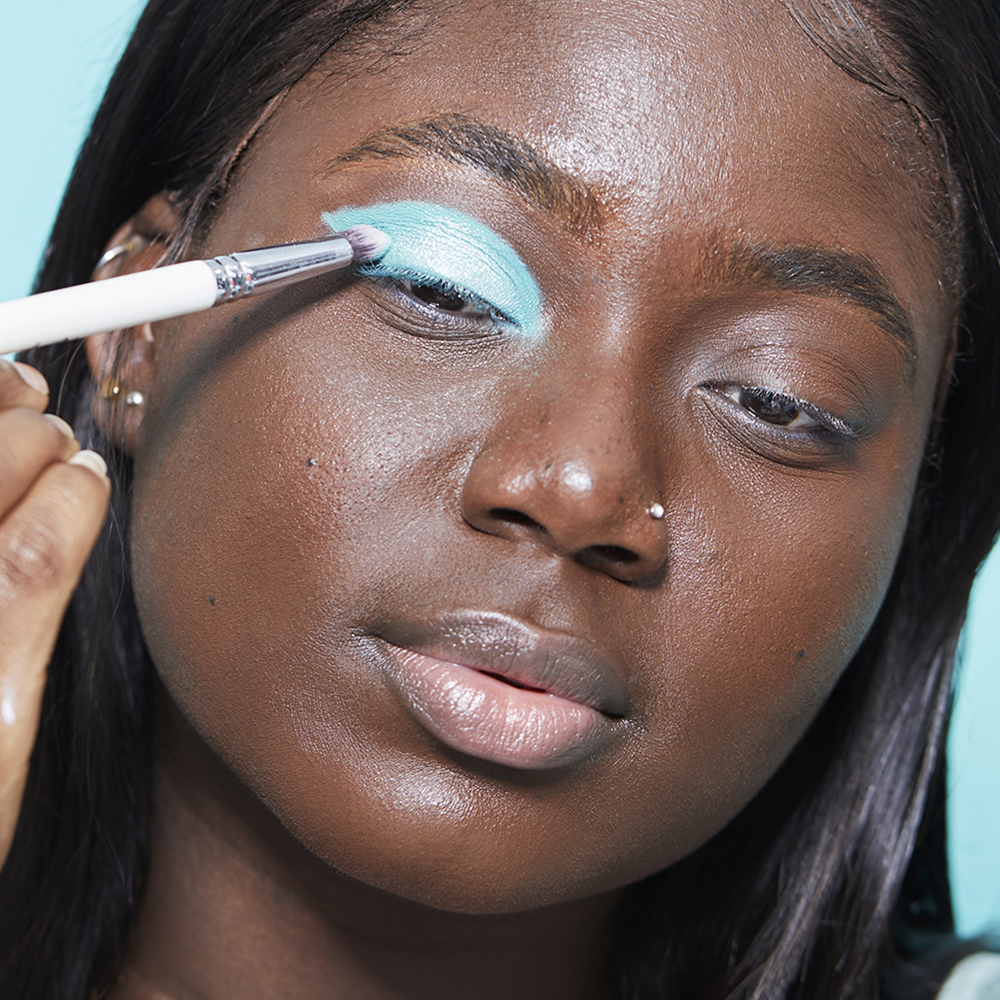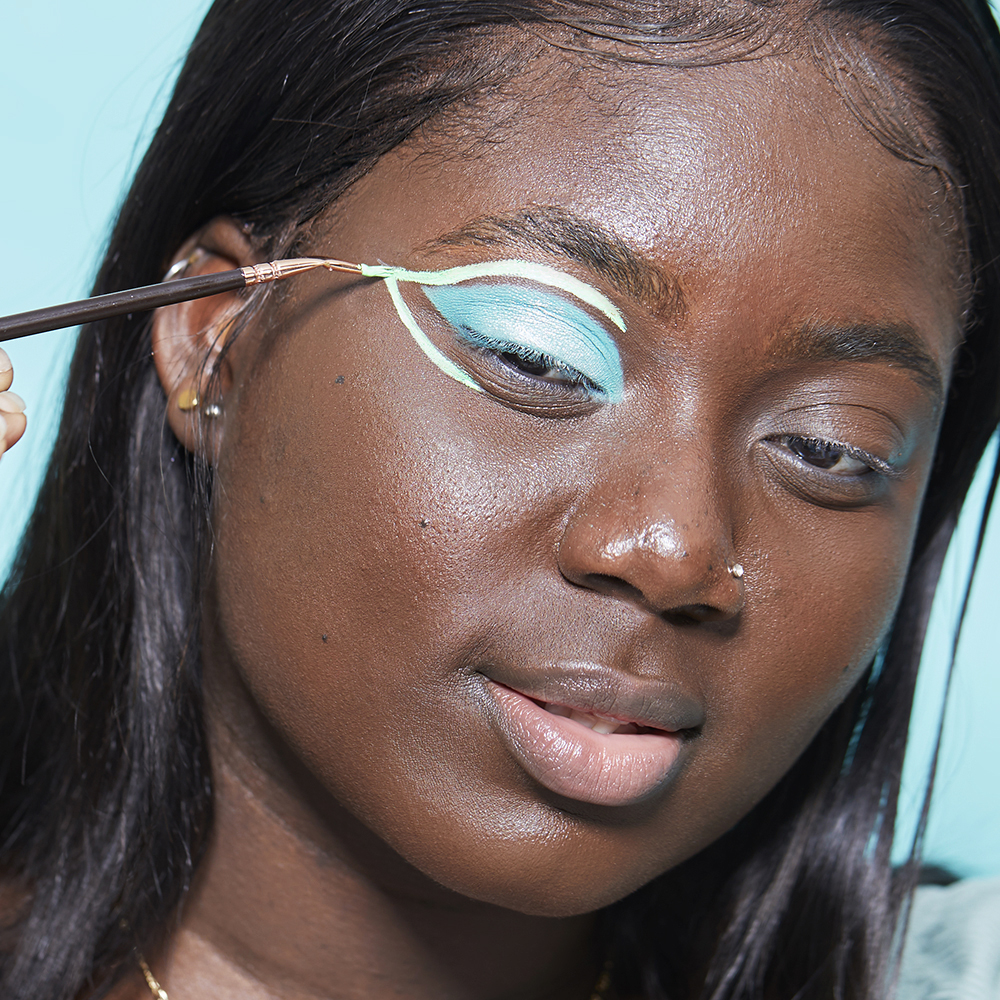 Now it's time to take this look up a level. Mix the Suva Beauty Hydra FX in Fanny Pack and the Hydra Liner in Space Panda together to create a mint shade. Then, using a fine liner brush, create a line above the shadow and along the lower lash line, joining them at the outer edge to create a wing.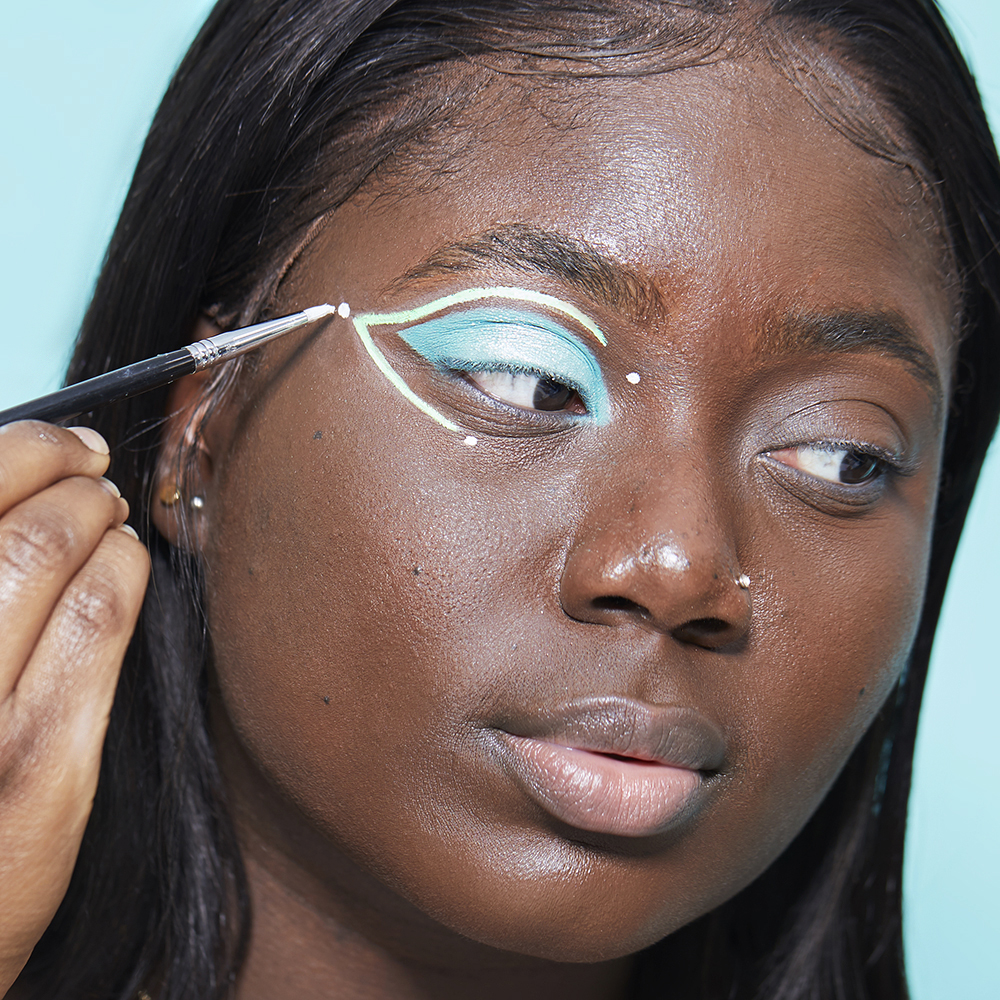 Using the Suva Beauty Hydra Liner in Space Panda, place three dots at the edges of the winger liner – one at the upper inner corner, one at the lower inner corner, and one on the outer edge of the wing.
Apply the shade Lagrimas on to the lower lash line, using a dense, fluffy eyeshadow brush.