Working in the beauty industry has many, many perks, but if you ask any member of staff at BEAUTY BAY, they'll tell that getting first pick of new products are the biggest plus of the job. From a palette perfect for party szn, to a quick-dry hair towel, the BEAUTY BAY staff know a good beauty buy when it comes their way, and they're always willing to share their favourites.
Keep scrolling to see October 2023's staff-approved beauty faves and find your latest obsession.
1. By BEAUTY BAY Metamorphic 16 Colour Palette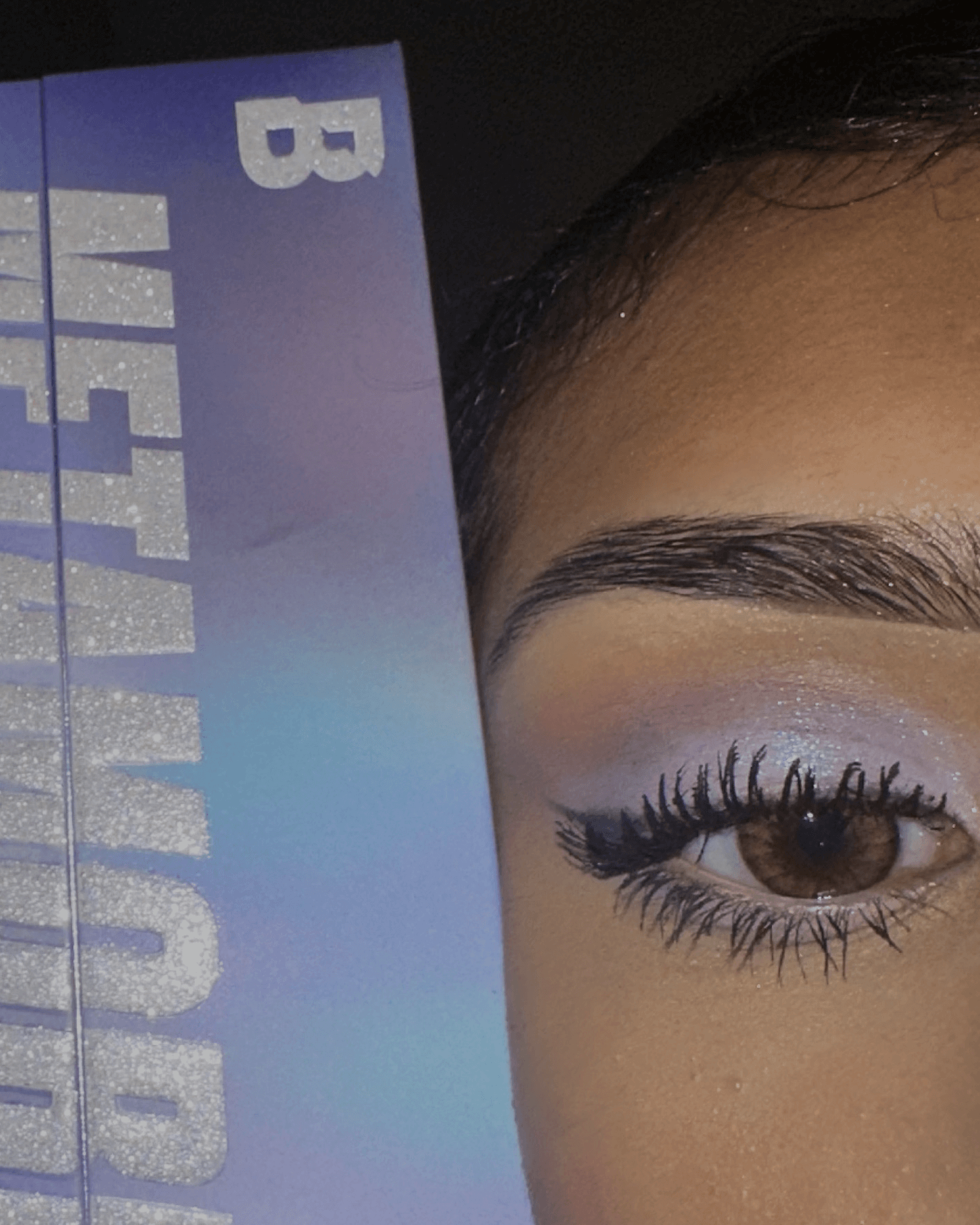 If you're someone with a darker complexion, you NEED the By BEAUTY BAY Metamorphic palette! It is hands down one of the best palettes I've ever used and possibly one of my favourites. I love a bold and bright eyeshadow look but I've always had issues with the colour payoff – sadly most eyeshadows just never appear as intense or as vibrant as I'd like. But By BEAUTY BAY made this issue a thing of the past with their Metamorphic Palette. Not only are the shades jaw-droppingly stunning, but the pigment is popping and long-lasting. I was beyond impressed when I saw the colour payoff because with my skin tone, it's unheard of. The formula is so buttery and smooth that these eyeshadows practically blend themselves and diffuse into the most beautiful transition with no fallout. When I first opened the palette I was immediately drawn to the shades 'Reality' and 'Prism'. When applying, the pigment was so intense that I expected the eyeshadows to feel heavy on my lid but that was so not the case, they comfortably stayed and slayed the whole night. This palette is definitely a compliment catcher because let's be honest, you know it's a winner when people ask you what eyeshadow you're wearing.
Pooja, Copy & Editorial Assistant
2. The Beauty Crop Vitamin Babe SPF45 Primer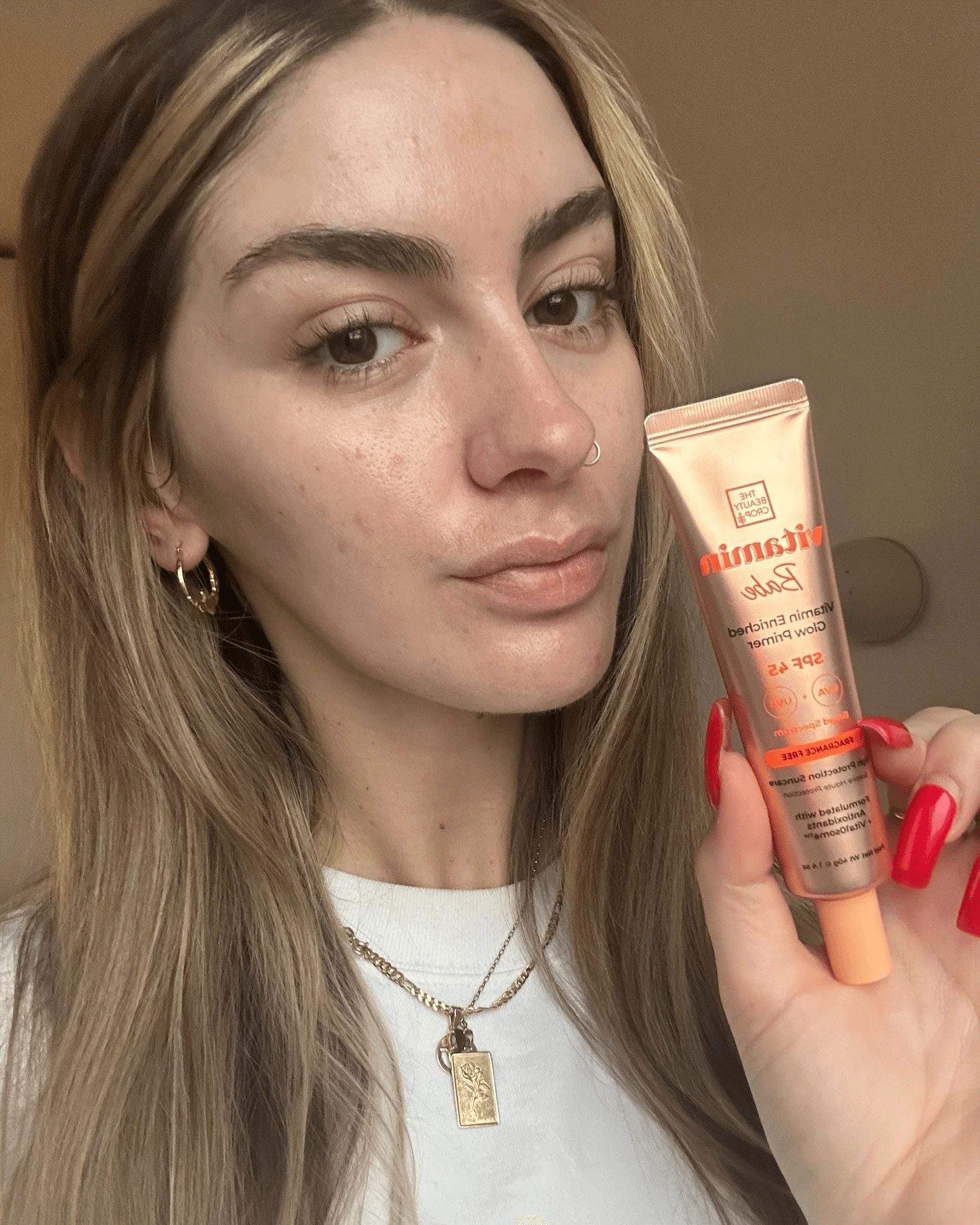 I love trying new SPF's, and this one really grabbed my attention being a primer and SPF in one. First and foremost, it's got a gorge glowy finish without looking greasy on my combination skin which is already a big tick for me when using an SPF. I'm a fan of the Beauty Crop makeup primers so I had high hopes this would sit well under makeup, and I can confirm it does! I love that it can be worn alone or as a primer – multi tasking products are the best way to save some £.
Chloe, Senior Influencer & PR Manager
3. Nudestix Nudies Blush in Picante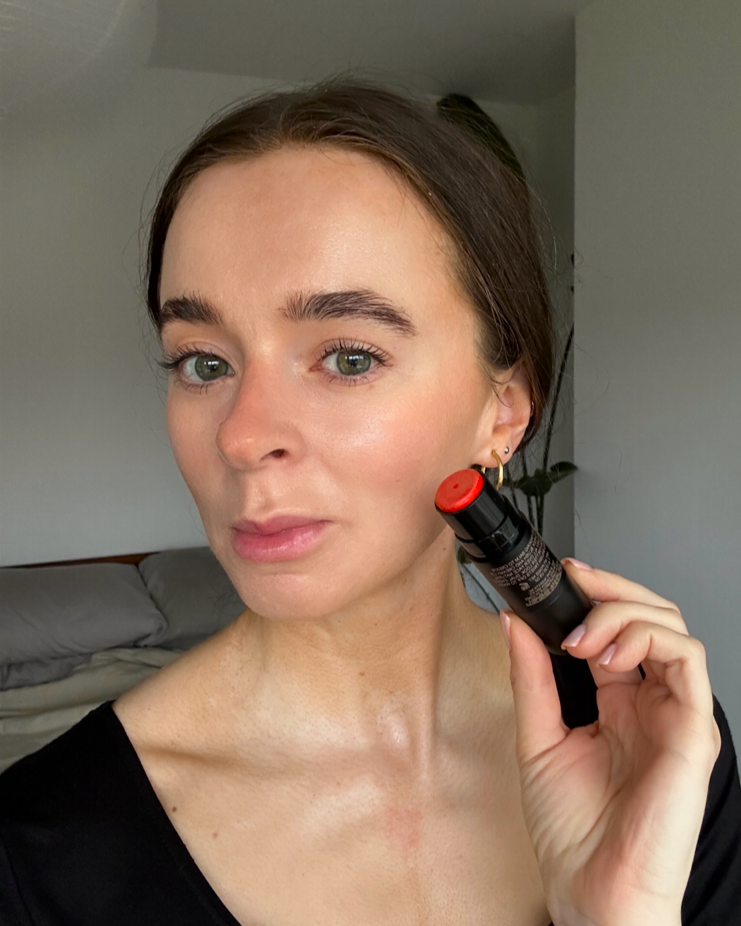 I was obsessed with every aspect of Sofia Richie's wedding makeup look, so when I learned that makeup artist Pati Dubroff used Nudestix's Nudies All Over Face Colours to create the warm coral colour on Richie's cheeks, I knew I had to get hold of the products she used. Picante is a vibrant orange-coral blush which looks absolutely terrifying on first glance. However, dab it on to cheeks and blend out, and you're left with a surprisingly subtle peachy flush. It's the perfect summer blush and looks so great as the finishing touch in a bronzed makeup look.
Grace, Copy & Editorial Manager
4. Made By Mitchell Curve Case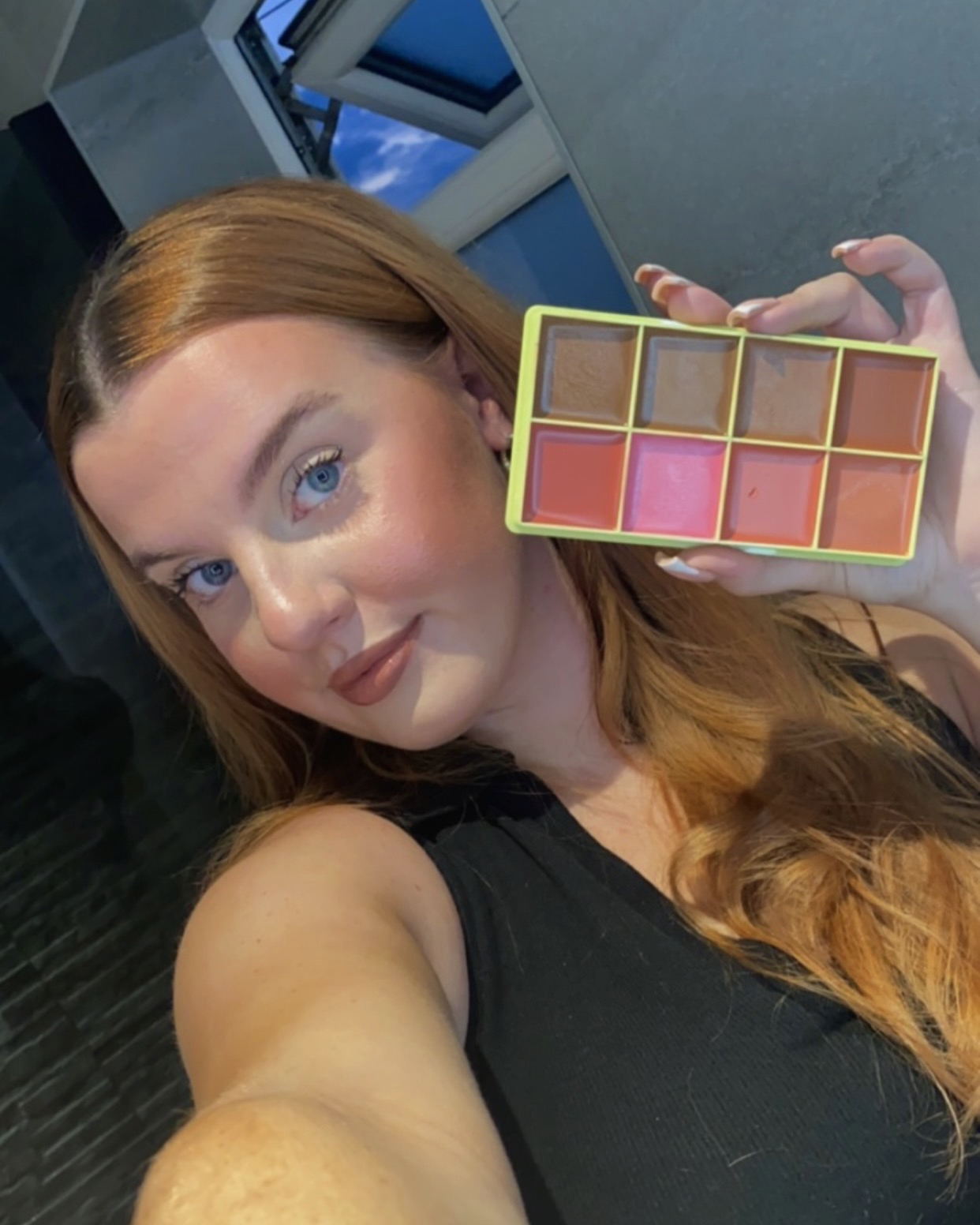 I'm so in love with my Made By Mitchell Curve Case. I chose the Medium shade, and when I first got the product I was hesitant the colours may have been too dark, but I was completely wrong!! Each shade is creamy, easy to work with, and buildable, and they all melt into the skin perfectly to create a sculpted, bronzed, and blushed face. I had so much fun when using all the colours on my face and even my lips. I can definitely say I have ANOTHER favourite Mitchell product!
Abigail, Trading Executive
5. E.L.F. Cosmetics Halo Glow Blush Beauty Wand in Magic Hour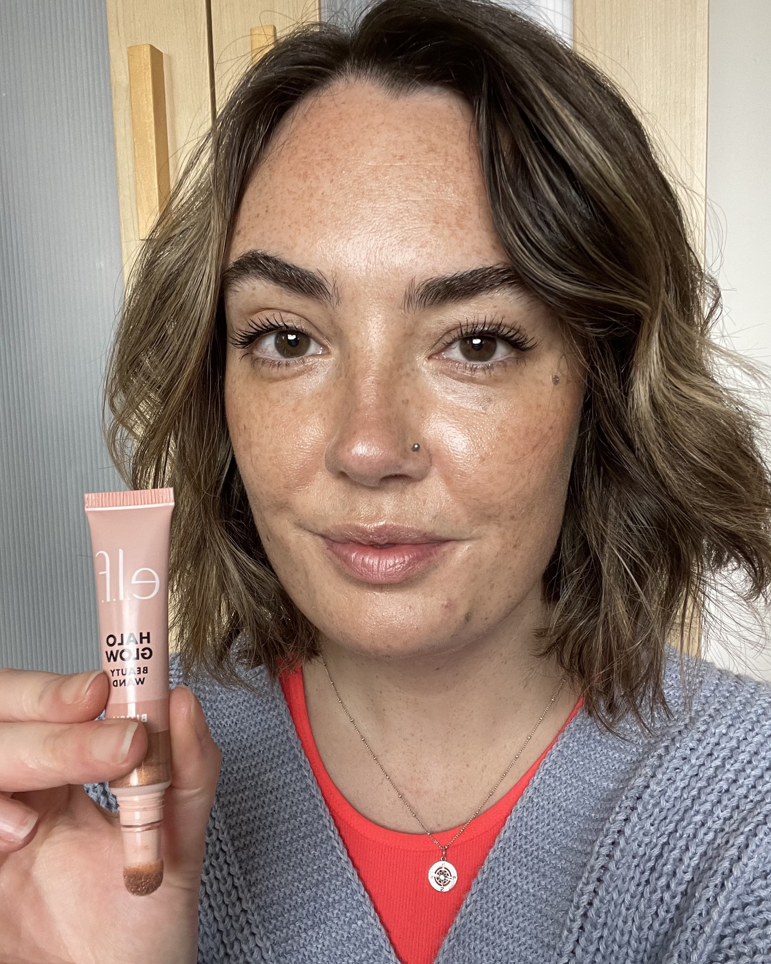 I love a liquid blush, so couldn't wait to get my hands on this and it did not disappoint. Gorgeous shades, blends really nicely and has a super satisfying applicator. A new essential for me.
Alex, Creative Production Manager
6. Nudestix Nudebody Sunshine Oil Body Elixir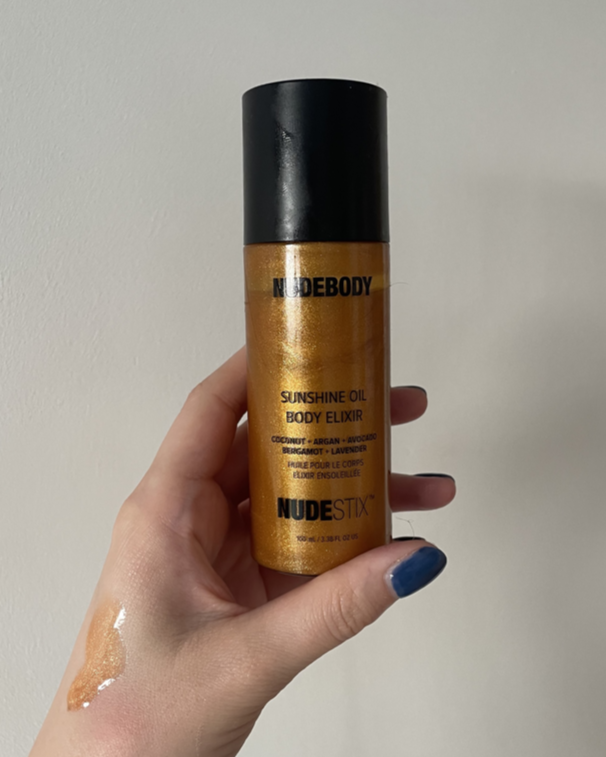 It's always sad when the days get colder and shorter, but this oil is keeping the summer feeling alive! It has a gorgeous, subtle shimmer and smells divine. Unlike other oils that I have found runny and messy, this has a lovely thick consistency that sinks in quickly. I am generally too lazy for the upkeep of fake tan, but I am obsessed with this low maintenance alternative.
Rachel, Merch Admin Assistant
7. Kitsch Extra Large Quick Dry Hair Towel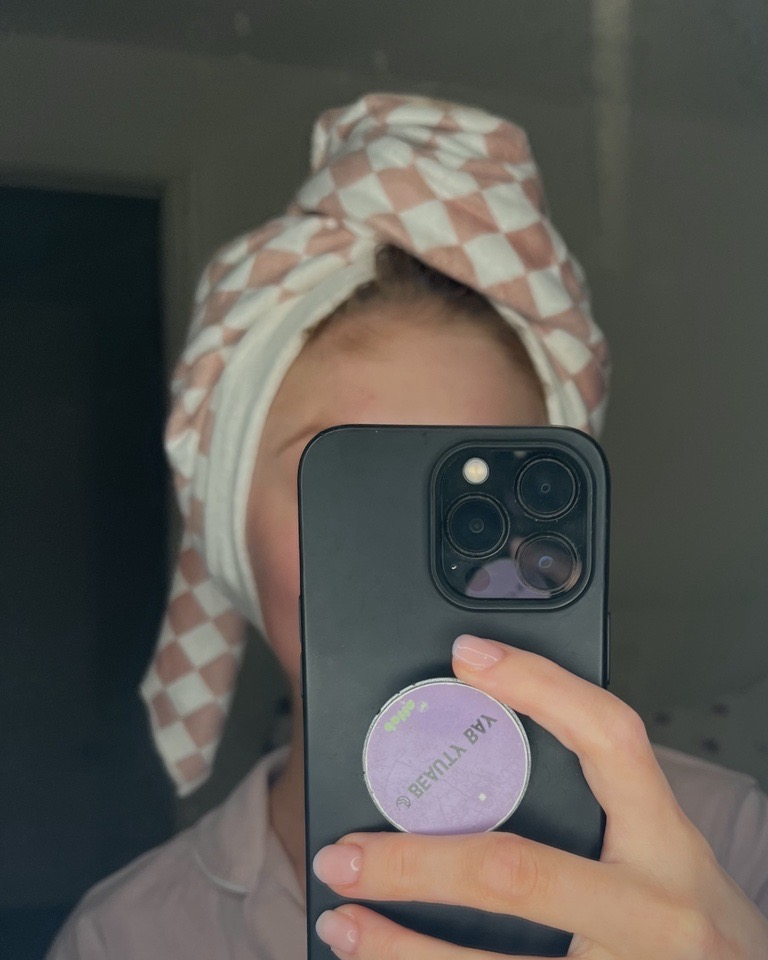 As someone who has always had thick hair, and trust me, I've tried cutting it short to save on time (spoiler alert, didn't make much difference), the act of drying my hair has easily got to be in my top 1% of things I never want to do. That's until I tried the Kitsh Extra Large Quick Dry Hair Towel. As a self-confessed haircare neglector, I knew that I should ditch my huge bathtowel when towel drying my hair, as I know this can cause breakage, friction, and knots. When I first tried this Kitsch hair towel I was shook at a. how soft it was, b. how absorbant it was, and c. how quickly it towel dried my hair. Made from super absorbant material, using this towel has seriously changed my haircare game now, and my hair is super soft after drying, never knotty and more importantly- quicker to dry with my blow dryer.
Ashleigh, Copy & Editorial Executive
8. Glisten Cosmetics Juicy Tint in Apple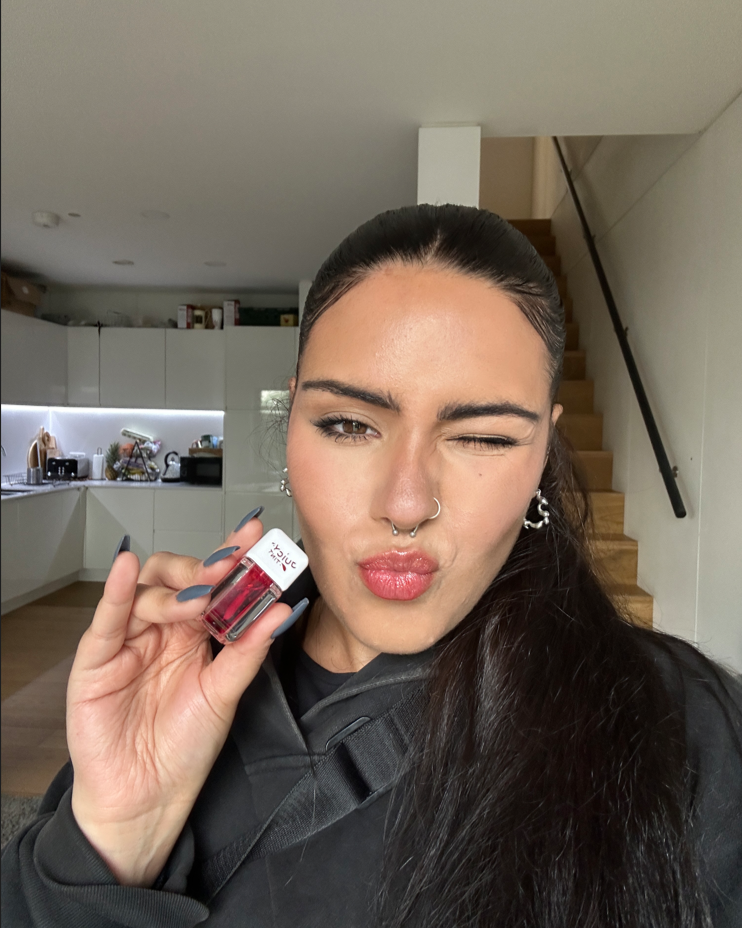 I love the glisten lip tint its the perfect red blush for your lips! The lip tint looks so natural and defo made my lips look juicy! Bit of gloss and I was good to go!
Hayley, Mid-Weight Retoucher
9. Anastasia Beverly Hills Velvet-Matte Lip Duo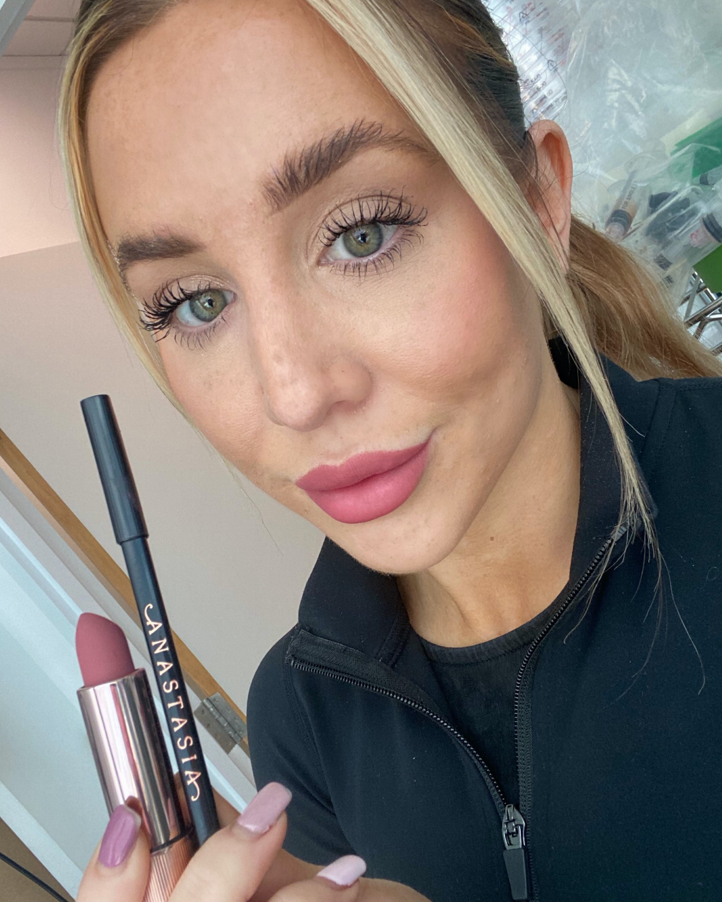 I absolutely love the Anastasia Beverly Hills velvet lip duo! The formula is so creamy and soft, with the perfect matte finish. The colour is gorgeous, nude with a slight pink tinge, perfect for day time or evening wear!
Lauren, Junior Photographer
10. Avene Cleanance AHA Exfoliating Serum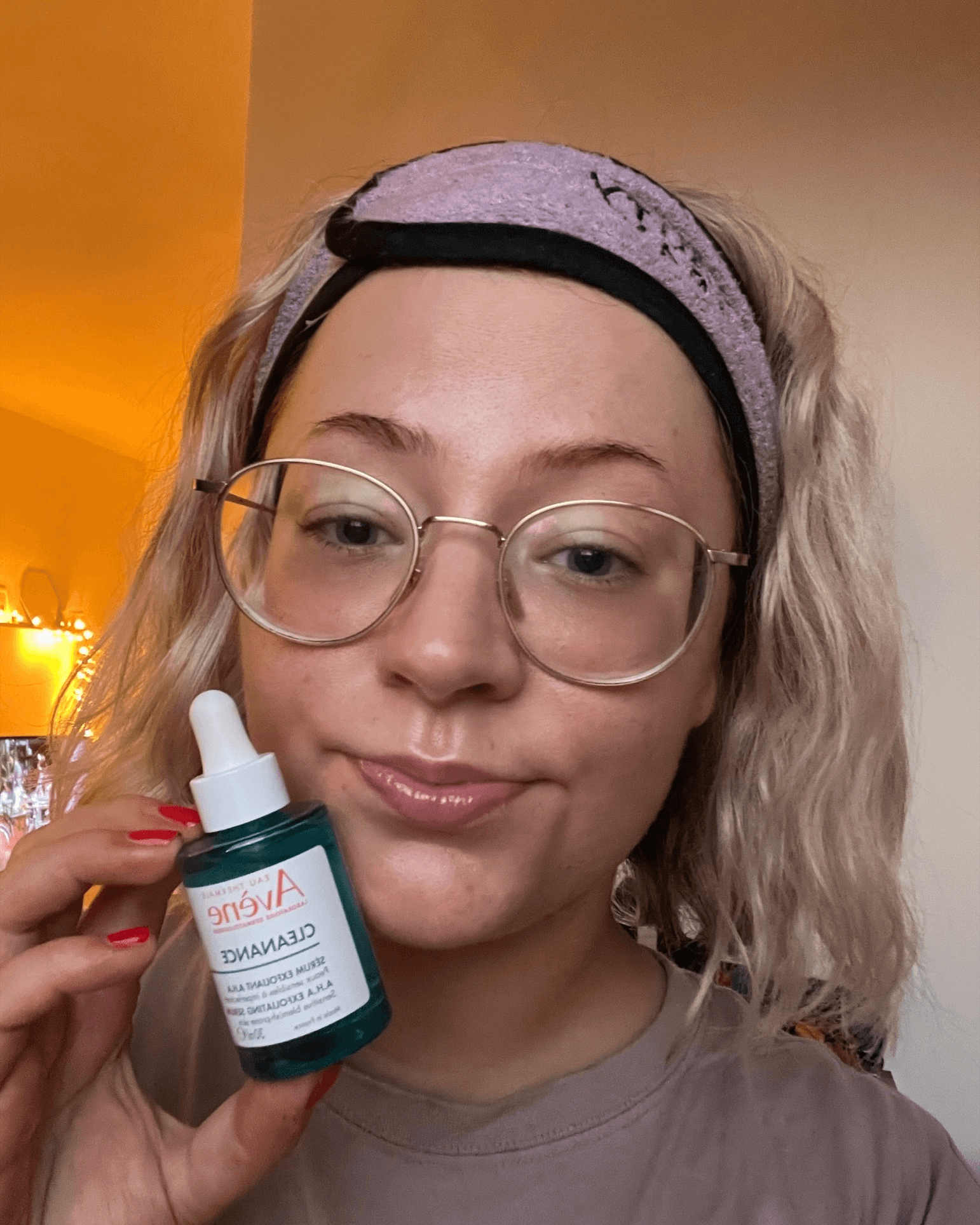 This serum really found me at the right time. I have super sensitive, acne-prone skin and have been desperately trying to fade blemishes and even out my skin texture. After less than two weeks I could see such a difference to both my concerns. And no irritation whatsoever. Love!
Jodie, Social Media Manager
11. Sol De Janeiro After Hours Perfume Mist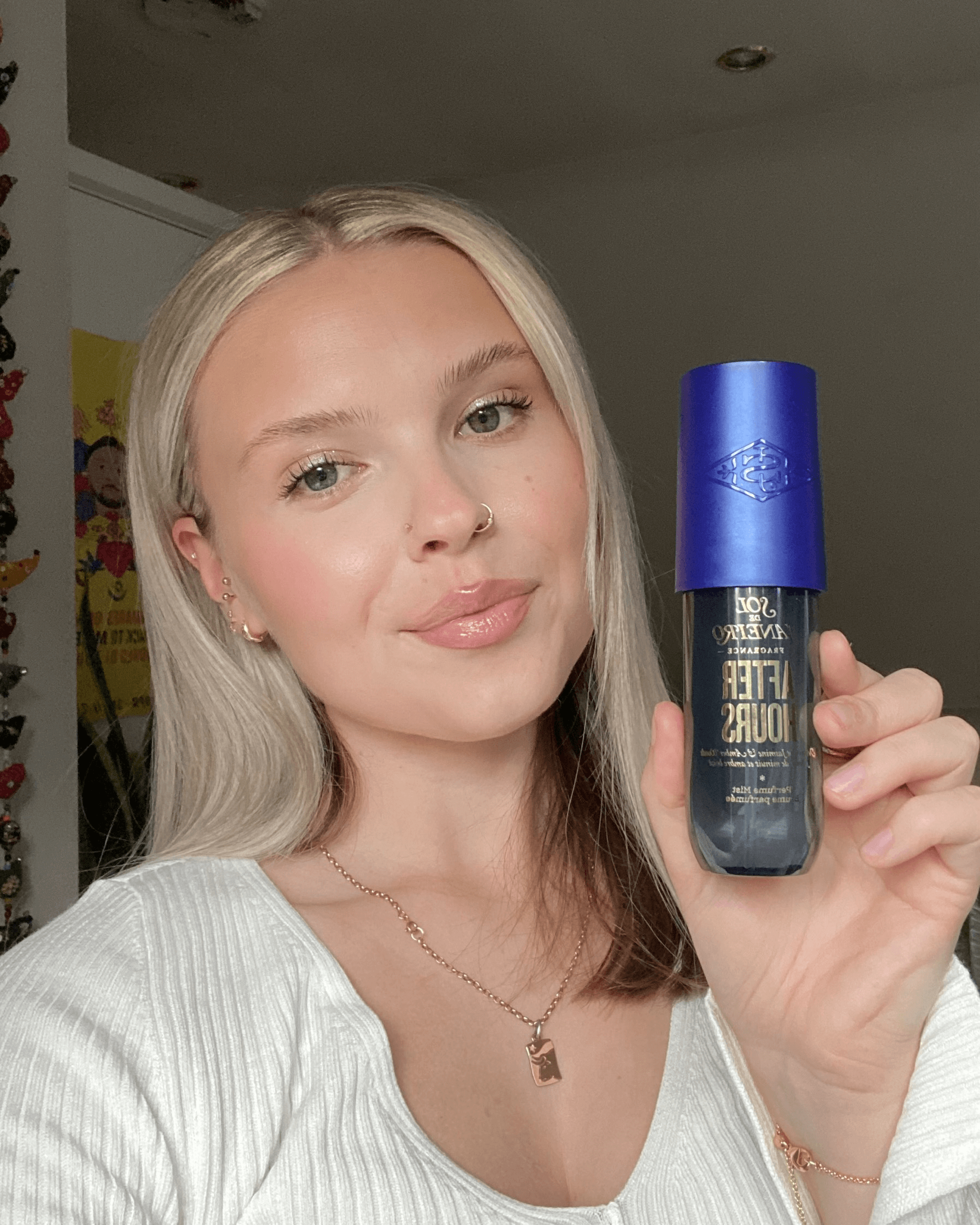 I have a few Sol de Janeiro sprays already and this has become my new favourite, especially as we move into the colder months. While Sol de Janeiro is often known for their summery sweet scents, this one has much more of a night time vibe, described as 'Midnight Jasmine and Amber Woods', that is lovely to wear everyday or for an evening occasion. I would definitely recommend adding this to your Sol collection!
Aimee, Trading Executive
12. Clinique High Impact High-Fi Full Volume Mascara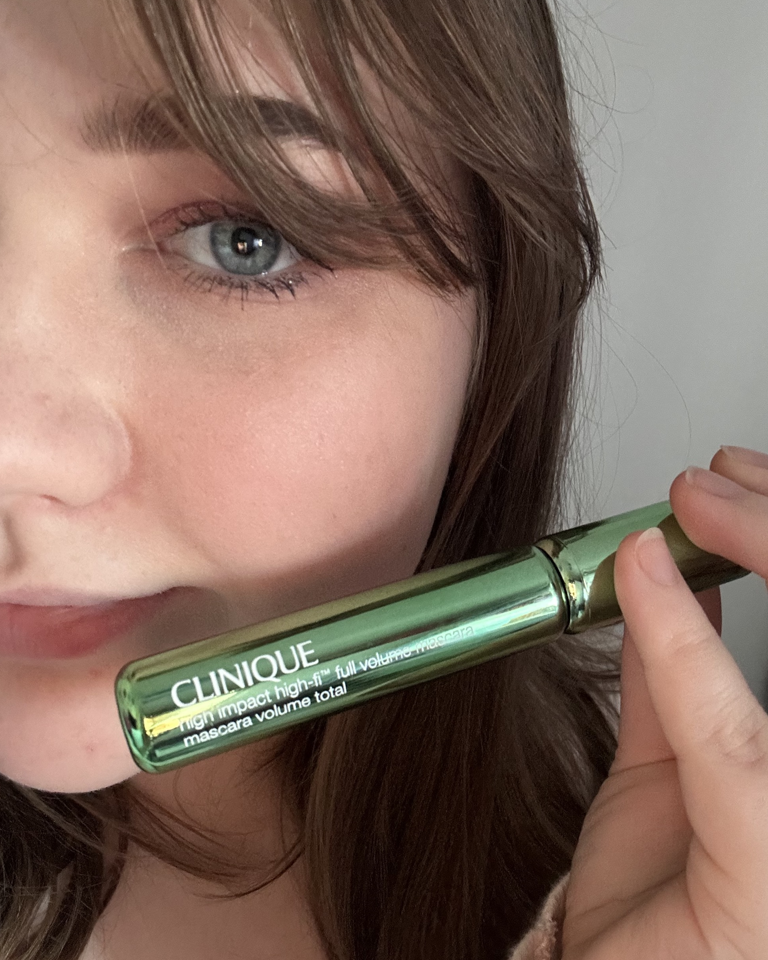 The mascara was super easy to use compared to a lot of the ones I've had before. The wand made it extremely easy to get to the corners of my eye and I have straight lashes so any volume given is always a plus!
Orin, Digital Artworker