Down days are not only a good excuse to go makeup-free but also a reminder that supercharged skincare isn't just for overnight use – after all, doesn't it make sense to spend every makeup-free waking moment with skin maintenance in action? In fact, if this season's no-makeup makeup obsession is anything to go by, bare faces are not just desirable, they're downright trendy.
But what if, like most of us, you don't quite have the skin to get in on the whole fresh-faced and flawless thing? You could hone your makeup skills and cover up on the sly, but it's far more effective in the long-run to invest in some souped-up skincare. In fact, technologies have become so advanced that you can replace your foundation with skincare designed to fake a flawless complexion, whilst improving its health.
Ranging from the pleasurable to the downright practical, these skincare pairs allow you to capitalise on downtime by treating skin on no-makeup days, whatever your agenda. Roll on Sunday.
Like magic in a jar for congested skin, the Dr Brandt Pores No More Thing is a clear hydrating gel that balances oil production, unclogs pores, and leaves skin super-smooth and matte, all without making it red or irritated. A quick fix for complexions that suffer from excess oiliness and stubborn exposed pores, it's ideal for days when you want to go makeup free and simultaneously show your skin a little TLC.
If you're after even texture, invest in Resultime Skin Perfecting Serum. The highly absorbent, weightless formula contains active ingredients which help to promote a flawlessly smooth complexion by increasingly collagen production and stimulating hyaluronic acid. The silky gel melts into skin, smoothing rough patches and promoting a bright and even skin tone (thanks to the inclusion of Vitamin C).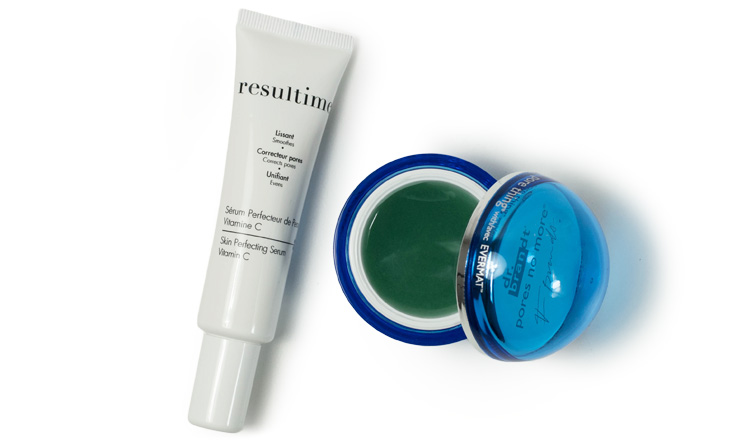 Adding moisture into dry skin typically requires layering just the right formulas in quick succession, a lot of time and patience, and a process of trial and error. Or, you can just massage Oskia's Restoration Oil over your face. The luxurious texture cossets skin in a cocktail of active ingredients which nurture and soothe damaged skin, boost collagen, and trigger a long-lasting process of rehydration. Plus, it gives skin instant glow, which is never a bad thing.
Sometimes it really is the simplest products that are the most adored. Jurlique's Moisture Replenishing Mask is just your no thrills, highly concentrated hydration treatment – but without fail, it fixes dry skin every single time – perfect for those mornings when you wake up with a face so dry, it feels like nothing will ever be able to make it soft again. Slather it on, make yourself a cup of tea, and then pat the excess into your skin. Your face will be instantly hydrated and ready to face the world flake-free.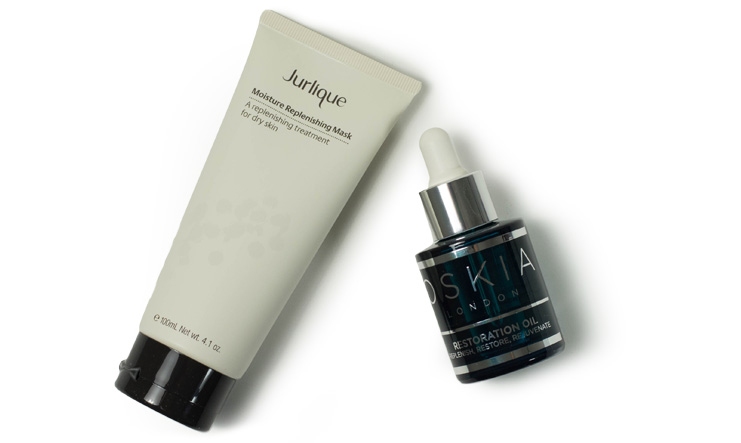 The Virtuous Alternatives
This Works In Transit Camera Close Up Mask, Moisturiser, and Primer is not your typical primer. Though it will do the job of keeping your makeup on lockdown all day, its most celebrated quality should be that it brightens skin instantly, eradicating all traces of dullness and tiredness whilst saturating skin in an intensive moisture boost. A quick application of this and you'll have super smooth skin, discolouration gone, all imperfections blurred – making it ideal for days when you need to head out but don't want to commit to a full face of makeup. If you're looking for a 'my skin but better' effect, this is your dream product.
Alternatively, with just a hint of colour, Grown Alchemist's Tinted Hydra Repair Day Cream Camellia & Geranium Blossom offers coverage to those who prefer not to leave the house bare-faced. More than just a standard tinted moisturiser however, the formula is designed to improve hydration levels and reduce the appearance of discolouration. The virtuous formula is packed with skincare greats including aloe vera, rosehip, almond oil, lactic acid, and geranium – and for the record, the coverage is pretty good too.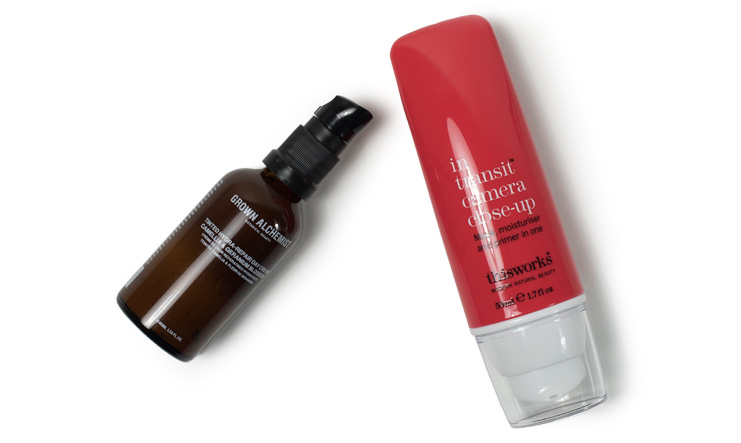 An industry pro tip for evening out skintone and waking up your whole face, without resorting to makeup? Faux tan. St Tropez's Gradual Tan Face is just the ticket – but needs time to take effect. Apply it in the morning to give it time to develop, use your fingers to layer on a small amount like you would a moisturiser – and remember to hit up your neck and ears to avoid looking like you're wearing a mask. Over time the tan gradually sets in to give you a healthy colour – the result is a beautiful sheer glow that never looks streaky or patchy.
Don't let the look of this ward you off – it's not as scary as it seems or sounds. If you haven't yet gotten in on the sheet mask wave, Starskin's offerings are a great introduction. The Master Cleanser Detox Sea Kelp Leaf Face Mask is formulated with seaweed (which is trending hardcore right now) as well as camellia oil. Combined, they help to reduce the appearance of blemishes and brighten your complexion, as well as incorporate some intensive hydration into the mix. Place it on your face whilst you're out for the count on the sofa and the serum will work its magic.