The party may be over, the prosecco bottles emptied and the Christmas tree baubles boxed up – but unless you took proper beauty precautions, it's likely the hangover from the season is still very clearly showing on your complexion. Turn back the clock on your partied-out face with our favourite rejuvenators, and bring back your glow.
OK so there's nothing remotely radical about the concept of a detox come January. And we won't go so far as to bore you with 'new year, new you' rhetoric. But what we will suggest is swapping out a couple of your morning skinny caps for organic, cold-pressed Plenish juices. Not only do they boast the perfect blend of phytonutrients and protein to gently rid the body of all the toxins you've accumulated throughout December, but the juices actually taste less 'salad in a bottle' and more, fresh life-affirming nectar. I've been sipping on the clean, green LIFT juice first thing int he mornings, and switching to the spicy, pepping-up KICK come mid-afternoon.
PLENISH Cleanse LIFT and KICK Juice
There's a very real reason they call it 'beauty sleep' and sadly, once your circadian rhythm is out of whack – thanks to late nights and even later lie ins – sleeping in 'til midday at the weekend will do little to revive weeks of partied-out skin stress. So, take the 'early to bed, early to rise' advise to heart and pop an Iluminage Skin Rejuvenating Eye Mask on before slipping under the sheets at a decent hour (preferably by 10 pm). Not only will sleep-disturbing blue-light (from pesky phone and computer screens) be blocked out, but the Copper Oxide that's woven into the silken material will actively work to minimise fine lines and wrinkles – whilst preventing new ones from forming.
Iluminage Skin Rejuvenating Eye Mask
If the party season has your sleep cycle completely out of sync and you still find yourself wide-awake at midnight, depite the alarm being set to an unearthly hour for work, you're going to require all the beauty help you can get come morning. One of the most failsafe makeup artist tricks of the trade, when eyes look tired and withdrawn, is to curl lashes from root to tip before gliding a skin-mimicking shade of kohl eyeliner over the upper and lower waterline to give the illusion of bright eyes. Steer clear of unnatural white shades and stick to creamy nudes, such as Stila's Kajal Eyeliner in Topaz. Smooth and long-lasting, it'll hold out for as long as you need it to before you can tumble back into your bed.
Stila Kajal Eyeliner in Topaz | Kevyn Aucoin Eyelash Curler
Come morning, banish the puffiness of pillow face and all signs of tiredness with a gentle yet impactful cleanser. Don't be tempted to get rough, no matter how lifeless skin may seem – morning skin is far more fragile than it is at the end of the day, so look to creamy embalming formulas that soothe and hydrate. Or better yet, get smart with your morning skincare and incorporate the prowess of potent Vitamin C – delivering a hit of radiance and antioxidant defenders. I'm championing This Works Light Time Cleanse and Glow – a quick-as-a-flash (or rather 1 minute) cleansing balm that sweeps away signs of fatigue whilst restoring radiance (and faith) to your morning face.
This Works Light Time Cleanse and Glow
However your skin is reacting to the party season hangover, be it a tired and lacklustre tone, an outbreak of spots or patchy, flaking dryness, a targeted mask can acts as a quick-hitting reset button. However, not all masks are created equal. Where some sheet masks fall short, Starskin's Second Skin Bio Cellulose Masks go above and beyond. Not only does the product-to-mask ratio ensure skin is fully satiated, the revolutionary mask-material clings to the contours of your face delivering a potent hit of ingredients cell-deep. If you prefer the application and texture of a classic cream mask, you can't get better than this one from Dr Sebagh. Ideal for stressed-out skin, it soothes, hydrates and breathes new life into weary faces.
Starskin Brightening Bio-Cellulose Second Skin Face Mask in After Party | Dr Sebagh Rose De Vie Hydrating Mask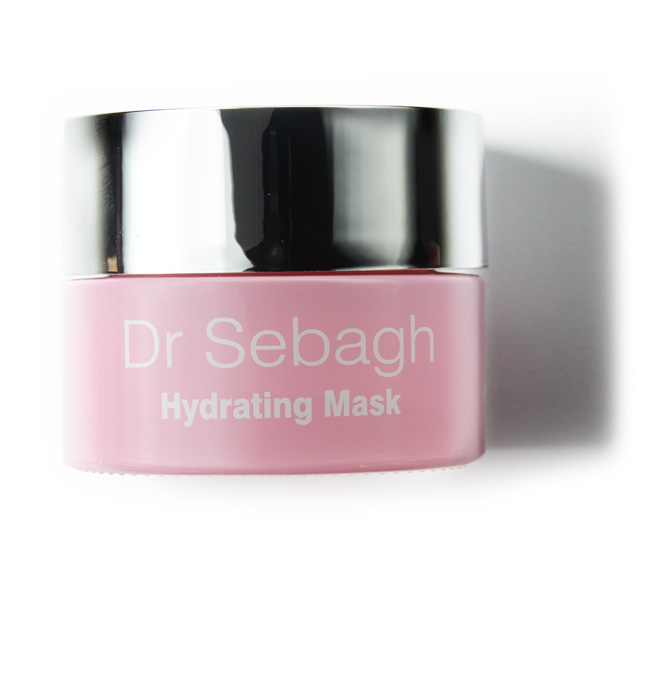 We're not promising immediate results from this elixir (despite how super it actually is), but what I can and will promise is that this serum is so luxe, absorbent and the texture so smooth and soft-focus that you'll be hard pushed to not want to continue applying it day-in-day-out from the very first touch. And with actives such as Lychee Extract and Vitamin C, it will work continuously to prevent skin from showing signs of fatigue.
Payot Elixir Ideal Skin Perfecting Illuminating Serum