Get prepped and preened for the party season with our editor-approved skin, hair and body buys. Guaranteed to take you from winter-weary to groomed, glossy and glowing in a flash.  . .
We'd usually suggest self-tanning a couple of days before an event – to give tan tones a chance to wear down to a natural finish – but for spontaneous party plans choose this hi-tech tanner instead as it develops in as little as 1 hour (although we like to leave ours for 3 to get a deeper hue).
St. Tropez Self Tan Express Advanced Bronzing Mousse
If winter has you in desperate need of a full-body buff and polish before you dare to bare, you'll need this new exfoliating scrub. Boasting all-natural ingredients the coffee-blend smooths and hydrates effortlessly. Plus, the scent of freshly ground Arabica Beans makes it a multi-sensory way to get pepped up and ready to party.
For a brighter, whiter smile come party season, start applying these minty-fresh gel strips now. When used daily for just two weeks you'll see a noticeable uplift in shade, but even a one-time application pre-party will leave your teeth gleaming.
Arguably Nails Inc's most exciting launch to date, this is nail polish application at its most speedy. Don't disregard it as a gimmick – because whilst the spray can is more fun that you could ever imagine, it's also efficient. It takes just minutes for a full application, including dry time. Nail. Game. Changed.
Nails Inc Paint Can Spray On Polish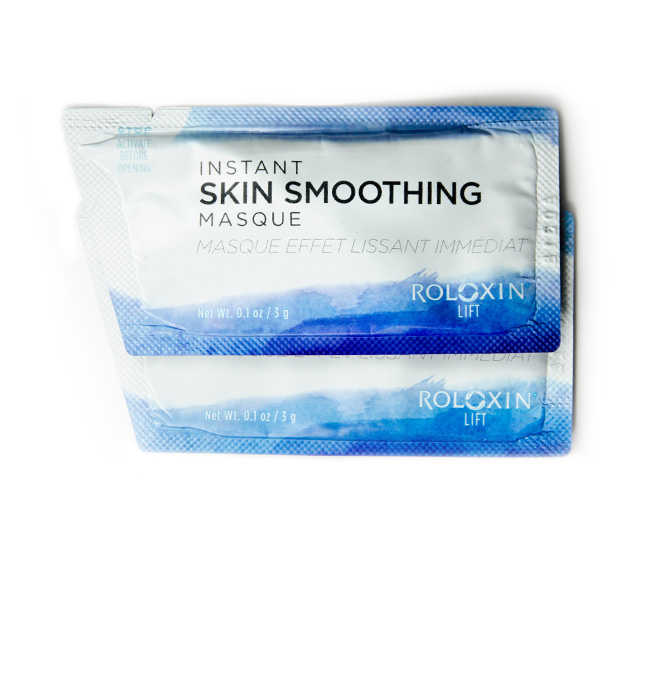 If you only have time for one skin-boosting treatment pre-party, make it this mask. Once activated (by vigorously squeezing the sachet) the potent ingredients work to tighten, plump and visibly lift the skin – and last for a whole 24 hours. Our editor swears that it's the no-pro-needed equivalent of a facial.
Roloxin Lift Revitalising Facial Treatment
We've tried our fair share of hair masks, but this trusty faithful from Wella is yet to be beat for fast-acting nourishment, smoothing and repair. Transforming dry and depleted winter-worn hair into a mane of healthy, swishy glossiness – we'd recommend as a pre-cursor to your party season hair styling.
The excess associated with party season can quickly take its toll, and eyes are the first to give the game away. When the tell-tale signs surface we pat this little gem around the orbital area before bed to smooth away fine lines, de-puff and brighten up the morning after the night before eyes.
When pins are less than perfect, you can't go wrong with a smoothing of this glowy, caramel-coloured body serum. The sheer, hydrating and lightly shimmering liquid glides over imperfections concealing as it goes, whilst the blend of arnica and vitamins help to heal any bumps and bruises.