Think you know all about hair care? Okay, you might know a lot, but you certainly don't know as much as legendary hairstylist and co-founder of Scandi-chic hair brand Sachajuan, Sacha Mitic.
I'm used to hearing hairstylists drop tips like 'leave your conditioner in for 5 minutes to boost its effects', and 'apply salt spray while your hair is still damp', so when I met Sacha last month I asked him to divulge the haircare tips that his clients find most surprising…
1. Choose your shampoo based on your hairtype
"Treat your hair accordingly" says Sacha, "hair is like any type of fibre so coarse hair requires something completely different to fine hair. It's like the difference between how you care for cotton and how you care for silk – what works for one won't work for another. So don't try to find a multitasking shampoo – choose your shampoo for your hairtype and use conditioners and treatments to treat hair".
Sachajuan's strength is its core range of shampoos – there's one for literally every single hair type imaginable. Flat hair, straight hair, damaged hair, coloured hair, dry hair, you name it, there's a shampoo for it.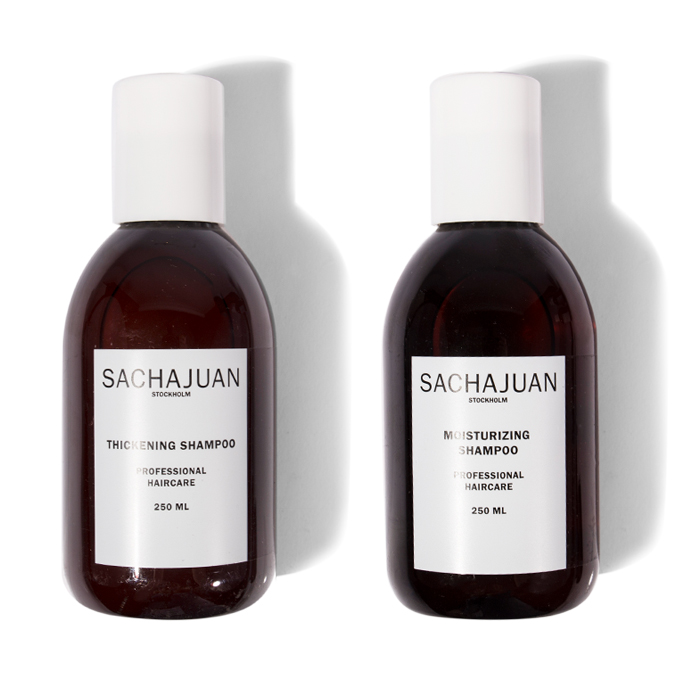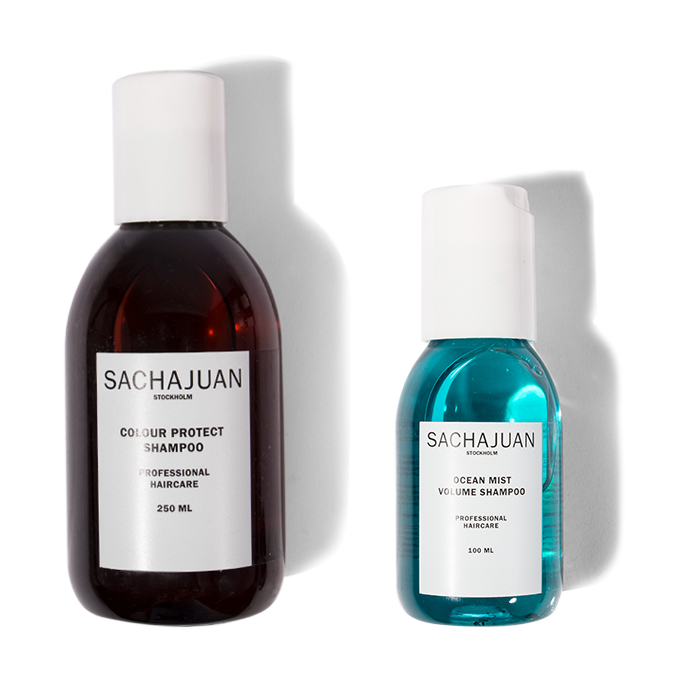 2. Your post-wash routine is crucial
"I always say that the routine after you've washed your hair, how you comb it out, how you treat it, and the products you apply, is the most crucial time for hair's texture and health. This is also the stage where you have the most influence over how your hairstyle is going to turn out because you have so much control over shape and texture."
We don't always have time to add a cocktail of products to our hair post-shower and pre-blowdry, but at the very least, misting Sachajuan's Leave-In Conditioner through wet hair will keep Sacha happy. Aside from its conditioning benefits, it also works to minimise damage caused by brushing, and boosts volume and texture.
3. Day-to-day styling damages hair texture more than anything else
"Women are too aggressive with how they treat their hair mechanically – how they comb it, brush it, put it up, and how they use elastic bands and bobby pins. The damage caused by these everyday actions is far greater than damage caused by treatments or products and they effect hair's texture more than anything else."
4. The best way to fight frizz is with prevention
"Humidity and rain are hard to beat because they effect hair's texture immediately, so it's hard to use products to fix frizz. You can protect from it however, certain styling products can be used to manipulate texture and delay the process of frizz by keeping fibres flat."
Living in Manchester (aka rain city) means life is a constant battle with frizzy hair and flyaways. Fortunately, providing I don't forget to slick two drops of Sachajuan's Intensive Hair Oil through my hair every morning before I leave the house, I can keep both at bay.
5. Fragrance your hair instead of your skin
"Hair is actually more porous than skin so it retains scent for a lot longer. Plus, movement and heat triggers scent release, so every time you sweep back your hair, the scent particles are stimulated and fill the air around you."
Rather than use regular perfume (the formulas are packed with alcohol which will dry out your hair), Sachajuan have created a dedicated hair perfume in their signature fruity floral scent. What's more, it's packed with ingredients to reduce static, improve shine, and dispel unwanted odours.