Celebrities and models love to say that the secret to their flawless complexion is to splash their face with water and drink green juice, but not everyone has a makeup artist to hand or a budget for weekly facials, and drinking water isn't going to solve the breakouts you've experienced since you were a teenager…
Taking a serious approach to skincare doesn't have to cost a small fortune but it does require a little effort and some pro advice. We spoke with Dermalogica's Education Trainer, Janine da Costa, to put together a list of the best skincare tips she's learned throughout her career. From strengthening your skin barrier to taking time to massage your skin, these easy tips – plus some Dermalogica product picks – will help you on your way to clear, radiant skin.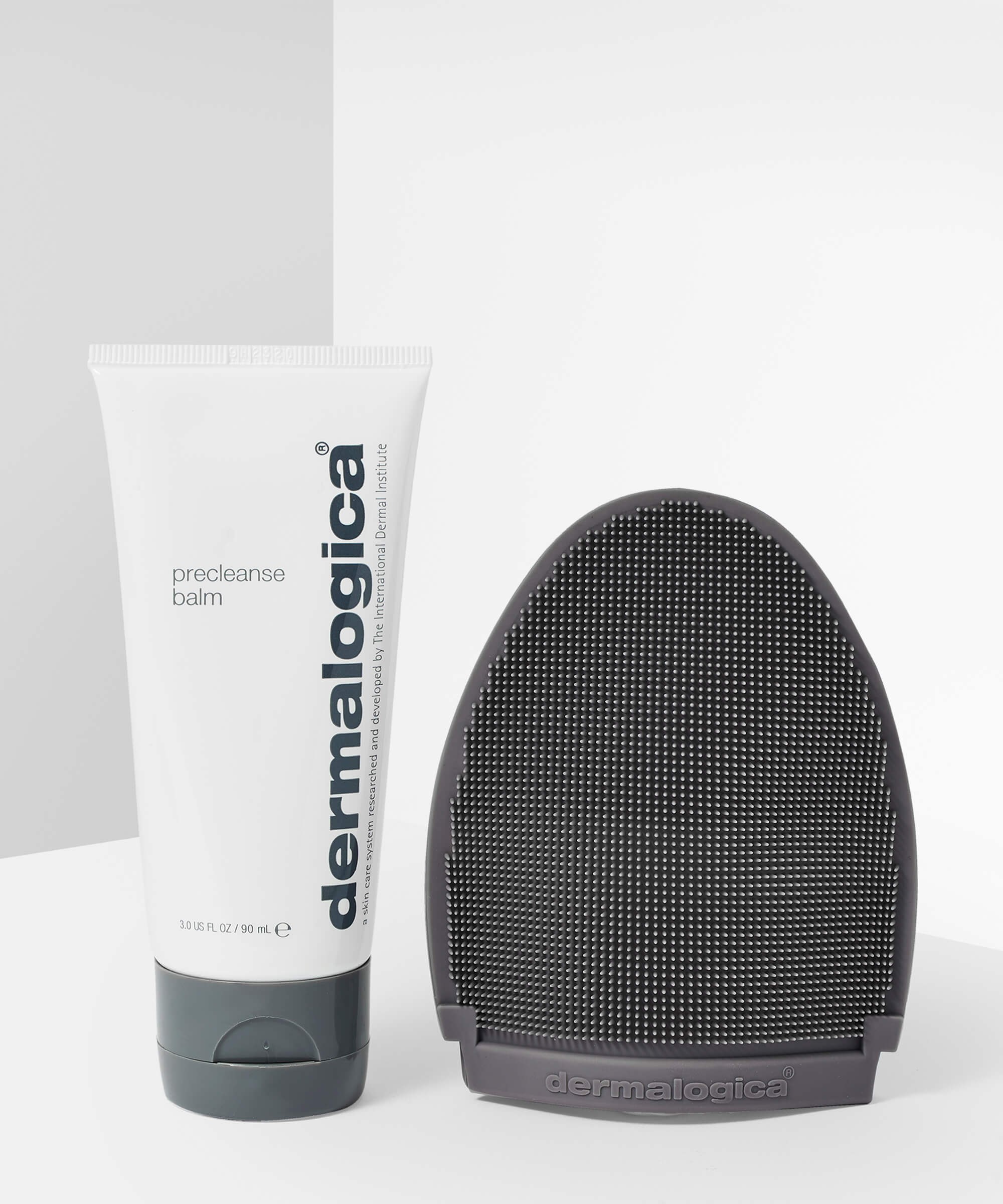 Skin today is dirtier than ever! With smudge-proof, long-stay, and waterproof make-up, plus sunscreens, and environmental pollutants combined with our natural oils and dead skin cells, it's no wonder many of us struggle to achieve healthy, clear skin. Double cleanse every morning and evening to ensure the skin is thoroughly clean. Cleansing skin with a plant-based oil or balm is like using a magnet – the oils in the cleanser bind to oil soluble debris on the skin. When you then add water, the cleansers turn milky as they emulsify, encapsulating the trapped debris and rinsing clean away. Clean skin is the foundation to healthy, clear skin!
PreCleanse Balm is the first step in the Dermalogica Double Cleanse, designed to melt through the layers of long-stay and waterproof make-up, excess oils, sunscreens, and pollutants. Massage this deep cleansing balm-to-oil formula into the skin to remove all traces of product buildup without disturbing the skin's protective barrier.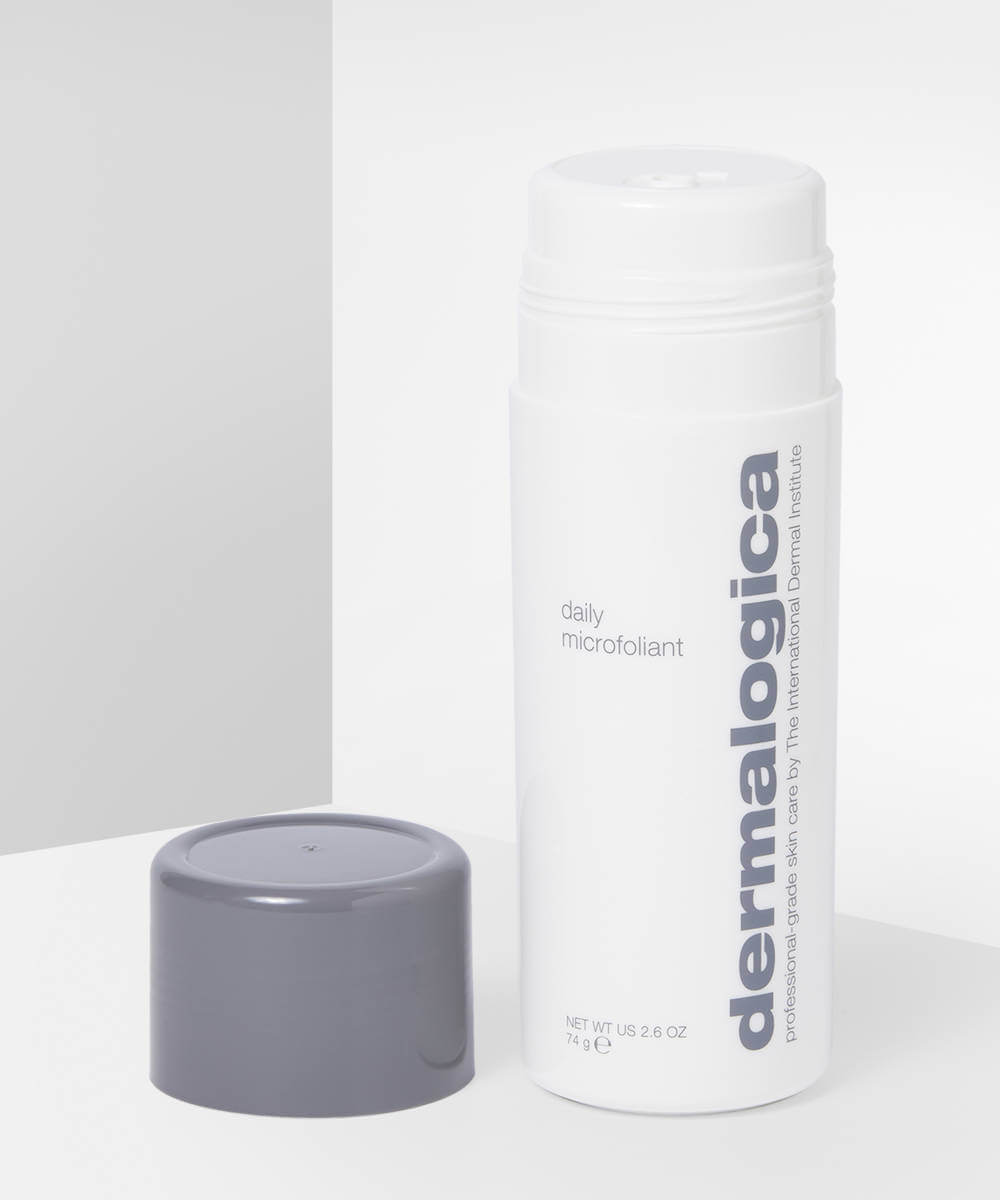 Regular exfoliation is critical for healthy skin as it keeps cell renewal rates ticking over and your complexion smooth and bright. It's the quickest way to achieve that fresh glow! The first step is finding the right exfoliant for your skin, so to avoid over-exfoliating, choose one that works with your skin condition. Exfoliation can also help all your other skin care products work better since if you don't remove dulling, dead skin cells via exfoliation, they can form a barrier that prevents the active ingredients in your skin care products from properly penetrating the skin.
For a freshly exfoliated glow, our award-winning Daily Microfoliant is the go-to hero. This gentle rice–based powder can be used daily and is great for all skin conditions.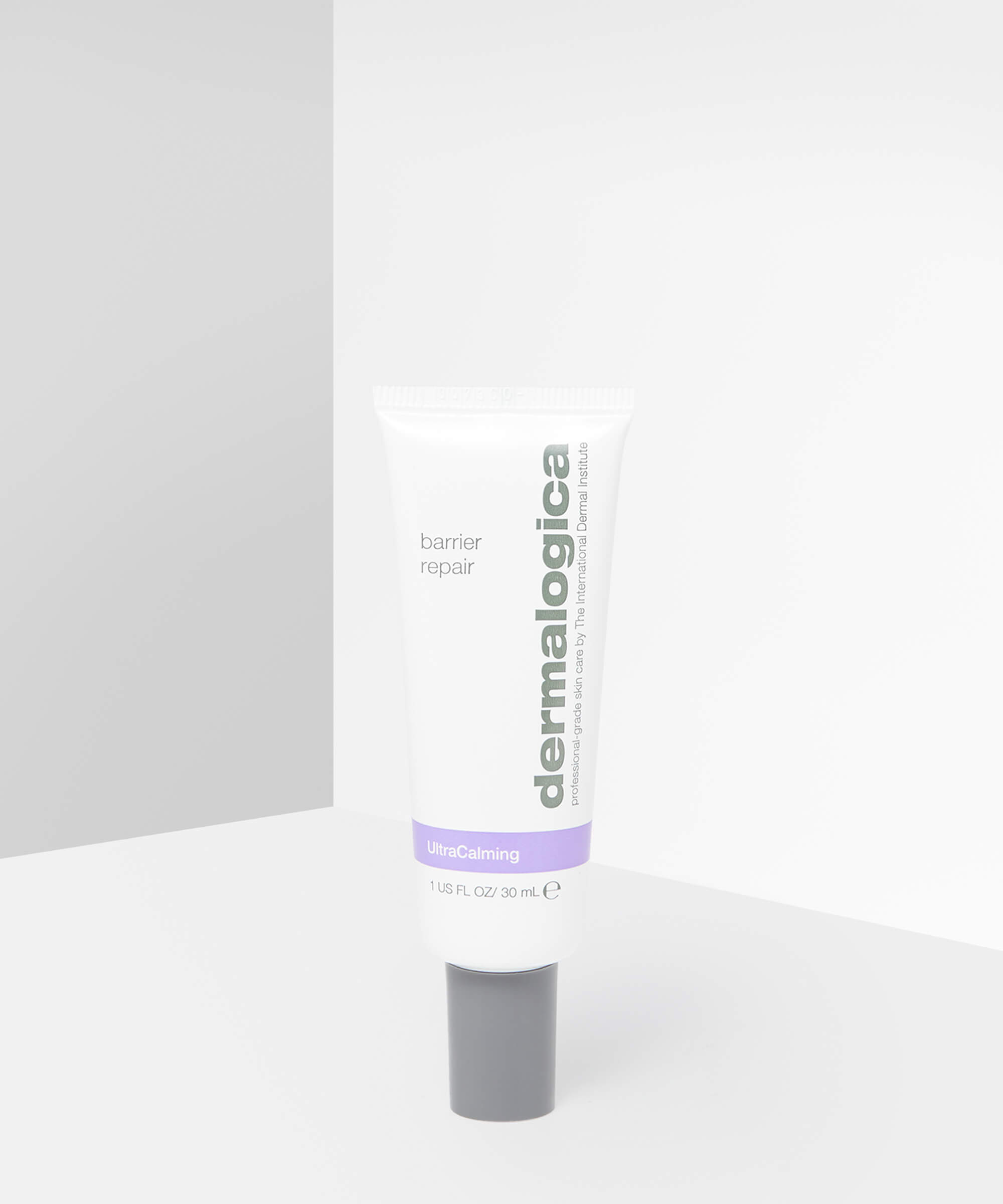 One of the key aspects to the Dermalogica ethos is being able to layer product. Rather than one heavy thick cream that might not be comfortable to wear, Dermalogica gives you the option to layer up two or more lighter layers to achieve the perfect level of product weight and protection. This makes Dermalogica incredibly flexible and able to be adapted to whatever the skin requires. Boosters and serums give you the power to customize your routine and layer up different actives.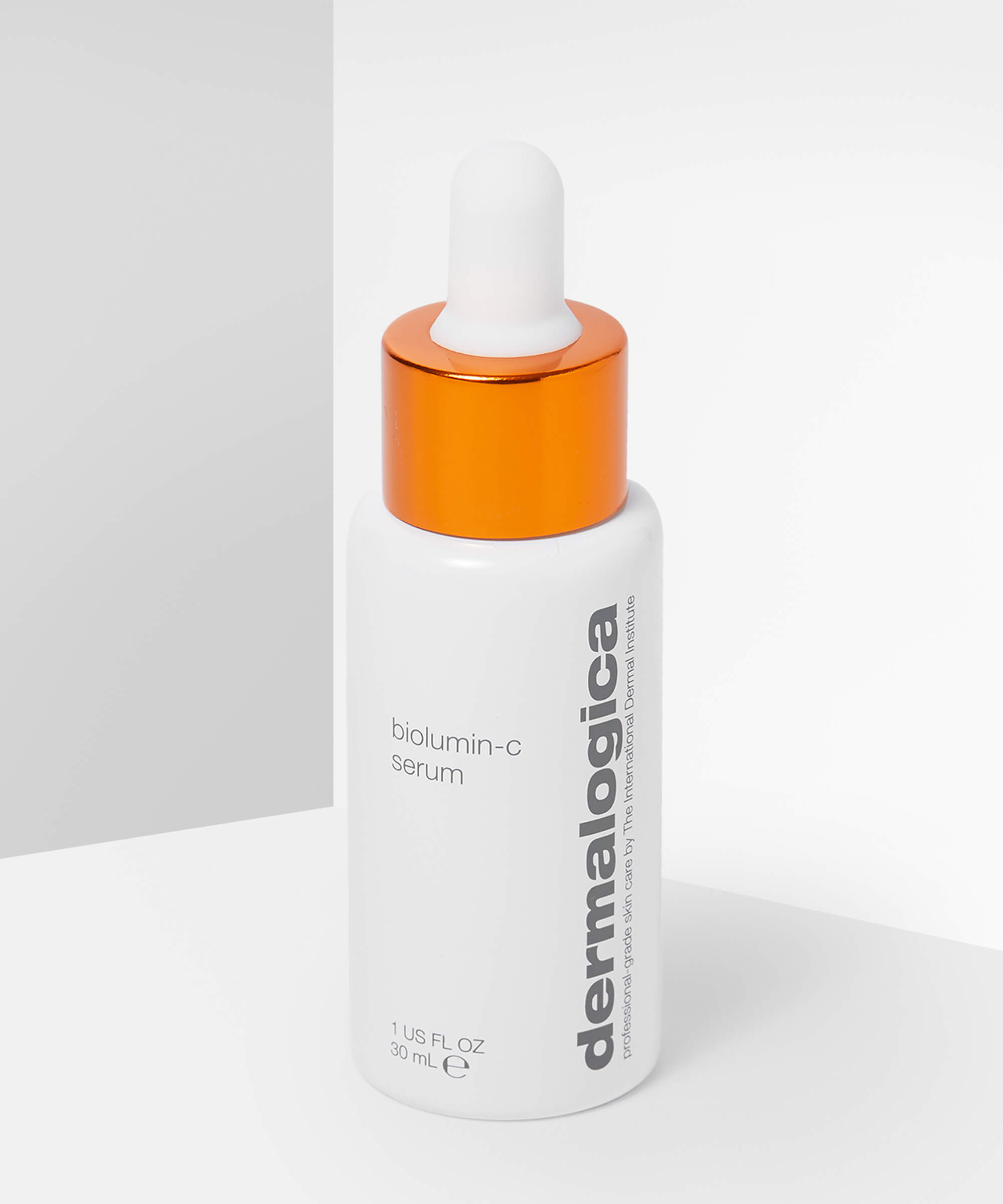 By topically applying vitamin-rich products, your skin gets the maximum benefits from them. Vitamins have antioxidant powers – the ability to neutralize and defend against free radical attack from pollutants in our environment. This helps the skin protect and defend itself and can reduce inflammation and signs of aging.
An easy way to include antioxidants into your routine is to use a refreshing antioxidant toner. Dermalogica's Antioxidant Hydra Mist helps firm, hydrate and defend the skin. The convenient mist-on formula supplements skin's protective barrier by creating an active antioxidant shield to help fight free radical damage and helps prevent the signs of ageing. Boosters and serums give you the power to customize your routine and provide additional antioxidant protection for intensified results. Biolumin-C Serum is a high-performance vitamin C which enhances the skin's natural defence system to brighten, firm, and dramatically reduce the appearance of fine lines and wrinkles.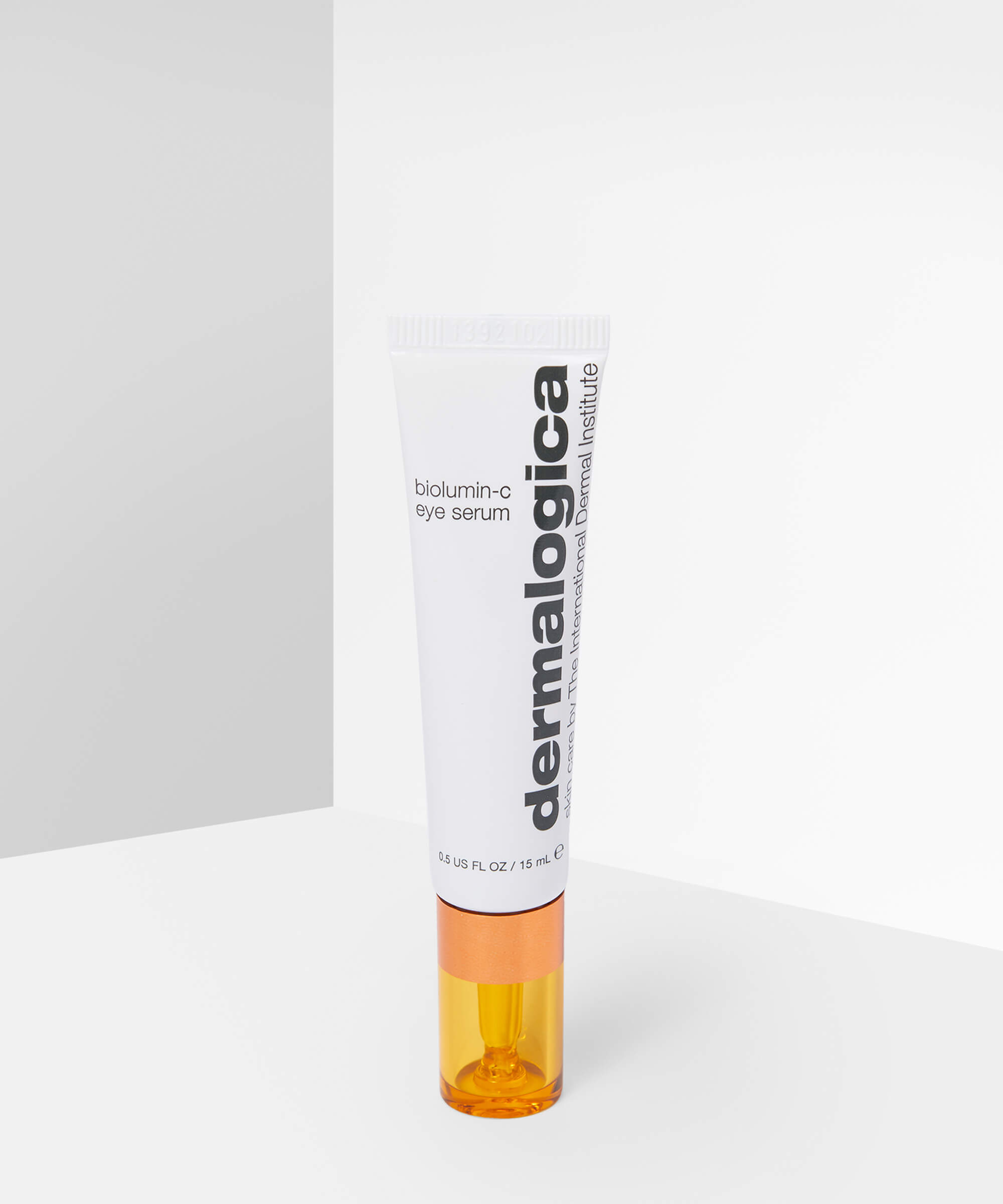 The skin around your eyes is ten times thinner than the skin of rest of the face so it's prone to premature aging. Because our eyes never stop moving this thin skin is constantly being pulled and puckered. An eye cream or gel can help protect this area and target skin concerns like fine lines and dullness.
Our hero is BioLumin-C Eye Serum. This is a super-charged eye serum designed to brighten the eye area, harnessing the power of ultra-stable Vitamin C. It firms the skin and also hydrates the skin tissue to give the eyes a boost. The formula is light and cooling on the skin so it's great for all ages and skin conditions. It's really simple to use, dispense a rice grain sized amount of serum onto your ring finger and gently smooth under the eye and along the orbital bone.
The neck area is very vulnerable and prone to premature aging due to its delicate nature so it needs some special attention. Interestingly, the skin on your neck in your younger years has greater elasticity and hydration compared to the face, this allows for the constant movement and mechanical stress that it endures from facial muscle movements and expressions and from our head movements. However, as we age, this flips, with a noticeable reduction in skin elasticity and hydration on the neck area compared to facial skin. This results in sagging, fine lines or crepèy skin and horizontal wrinkles.
Wear SPF every single day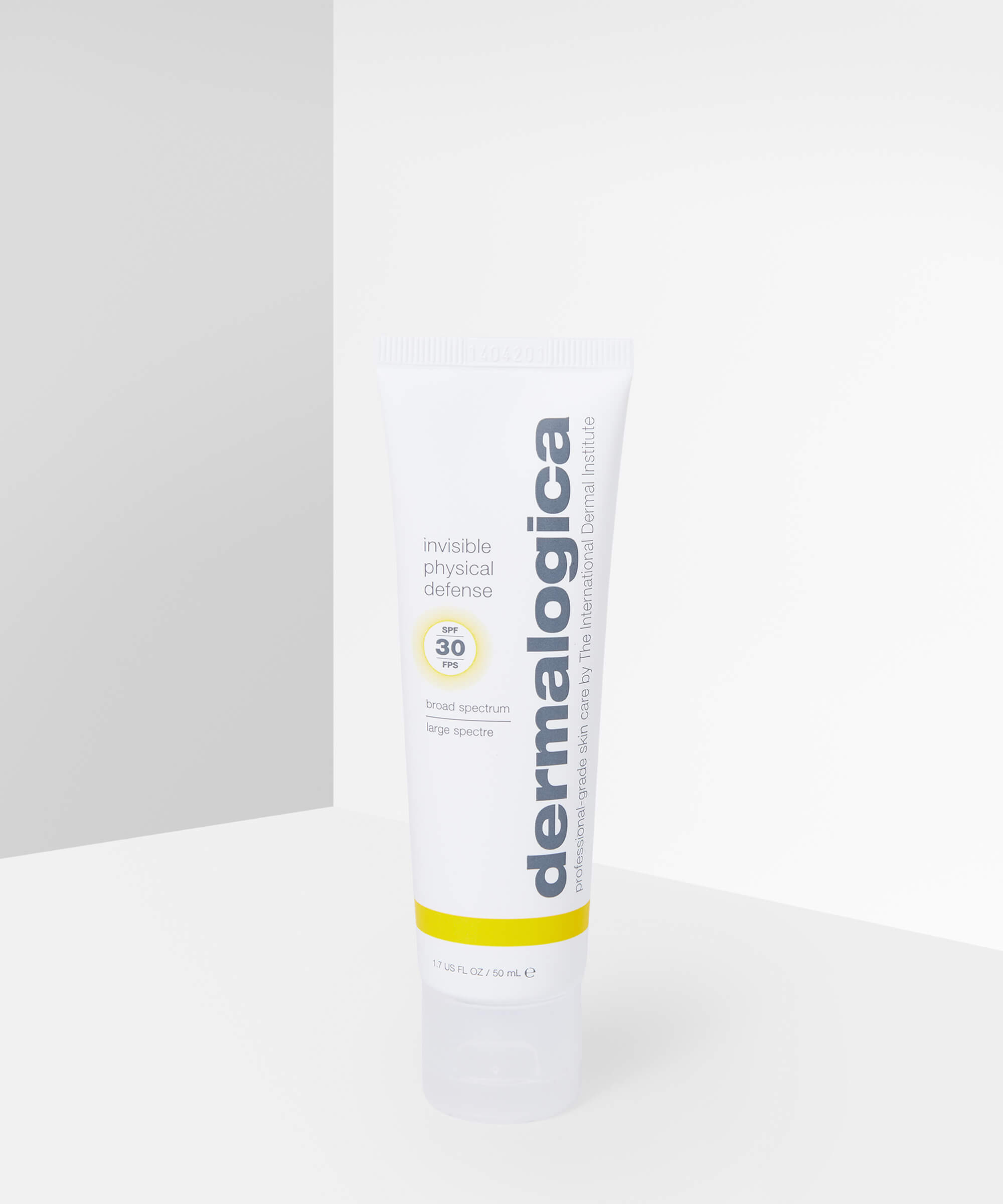 Dermalogica's founder, Jane Wurwand says the single best thing you can do for your skin is to protect it from the sun. If you're serious about preserving your skins youth, daily SPF and avoiding sunbathing and tanning beds will make a massive difference in your skin's aging process.
If you struggle with using SPF you're going to love Dermalogica's Invisible Physical Defense SPF30. This weightless, blendable formula defends against UVA and UVB rays as well as blue light and also contains Bioactive Mushroom Complex to reduce UV induced redness and dryness. Physical sunscreens are notoriously hard to blend, leaving a white cast on the skin, but Invisible Physical Defense SPF30 is invisible on all skin tones and suits all skin types including sensitive skin.
Deal with breakouts gently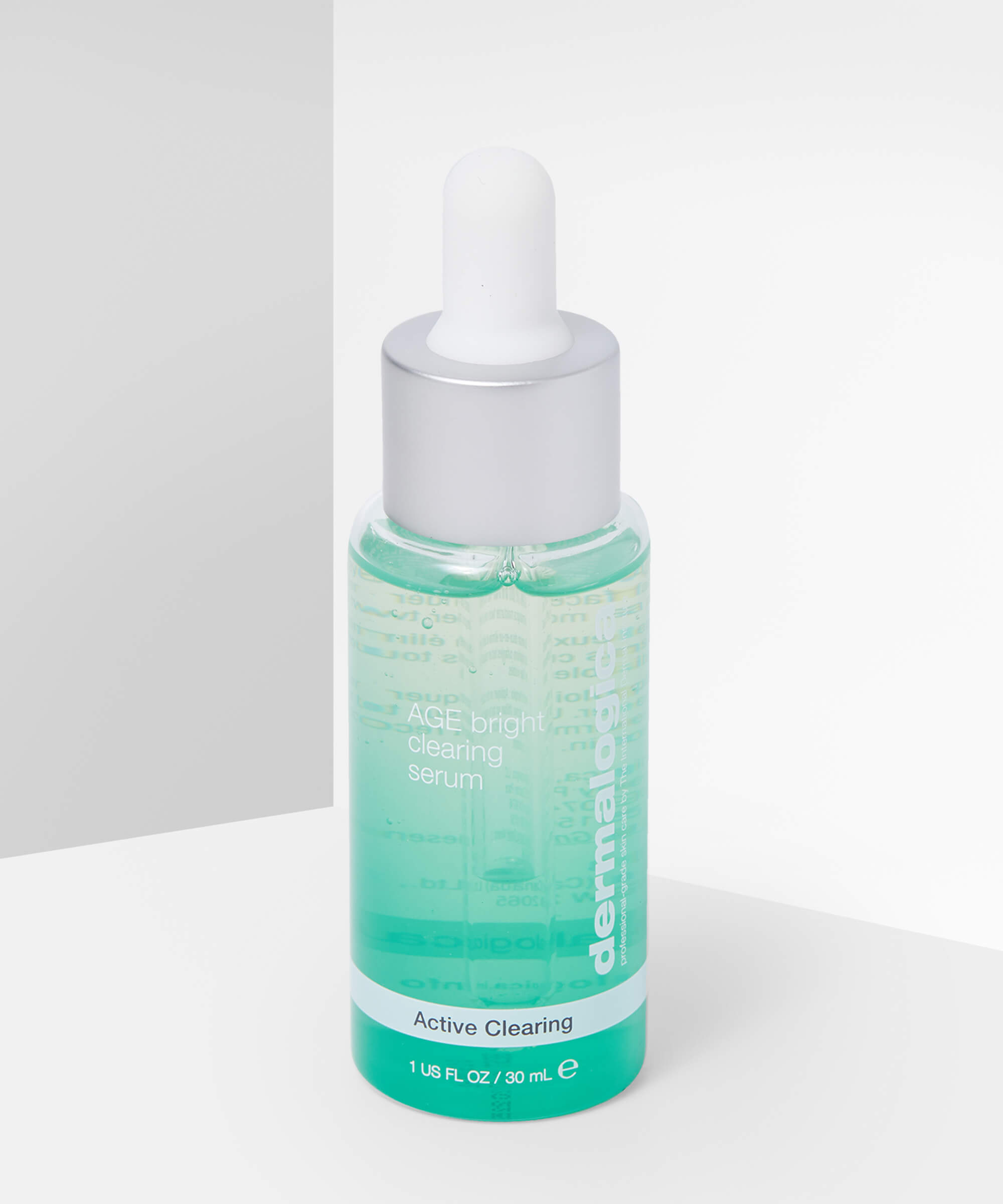 One of the key challenges for adults with breakouts, is that they tend to be slower to heal and inflammation is prolonged, which leads to pigmentation marks. And because of the natural skin ageing process, skin is also more sensitive and prone to dehydration. Dermalogica's Active Clearing line helps to tackle adult breakouts and signs of skin aging.
The Age Bright Clearing Serum is an active, highly concentred serum designed to clear breakouts and brighten skin tone. To do that it contains salicylic acid to clear breakouts and reduce the signs of aging. Our Age Bright Complex works with your skins natural microbiome for clearer skin and it features phytoactives for hydration along with niacinamide and white shitake mushroom to promote brighter more even skin tone. The Age Bright Spot Fader is a 2-in1 brightening spot treatment that helps reduce the appearance of active breakouts and the marks they leave behind. Along with the Age Bright Complex it also features niacinamide and hexyl resorcinol to fade post breakout marks improving uneven skin tone.
Focus on your skin barrier
When treating sensitive skin, less is definitely more. Keep your regimen simple with a focus on replenishing and restoring the skin's protective barrier. Gently cleanse skin with a sulphate free, cooling gel cleanser, avoiding hot water and layer on calming, hydrating formulas. Look for soothing ingredients such as oat and skin restoring lipids like oil of evening primrose and sunflower seed. Dermalogica's UltraCalming line is designed to actively reduce skin irritation and fortify the barrier. My top picks for a simple and effective regimen are UltraCalming Cleanser and Calm Water Gel.
Take time to massage your skin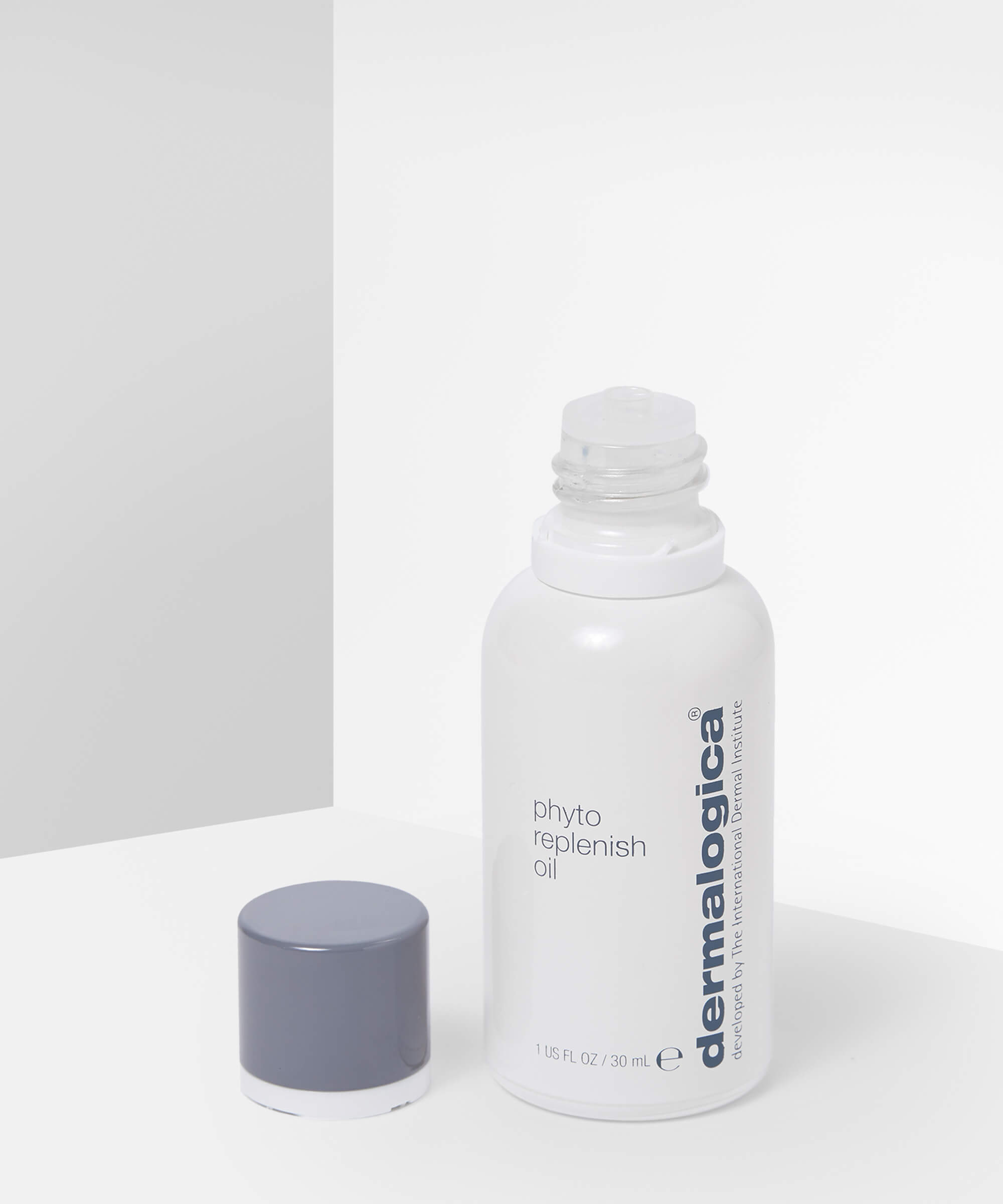 Applying skin care products and taking time to focus on your self-care can do wonders for your sense of wellbeing. In an always 'on' world, taking 5-10 minutes a day to focus on one's skin health and wellness can be relaxing and therapeutic, offering a moment of digital escapism. Taking time to massage your face and focus on where you hold tension will help ease stress. We hold a lot of emotion in the face, release frown lines or a tense jaw or mouth with simple slow, deep circular movements with your fingertips. The temples are a great pressure point for stress relief, so perform massage movements over a serum, day or night cream.
Dermalogica's nourishing and replenishing lightweight oil, PhytoReplenish Oil is perfect to massage into the skin for an instant dewy complexion. To promote relaxation and improve sleep quality, Dermalogica's Sound Sleep Cocoon contains motion activated essential oils including lavender, sandalwood and patchouli to soothe the senses and promote restful sleep.