By the time your 40s come around it's likely you've discovered what does and doesn't work for your skin.
And yet, with each decade comes a whole host of inside-out changes that will require skincare that works that little bit harder, and for you to make some tweaks, no matter how small, to ensure your skin remains at its healthy, glowing best.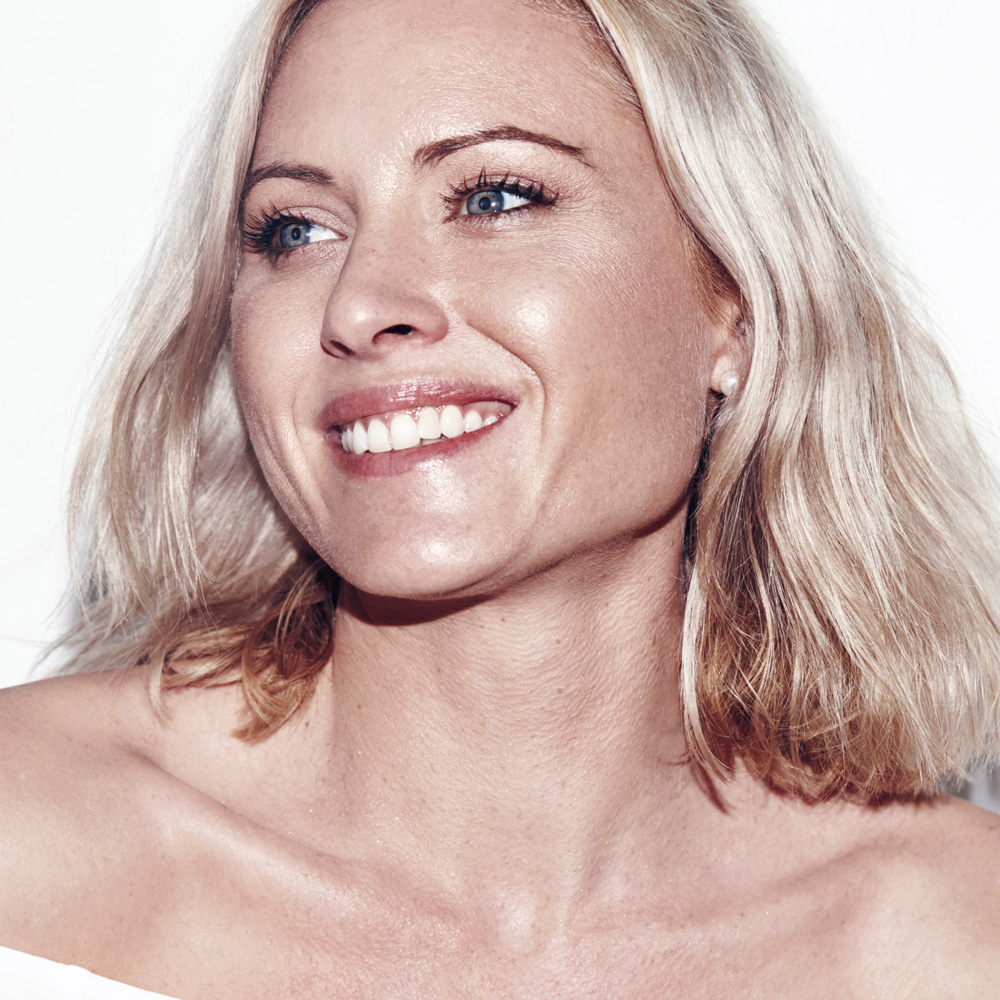 Hormones. They're the cause of many a skin woe during your forty-somethings.
As your oestrogen levels begin to decline, albeit slowly, you'll notice a gradual change in how your skin is functioning, or rather, no longer functioning.
Where skin was once buoyant, firm and springy, a decrease in collagen and elastin production forces things to . . erm. . droop and drop. And where skin was once smooth, taut and even-toned, there may now be visible wrinkles, enlarged pores, a sprinkling of age spots and a dryness that creates a rougher skin texture.
And whilst it may sound like skin doom-and-gloom, a targeted regime focussed on recovering brightness, lightning pigmentation and encouraging collagen production will do wonders for battling some of the biggest concerns.
As your lines and wrinkles deepen (and we're not talking those beautiful horizontal laughter lines that show how fiercely you live and how often you laugh, but rather the angry vertical lines that imprint at time of stress and worry) your skincare needs to strengthen. The potency of ingredients in your products need to be amped up.
This isn't about aggressive over-applicating, that can quickly lead to added inflammation and reactivity, it's about discovering what your skin really needs and ensuring the actives are at their most potent.
So up the ante with your antioxidants. Take a multi-pronged approach, and learn how to layer. Choosing lightweight, micro-mollecular formulas that boast a range of antioxidants such as resveratrol (found in the skin of red grapes and great at healing micro-wounds in the skin often caused by inflammation), Vitamins C and E (for brightening dullness, gently fading pigmentation and protecting from harmful rays) and retinol (for speedy cell turnover).
Then turn to a skin plumping serum or featherlight moisturiser packed with a high percentage of hyaluronic acid to quench the skin and replenish lost levels of hydration. Come night, look for time-release products that get to work whilst you sleep, and don't neglect your eyes and neck.
According to American dermatologist, Dr Colbert "cleansers with low concentrations of exfoliating alpha-hydroxy acids will help to renew your skin," whilst the use of the most gentle enzyme-based exfoliators (the tingly chemical kind, rather than those with grainy buffing beads), will help to lift away dead skin cells and smooth skin without further drying it out – to allow for fresh, youthful skin cells to shine through.
Created by the man himself, Cobert MD's Uplift Eye Serum is the perfect antidote for tired eyes. Used daily it works to combat dark circles effectively as well as smoothing away fine lines with a potent blend of ingredients including caffeine, seaweed and liquorice extract. Lightweight and quickly absorbed, it soothes away any inflammation, brightening, nourishing and hydrating the delicate this in the eye area.
If you're looking to get serious in the battle against those deepening expression lines, This Works' No Wrinkles Extreme Moisturiser is our pick for its hydrating and skin smoothing capabilities. Combining both hyaluronic acid and retinol together with moringa oil, it's a truly hard hitting, day-round hydrating cream that targets discolouration, wrinkles as well as dryness.
Team it with Anne Semonin's Oligoanne Serum for a dual-action approach to pro-ageing skin. Rich in antioxidants, it also boasts an intense nourishing formula which will effectively tackle dehydration and improve oxygenation to the skin – read brighter, smoother and more youthful looking skin overall.
For an instantly perfecting product, we can't rate Alpha-H's Liquid Gold Perfecting Daywear highly enough. The perfect balance of makeup and skincare, it blurs imperfections and enhances the skin whilst deeply infusing the dermis with brightening, smoothing and reparative ingredients that work through the day for long term benefits.