Once you reach your 50s, you'll be acutely aware of any lines and wrinkles that have already formed, or are in the process of. Whilst you'll likely be well-attuned to your skin type, it's time to use some 'skintuition' and amp up the potency of products in your arsenal to keep skin as healthy as possible.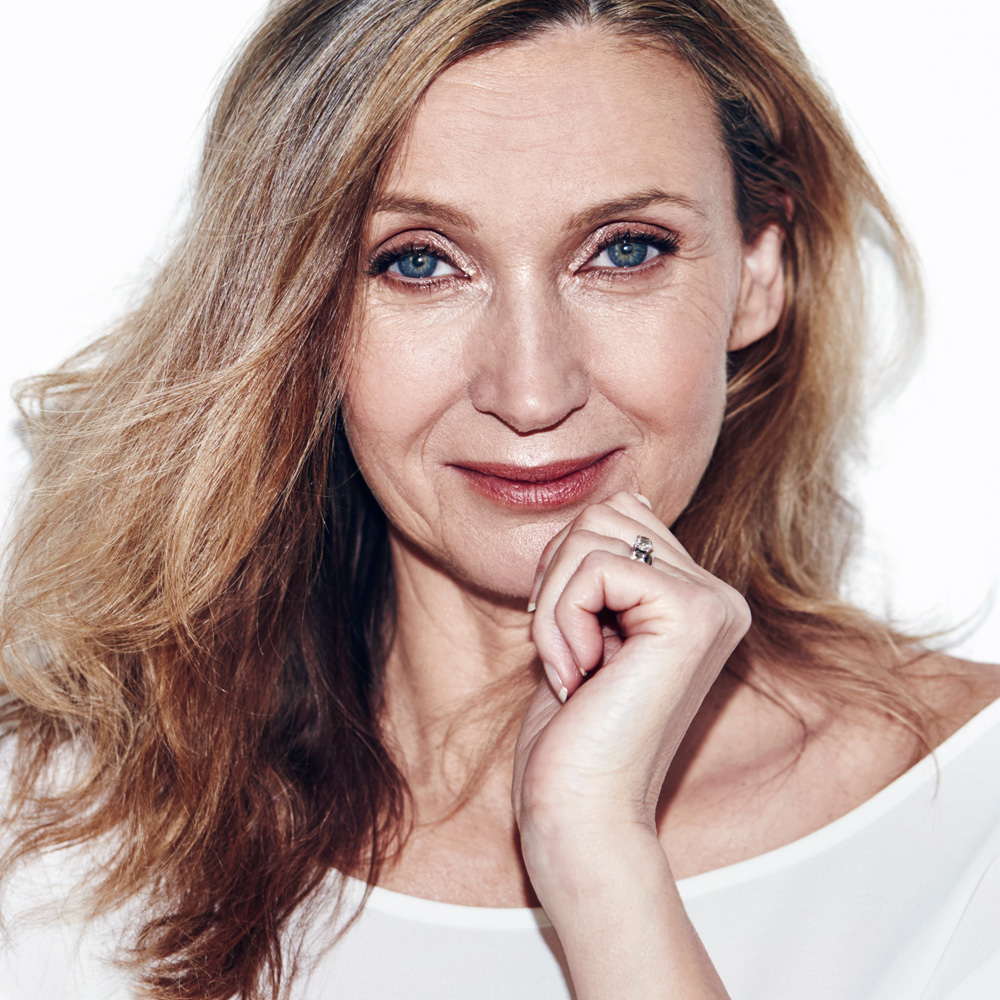 At this point in your skincare life, the ability for your skin to retain moisture is rapidly declining, due to a reduced barrier function. Meanwhile, hormonal changes continue to have an affect on how your skin behaves (or rather, misbehaves) causing a whole host of inflammatory side effects, such as redness, rosacea and skin reactivity. Pigmentation, the result of UV skin damage from the earliest stages of life, is also now likely to come to the fore, masking skin in a sprinkling of age spots or darkened patches.
"As you get older your natural skin barrier starts to break down, becoming weak, more susceptible to damage and sensitised," dermatologist Debbie Thomas explains. "The application of essential fatty acids, including ceramides, will help with this lipid repair, allowing the skin to protect itself better." This shows itself by way of redness and rosacea. "When skin is injured, the body creates extra blood vessels to deliver additional nutrition and oxygen to the damaged area for healing and repair." It's these additional vessels sitting close to the skin's surface which show up angry and red. To combat this, look to soothing, replenishing formulas instead of turning to harsh peels.
As gravity finally catches up with you and collagen production begins to degrade, you're likely to notice a loss of elasticity and pronouced sagging of the skin. Lines and wrinkles become deeper and more obvious, whilst the complexion can lose some of its natural brightness and radiance, starting to look dull and flat.
Serums and balms are the perfect choice for skin that is rapidly feeling and looking dehydrated and damage-prone. The silky, thick textures melt into skin, promoting absorption of product deep into the skin for maximum benefits. Look to those marketed as energising, retexturising and nourishing for a renewed vitality and increased vigour of the complexion.
By day, try Peter Thomas Roth's Laser Free Regenerator Moisturizing Cream which boasts a gel-cream texture that is readily soaked up by the dermis. With ingredients such as Red Poppy, Fire Tulip and Japanese Cherry, it works to improve skin tone for a brighter complexion, whilst also keeping the skins texture youthfully smooth and soft.
And for night, Alpha-H's Liquid Laser Super Anti Ageing Balm is formulated specifically to target exactly what your skin needs whilst going through hormonal fluctuations. Combining a concentrated 10% vitamin C with niacinamide it protects, cell-deep, whilst helping to replenish the skin's quickly degenerating lipid barrier.
Increasing your use of hyaluronic acid based products will guarantee regenerated skin and prevent additional mosture loss – which can be a leading cause of sagging and loss skin firmness in the skin as well as being vital at keeping skin plump, soft and supple.
The unique plant-based Epidermal Growth Factor that can only be found in BIOEFFECT's EGF Serum is something of a wonder substance. Promoting speediness of cell turnover, whilst at the same time actively thickening the skin's texture. So whilst cosseting balms are a vital part of a mature skincare routine, the effectiveness of such high potency products in super light and whipped up textures are not to be underestimated, when they're this skin-changing.
Meanwhile, for a quick-win skin update, Roloxin's Lift Revitalising Treatment work in just 10 minutes to plump out lines and wrinkles, smooth skin's surface and noticably tighten the complexion – you'll feel skin tingle and firm – making it the perfect failsafe bolt-on for special occasions, or days when you need to put your best face forward.