Any skincare issue that you noticed in your 50s is, sadly, going to continue to be a concern throughout your 60s and beyond.
But rather than worry about the extra wrinkles, now is the time to wear your wisdom with pride and focus instead on ensuring your skin glows with health and vitality.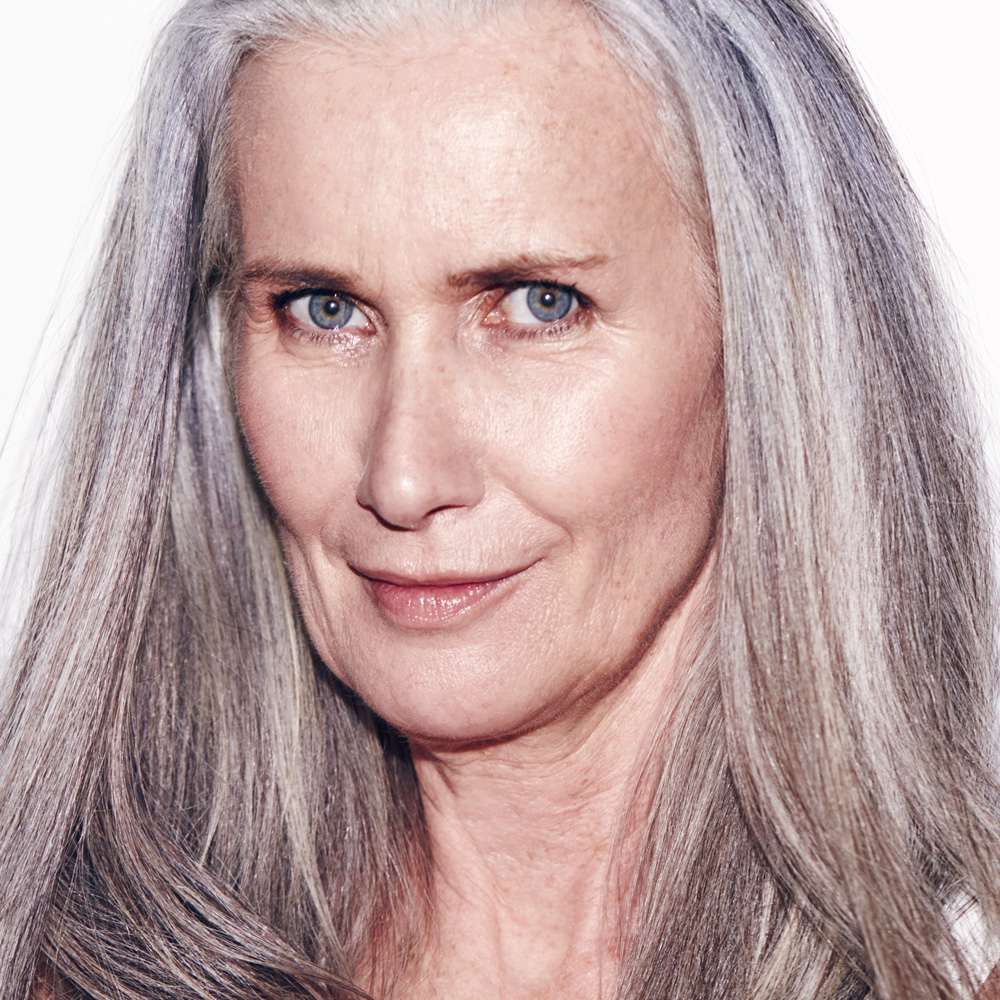 "Now is the time to invest in rich, luxurious creams packed full of retinoids, hyaluronic acids and peptides" explains American dermatologist Dr Colbert.
Look for potent, yet gentle retinoids, that will stimulate collagen production and the turnover of skin cells (which will now be at an all time low) and antioxidants that are infucsed in rich oils, such as borage seed oil, to deeply nourish skin and give it back some glow. Radical Skincare's Anti Aging Restorative Moisturiser is both luxurious and impactful. Combining a moisture boosting blend of jojoba, vitamin e and aloe the additions of hylasome for supplety and synovea for lighting and brightening any pigmentation patches gives it true potency.
Rich creams, thick, silken and balmy, will help to bolster a flagging lipid barrier function, and ensure that your skin maintains strength, high levels of moisture and is continually protected.
If locking in moisture with balmy textured creams isn't quite cutting it, look to hyaluronic acids that sit within gel and serum formulations such as Payot's Techni Liss Booster to apply after your antioxidant serums but before your thick creams. These will drench skin in lightweight but super deep-acting moisture that works to plump up cells and give good glow.
Signigicant volume loss is hard to counteract at this age, particularly on a permanent basis without turning to cosmetic procedures or treatments. However lifting and firming serums, such as Argentum's La Potion Infinie can have a marked impact on the tautness of skin. Harnessing a pure form of Silver Hydrosal and a patented DNA HP, when applied morning and night it works hard to restore skin's plumpness and tone. Whilst Fillerina's Dermo Cosmetic Filler Treatments transform the appearance of visible wrinkles by plumping up the skin with a hyaluronic acid-full gel that penetrates deep into both the upper and lower dermis to smooth out creases and infuse with vitamin e, meadowfoam seed oil and nourishing shea butter.