Tinted moisturisers are the ultimate skincare meets makeup beauty product. Afterall, what's better than the benefits of skincare, the lightweight coverage of makeup, with the ease of a streamlined routine? A tinted moisturiser is the number one product for achieving that no-makeup-makeup look (hello skinminimalism) and will leave you skin looking and feeling its very best. What's even better is that most tinted moisturisers offer UV protection of up to SPF50, meaning your routine is about to get a whole lot more efficient. If you prefer you tinted moisturisers sans SPF, we have plenty of recommendations here, or if you prefer your SPF without tint, we have lots to choose from here.
ULTRASUN FACE TINTED SPF30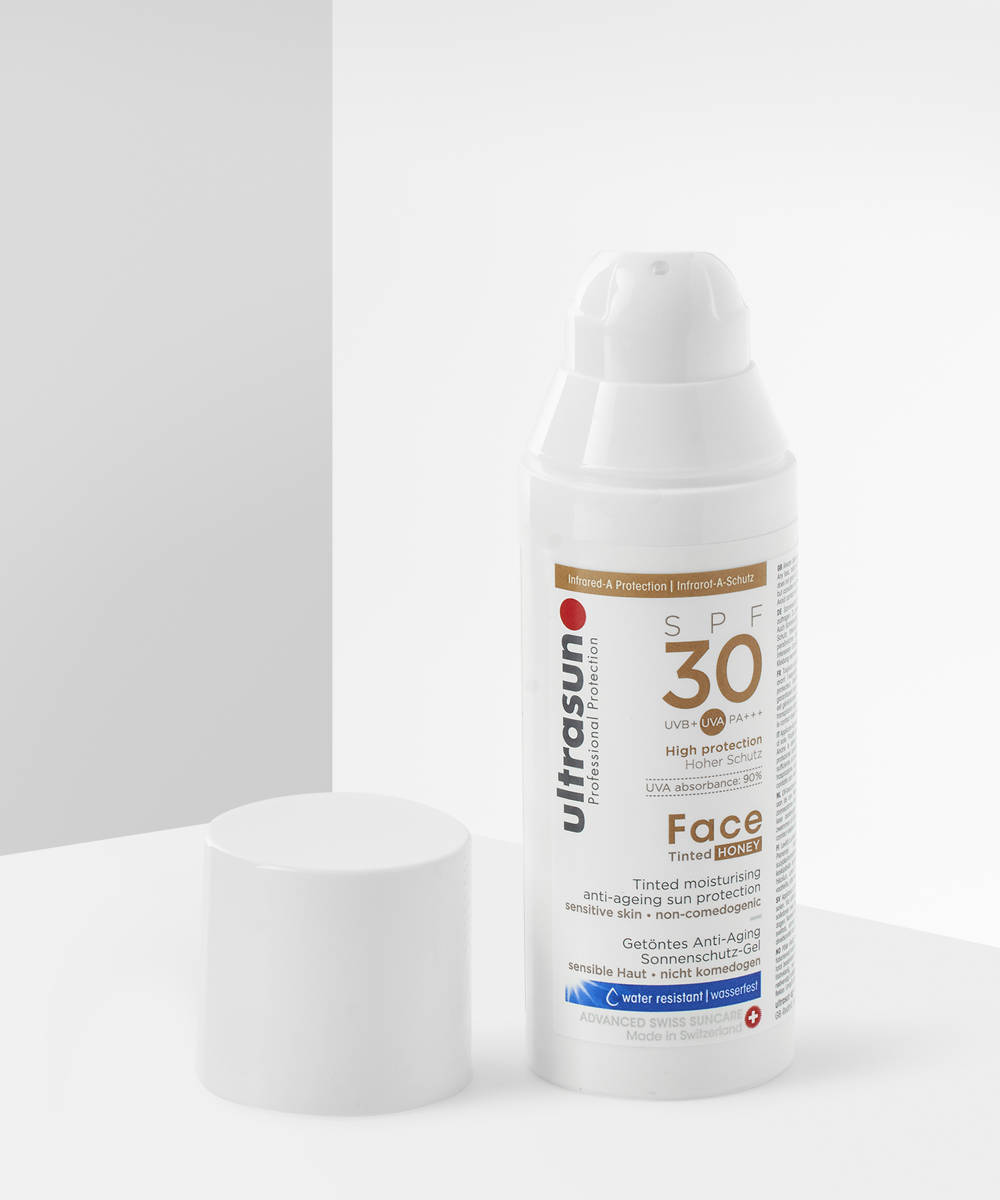 If you're looking for major sun protection, Ultrasun are the go-to brand. Recommended by dermatologists for their use of trusted ingredients, the brand is a great addition to any skincare routine, at home or on holiday. The Face Tinted SPF30 has been designed to give the skin the same light coverage as a CC cream and act as a primer to grip for makeup. The formula uses triple action, heavy duty protection against UVA, UBB, blue light, and infrared-A rays. What makes this an even greater choice isn't what it does have, but what it doesn't. Oil-free, emulsifier-free, and perfume-free making it ideal for sensitive skin.
CLINIQUE MOISTURE SURGE SHEERTINT HYDRATOR SPF25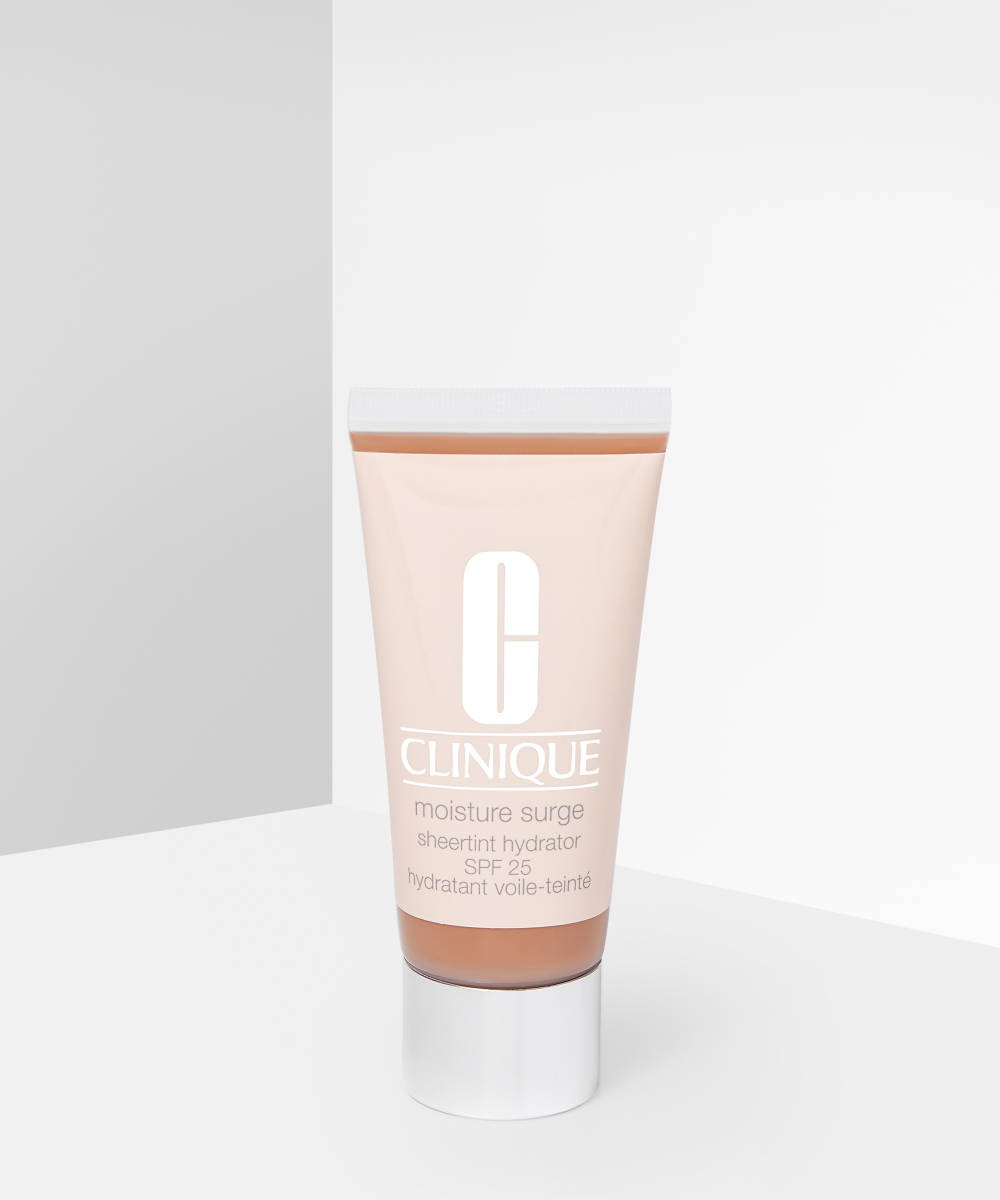 We're serving another super hard-working tinted moisturiser with SPF in the form of Clinique's Moisture Surge Sheertint Hydrator SPF25. Part of Clinique's iconic Moisture Surge collection, the tinted formula uses hyaluronic acid and activated aloe water to provide up to 12 hours of hydration, plus SPF25 for sun protection. The oil-free formula also features Clinique's own Mimetic-shade™ technology to help each sheer, perfecting shade blend seamlessly with a range of skin tones to even out the skin tone and deliver a smooth, airbrushed finish.
DERMALOGICA SHEER TINT SPF20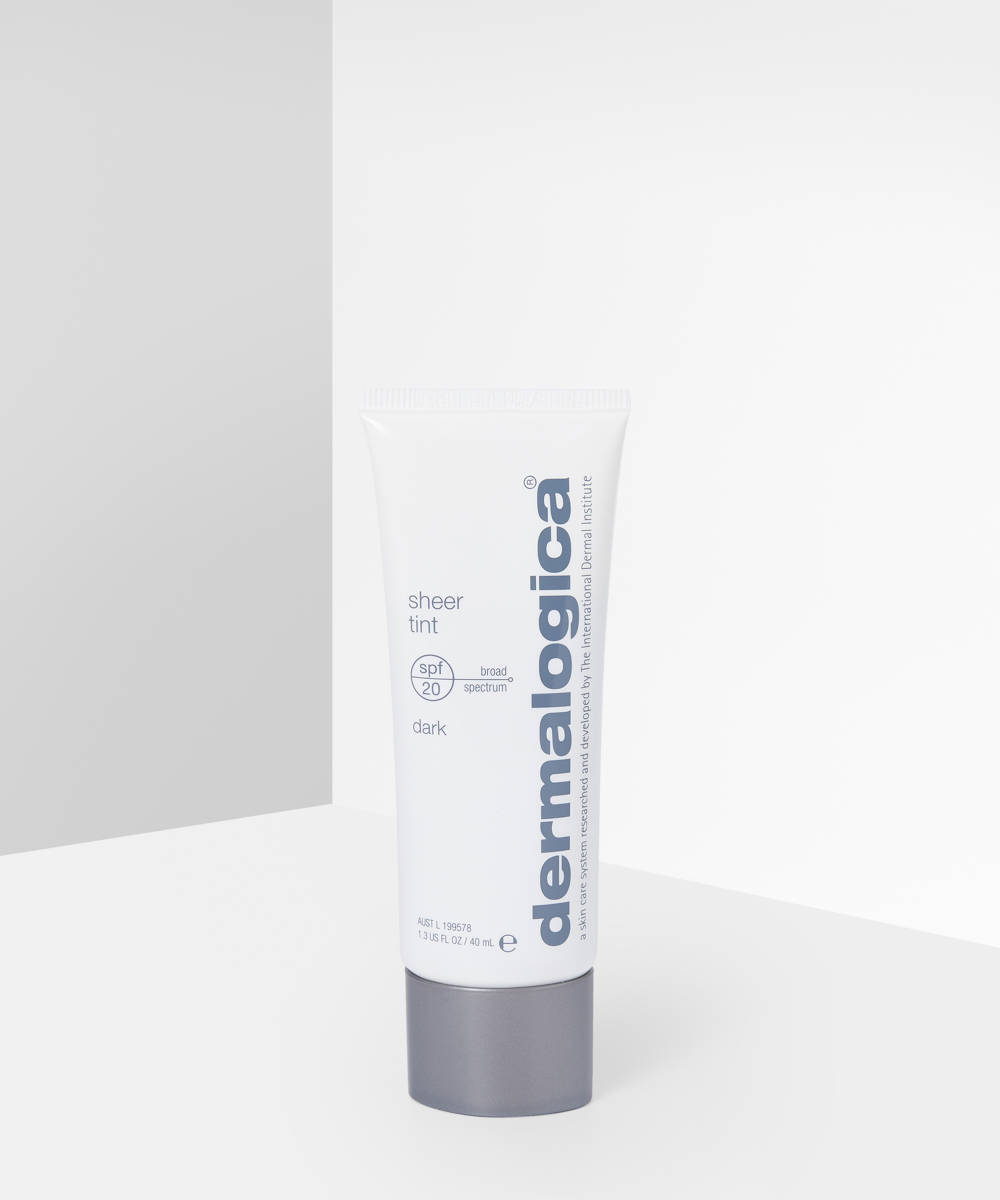 For an illuminated finish, Dermalogica's Sheer Tint SPF20 is the way to go. The tinted moisturiser uses light diffusing iron oxides to create a translucent colour to instantly boost radiance, while hydrolysed pearl amino acids, hydrating hyaluronic acid and antioxidant walnut seed extracts help to improve skin texture, balance skin tone, and reduce the appearance of fine dehydration lines. Pretty hard-working, eh? Well, it doesn't stop there. As promised, this formula also includes broad spectrum SPF20 to protect against sun damage.
ORIGINS GINZING™ SPF 40 ENERGY-BOOSTING TINTED MOISTURIZER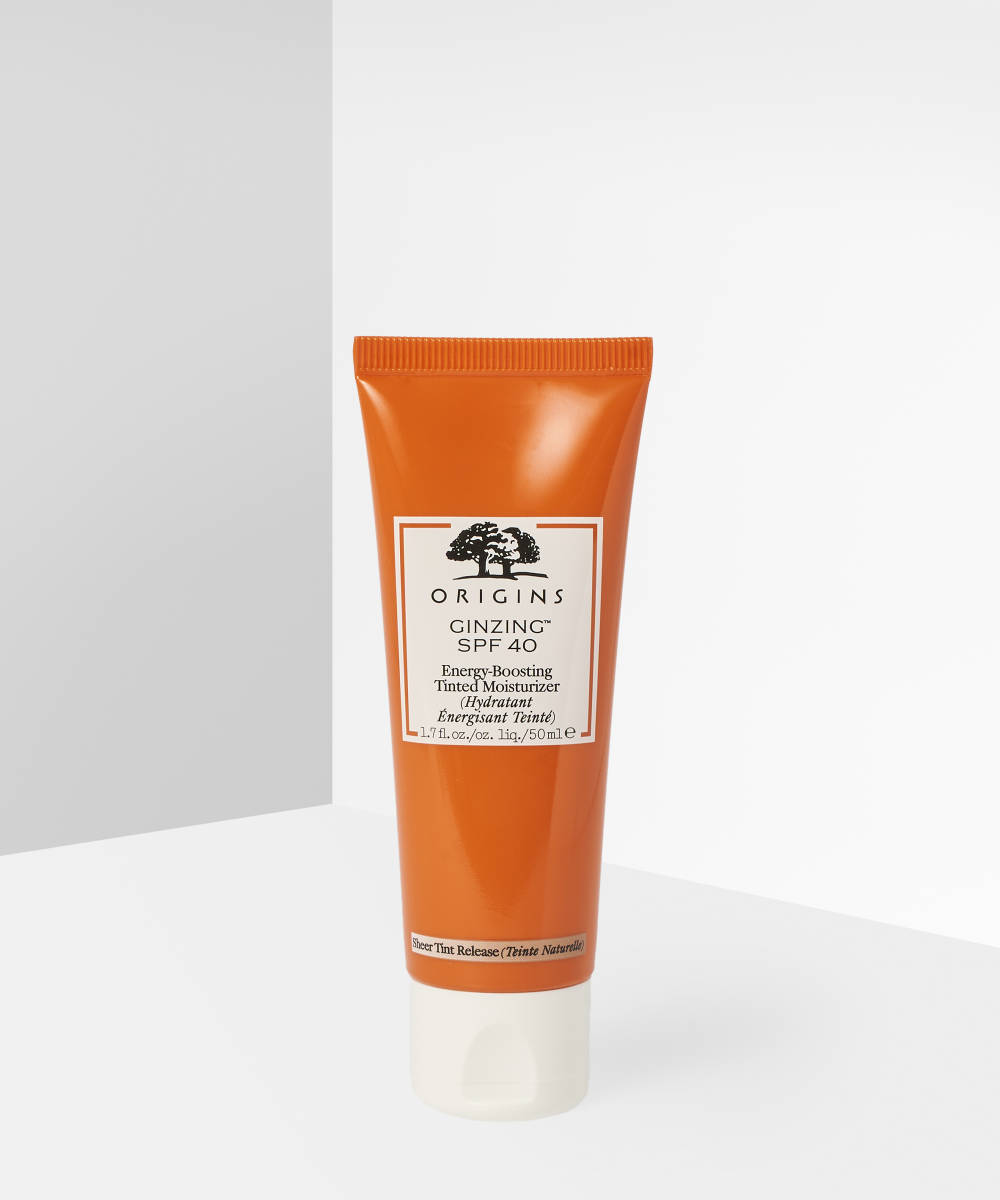 If your skin feels just as sleepy as your eyes first thing in the morning, the Origins GINZING™ SPF 40 Energy-Boosting Tinted Moisturizer is the caffeine boost you both need. The multi-tasking skin tint has been enriched with coffee beans to boost tired skin and papanax ginseng to help to increase energy flow to leave the skin feeling fresh and awake. Formulated with SPF40 protection, the universal formula effortlessly smooths the appearance of imperfections for a great skin day.
ULTRASUN FACE TINTED ANTI-PIGMENTATION SPF50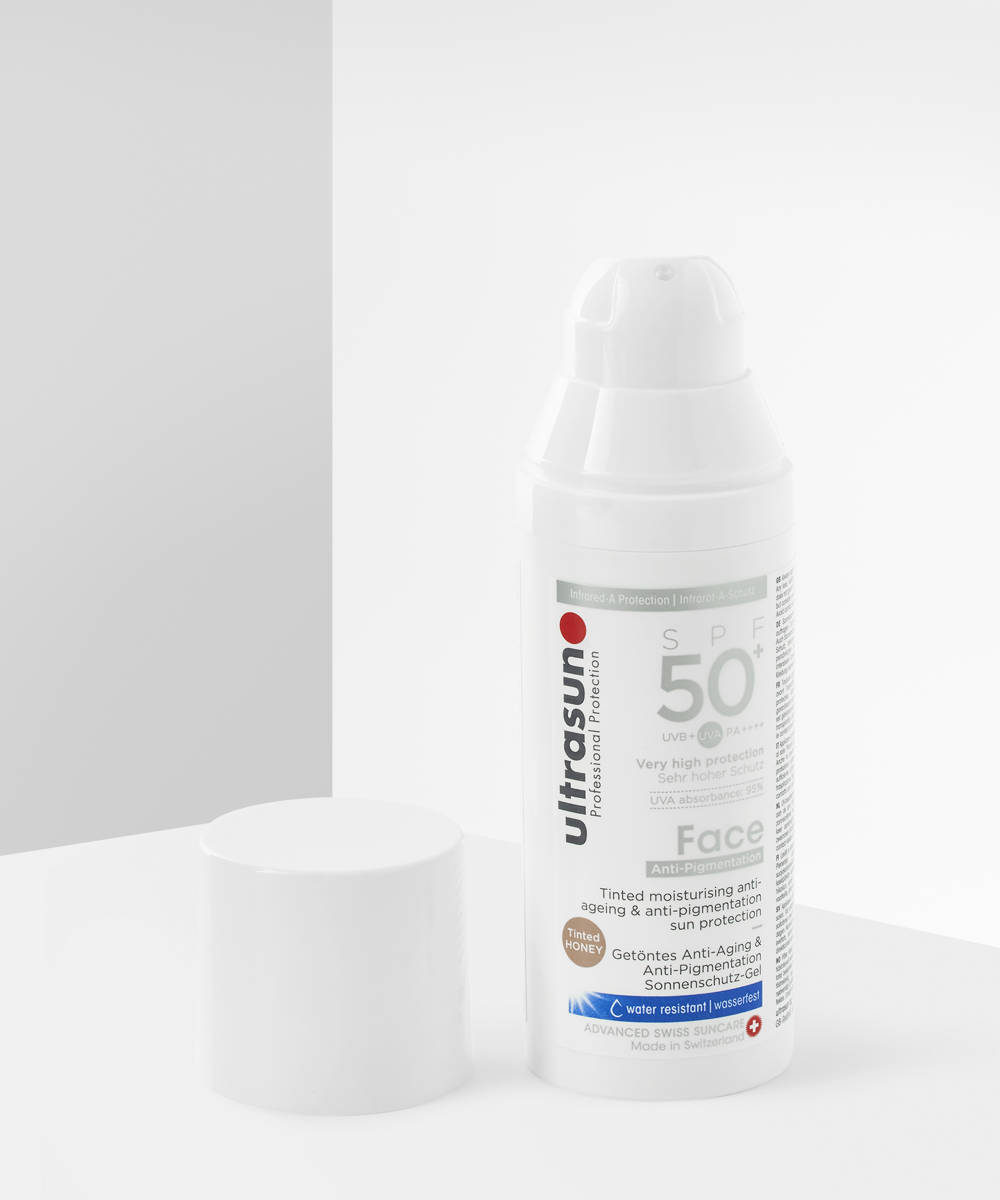 Another mention of Ultrasun, but this time with a focus on pigmentation. The Face Tinted Anti-Pigmentation SPF50 works to target the appearance of pigmentation to reduce intensity while suing SPF50 to shield the skin from the environmental aggressors that cause it. The lightweight formula has been created without emulsifiers, perfumes, and preservatives, and adds that all important natural glowing tint without irritating sensitive skin.
CLINIQUE REDNESS SOLUTIONS DAILY PROTECTIVE BASE SPF 15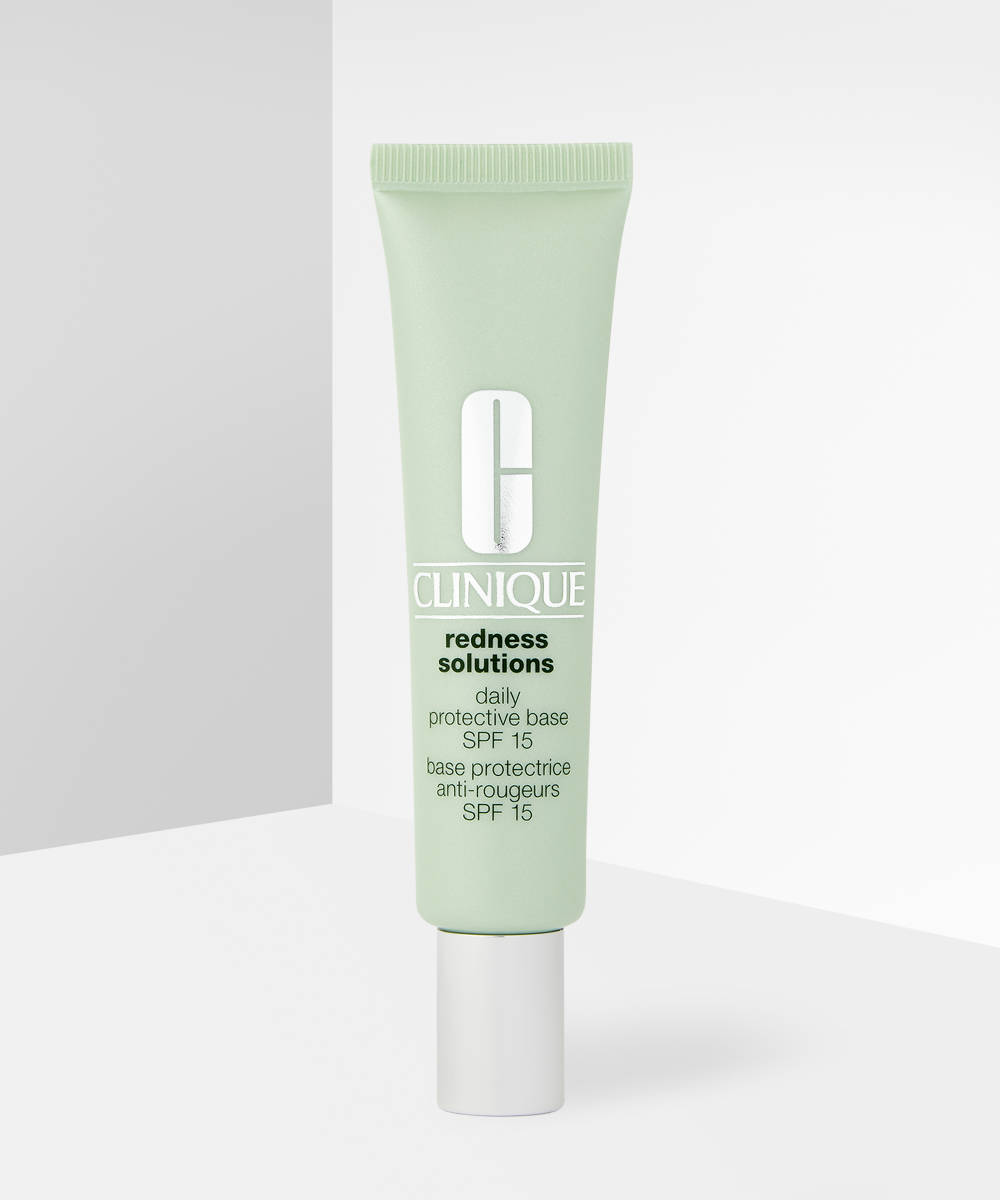 For sun protection, moisturisation, a priming glow, and redness targeting, you need Clinique's Redness Solutions Daily Protective Base SPF 15. Designed to work as a makeup primer, the formula helps to grip hold of foundation and concealer, while creating a base worthy of being mistaken for foundation. The sheer green tint works to counteract redness while comforting skin aggravated by the causes, all while shielding sensitive skin from the irritating effects of the sun. The formula is also fragrance free, oil free, non-comedogenic, (won't clog pores), and allergy tested, making this a dream formulation for sensitive skin owners.
NUDESTIX NUDESCREEN DAILY MINERAL VEIL SPF30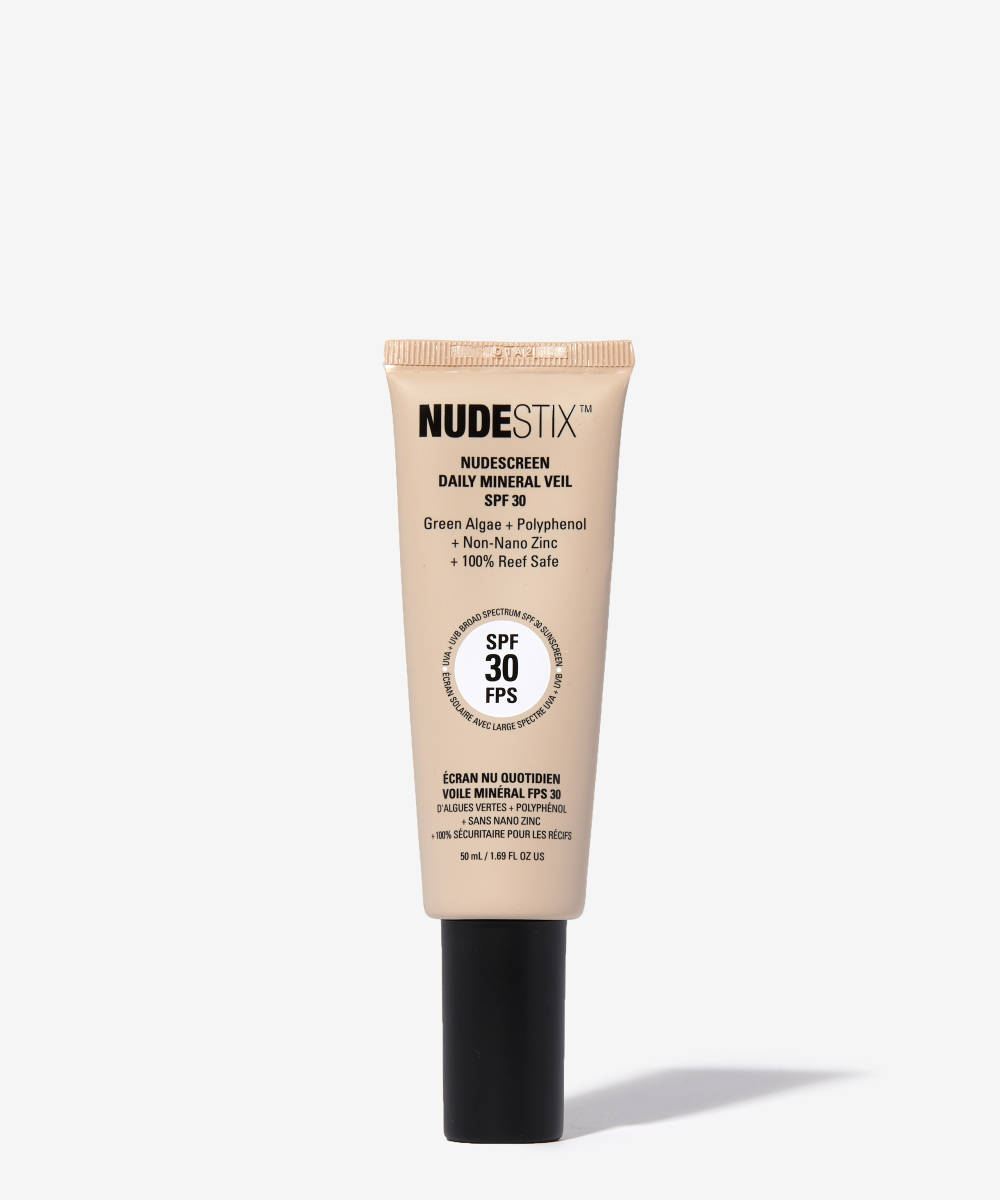 Maybe you prefer to use your skin tint as a base rather than wear it alone? In that case, Nudestix Nudescreen Daily Mineral Veil SPF30 is the route you should be taking. The hydrating, oil-free lotion is designed to be used as a daily hydrating moisturiser and helps to keep makeup firmly in place as a primer. Formulated with extracts of green algae, passionflower, and purple tea to protect against environmental aggressors, plus SPF30 for sun and blue light protection. And of course, a soft sheer tint to help your whole look glow.