'What products are good for my skin?' is a question we know you will have asked yourself too many times to count on one hand.
Finding the right formulations for your skin type can be a tricky one, full of pointless recommendations from your friends with dry skin who swear by one thing and a long process of elimination.
But we're here to make it easy for you combination skin lot, and the magical step of your skincare routine known as the toner. Helping to balance the skin's pH levels, remove any traces of oil, and add a burst of hydration, a toner is a big win for combination skin.
Quick intermission: if you've got this far and are wondering, what is my skin type (????!) then read this article to help you out.
When it comes to choosing a toner (or any step in your skincare routine for that matter), we recommend avoiding formulas that contain harsh or aggravating ingredients and instead look for formulas that will soothe, calm, and balance your combination skin.
With combination skin, you might notice your skin feels tight (or in some cases still oily) after cleansing. That's where toner comes in – it helps to balance skin's pH levels, wick away any traces of oil, and add hydration.
So, let's dive straight into this round up of the best toners for combination skin.
BY BEAUTY BAY 5% Glycolic Acid + 1% PHA Toner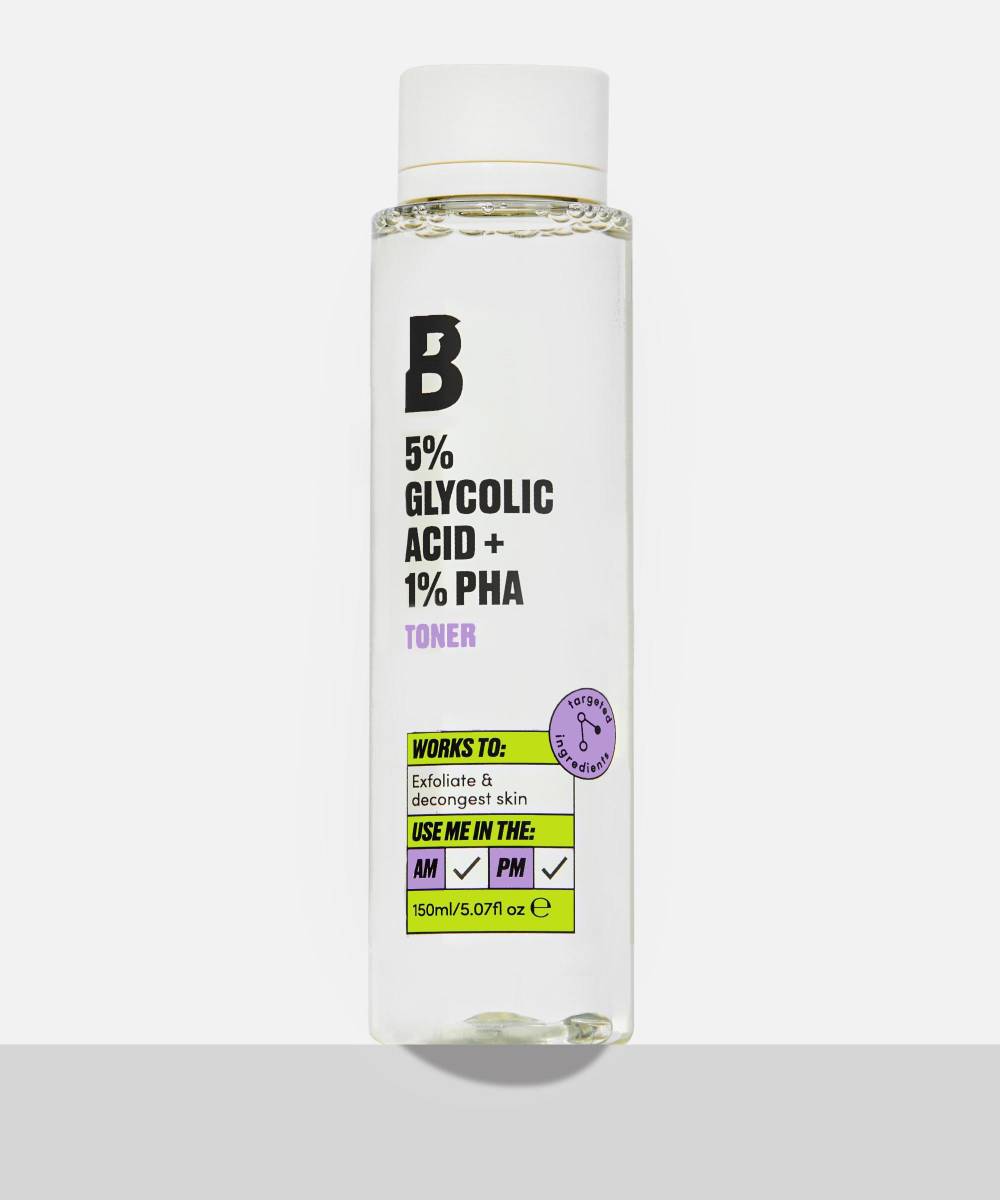 Change your combo skin for the better with the By BEAUTY BAY Acid Trip 5% Glycolic Acid Toner with AHA and PHA. Created with multiple forms of acid-based exfoliants, this toner works to target different layers of the skin to clear pores and accelerate cellular turnover. AHAs (glycolic acid) work to chemically exfoliate the skin to refine, help brighten and improve uneven and dull skin tone and PHAs (gluconolactone) deliver gentle exfoliation to promote softer and smoother skin.
MARIO BADESCU GLYCOLIC ACID TONER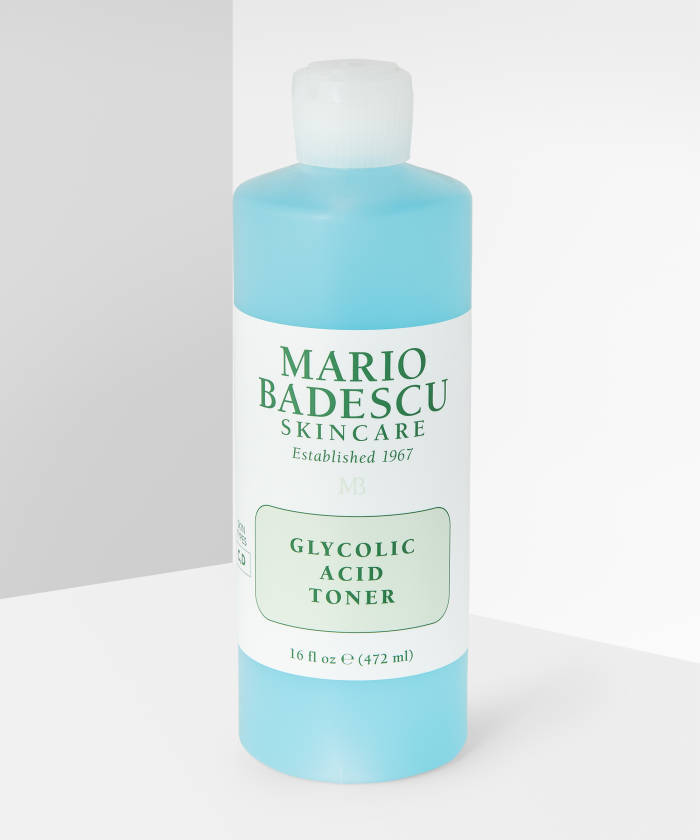 Specially formulated with 2% Glycolic Acid, Grapefruit Extract and Aloe Gel, the Mario Badescu Glycolic Acid Toner needs to be on your radar. It gently exfoliates, refreshes and stimulates dry and congested complexions, whilst diminishing build-up which causes the skin to look tired and dull.
PETER THOMAS ROTH WATER DRENCH® HYALURONIC CLOUD HYDRATING TONER MIST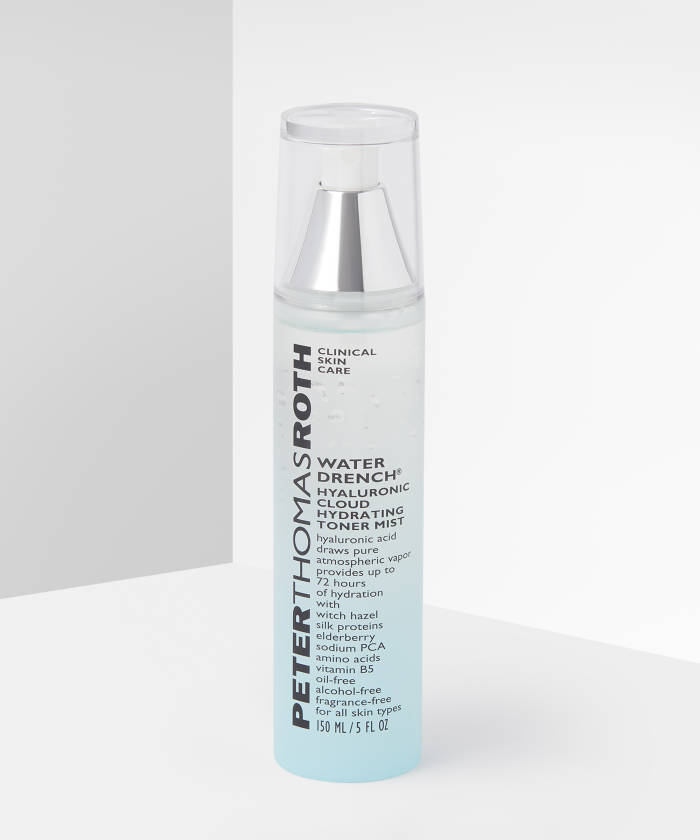 Radiant skin starts with the Peter Thomas Roth Water Drench Hyaluronic Cloud Hydrating Toner Mist. This lightweight, refreshing mist spritzes onto the skin to provide moisture that's as light as air. Enriched with hyaluronic acid, a hydration hero ingredient that draws moisture into the skin and stops it from escaping, this mist provides long-lasting moisture and nourishment.
GLOW HUB CALM & SOOTHE TONER ESSENCE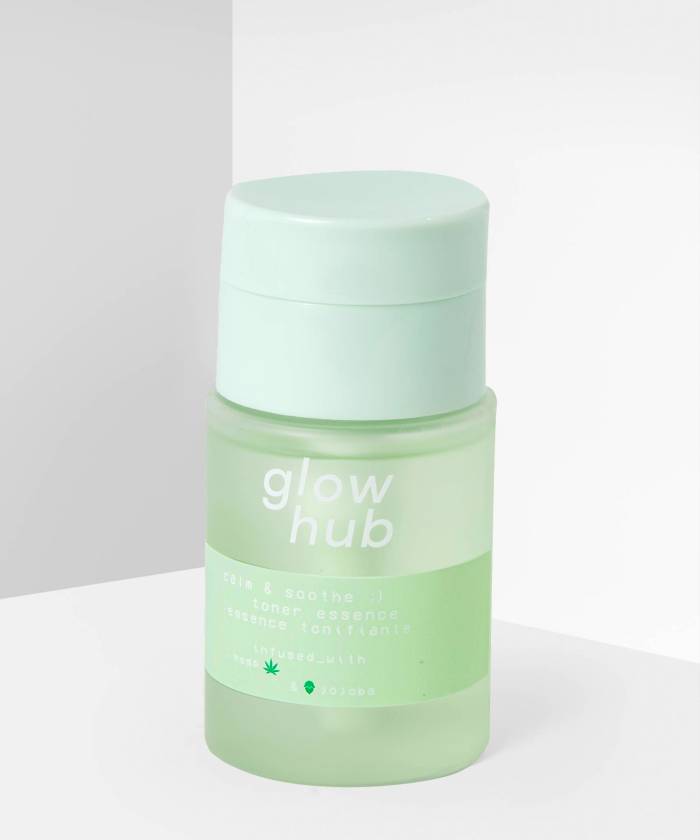 Stressed out combination skin? Try using Glow Hub's Calm & Soothe Toner Essence to comfort, hydrate, and soothe skin that needs a chill. The gentle toner is made with a calming blend of balancing jojoba extract and omega rich hemp seed oil, plus willow bark to tackle excess oil and aloe vera to soften.
ORIGINS DR. ANDREW WEILS FOR ORIGINS™ MEGA-MUSHROOM SKIN RELIEF SOOTHING TREATMENT LOTION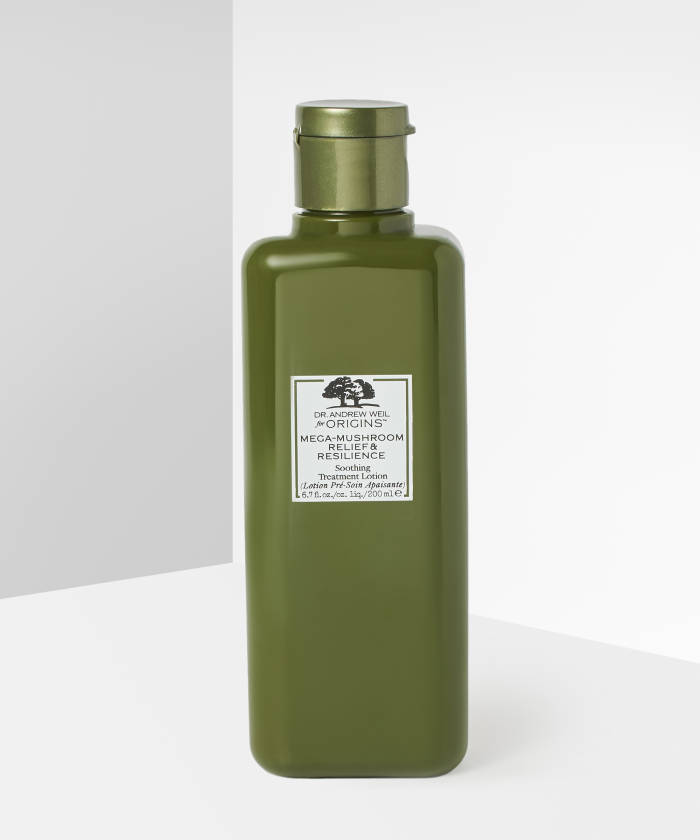 E.L.F. COSMETICS SUPERTONE TONER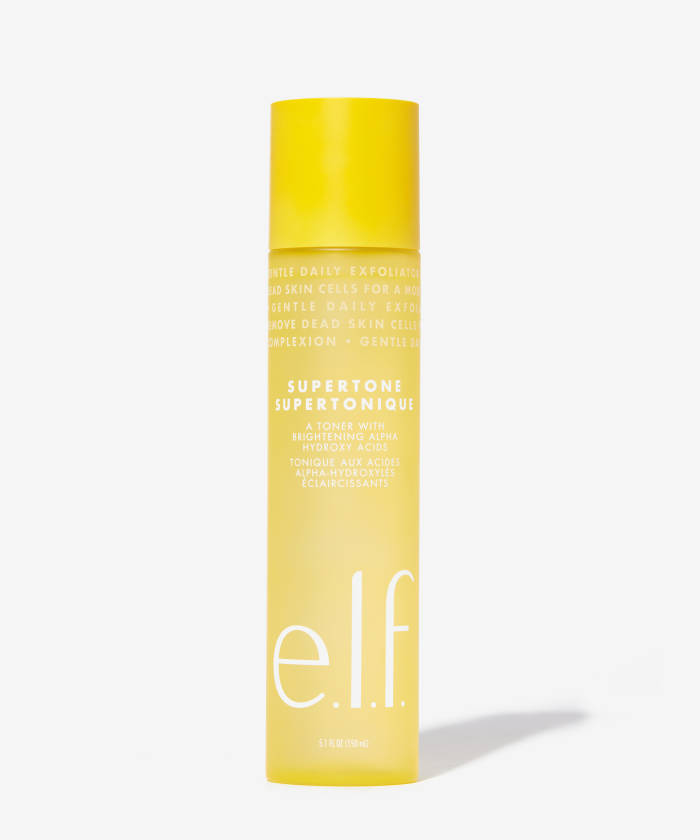 Dull, lacklustre skin? You need e.l.f. Cosmetics' SuperTone Toner. The daily facial toner works to gently remove dead skin cells for a brighter complexion. Powered by chemical exfoliants, including glycolic acid to tone, balance, and clear skin, witch hazel to help refresh and soothe, aloe to help soothe and revitalize, and castor oil to help soothe the skin, this toner is a big win.
YES TO CUCUMBERS CALMING TONER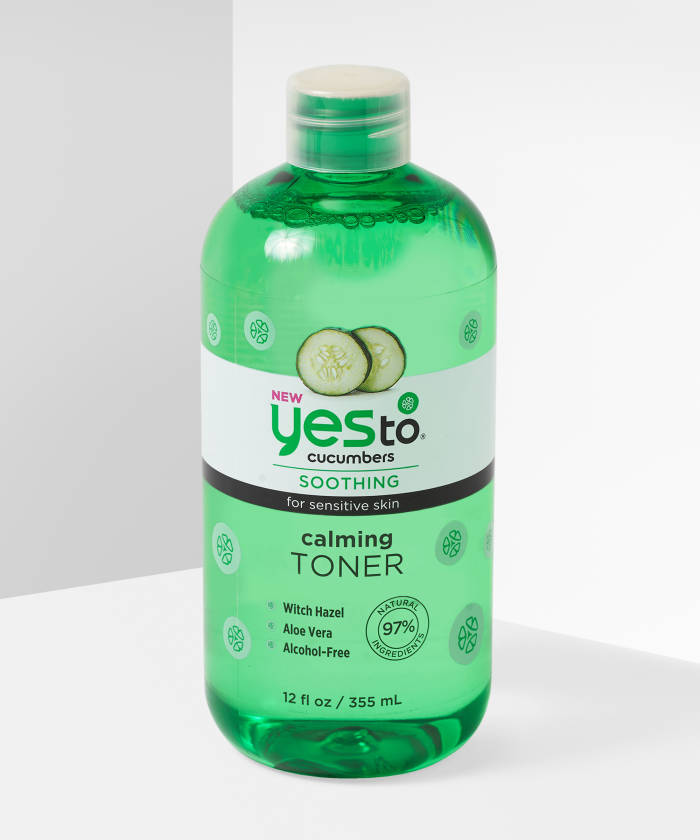 Packed with calming ingredients, Yes To's Cucumbers Calming Toner works to gently cleanse, while removing oil, dirt, and makeup without stripping the skin. The refreshing toner features cucumber extract to naturally cool and refresh the skin, aloe vera to soothe, hydrate, and nourish, and witch hazel to balance and reduce the appearance of redness.
Freck Cactus Water Cleansing Lactic Acid Toner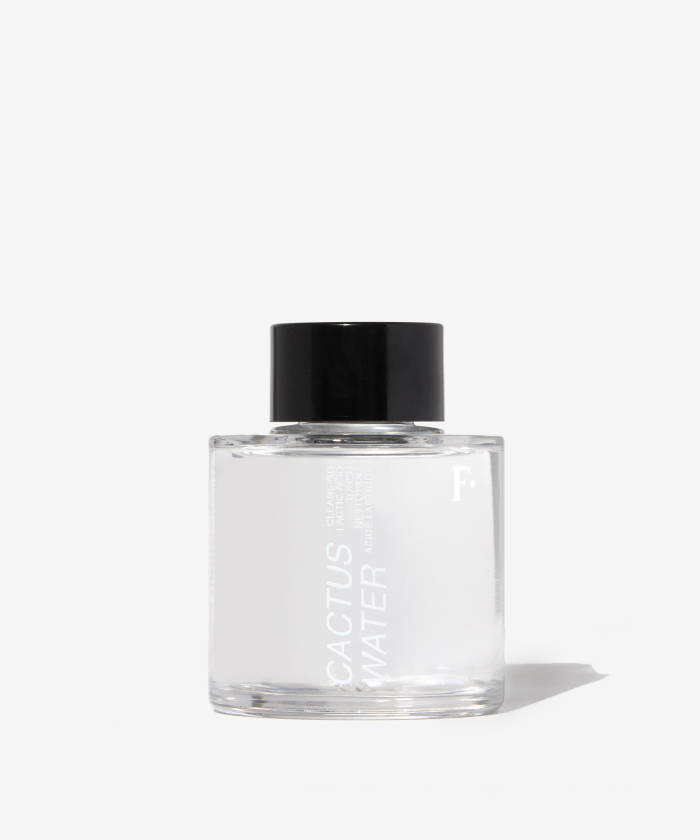 Developed to balance and promote evenness in combination skin, the Cactus Water Cleansing Lactic Acid Toner from Freck is perfect for all skin types. This nourishing formula gently removes dead skin, protects against external aggressors and maintains a smooth, healthy-looking complexion. It's not a want, it's a need.