Split ends are the key players in a bad hair day, week, month, maybe even year. Even if you're a regular attendee to the three-monthly trim, you will not escape split ends and all the perils they bring. But let's get to the grips with the causes before you pick your cure. Split ends happen when the hair becomes to dry and brittle. Factors such as weather conditions (hot central heated houses and cold winter temps), heat styling without heat protection, and chemicals in hair products.
To cut a long story short, split ends are pretty much evitable, BUT there are blessed treatments out there that can help to minimise the havoc. Keep reading to find out eight of our favourites…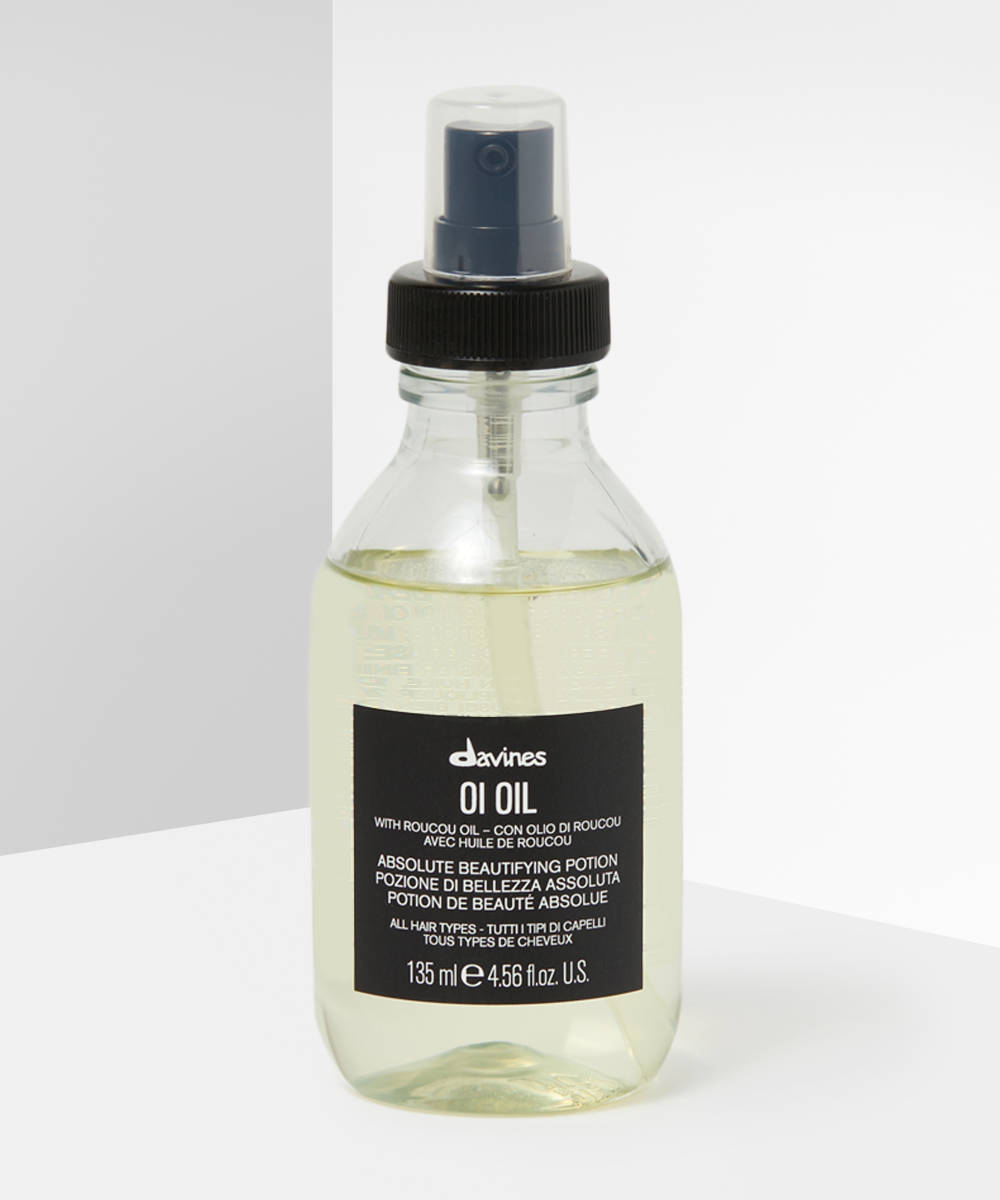 One way to prevent dry and brittle hair is to introduce an oil into your haircare routine, and we couldn't recommend Davines Oi Oil more. The multi functioning oil works to soften the hair to prevent split ends, all while detangling, fighting frizz, and adding shine. The rich oil features an oil extracted from the Amazon-native roucou plant, which helps to restructure the hair to promote growth without weighing it down.
SHEA MOISTURE MANUKA HONEY & YOGURT HYDRATE + REPAIR PROTEIN POWER TREATMENT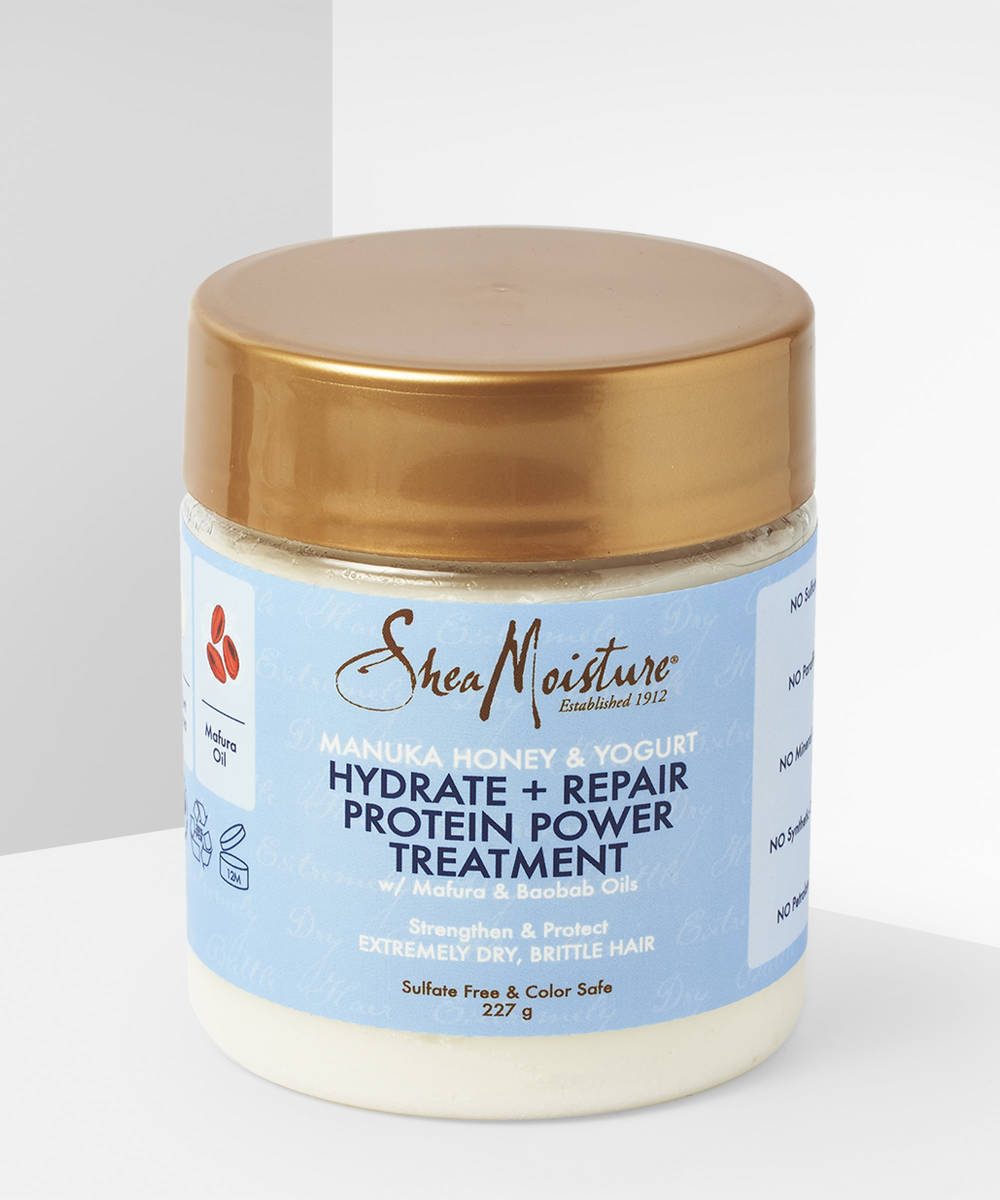 Shea Moisture's Manuka Honey & Yogurt Hydrate + Repair Protein Power Treatment has been designed specifically for dry, brittle hair, meaning it's a dream-come-true treatment for split ends. The deeply conditioning formula is enriched with yoghurt protein to strengthen and repair the hair, organic shea butter and manuka honey to deeply nourish, and mafura and baobab oils to hydrate. Plus, it smells like all your holiday nostalgia in a bottle.
BEAUTY WORKS 10-IN-1 MIRACLE SPRAY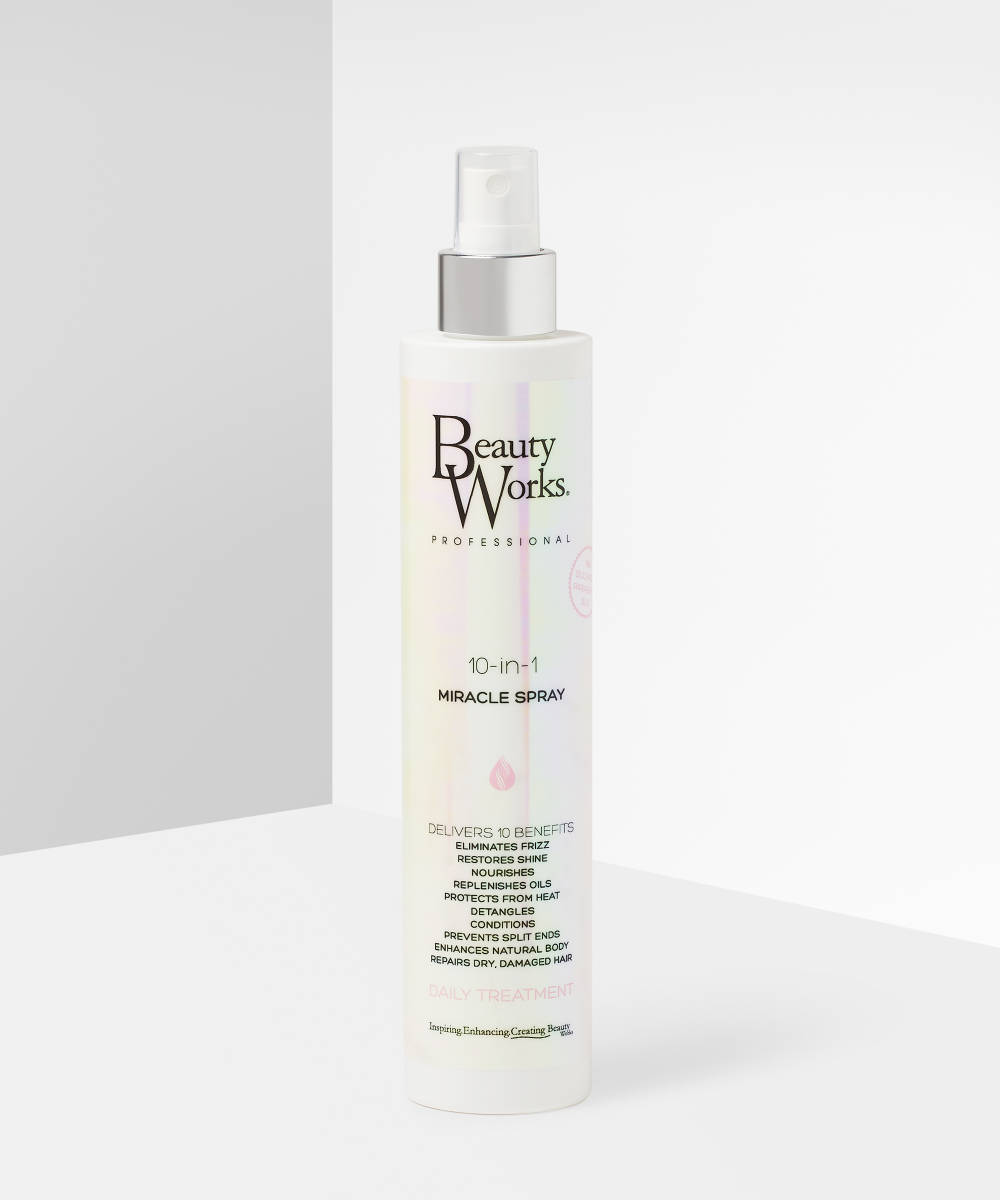 Look we get it. With haircare, skincare, body care, makeup, nails, and a day-to-day life to uphold, using several different products to keep yourself on track is a task. We get it, we know it, we live it. That's why Beauty Works' 10-In-1 Miracle Spray has made this list. The multi-tasking treatment doesn't only have all the goods to prevent split ends, it also has all the goods to eliminate frizz, restore shine, protect from heat, detangle, condition, repair dry, damaged hair, and enhance the hair's natural body. That is one hard-working treatment.
REVOLUTION HAIRCARE PLEX 3 BOND RESTORE TREATMENT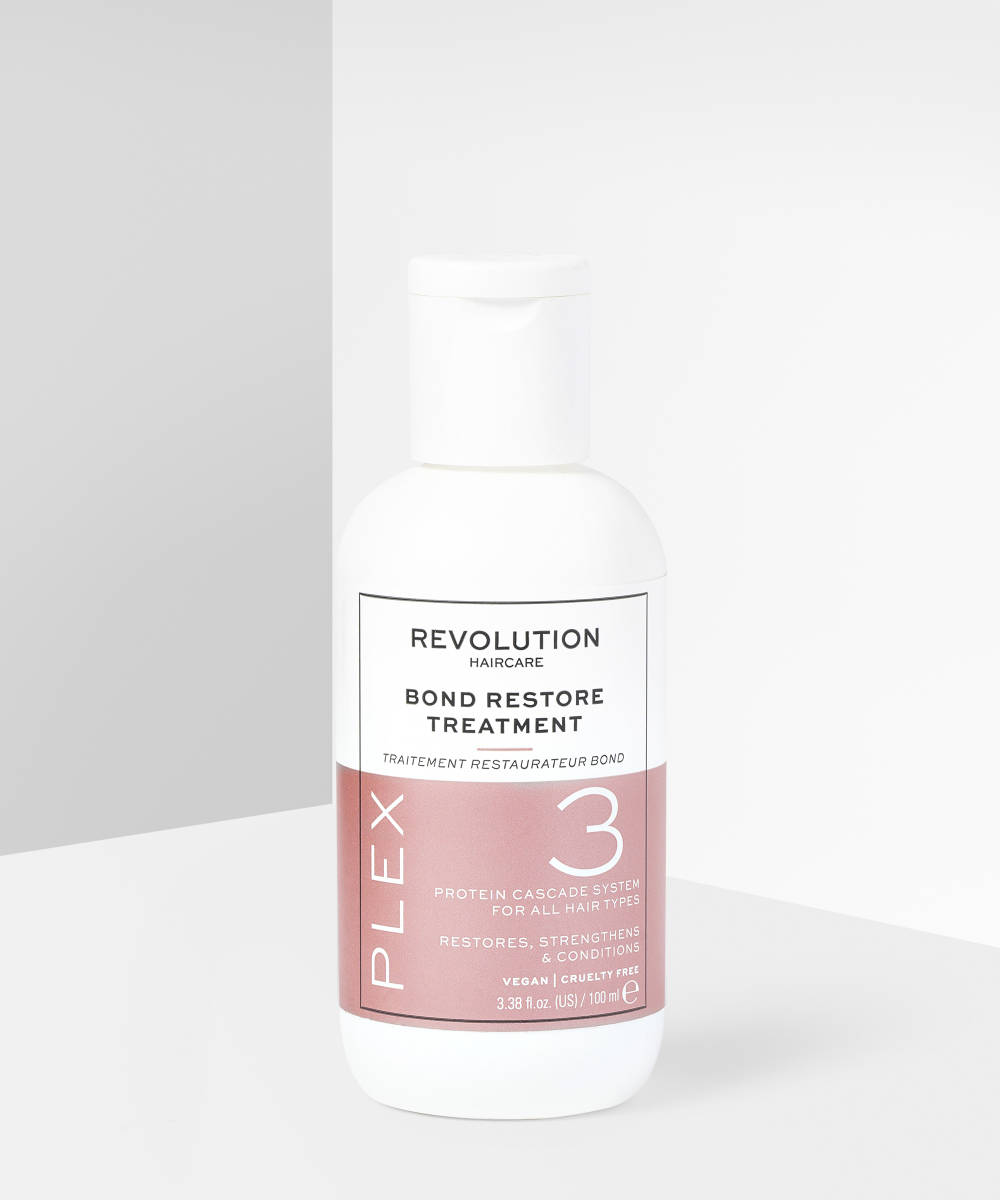 If you're the type of person who clears your entire Sunday for a full head to toe MOT, Revolution Haircare Plex 3 Bond Restore Treatment will slot perfectly into your routine. The pre-treatment is applied to the hair before shampoo and conditioner to help to restore and strengthen the hair from the inside out using a triple molecular weight protein cascade system. In layman's terms, the treatment is here to banish the dryness and damage that leads to split ends thanks to a really clever formula.
BLEACH LONDON HAIR ELIXIR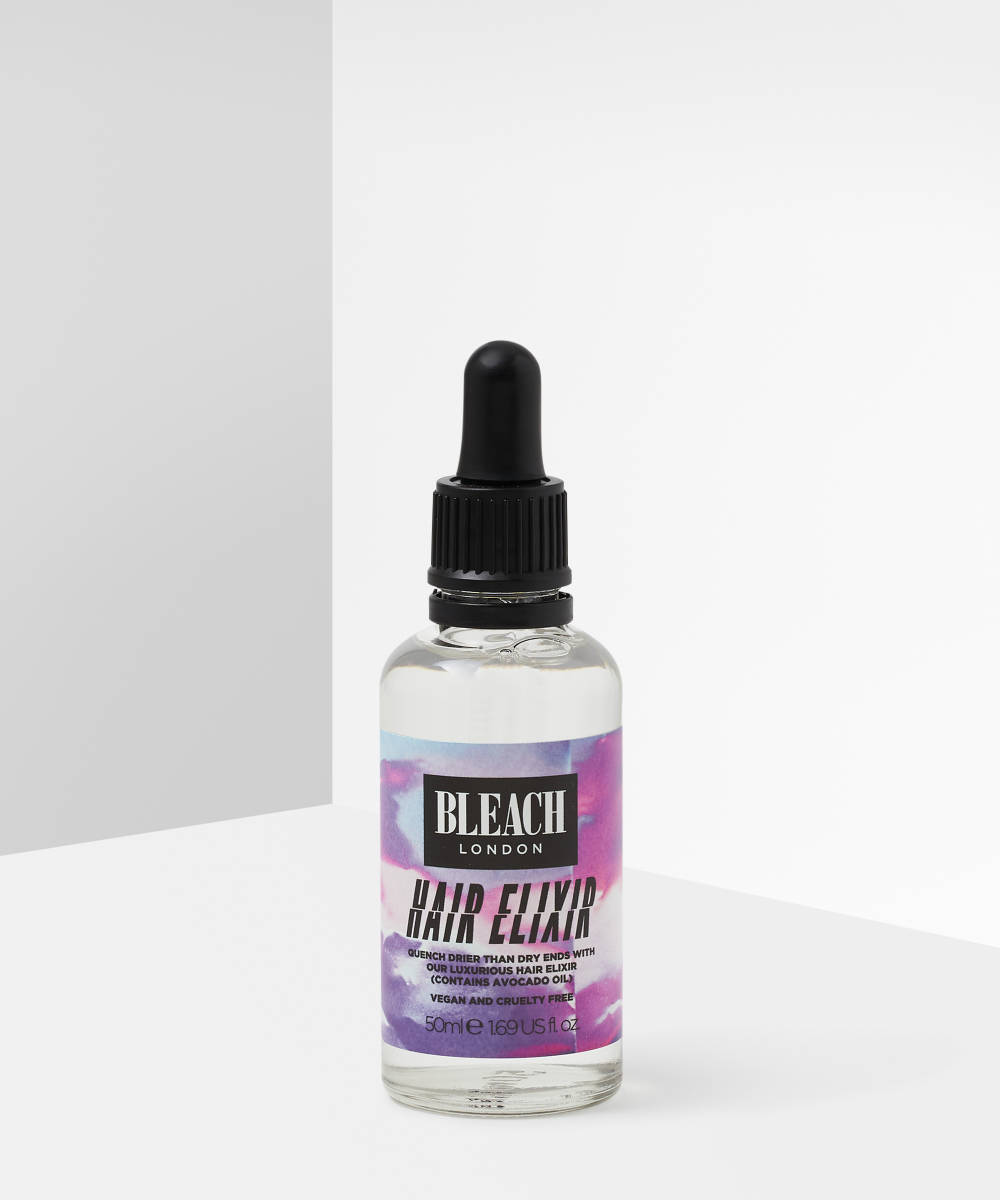 When it's called an elixir, you know it's only got good things going for it, and that rule definitely applies to Bleach London's Hair Elixir. Bleach London are the hair-colouring brand founded by a hairstyling, and it's safe to say they know a few things about managing damaged hair. This avocado based serum works by hydrating the hair to keep dryness, brittle strands at bay, and thus prevent split ends. The light formula quenches all those thirsty ends, absorbing instantly for a silky finish.
SUN BUM REVITALIZING 3 IN 1 LEAVE IN CONDITIONER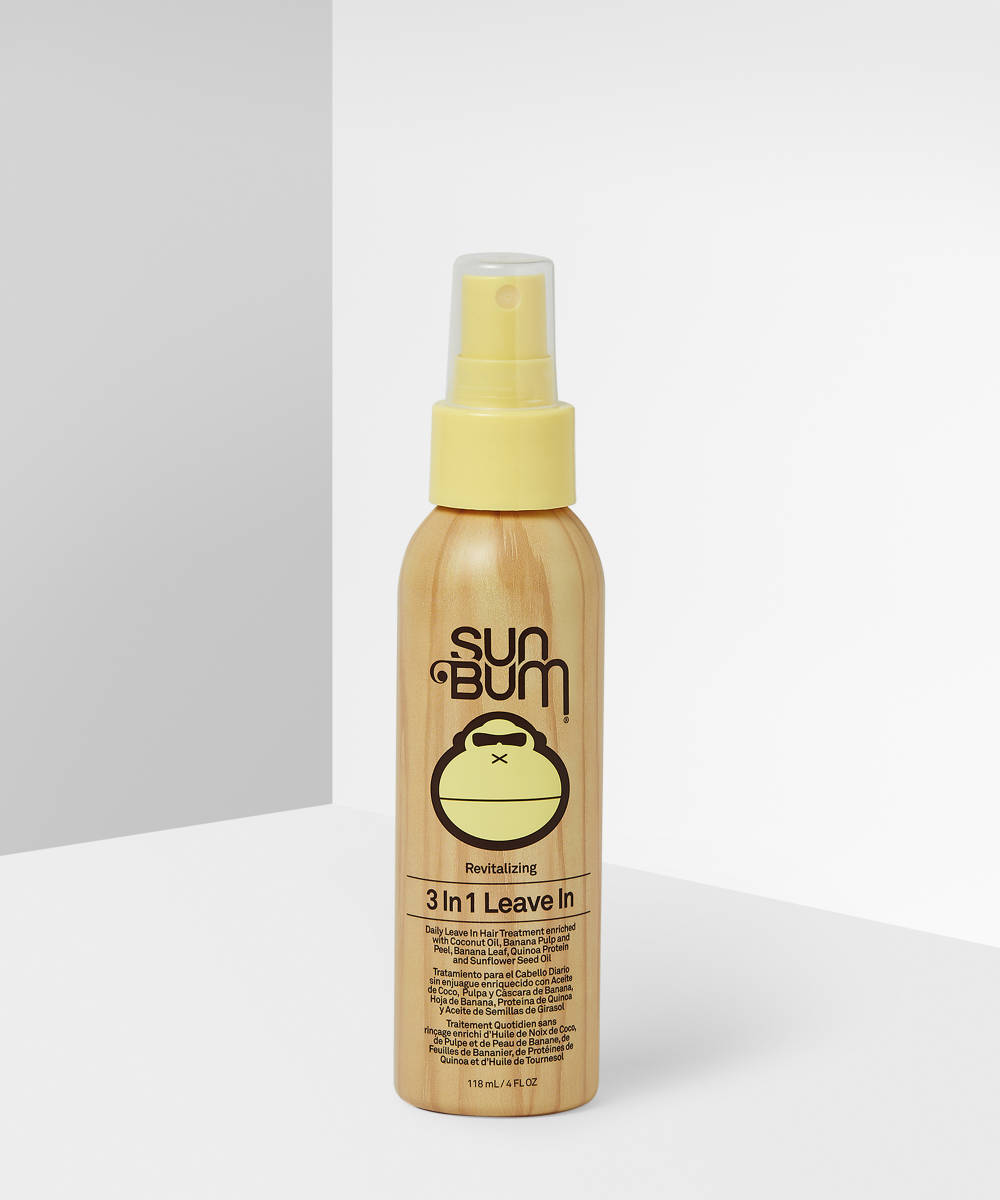 Remember when we mentioned the weather as a cause of split ends? Well, Sun Bum have created a solution for that too. Their Revitalizing 3 In 1 Leave In Conditioner works to protect your precious strands from drying out in the sun by nourishing them with a blend of coconut oil, banana leaf, banana pulp and peel, quinoa protein, and sunflower seed oil. The leave-in treatment also helps to detangle, condition, control frizz, prevent colour fade, and prevent split ends from taking hold to leave the hair silky smooth and shiny. Yes, it can do it all.
BUMBLE AND BUMBLE BB.BOND-BUILDING REPAIR CONDITIONER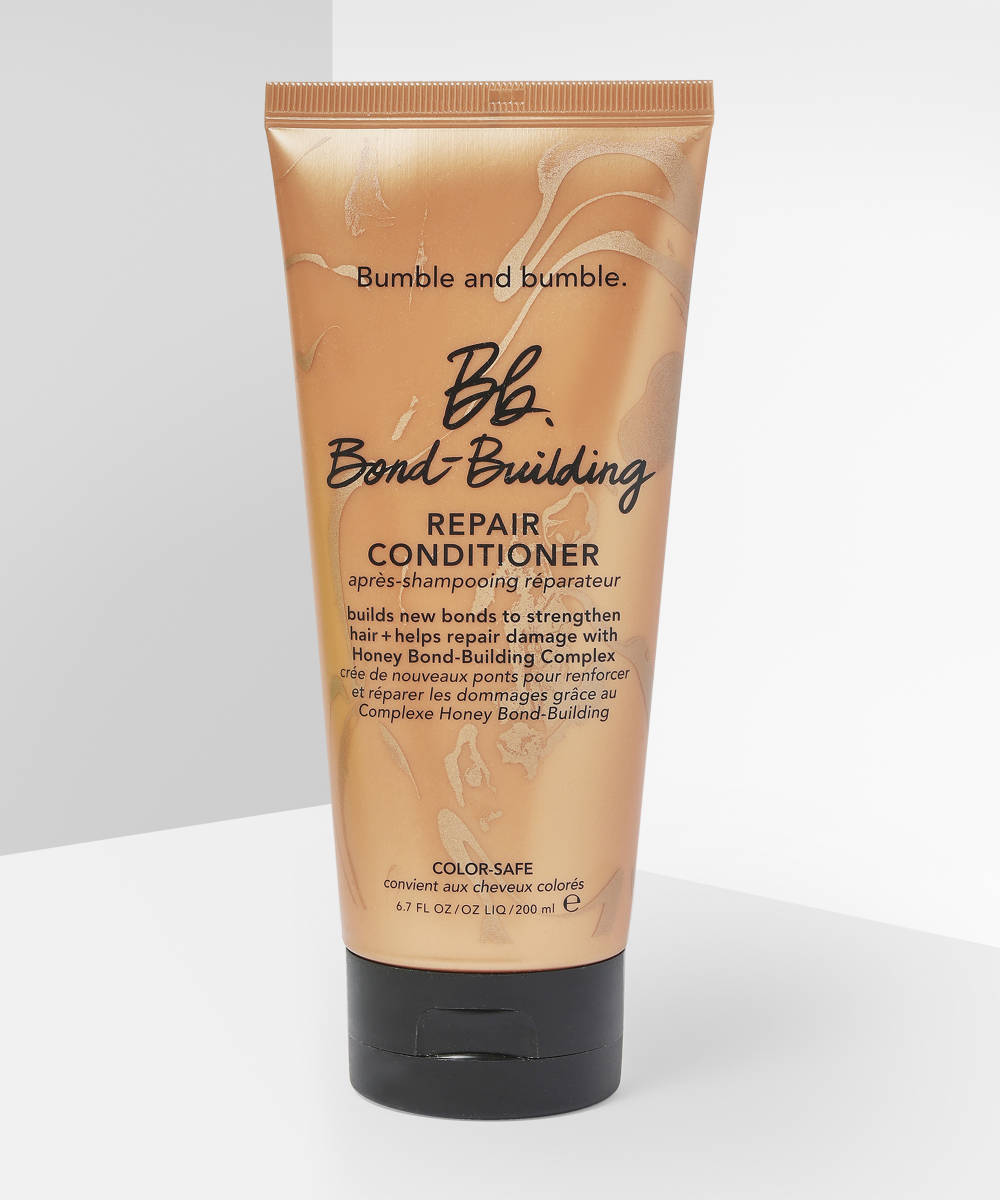 If you want a super simple way of treating and preventing split ends, swapping your regular shampoo and conditioner for Bumble and bumble's BB.Bond-Building Repair Shampoo and BB.Bond Building Repair Conditioner will do the trick. The restorative daily duo has been designed to strengthen hair exposed to heat-styling and colouring (split end culprits in chief). The game-changing formulas work to not only treat damage on the hair, but to prevent further damage from taking hold thanks to a honey bond-building complex that strengthens and fortifies the hair while smoothing the cuticles.
DESIGN.ME FAB.ME LEAVE-IN TREATMENT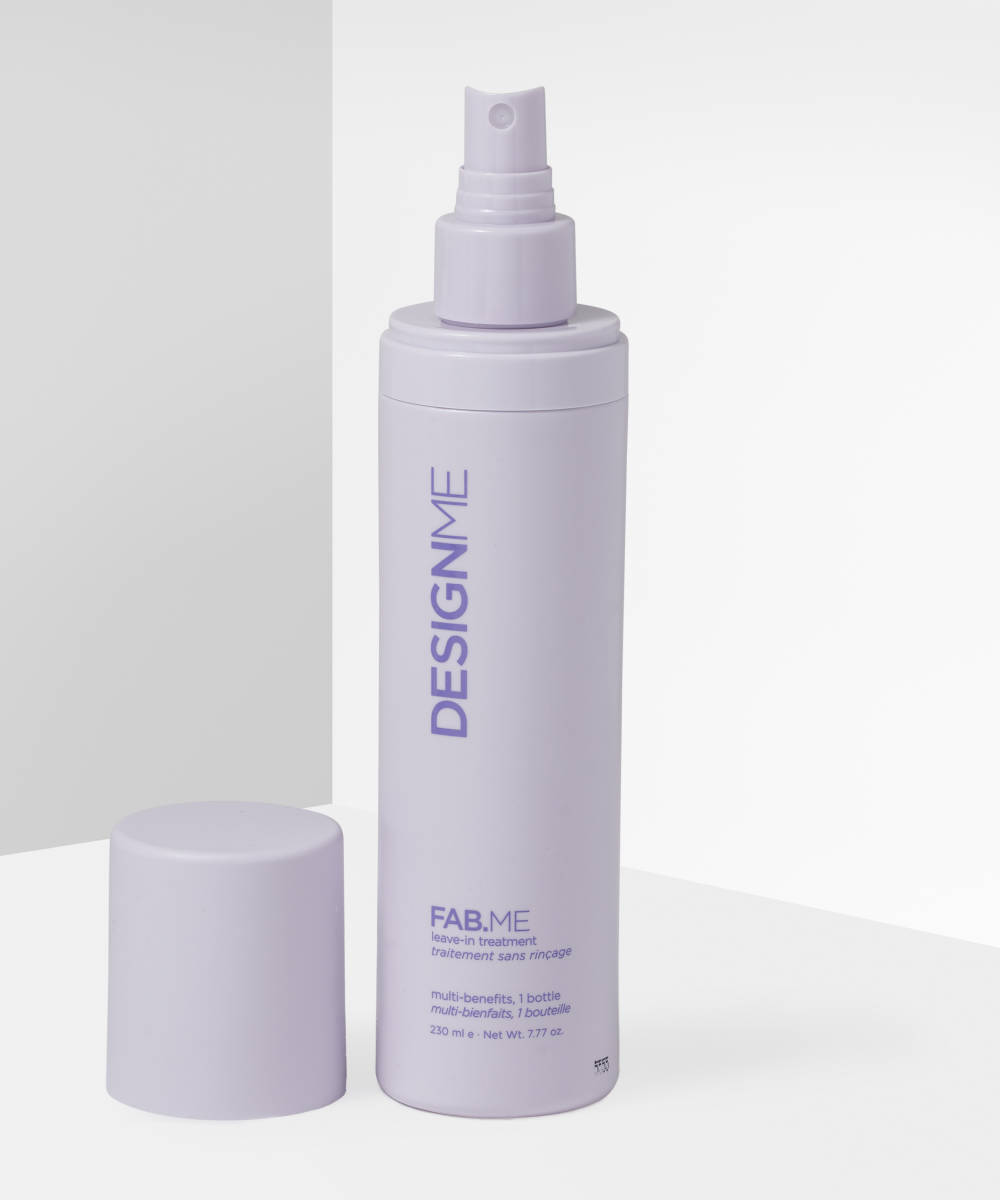 Last by absolutely no means least is Design.Me's Fab.Me Leave-In Treatment. Not meaning to be dramatic but are starting to think that all good hair days start with this very spray. The 18-in-1 (18!!!!) treatment can literally do everything your hair wants and desires, including (big breath), detangle, hydrate, frizz control, strengthen, condition, enhance shine, enhance manageability, protect against heat, prevent breakage, control porosity, protect against UV damage, and protect hair colour. This is a walking, talking, split end tackling hero.