When I was younger and the world of skincare was still a mystery to me, I hoarded all of the face washes and scrubs that were supposed to strip oil from my skin and free me from breakouts, to leave me with as clear and matte a complexion as possible. The thought of it makes me cringe now, but I was a major oil-phobe and avoided face oils, oil cleansers, and even oil-based moisturisers at all costs. The thing is, my skin never got clearer – in fact, it got worse. That is, until I started using oil cleansers.
I know, I know – the idea of applying oil to oily skin seems counterintuitive – especially if it already seems like your skin produces more oil than it needs. But the thing is, stripping your skin of oils only makes it produce more oil. If your skin feels like it's having all the oil taken out of it, it compensates by going into overdrive on oil production – so you actually end up with oilier skin than you had before. And the thing about excess oil is that it clogs pores, which leads to breakouts – so it's a vicious circle if you carry on stripping away at your skin with foaming cleansers and abrasive scrubs…
That's where oil cleansers come in. By using oil-based balms, gels, and lotions (plus actual cleansing oils), your skin won't feel the need to produce oil, because it's already there. What's more, the oils in your cleanser will be good oils, which work to keep your skin bright, clear, balanced, and hydrated. The best part is that they won't clog your pores or sit on your skin and make it look greasy.
If you paid attention in science class, you'll remember that the other important thing about oils is that they don't mix with water. So using a water-based cleanser to try to remove oil from your face isn't going to have much effect. Oil attracts oil, so oil-based cleansers are much better placed to actually removing excess and pore-clogging oils and oil-based makeup from your skin. It's a win-win situation, really.
Converted? Here are a few worth trying…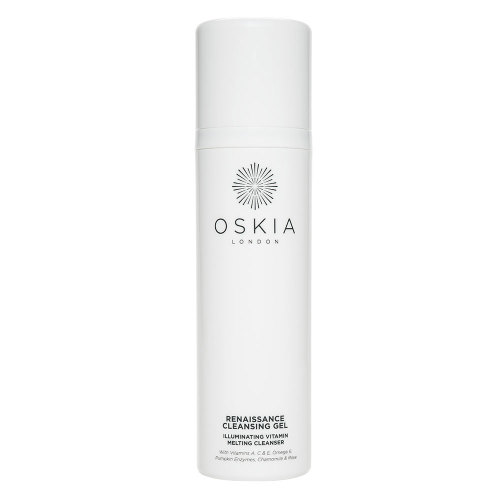 When massaged into skin, the gel-textured balm melts into a creamy lotion which completely obliterates any makeup on your skin. It's also filled with active ingredients like pumpkin enzymes, which boast brightening properties, and slough away dead skin cells and sebum to clear congested pores and fade pigmentation. It's incredibly gentle and softening which means you can use it twice-daily, even if you have sensitive skin. Five stars, Oskia.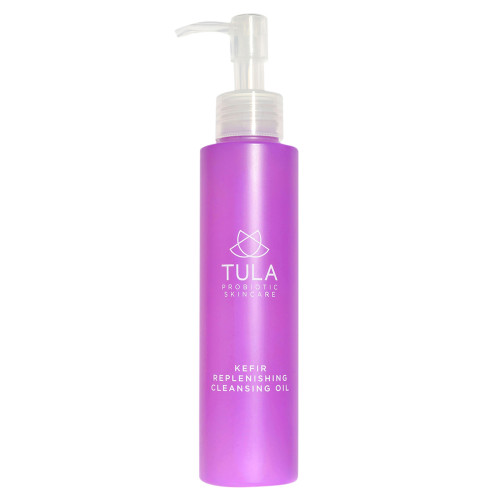 Not even heavy makeup and waterproof mascara stand a chance against Tula's cleansing oil. The primary ingredient in it is rice oil – a powerful source of antioxidants, fatty acids, and vitamins, which effectively nourishes skin whilst it cleanses. It also includes a special pore-clearing, spot-fighting ingredient that you won't find in most cleansing oils – salicylic acid – which gently exfoliates skin to remove dead skin cells and buildup. Two pumps is all you need.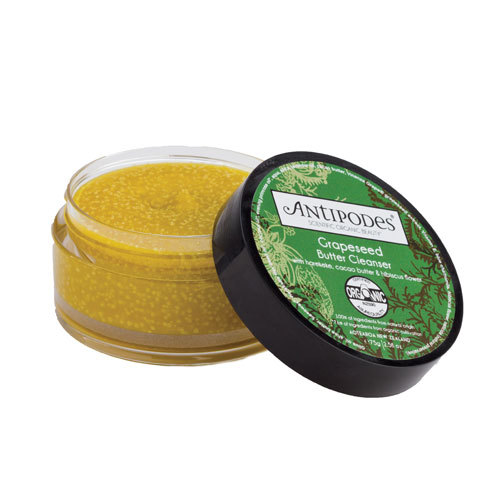 Antipodes Grapeseed Butter Cleanser
Forget wave music and meditation – for those who like their cleansing routine to feel like a spa-facial, this is absolute bliss. It has a thick, buttery texture that melts into skin and a formula that contains a blend of gentle-but-powerful ingredients (including olive oil, shea butter, chamomile, and evening primrose). Massage it into dry skin to dissolve excess oil and any remnants of makeup and grime, then rinse away with warm water – there won't be a trace of residue.