Love it or more than happy to leave it, Valentine's Day is on the horizon. Whether you're all loved up this year or living your best single life, there's one thing we can all do- and that's show a little love to our nails.
If you fancy an at-home nail session, and more importantly, fancy recreating an easy, beginner-friendly design, look no further. Scroll to discover how to recreate this valentine's-inspired, red, heart-cut-out design, that we know you're gonna fall in love with…
P.s. you can recreate this design with either gel or regular polish.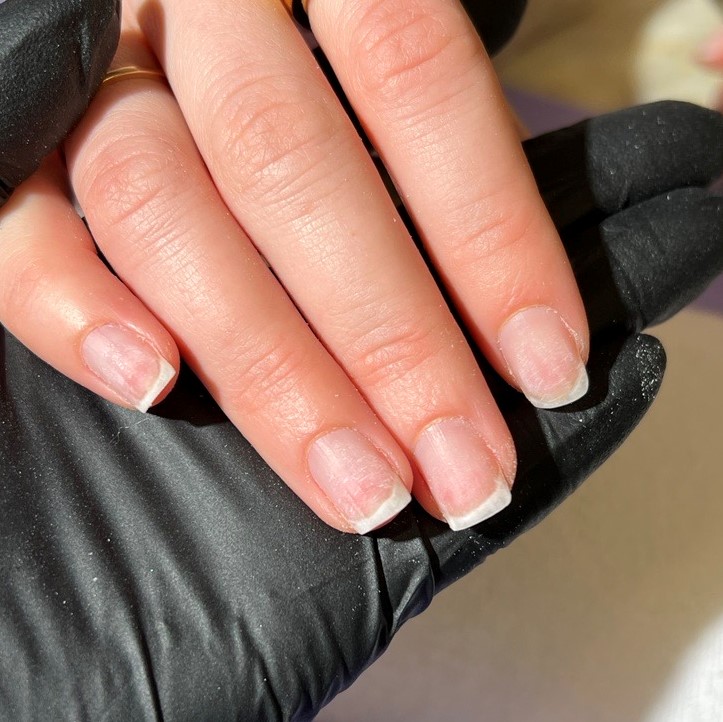 Start out by prepping and filing your nails into shape with a nail file and cuticle pusher. Then, apply a base coat (and cure when using gel). If you're using gel, make sure to etch the nail plate and wipe them free of dust- to make sure your gel mani lasts.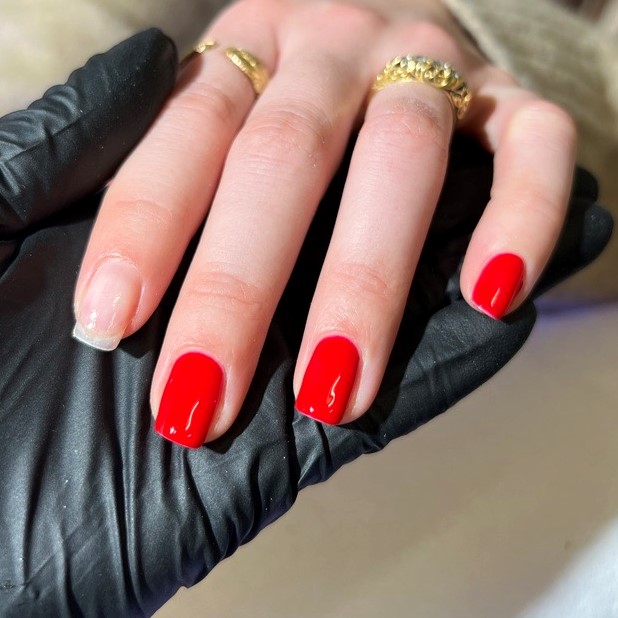 Using a red polish, start by painting four of your nails, leaving the index finger clear. Cure for 60 seconds.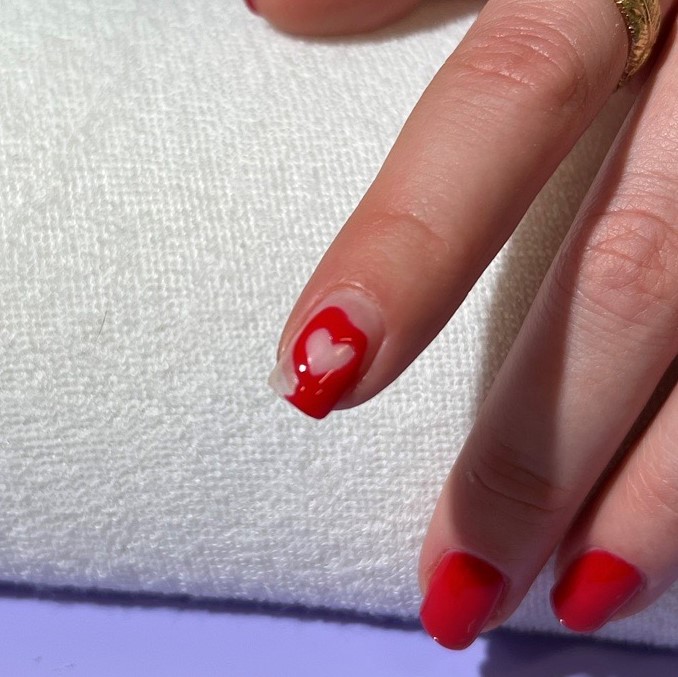 With a small detailer brush and your red polish, start by drawing the outline of a heart. Then fill in the outer edge of your nail, so that the heart is left clear on your nail. Cure this for 60 seconds.