Anyone who works in beauty will tell you that it's a fun, inspiring place, full of creative ideas (and the occasional free sample!), but exactly how do you break into the beauty industry? In this series, we'll be chatting with beauty industry insiders to find out what their jobs involve and the paths they took to get where they are now.
From makeup artists and beauty editors to social media assistants, brand founders, and web developers – these stories are proof that you can enter the beauty industry via any career path.
Meet Kim Cattin, founder of West Barn Co.
What did you want to be when you were younger?
I wanted to be everything! When I was very, very young, I wanted to be a film director. Then when I got a little bit older, I wanted to be a makeup artist. I used to spend hours upon hours practising on my sister and my friends. I must admit that, once or twice, they would go home looking a bit drag-esque in the beginning!
What attracted you to the beauty industry?
I was always more interested in how to change a face and make it into a character than anything else. I also became a bit addicted to making people feel confident. I just really like the feeling of making someone feel the most beautiful version of themselves.
What did you study and how did this guide your current role/how do you use the skills from your degree in your job?
I studied make up, but I also studied nursing, which surprisingly helped a lot for two different reasons. Mainly because I worked in A&E, it's really good for referencing things like cuts and grazes and the stages of a bruise, which came in very handy on set. It taught me the importance of teamwork and how vital it is to have a supportive workplace that people enjoy being a part of. It has been extremely helpful to have an in-depth knowledge of the skin and how the body works, when it comes to formulating new products.
What path did your career take after graduation?
I had already started the company while I was studying my nursing degree and the company was going from strength to strength with an ever-growing team, so I decided to put all of my efforts into West Barn Co and park the nursing (although I did love it).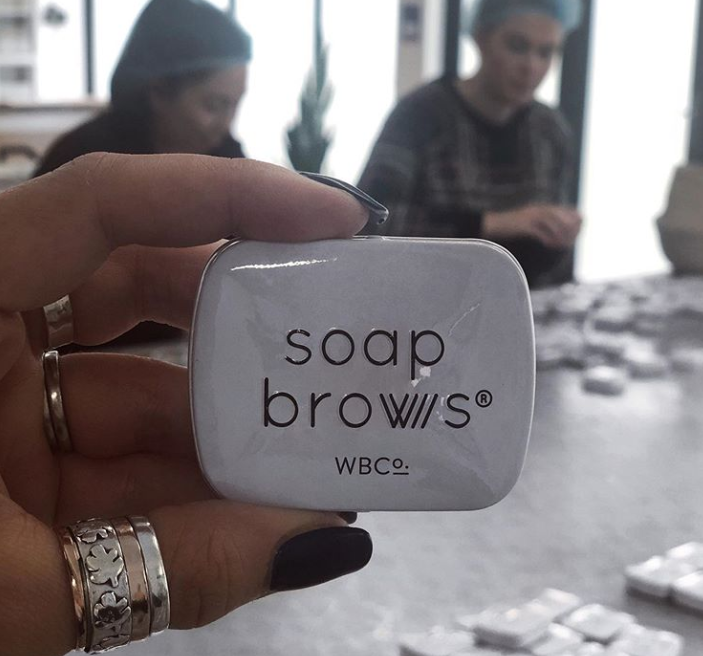 What skills and experience do you need to succeed as a brand founder?
For me, I think it is hugely important to have previous business experience. I have had several businesses before this and the mistakes I have made there have taught me to get the foundations of a business absolutely right.
Experience-wise, it is so important to have someone in the business who has knowledge of the makeup industry. It can be a difficult industry to navigate at times. From a personal perspective, I think it is really important to be adaptable, approachable and motivating for your team.
What does your day-to-day entail?
I usually start with reply to comments and DMs as we have a lot of international customers who get in contact during UK night hours. I head into work, have a motivational meeting to get the guys going which usually includes some sort of snacks and lots of new ideas. Then as well as my day to day tasks, I'm always walking around making sure that everybody is doing what they need to be doing with the right level of energy. Every day is different and usually very busy, just how I like it.
What are some common misconceptions people have about your job?
That you can work when you want. It is quite the opposite; I work all of the time. I love it but you definitely can't pick and choose.
I think there is a misconception for me that I am the big boss – I don't really like that and I very much just see it as a team effort.
What is the best part of your job?
The people. I love the fact that we are creating an environment that people feel safe and happy to come to work. Plus, I get to be creative every day!
What has been the most surreal moment of your career so far?
That's a hard one. We have had some crazy surreal moments seeing celebrities like Hailey Bieber, Dua Lipa, Perrie Edwards and Chrissy Teigen all wearing our products, as well as top influential makeup artists who I have looked up to, using and loving our products. Seeing our products on websites like BEAUTY BAY was another surreal moment.
It was also quite surreal when Debra Messing (Grace from Will & Grace) personally emailed to request some skincare products. I didn't believe her and asked her to DM via Insta from her verified account and it actually was her haha.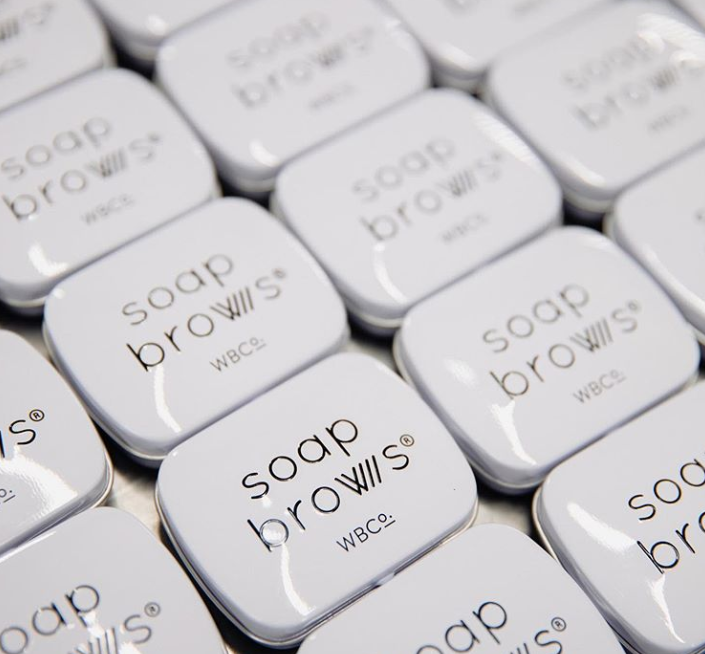 What advice would you give to someone wanting to be a brand founder?
Be unique and come up with a clear vision for your brand and core values. Don't be afraid to put your stamp on things, don't try to fit in beside someone. We were told from day one that we would struggle to compete with the big boys because we are focussed around skin prep rather than cosmetics, but the products speak for themselves and the company is going from strength to strength.
What deskside essentials are vital to you doing your job?
Water bottle, phone, laptop, and a cup of hot water and lemon that I never end up drinking.
What's your top piece of beauty advice?
Be confident in your skin and don't overcomplicate it.
What are your favourite beauty products?
I absolutely love my Face Halo. I have one for each day so that each one is clean to use. My Brush Buddy from My Kit Co. is something I couldn't live without it in my kit, but I have one for home and one for my kit to keep things separate. Cinema Secrets Professional Brush Cleaner. They clean brushes like no other and it gives you the confidence from one client to another and for me, hygiene is everything.