Primers — you either skip them or you're a fully-fledged addict, and believe us when we tell you that you need to be the latter. More than just a makeup product, makeup primers are the difference between a good makeup look and the best ones.
If you're not already familiar with primers and find yourself asking 'what does a primer do?' and 'how do you use primer?', you've come to the right place. Keep reading.
TLDR: Makeup primer preps the skin to prevent your makeup from fading, creasing, or turning patchy, so it lasts from morning to night.
Primer is essentially the prep work for the perfect makeup. It infuses the skin with smoothing, softening, or mattifying ingredients, helping your skin to look better and your makeup to last longer.
Why Should You Use Primer?
If you're new to primers, then you might be wondering how to apply them. Don't be daunted — just think of a primer as the last step in your skincare routine or the first in your makeup line-up.
So, how do you use primer? After applying your serums and moisturisers, smooth an even layer over the skin, concentrating on any oily or dry areas, depending on your skin type. Whether you apply your primer using your fingers, a brush, or sponge is totally up to you, just make sure to apply smoothly.
How Do You Know Which Primer To Use?
Now you're getting familiar with primers and itching to add your favourites to your haul, the first step is to identify the primers that are right for you.
Similar to moisturisers and foundations, there's a primer for every skin type and concern. It's worth noting that it's best to choose a primer that complements your foundation to avoid any makeup separation or pilling — the opposite of what you want your primer to do. For example, if you have a dewy foundation, choose a glowy primer or if you have a matte foundation, choose a mattifying primer.
Then there are the ingredients to consider. Think of primers as a skincare-makeup hybrid — they offer both benefits. Primers are often infused with skin-loving ingredients, including hyaluronic acid for dry skin, niacinamide for acne-prone skin, mattifying ingredients for oily skin, soothing extracts for combination skin, or vitamin C for glowy skin.
Now for the different types of primer. Here's the lowdown:
– Hydrating primers: Infuse the skin with moisture, ensuring your foundation doesn't cake, cling to dry patches, or flake.
– Mattifying primers: Ideal for oily skin, keeping shine at bay and preventing foundation from slipping, fading, or creasing.
– 'Grippy' primers: Create a sticky or tacky base for your foundation to adhere to, making sure it locks into place for a long-lasting finish.
– Dewy primers: For a glowy base, these are the option. Usually infused with shimmering particles or glow-boosting ingredients to give a radiant finish.
– Blurring primers: Often silicone-based, creating an airbrushed, flawless canvas for makeup application.
– Colour-correcting primers: Use colours to 'correct' skin concerns. Green neutralises redness, yellow conceals purple tones, blue covers hyperpigmentation, and pink brightens the skin.
– Eye primers: Make eyeshadow creasing a fading a thing of the past by prepping the perfect base.
By BEAUTY BAY Matte Blur Priming Stick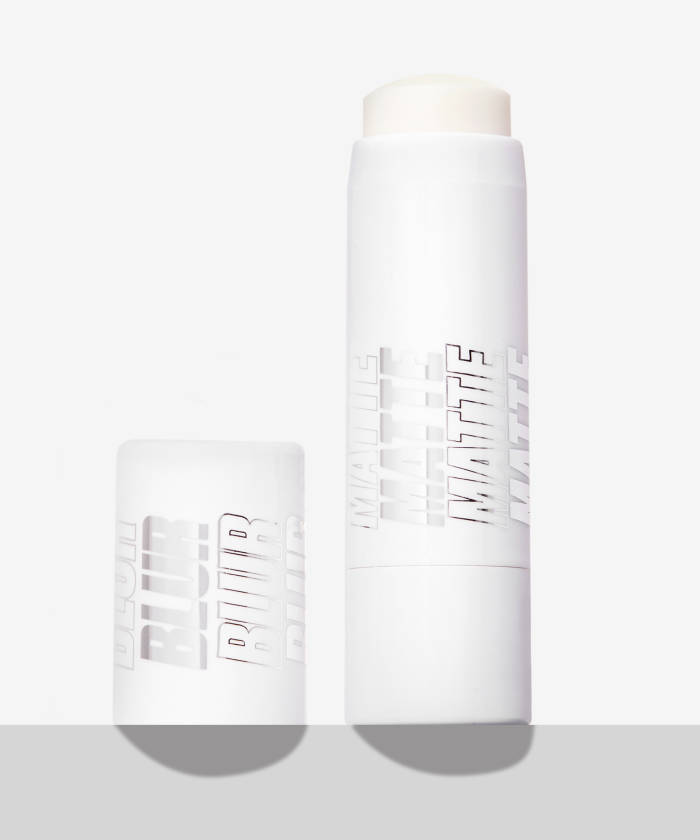 Perfect for: Blurring pores and fine lines.
Want to wave bye-bye to your pores? Then this is the primer for you. The By BEAUTY BAY Matte Blur Priming Stick uses bamboo stem powder and light diffusing microspheres to hide pores and fine lines while keeping your skin oil and shine-free all day. The best thing about it? It can be used over makeup for touch-ups on the go, making it the perfect multi-tasking hero for your makeup bag.
By BEAUTY BAY The First Prime Oil Control Priming Mist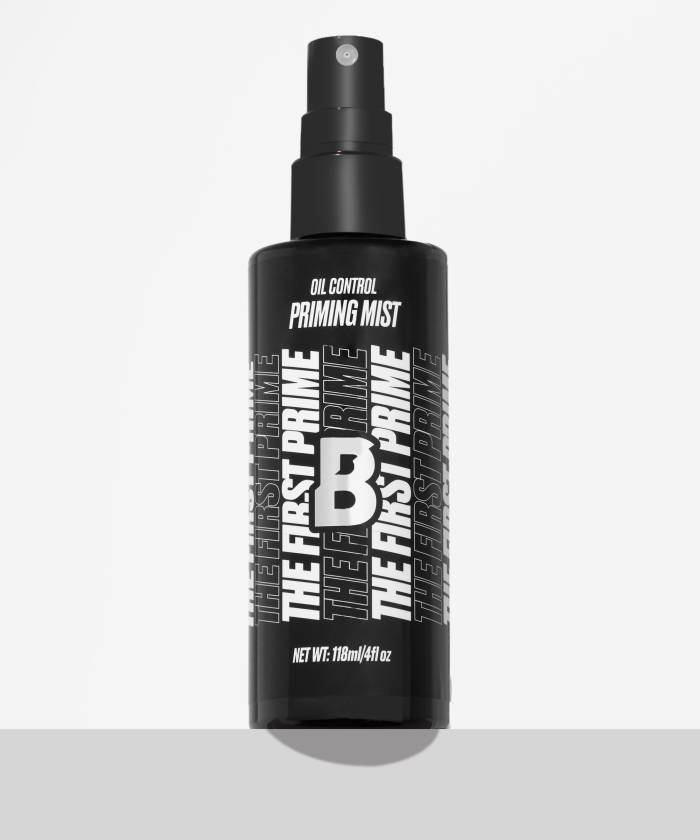 Perfect for: Keeping oily skin matte
Does the dreaded midday shine stare back at you from the mirror at your lunch break makeup check? Then the By BEAUTY BAY The First Prime Oil Control Priming Mist is the primer you need in your makeup bag. Enriched with vitamin B6, this mist preps and primes your skin for a smooth, oil-free finish that lasts for up to 12 hours.
MAC Cosmetics Prep + Prime Natural Radiance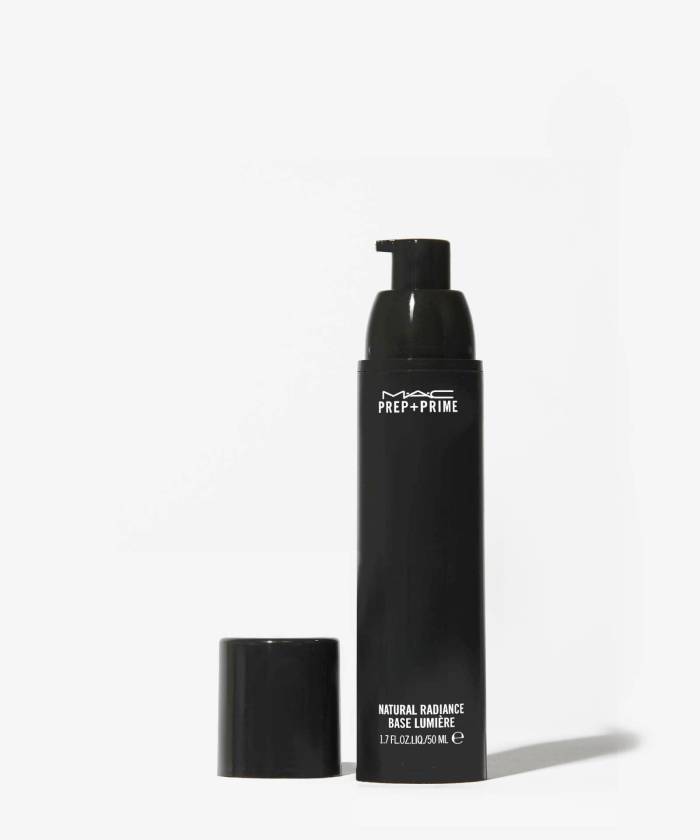 Perfect for: A glowy base.
When it comes to primers, you can always rely on MAC to deliver. The Prep + Prime Natural Radiance primer gives a subtle glow that makes your skin look facial-fresh. The silky gel formula feels light yet enriching on the skin, hydrating the complexion for an even canvas that's perfect for whatever you put on top. Infused with pearlescent spheres to give a glowy boost, this primer is available in pink to brighten and yellow to conceal hyperpigmentation.
Urban Decay All Nighter Face Primer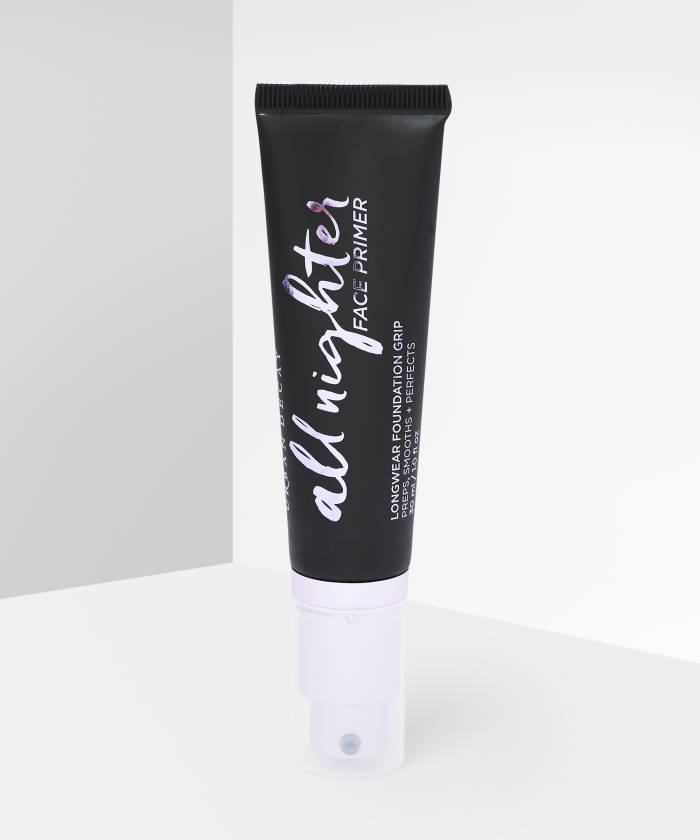 Perfect for: The ultimate long-lasting base.
Want your makeup to stay in place and last longer? We're talking all-day and all-night wear with the Urban Decay All Nighter Face Primer. The primer version of the iconic setting spray, this 'grippy' primer blurs pores and smooths the skin, while still feeling lightweight. Perfect for makeup that lasts during your night out, hot summer days, or your 9-5.
Laniege Glowy Makeup Serum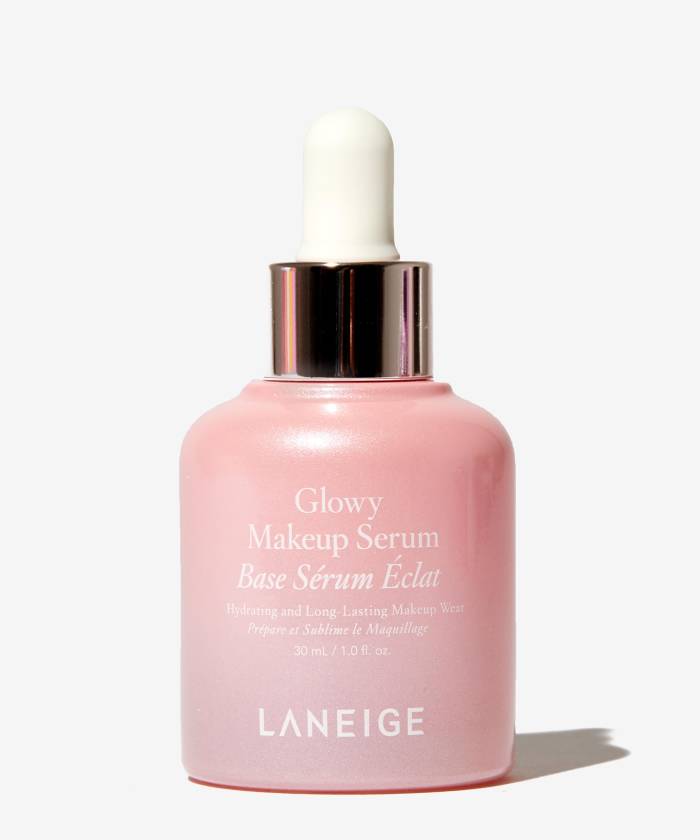 Perfect for: A primer that doubles up as skincare.
If you're looking for a glowy, plump, dewy base, the Laniege Glowy Makeup Serum is the answer. Infused with skin-loving ingredients to hydrate and add glow, this primer leaves your skin looking healthy and fresh. Enriched with natural diamond powder for a radiant finish, ceramides to hydrate, and powerful antioxidants to boost skin health, your skin will look 10/10 with or without makeup thanks to this serum.
Peace Out Instant Pore Perfector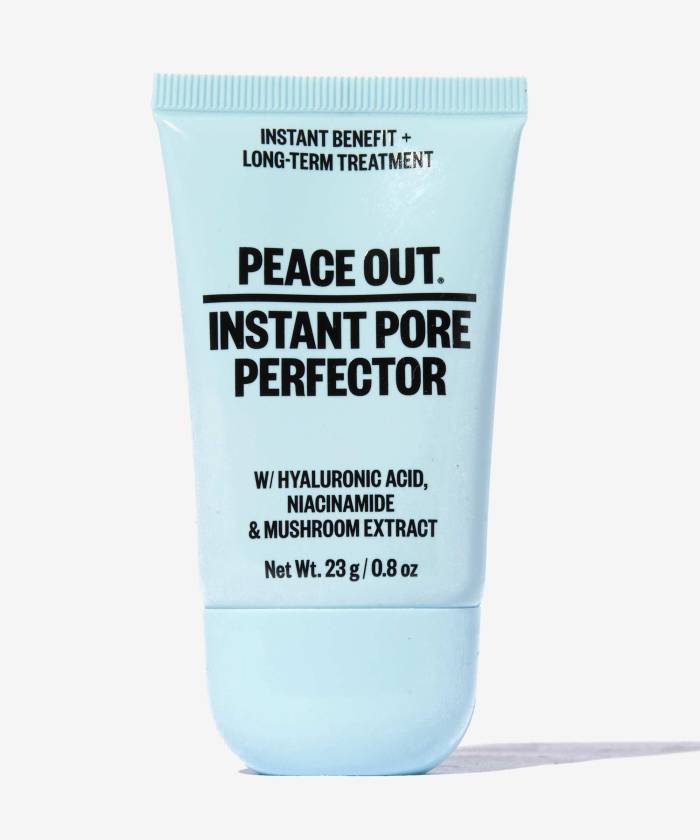 Perfect for: Smoothing the appearance of pores.
The Peace Out Instant Pore Perfector says exactly what it says on the tin — or tube as the case may be. Formulated to smooth and blur the appearance of pores and fine lines, this primer helps to refine skin texture while delivering powerful ingredients at the same time. Enriched with hyaluronic acid to hydrate, niacinamide to even skin tone, and mushroom extract to minimise pores, this primer preps the perfect base. Plus, if you're not a fan of silicones (which can often be found in pore-blurring products), you'll be pleased to know that this one is silicone-free and won't irritate sensitive skin.
NYX Professional Makeup The Marshmellow Smoothing Primer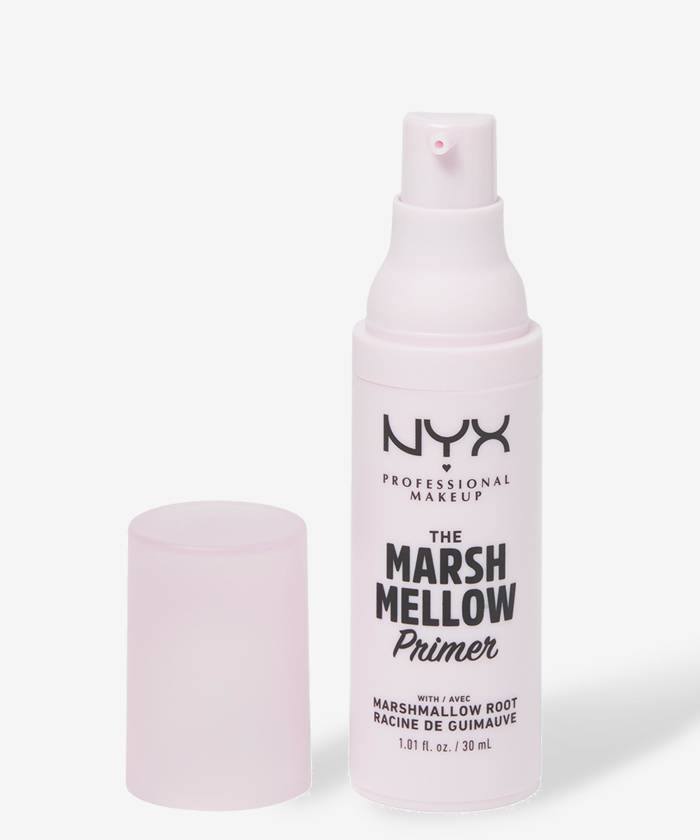 Perfect for: A seamless and smooth base.
It went viral for a reason, so don't miss out on the NYX Professional Makeup The Marshmellow Soothing Primer. If it makes our skin as soft and plump as marshmallows, then we're sold. Boasting an impressive 10-in-1 formula, this primer has a whipped texture that melts instantly into the skin to soften, smooth, hydrate, even skin tone, minimise texture, blur lines, and add a soft focus finish. Phew, we think we better add this to our hauls.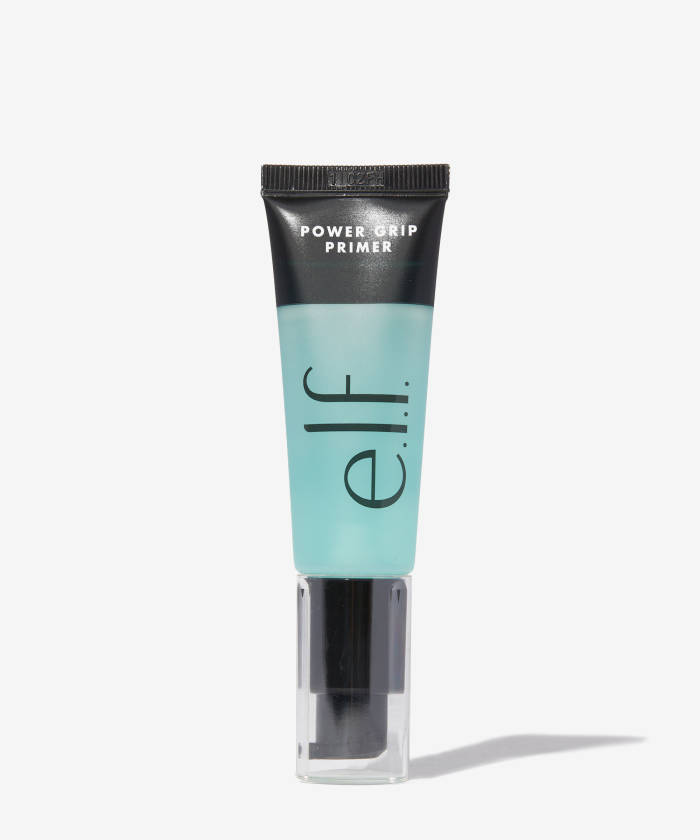 Perfect for: A grippy base that locks foundation in place.
If, like us, you spend hours scrolling through TikTok to discover all the latest beauty finds, techniques, and tips, then you're bound to have come across the e.l.f Power Grip Primer. This gel-based formula creates a tacky base that makeup obsessives love, as it adheres foundation to the skin for a long-lasting finish that doesn't fade, crease, or turn patchy. Enriched with hyaluronic acid, this primer will hydrate as it gets to work.
e.l.f. Poreless Putty Primer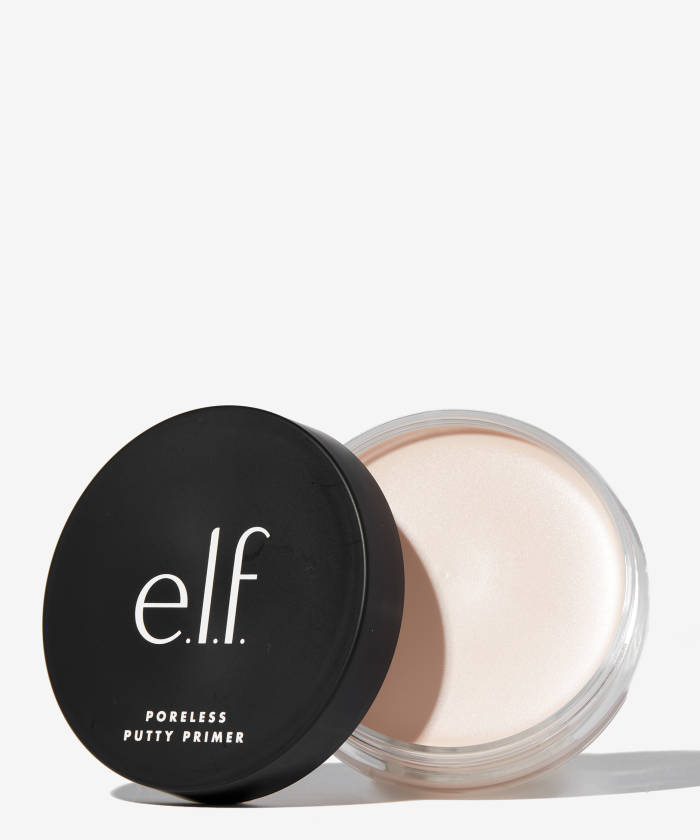 Perfect for: An airbrushed, photo-ready finish.
If you only pick one makeup primer from this list, make it this one. It's a holy grail makeup product for a reason and they don't make primers more iconic than the e.l.f Poreless Putty Primer. This velvety-soft, putty-like makeup primer smooths over the skin to create the perfect, flawless base for makeup. Squalane helps to hydrate and protect the skin beneath your makeup, for fresh, all-day wear that simply will not move a muscle. What are you waiting for? Get your hands on it quickly.