CC cream, BB cream, foundation? By definition they're kind of all cut from the same cloth, but what do these terms really mean. Pardon us for pointing out the obvious, but for the purpose of this section we will briefly explain what CC cream is. Ranging from creams to powders, the amount of coverage each one provides differs, though the general consensus is that they hide imperfections and perfect your skin.
Now: CC creams. Also known as colour correction creams, these clever tubes are a hybrid of skincare and makeup, giving coverage AND fixing a foray of skincare issues. As the name suggests, they have correcting properties that help to even out your skin tone.
So, who should use a CC cream?
Redness, dullness, pigmentation, discolouration: CC creams deal with all of that jazz. They're also amazing hydrators and many of them have added anti-ageing benefits and SPF, too. Rather than reaching for any old formula, consider your skin's needs first. Yes, they're great for anyone looking to improve/protect/brighten their base, but there's no use you picking a targeted treatment for redness if you're all about the glow getting.
It completely depends on the product. Some CC creams work well as primers and you can use them as a first step in your routine, even layering your foundation on top. Others are pigmented enough to provide adequate coverage on their own. In this instance, apply them like a foundation using a brush or blender.
The main reason you're here is, of course, to purchase said colour correcting cream. Well, look no further than four lines below, because we have rounded up the hardest hitters in the beauty hemisphere – and, because we're <really> nice, we've separated them into categories so you can choose your best-base-mate in mere seconds. All that's left to do is add it to your cart…
For redness & blemishes: Dr Jart Cicapair Tiger Grass Colour Correcting Treatment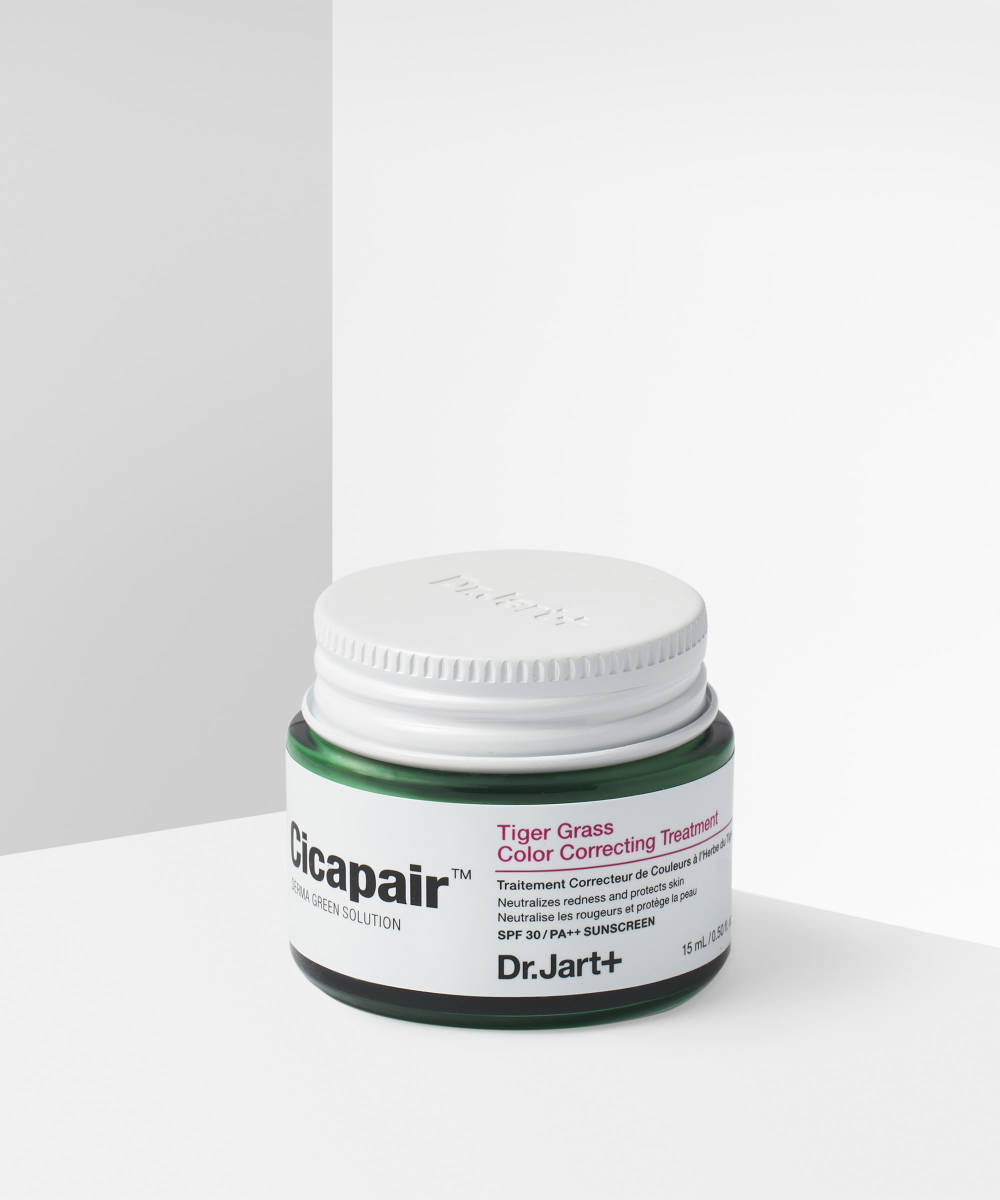 Created to cancel out redness, this clever formula neutralises flushed faces in a flash. Once applied, it transforms from light green to beige, evening out blemishes and rosacea. The nourishing blend of tiger grass, raspberry leaf, calcium and magnesium calms and reduces inflammation, while SPF30 protects. Coverage is minimal, so you may want to follow with your go-to foundation.
For coverage: Revolution Pro CC Perfecting Foundation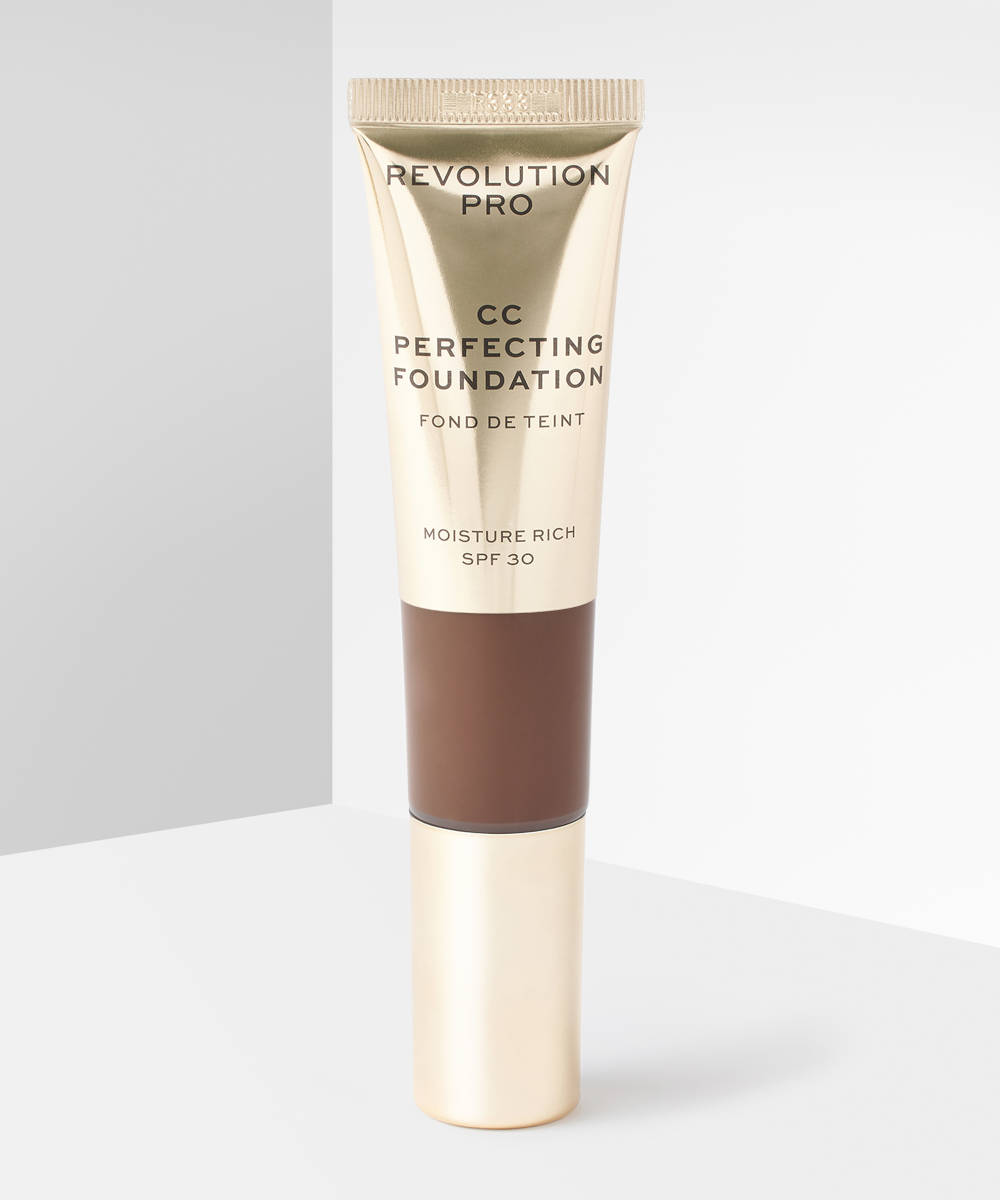 Thicker than your average, this CC foundation hybrid gives buildable coverage making it ideal for those looking to better all aspects of their base. Combining SPF30, vitamin E and hydrating hyaluronic acid, it shields the skin and fills fine lines leaving your complexion plumped and perfected. There are 20 shades to choose from so rest assured you'll find the perfect hue for you.
For radiance & skin texture: Embryolisse Complexion Correcting CC Cream SPF20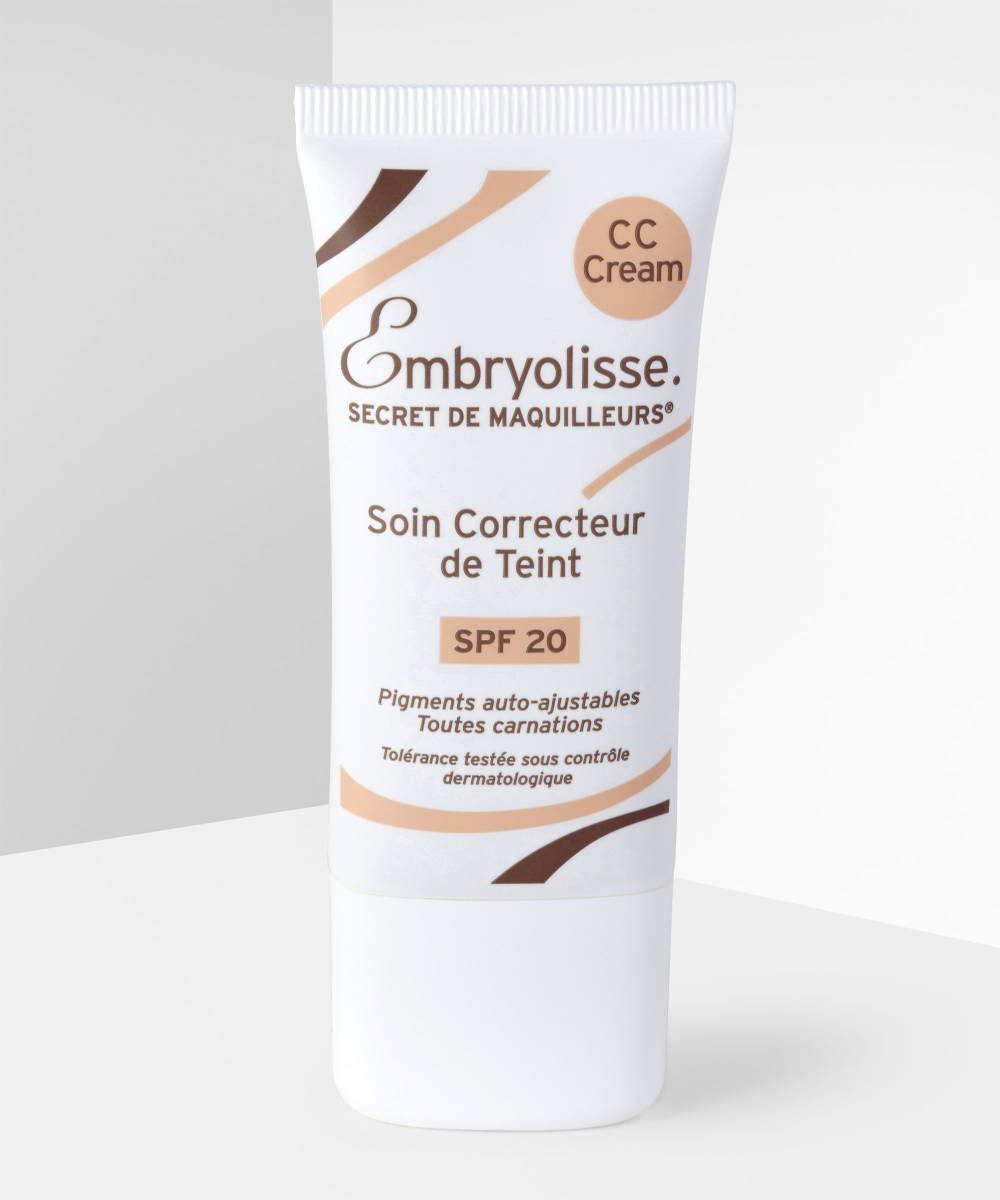 If glow-getting is your thing, you'll fall hard for this. The universal formula adapts to all skin tones thanks to snazzy self-adjusting pigments and should be your weapon of choice against fine lines, pores and uneven skin. Its main purpose is to get your face looking and feeling more uniform, but it also packs a brightening and hydrating punch. Oh and did we mention it has added SPF20, too. It's a winner.