Non-comedogenic: you've probably heard the phrase thrown around the skincare space. Although it might sound marginally threatening, it's just a technical term that could help improve your complexion, as dermatologist Dr Soma explains.
What does comedogenic vs non-comedogenic mean?
"Comedones is the collective word for blackheads and whiteheads," she says. '"Non-comedogenic' is a term used for cosmetics that are less likely to clog pores – though it does not mean that they are guaranteed not to. It is also worth noting that there is no standardised way to test for this, nor a legal definition of the term," she continues. "Cosmetic companies will vary in how they define and apply the phrase 'non-comedogenic' to their products."
So how is a products 'comedogenic-ness determined? "Traditionally, an ingredient or product was tested for comedogenicity by applying it to rabbit ears for a few weeks and seeing if it caused any clogged pores," Dr Soma says. "This method was eventually replaced by human testing and products are now applied to the backs of volunteers, sometimes under a dressing, for several weeks to see if any comedones develop."
What ingredients are comedogenic?
Science lesson out the way, what ingredients are comedogenic and, most importantly, should we be avoiding? "Comedogenicity scales rate ingredients from 0 (will not clog pores) to 5 (extremely likely to clog pores)," Dr Soma stresses.
It may come as no surprise to you that the biggest pore blockers are oils. Despite many natural oil-based products promising to improve your skin, those who are acne-prone should ideally avoid using facial oils.
Some websites place every oil along the comedogenic scale so that you can see how each one measures up. While we won't be going into such immense amounts of detail here, know that there are oils with a lower rating, e.g argan oil is a 0, while soybean oil is a 4-5.
Below are some of the main perpetrators to look out for on the backs of skincare bottles like moisturisers, cleansers and serums – so beware.
– Avocado oil
– Carrot seed oil
– Chia seed oil
– Coconut oil
– Pumpkin seed oil
– Sesame seed oil
– Evening primrose oil
– Flaxseed oil (linseed oil)
– Marula oil
While these ingredients can work wonders on normal/combination skin types, it is better to keep them blacklisted if you're dealing with regular breakouts. However, Dr Soma says that the scale is not entirely reliable. "These scores have been developed using the findings from the rabbit and human back skin studies. The issue of course is that those studies have flaws – the most obvious one being that rabbit ears and back skin are very different from the skin on our face."
"The other thing, is that those studies tested products by applying them in ways that don't reflect real-world use (for example some studies used very thick quantities, for weeks, under a dressing)," she continued. "What this all means is that we can use the comedogenicity scales as a guide, but they are not necessarily an accurate reflection of what will happen when you use that product on your face."
Despite this, she still suggests using non-comedogenic products: "With acne-prone skin, I will recommend looking for products labelled non-comedogenic because, although it isn't guaranteed to not block pores, some research along the way will have indicated that it is less likely. The product has been formulated keeping comedogenicity in mind and therefore will be more compatible with acne-prone skin than one that has not."
So, what products should we be using?
Below are some of our favourite suggestions that tick a magnitude of boxes, but Dr Soma suggests "looking for a product that addresses your specific concerns first and then checking the label or company information to see if it is non-comedogenic."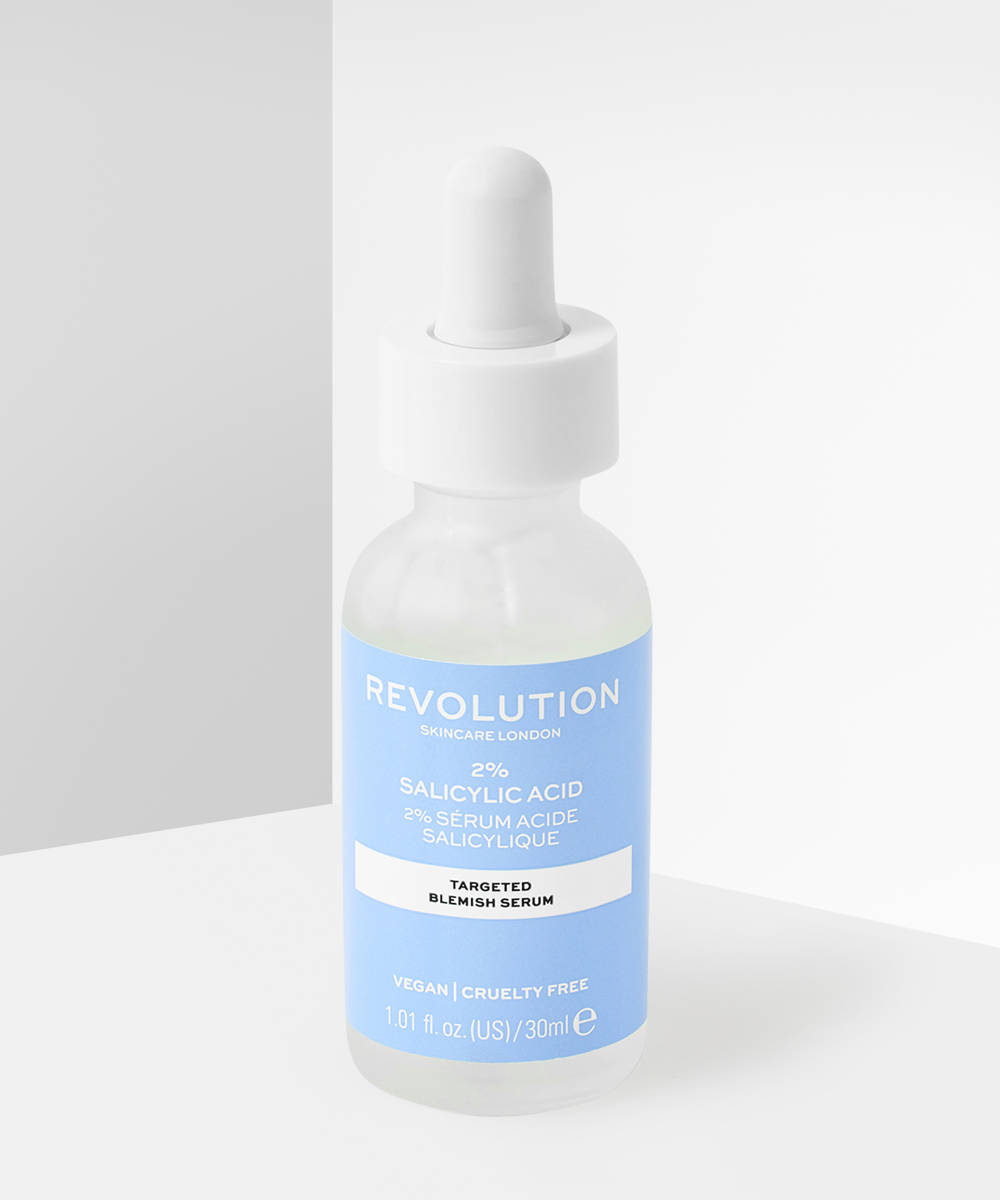 Formulated for stressed out complexions, this treatment contains skin saving duo salicylic acid and Witch Hazel, to decongest and soothe.