You've probably noticed the phrase 'skin barrier' on the back of product packaging or heard it from your favourite skincare influencers, but what exactly is it and why is it so important to look after it? Stay tuned, because whether you've got dryness, acne, or sensitivity, this is essential reading.
Here's everything you need to know about the skin barrier.
What is the skin barrier?
The skin barrier is the skin's first line of defense against external aggressors like bacteria, irritants, and pollution, but it's also responsible for keeping the good things (like moisture) in. Regardless of the skin type you identify with or skin concern you consider to be most important, the skin barrier is essential to good skin health and strengthening it can solve most skin issues.
How do you look after the skin barrier?
– Avoid using very hot water when washing your face – stick to lukewarm
– Moisturise your skin day and night, no matter what your skintype
– Don't over-exfoliate your skin, and opt for chemical exfoliants over physical ones
– If using chemical exfoliants (like AHAs and BHAs) or retinol, find a strength and frequency of application that doesn't irritate your skin
– Use gentle cleansers that don't leave your skin feeling tight or stripped
– Avoid layering active ingredients like vitamin C, acids, or retinol – apply them at different times of day/week
– If you have a long and complex skincare routine with lots of active ingredients, but are experiencing signs of a compromised skin barrier (see below), strip things back to basics
– Look out for reparative and strengthening ingredients like ceramides, fatty acids, hyaluronic acid, probiotics, niacinamide, and squalane
– Wear SPF every single day of – at least SPF30
– Layer hydration serums beneath your moisturiser to improve absorption and in the evening, use an oil after moisturing to seal in the hydration
How do you know if your skin barrier is damaged?
The skin barrier is all about hydration, so it weakens with age, and typically, the paler the skin the more like the skin barrier is to be compromised. If you're prone to rashes, redness, or irritation and frequently experience skin sensitivity (especially after applying products), these are warning signs that your skin barrier is weakened. Likewise, if your skin barrier isn't working well, you'll probably experience dryness and dehydration – your skin may look dull and feel rough to touch.
What products can I use to repair and strengthen my skin barrier?
By BEAUTY BAY Colloidal Oatmeal + Oat Lipid Rich Moisturiser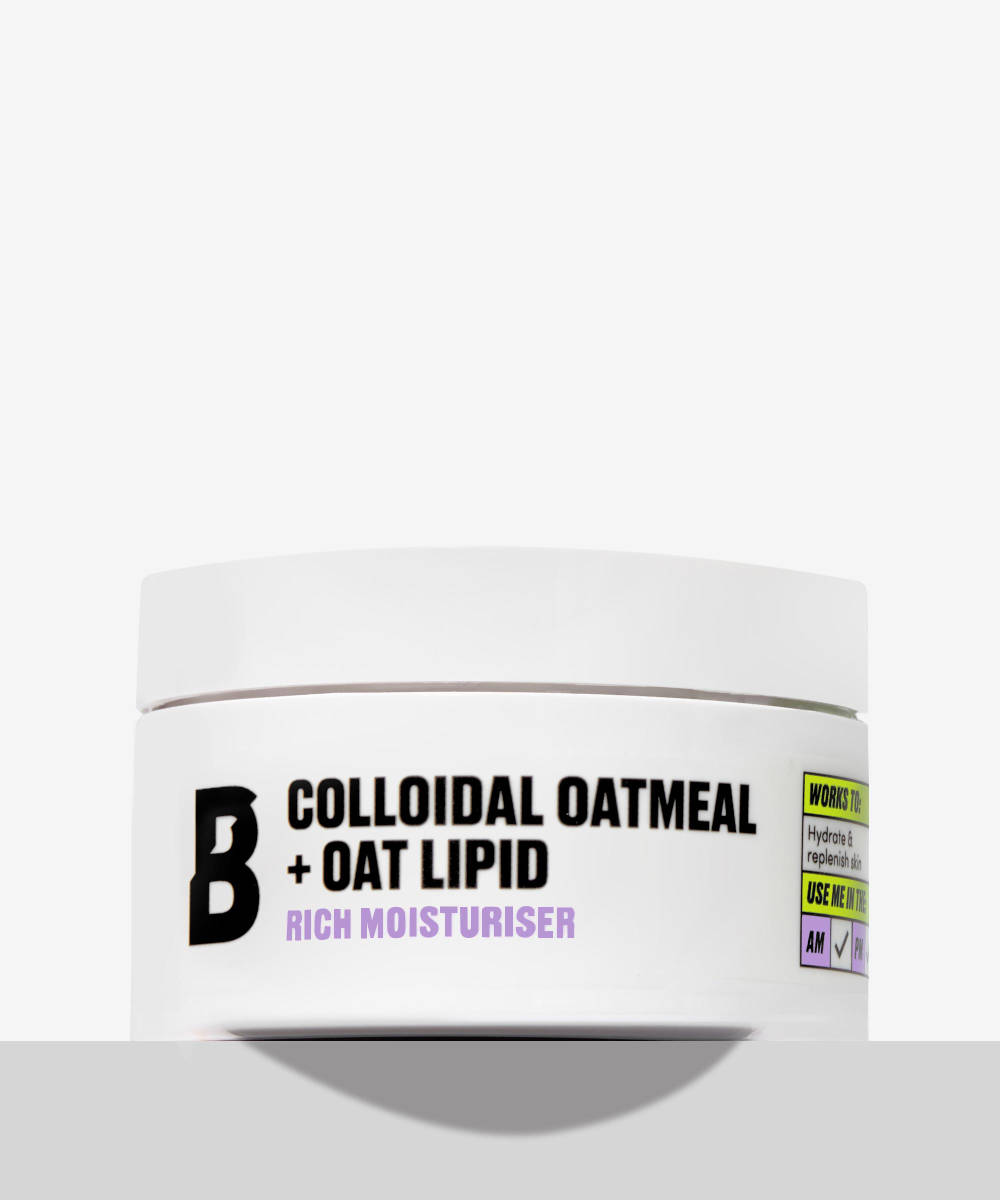 This moisturiser might seem basic, but that's what makes it so good. Alongside hydration heavyweights like glycerin and squalane, the rich cream is formulated with oat lipids and colloidal oatmeal which help to hydrate skin and seal in moisture, naturally supporting the skin barrier. In addition, colloidal oatmeal can help to calm skin irritations like dermatitis and psoriasis which tend to flare up when the skin barrier is damaged.
Dr Jart+ Ceramidin Facial Barrier Mask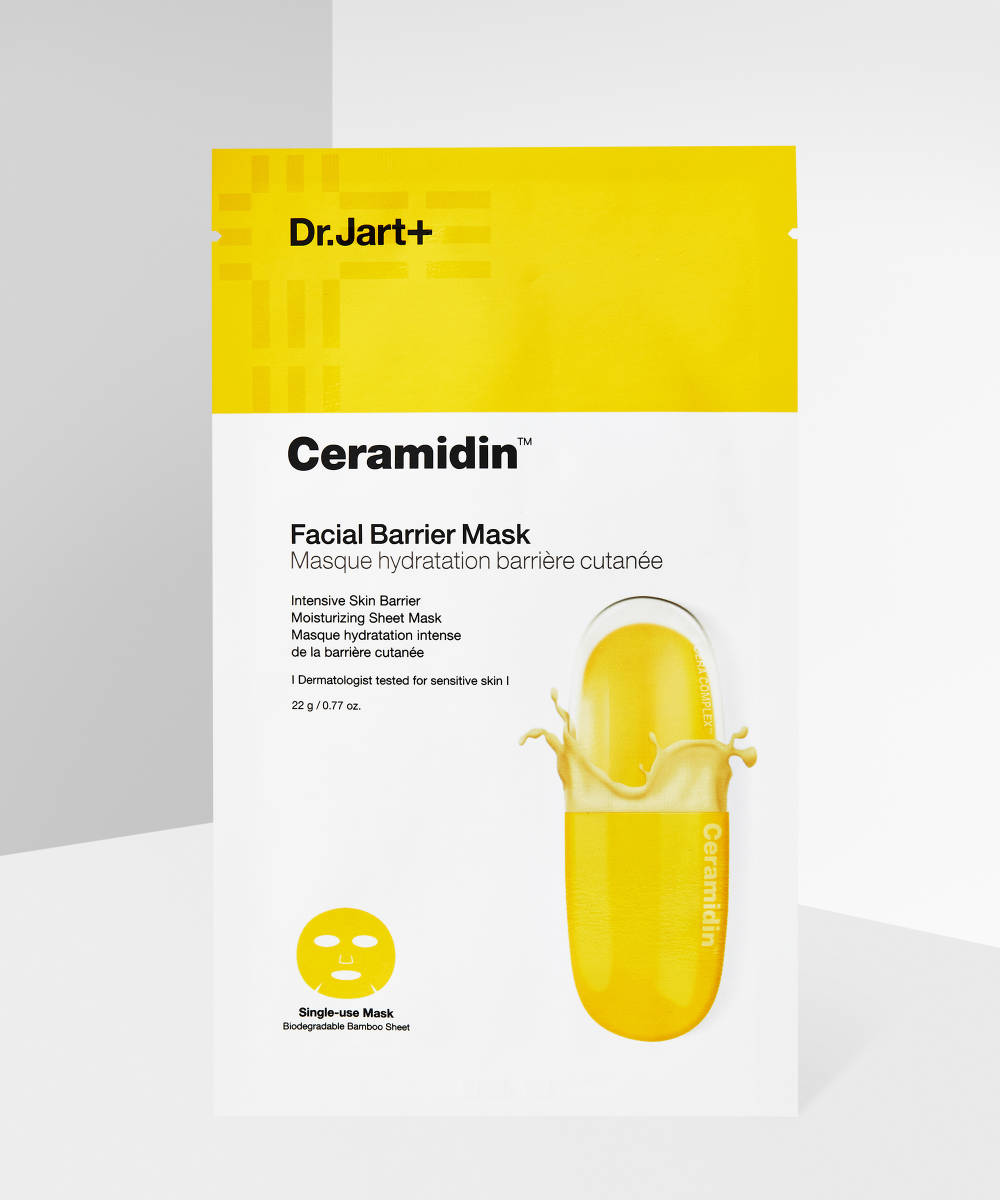 Dr Jart+ has an entire range of ceramide-rich products which help to moisturise skin and support the skin barrier, but this sheet mask is a great choice if you're after a fast fix and immediate results. Ceramides are naturally found in the skin – they make up the lipids that form the skin barrier – so are vital to preventing moisture loss and defending against external aggressors.
Aurelia The Probiotic Concentrate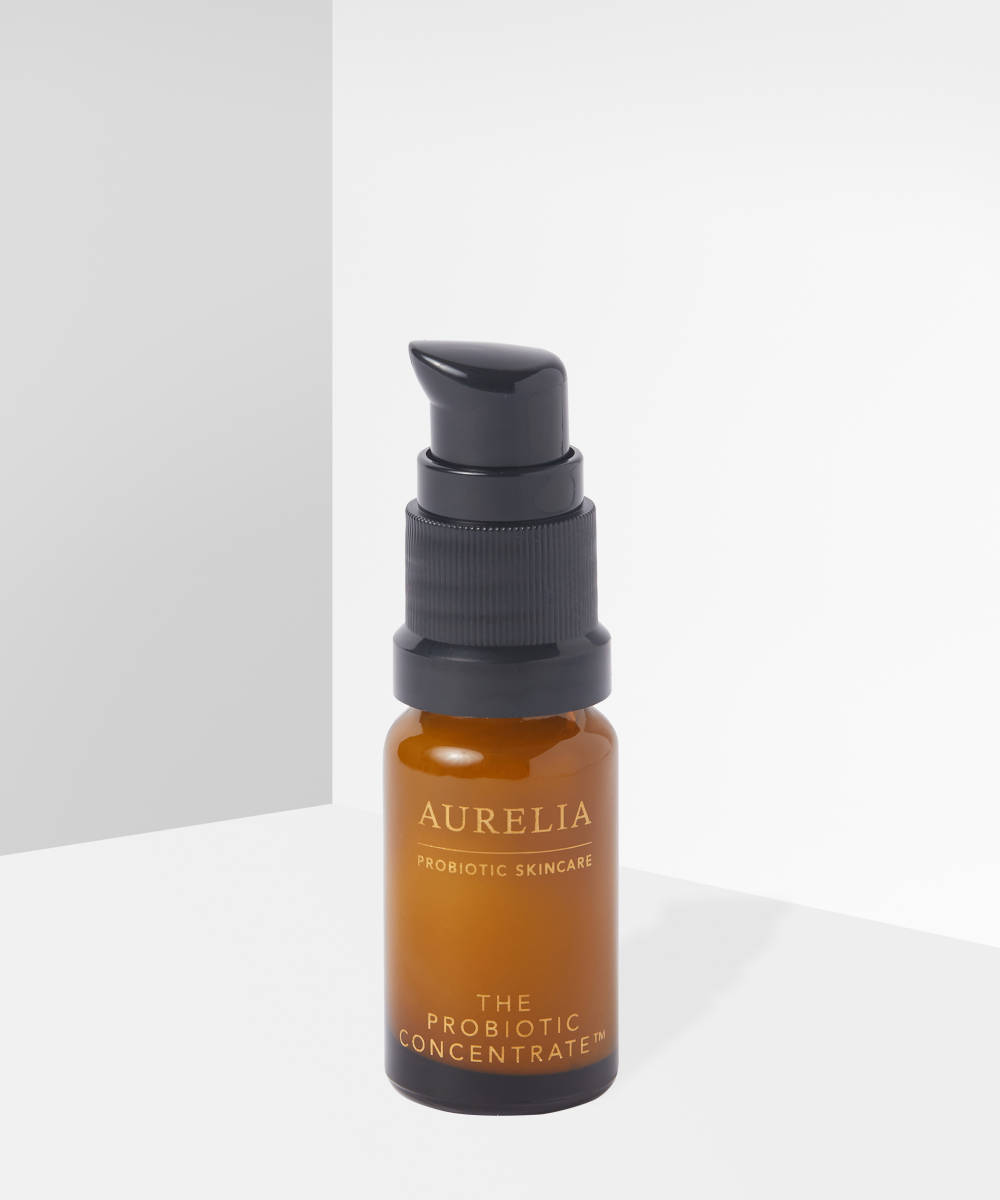 Probiotics (good bacteria) help to balance skin's pH levels and support the skin's barrier function – in particular, its defense against bad bacteria. This nourishing serum is perfect for layering beneath moisturiser and will instantly soothe inflamed and irritated skin.
Allies of Skin Molecular Saviour Prebiotic Repair Mist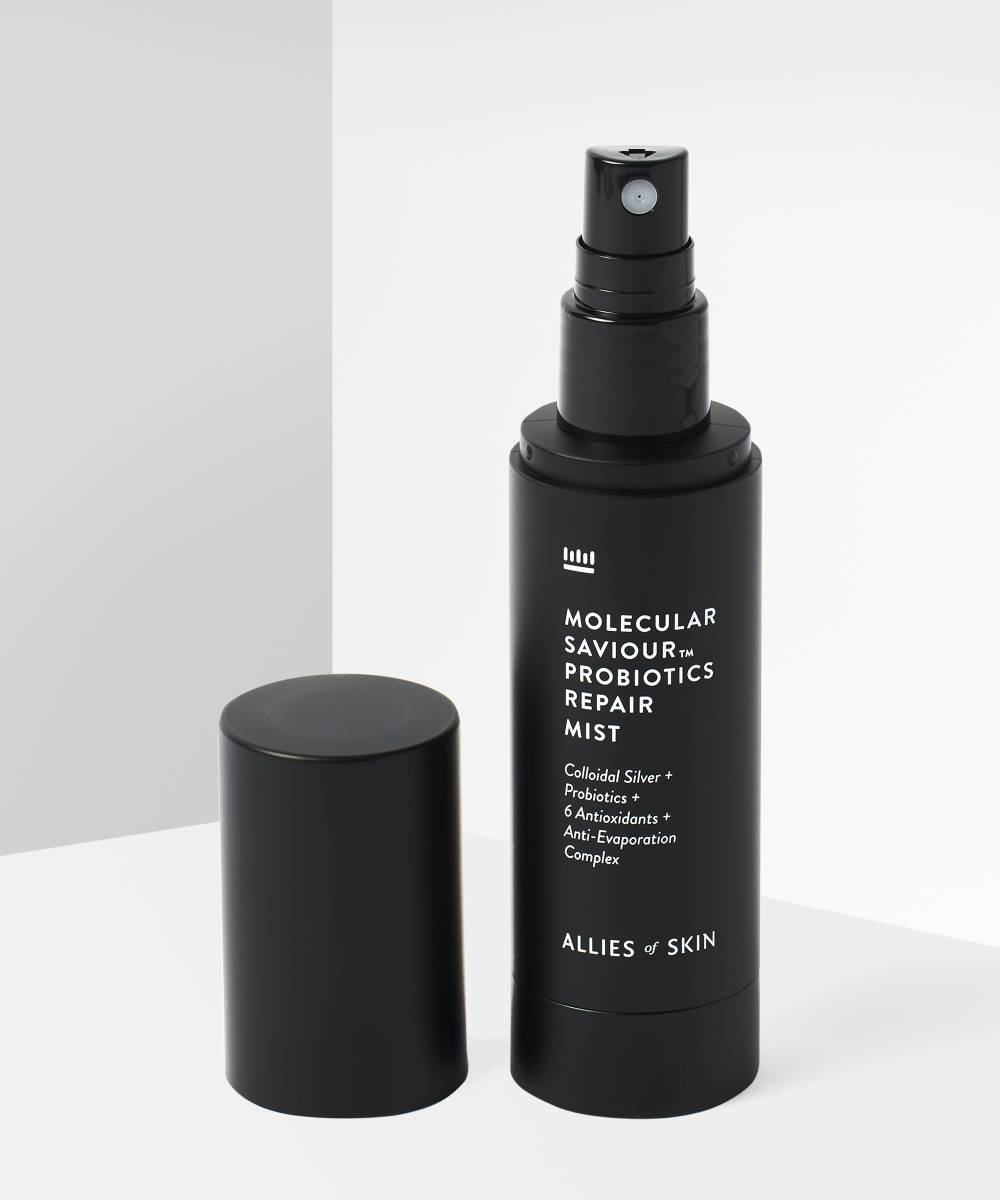 Layering a mist between your serums and moisturisers is a great hack for improving hydration, and this option is far more than just you regular hydrating face mist. The formula is enriched with prebiotics (which feed and boost good bacteria) alongside antioxidants like niacinamide and vitamin C which work together to repair, restore, and replenish the skin barrier.
COSRX Hydrium Triple Hyaluronic Moisture Ampoule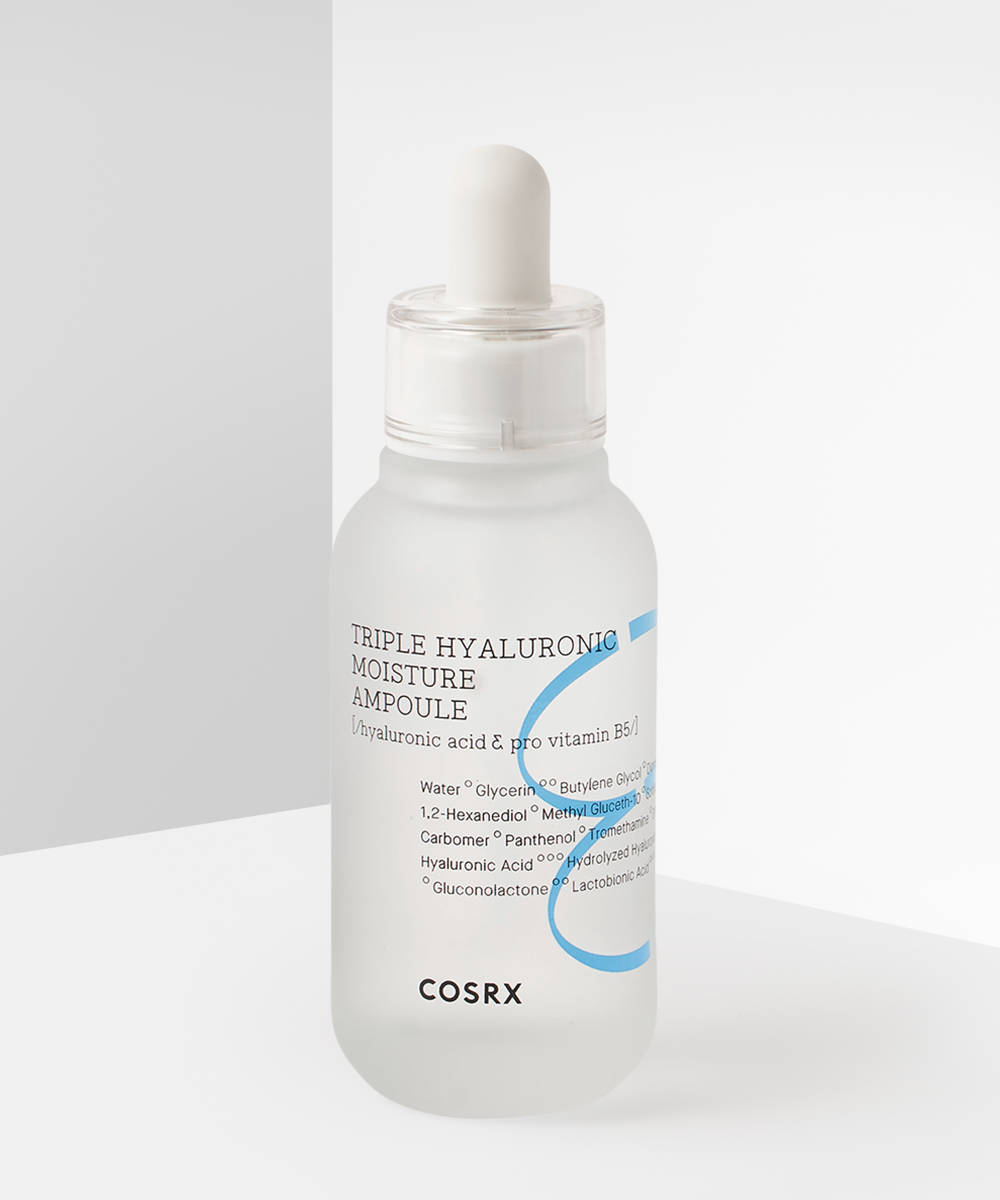 Hyaluronic acid helps to draw moisture into the skin (each molecule can hold up to 1000 times its weight in water), so layering this basic (in a good way) hydration serum onto freshly misted skin will help to improve the absorption of your moisturiser, if applied immediately after. Use this is you're experiencing dehydrated skin or dryness – the formula also contains barrier-strengthening niacinamide.