As if the dreary days, dark mornings and even darker nights weren't enough to contend with, winter also brings with it an abundance of bad hair days. Colour and shine dull, lengths dry out, split and tear, unruliness reigns. But thanks to our editor-approved selection of restorative beautifiers calm can quickly be restored to stressed-out, winter-weary tresses.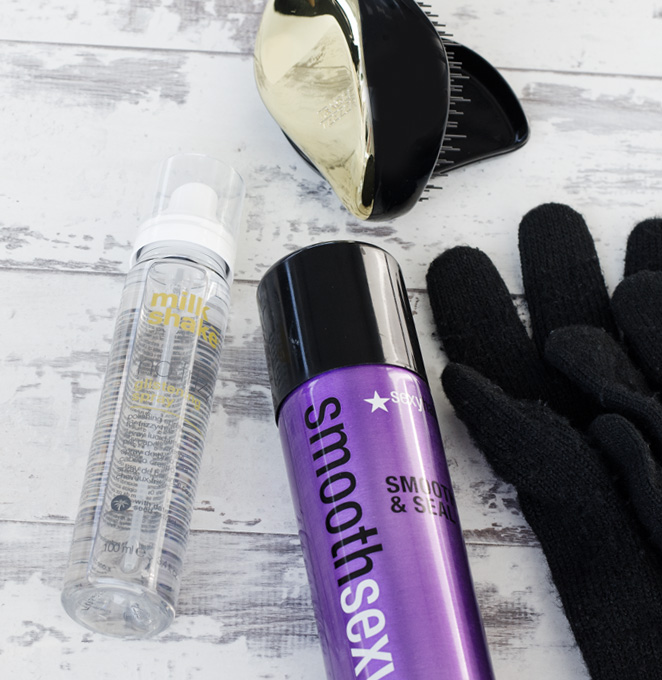 Static & Flyaways
On frosty mornings woollen hats, furry hoods and oversized scarves together with central heating and biting winds can quickly lead to static strands. And few things irritate more than splayed hair with a mind of its own. If you find that your hair starts to defy gravity particularly in the presence of your hairbrush, then it's time for an upgrade: Tangle Teezer's iconic bendy-bristled brush is designed to glide through lengths and ends without creating static, and with minimul snags. A light mist of a glossing, finishing spray will work wonders to lightly hold down hair, keeping it sleek and well behaved!
Tangle Teezer >
Dryness
When them mercury drops, the central heating is ramped up and hat hair becomes an actual thing, even the most typically healthy hair types can quickly succumb to dryness and become unmanageable. Look to hydrating formulas to help replenish lost moisture and lavish hair with a deep conditioning mask to bring it back to its former glory. Whilst the concept of oily hair may not seem so appealing, we guarantee that a specialist hair oil, applied in liberal amounts to towel dried lengths works wonders to lock in hydration before heat styling.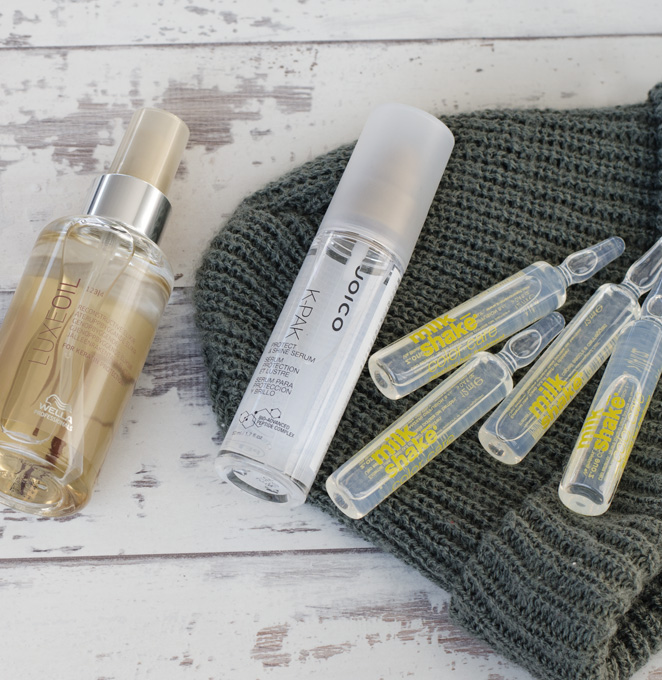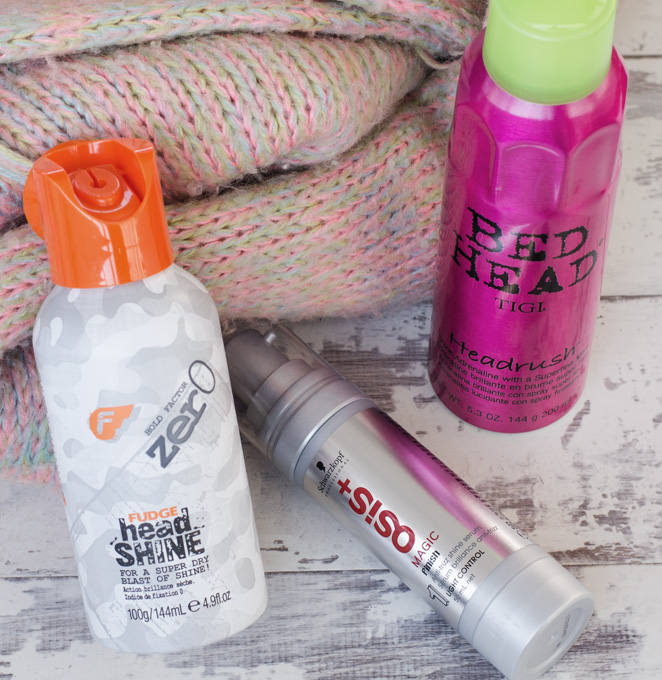 Forego Frizz
If you're hair is naturally prone to fuzz-up and frizz you'll be well aware that whilst there's less humidity in the dry winter air, sadly it doesn't equate to smooth perfect strands, but quite the opposite. To smooth away any unwanted frizz try running a touch of a lightweight serum across styled hair to tame flyaways. For oil-prone or fine-hair, serum can quickly look greasy so plump for a shine mist instead. The weightless formulas won't dirty the hair nor force it to drop; we like to spritz a little onto the bristles of our hairbrush before running through lengths and ends.
Fudge Head Shine >
OSiS Magic Shine Serum >
Bedhead Head Rush >
Split Ends
Winter-dehydrated hair quickly becomes brittle and more prone to breakage – if you notice more strands than usual in your hairbrush, this is likely to be why. Prevention is always better than cure, so keep hair well-nourished with a repairing treatment. And whilst you cannot fix split ends, you can temporarily seal them down until it's time for a trim. A slick of serum warmed in the palms of hands can be smoothed over the very tips of hair to lend a sleek finish, without a broken strand in sight!
Wella SP Luxe Oil >