It's official, matte skin is out and glowy skin is in. More specifically, glowy skin that's so bright, fresh, dewy, and radiant, it looks like you came straight from your yoga class… Healthy, luminous, and natural – this is skin at its very best. 'Yoga skin' is the (un)official name for the look – coined and created by Glasgow-based MUA Sara Hill. We sat down with Sara to get her top tips and chat all things yoga skin…
Yoga skin is part of a bigger trend – enhancing natural beauty
"I think, like everything in fashion and pop culture, trends go from one extreme to the next. For the past few years, full coverage, matte makeup and harsh contouring has been the go-to look, heavily influenced by Instagram, and now I think people are looking for something different – a return to 'real'. Beauty looks are shifting back to fresher, healthier looks, exposing freckles and even blemishes, to show off our real beauty and enhance it as best we can. "
Skincare and makeup are merging together
"As a nation, we're all far more invested into our skincare regimes than we were, and we understand the importance of a great skincare routine. We know that diet, exercise and lifestyle can all impact on our skin, and we're all looking for ways to be naturally radiant and glowing. I believe that yoga skin embodies all of these things, tapping into the skincare and wellness trends but also showing how we can use makeup to achieve a hyper-real and beautifully natural look. It's all about less makeup, more skin, which I think lots of us are really into at the moment."
Pro-MUA techniques are going mainstream
"For many years, professional makeup artists have been sheering out foundations using skincare; it's nothing new, but it shows how consumers are tapping into professional techniques and that this kind of knowledge is now far more mainstream. Yoga skin was a recipe I created, to help everyone achieve the natural, glowing and effortless-looking skin that we see in editorial shoots and magazines all the time, but made easily by using what they already have at home."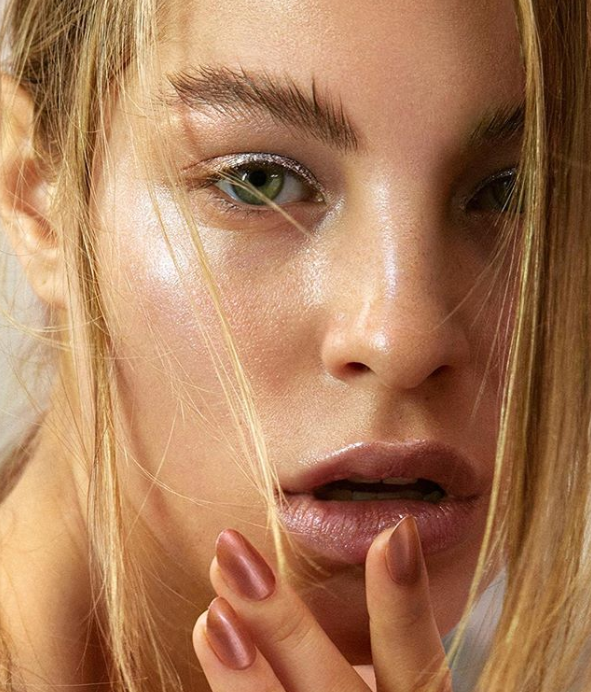 "I think the main element that's appealed to people is how easy it is to achieve. The finished look is so glossy, so beautiful, but it just takes a few minutes to achieve, and there's no complicated brush regime or step-by-step to follow; it's just mixing to your required ratios and applying with the fingers. Yoga skin is also incredibly versatile, meaning that everyone can adapt it to suit their skin tone or type. Dryer skins can mix in more skincare, oilier skins can mix in more foundation, you can amp up or reduce the ratios to suit and create a tailored look that suits you perfectly. It's also a very affordable look, as you can create it from what you already have in your makeup bag and on your skincare shelf."
The trick to mastering yoga skin is letting each layer absorb
"I think it's important to remember that your skin is an organ, and will absorb skincare and product at different rates, depending on the different areas of your face, so you should take this into account prior to application. For example, if your cheeks are dry and dehydrated, this area will absorb skincare quicker than your T-zone, which is often oilier. Your have to give your skin a little time to settle before moving on to your next step, so I recommend applying skincare and then waiting five minutes before applying your primer, and another few minutes before you start applying the yoga skin base. And with the yoga skin mix, allow 2-3 minutes between layers for best results, so that you can build coverage gradually."
There are four essential products you need to do yoga skin
"You absolutely need the basic four-product mix of facial oil, liquid foundation, liquid highlighter and an illuminator, but you can adapt the proportions of each to suit. I think a 60% foundation, 40% skincare/illuminator mix works best for most skin types, but you can adapt this if you need. Foundations should be sheer to medium coverage, and your 'shiny liquids' should have either a pearlescent or golden sheen to them, depending what suits your skintone best. Skincare should always be in the form of a facial oil, but if your skin is especially dry, you can add in a little squeeze of a moisturising cream too."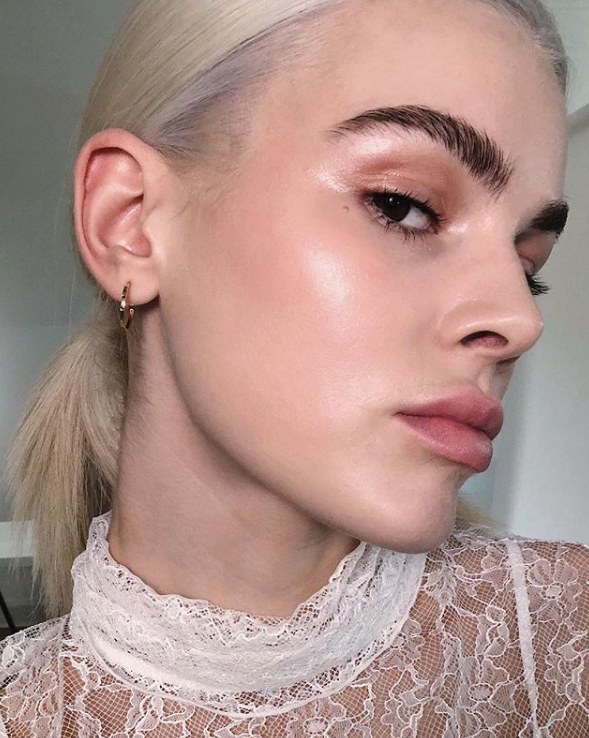 You can still do yoga skin if you have blemishes or redness
"The look is very sheer and radiant, but there is still coverage within it. The overall look is a very healthy, real 'no makeup' look so you definitely don't want to go too heavy with coverage, but you can add in little extra layers to disguise any problem areas. For redness, I would use a colour-correcting primer to even this out before you start with the base. For blemishes, you can still apply concealer and powder; use a liquid concealer, only where it's needed, to add a little extra coverage, and apply powder to set (again, very lightly). Just try not to overdo it!"
This is how to achieve yoga skin without looking oily
"The beauty of this look is that it can tailored to suit your specific needs, so any kind of skin can wear it. Just lower the ratio of skincare mix and add in a little extra foundation to balance out. You can set the look with a loose powder too; a very light dusting with a large fluffy brush or a powder puff will help lock in the makeup without losing the glow. Focus your powder on the areas where you're most oily and try to keep other areas powder-free so that the overall effect is still very fresh."
Skincare should be the key foundation for every makeup look
"Good skin takes a lot of work and dedication. It doesn't matter what the adverts say, we're very rarely born with it! Your skin changes as you get older too, so making sure that you look after it properly, with a strong skincare routine, will make all the difference. Makeup will never reach its full potential if your skin isn't in good condition, and the better your skin, the more confident you'll be stripping back your makeup. As a makeup artist, it's all in the prep – when you sit in my chair, you get all the skincare, masks and massage before the makeup is applied, to ensure that your canvas is as bright, fresh and smooth as possible."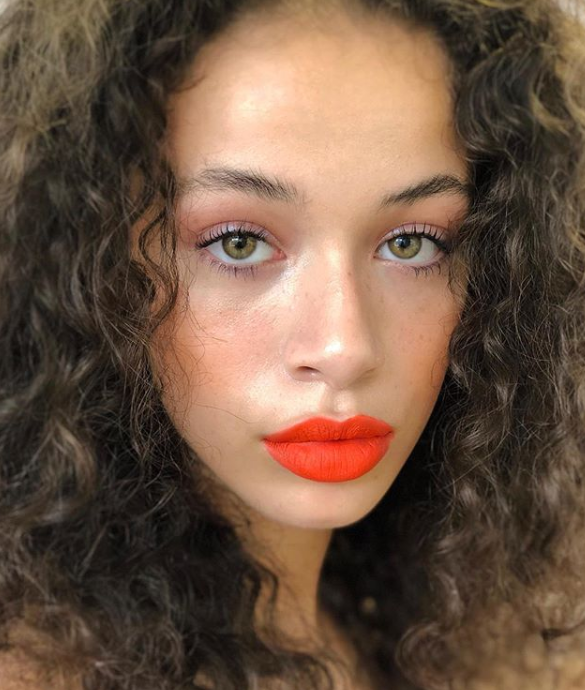 1. Cleanse and prep your skin as normal. Let your skincare fully absorb before applying a small amount of (silicone free) primer.
2. Combine 3-4 pumps of liquid foundation (preferably water-based and sheer/medium coverage), one drop of a skincare facial oil, and one drop of golden-toned strobe cream or liquid highlighter.
3. Massage this mix together and into your skin using your hands (this gets circulation flowing and makes the base sit better, too)
4. Build up in layers until you are happy with the coverage – if applying multiple layers, allow time for each to dry before reapplying.
5. Add a small amount of liquid concealer to any areas that need more coverage, and cream blusher of bronzer to add definition.
6. Set the look with a very light dusting of face powder and a small fluffy brush to keep it sheer.