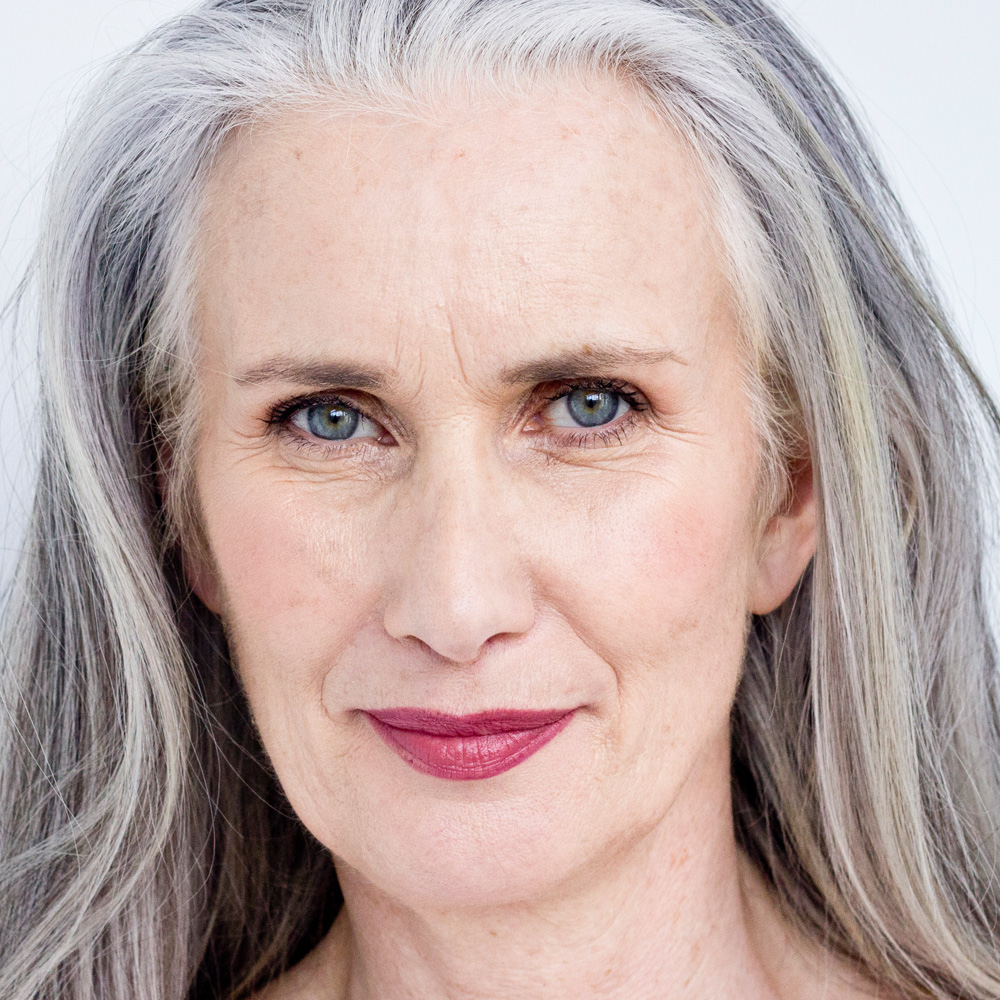 Makeup in your sixties should be quick, easy, transformative, and have the power to instantly boost your mood. Avoid getting stuck in a beauty rut – there's no reason why you shouldn't explore and experiment with makeup throughout your sixties. Your makeup bag is just a few tweaks away from youthful, glowing skin, full lips, and bright eyes.
To keep your skin as natural as possible, a base with anti-ageing benefits and a hydration boost is key. For a fresh, healthy coverage, start by massaging a luminous moisturiser into your skin and follow it up with an illuminating primer to prep your base. A touch of BB cream will even out your skintone, soft-focus lines and imperfections, and give you a lit from within glow.
Look for products rich in minerals and antioxidants like the Embryolisse Voile Illuminateur De Teint Complexion BB Cream SPF20 – a water-based formula that will provide sheer, hydrating coverage, and can easily be applied and blended with your fingers. Pair it with the Milani Retouch and Erase Light Lifting Concealer – dot it only where necessary to target sunspots, under-eye darkness, and age spots. The concealer-highlighter hybrid treats and softens flaws without caking, and provides a quick and easy lift – ideal for mature eyes.
It's not all about coverage; a sheerer concealer is more flattering as skin ages – heavier cover-ups will sink into and emphasise fine lines. Concealer, especially around the mouth, eyes or nose can sit in laughter lines and draw unwanted attention, so if you need to mask any major redness, dark circles, or broken capillaries, use a lightweight and buildable textured colour corrector to tone down unwanted discolouration.
Adopt a 'less is more' approach with the Cover FX Power Play Concealer; not only does the creamy texture feel weightless on the skin, but it blends effortlessly for a flawless finish that completely masks imperfections.
When it comes to eyes, a wash of coloured shadow is a more modern alternative to a traditional neutral. Stock up on fresh shades that will enhance your eye colour; flattering hues of dark pink and dusky peach will bring out the natural radiance in your skin and can be built up from a soft, natural look to a dramatic evening style.
Try BEAUTY BAY Origin 42 Colour Eyeshadow Palette, which has 42 pigmented shades in flattering jewel-like tones. For the most flattering results, apply a wash of light colour over the lid then swipe a slightly deeper shade into the crease and dot a bright shimmer into the inner corner.
To restore glow and colour, start with the basics: a touch of rose blush placed high on the apples of the cheeks will instantly lift the face with a fresh, youthful glow and hint of vitality. As an alternative to powder blushes (which emphasise dryness and settle into fine lines) opt for sheer, cream formulas like Revolution Pro Blush and Lift Liquid Blush, which will look more natural and fresh. For a flawless finish, use your fingers to blend the colour along your cheekbones and build it up for a more vivid look.
Meanwhile utilise a touch of bronzer to add warmth. Again, reach for sheer, buildable formulas that won't streak on dry skin or look overdone. We love Beached Rays For Days Natural Bronzer Serum, which can be mixed in with your foundation or dotted over the high points of your face for a veil of instantly brightening sun kissed colour. With this failsafe duo to hand, you'll never suffer from a pallid complexion again.
Since lip pigment fades with age, you can go more vibrant as you age in order to restore lost colour. Whatever shade you choose for your lips, don't feel the need to shy away from bold or deep colours. Compromise by choosing a sheerer texture and finish that won't highlight any around-the-mouth lines, or emphasise a lack of fullness in the lips.
Pretty pinks will add volume and look fresh and modern, delivering high pigment in a weightless satin sheen. Counteract the appearance of thin, dry lips by making sure that lips are well hydrated before applying colour. A non-tacky gloss or balm will create the appearance of a fuller lip line, and products with powerfully hydrating formulas will subtly plump and accentuate lips with consistent use.