Feed your selfie obsession with our top photo-ready makeup tips. You'll never have to agonise over which filter to use again…
Does the definition of your eyebrows tend to get lost between perfecting your pose and snapping your selfie? That's because most phone cameras tend to lack detail and depth of field. Keep groomed arches intact and ensure they don't look thin in photos by etching a brow pencil in the direction of hair growth, using short, sharp strokes. Finish with a tinted brow gel if you want to plump the strands up further. Remember: full, handsome brows are your best youth-boosting accessory.
Nude lip lovers prepare for a switch-up; by saturating your mouth in a bold, creamy hue, you can reap all manner of rewards in the selfies that follow. The bright shade will bump up the radiance and clarity of your skin, while reds, pinks and berries with a blue undertone will lend some sparkle to your teeth and the whites of your eyes. Going for a slick of gloss? Combined with impactful pigments, it will help you cheat the vibrancy you usually get from a tap of the X-Pro II filter.
Lashes are another detail that disappears when snapping selfies, but one simple trick will enable your flutter to appear more prominent. Lend strength to your lash line with 'tight-lining' – a technique that sees you glide a super-fine liquid eyeliner so close to your lashes that the skinny streak is almost invisible. Anything but graphic, the resulting, subtle effect appears to plump mascara'ed strands for photos, while still appearing fresh and natural.
When your artfully applied highlighter goes from dewy glow to seemingly sweaty skin in the face of a camera flash, it's time to adjust your formulas. Keep everything in your t-zone matte with a whisper of translucent powder, and focus illuminating pigments on the sides of your face – like the tops of cheekbones and brow bones – only. When paired with a shimmer-free bronzer swept into the hollows of your cheeks and around the edge of your face, your features will appear defined – even in the most over-exposed of snaps.
For those hoping to get a jumpstart on SS16's aqua peepers, it will take an extra, speedy step to ensure the colour shows up in photographs. When playing with vivid eyeliners, a la the Mary Katrantzou models, you can help your pigments pack a punch with a streak of matching eyeshadow. Just be sure that the shadow you trace over liner is as identical in shade as possible. That way you can up intensity without altering the colour.
If you tend to lacquer your lashes and line your lids in shades of brown, trying swapping those neutral hues for glossy black pigments to propel your peepers forward. The contrast of black against the whites of your eyes will strengthen the shape and make you look more awake. Add some brightening eye drops and – hey presto – you've nailed a selfie-ready gaze.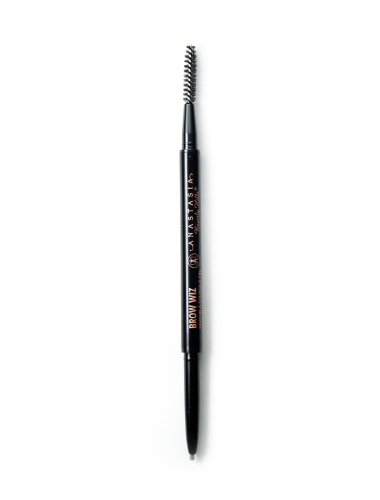 Etch detail back into your brows with the pencil loved by selfie queen, Kim Kardashian, herself. The super-fine nib can be nudged through sparse patches to create a natural-looking, full finish.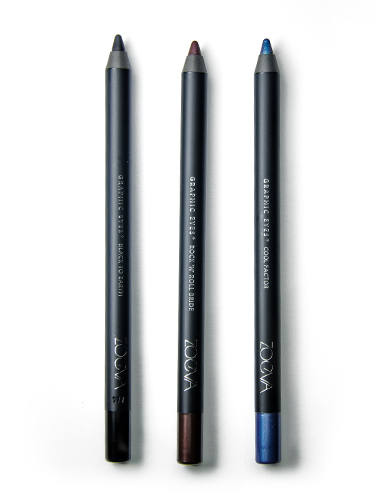 As richly pigmented as a liquid liner, these soft pencils glide over lids to create those aforementioned aqua eyes (try Good Karma) or a lash boosting, black tight-line.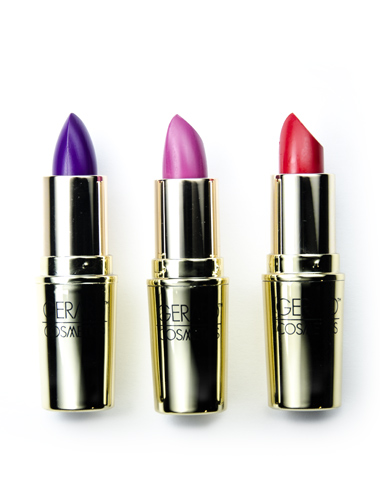 These pleasingly opaque lipsticks will make the shape of your mouth appear more prominent in pictures. Try Dragon Berry, Fire Engine or Grape Soda for a skin-brightening bonus.