It's time to find Youtopia in all your makeup looks, and we have the perfect collection to help you take your looks to paradise. By BEAUTY BAY's Youtopia collection is here to create those dreamy, euphoric looks that are made for enhancing your summer vibes. The vegan and cruelty free range has everything you need to find bliss in all your looks, from an electric pressed pigment palette to a trio of shimmering lip glosses. If you're looking for Eden, you need Youtopia.
YOUTOPIA Pressed Pigment Palette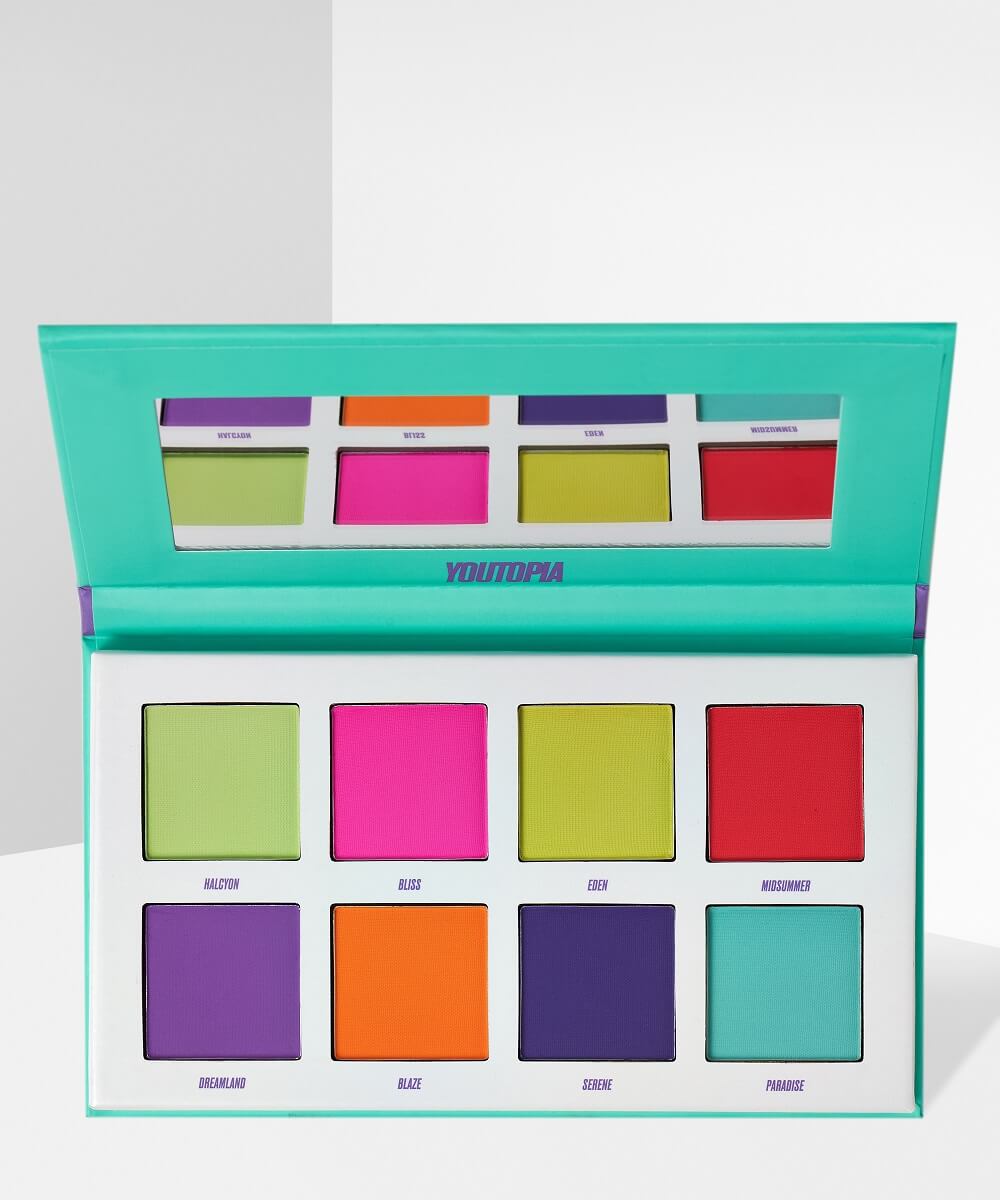 These shades radiate the feel-good-factor. Just looking at the Youtopia Pressed Pigment Palette will send your serotonin levels sky high. The eight-shade pressed pigment palette is the ultimate for creating everything from electric and daring vibes to daydreaming looks thanks to the bold primary colours paired with strong pastel hues. Make sure you get the most out of the pigments by applying them over an eye base.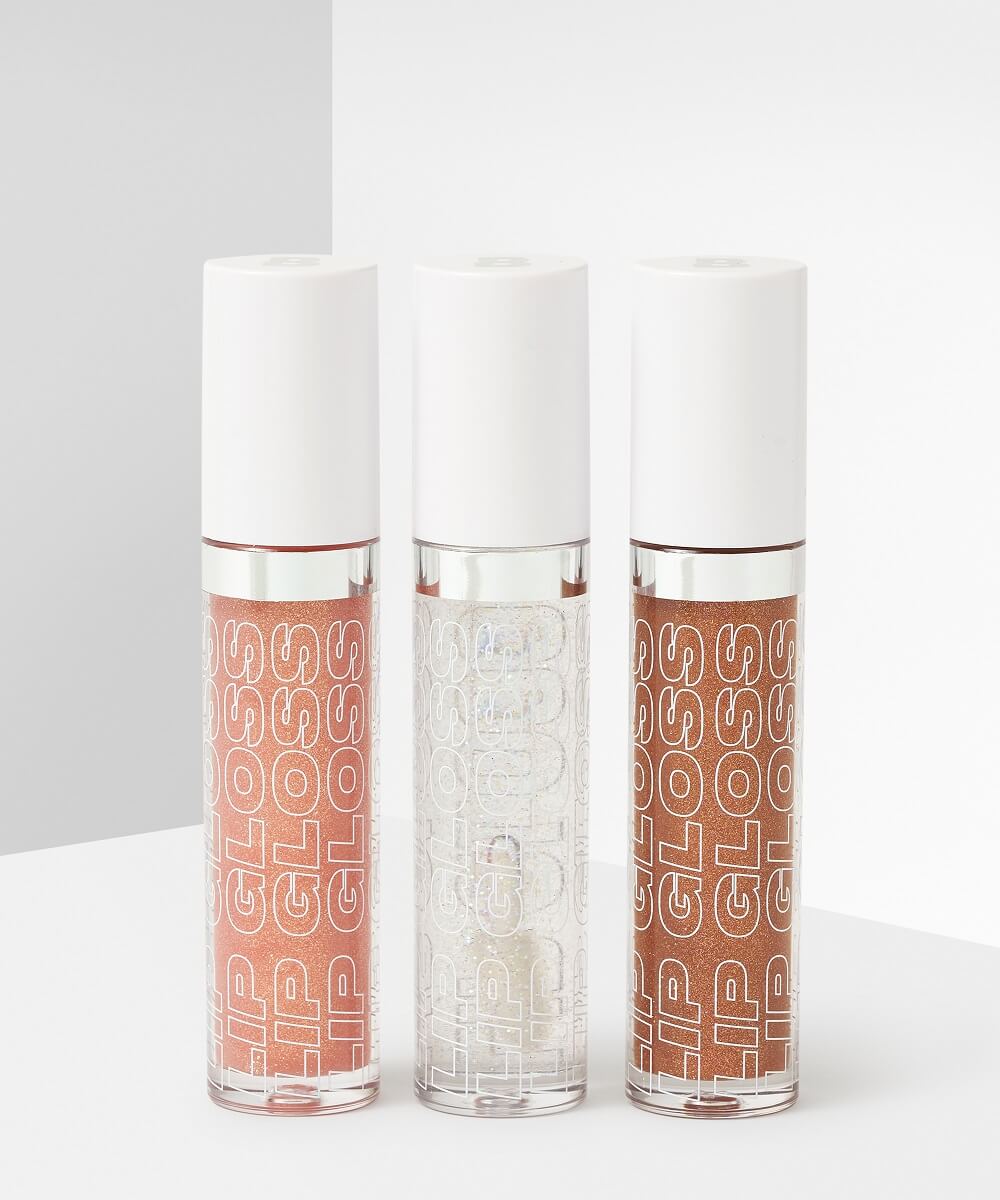 Glossy lips were made in paradise, but the Youtopia Lip Gloss Trio is on another level of bliss. The shimmering glosses have been enriched with vitamin E and jojoba oil, plus a sweet coconut scent to keep your heavenly lips looking and feeling euphoric. Perfect for creating sparkly, dreamy looks, the lip gloss trio helps to keep the lips soft and conditioned while adding a glistening, glassy glow with clear, gold, and peach finishes.
YOUTOPIA Aquavated Liner Palette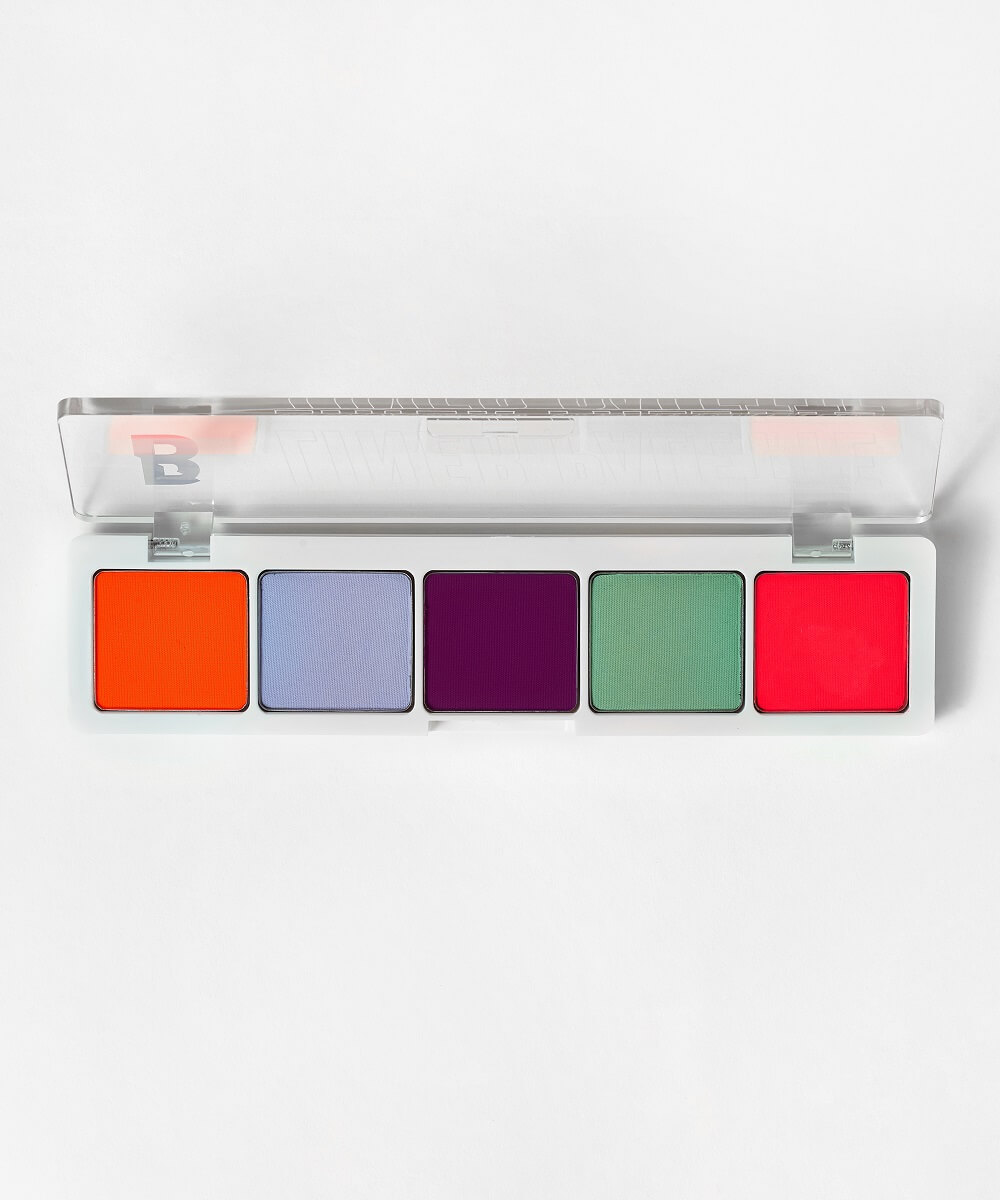 If you thought you had reached peak graphic liner, the Youtopia Aquavated Liner Palette is here to take your looks to new levels of dreamy. With five water activated shades included, the ultra-pigmented palette has all the shades your collection has been missing. With bright, deep, and pastel shades includes, the smooth, long-lasting formula dries down to a budge-proof finish with intense colour payoff that won't crack so can find pigment paradise whether you're creating or wearing your looks.
YOUTOPIA Pressed Pigments
The Youtopia Pressed Pigments are the pots of joy that your makeup collection has been craving. The creamy pressed pigments have a soft foil finish, perfect for adding sheer, shimmering, and long-wearing colour to the lids. With two duo chromes (Air and Bloom) and two shimmers (Reverie and Vision) in soft gold, bronze, pink, and blue finishes, these lightweight pigments are the dream for adding subtle pops of colour or for taking you looks to a new level of Youtopia.