Sandal season is slowly creeping up on us, so let's get prepared together with a good pedicure. Whether you prefer a classic French style, an abstract design, or matching fingers and toes – there are no rules. All we know is that painted toenails are the new fingernails, and we are here for it. If your job doesn't allow you to wear nail polish on your fingers (sorry, we can't relate), now is the perfect opportunity to go all out on your toes!
We've had a good hunt on Instagram and rounded up our favourite toenail art designs, so you don't have to. Seriously, we've done you a favour. Searching #toes on Instagram is a path we never want to go back down. So, you're welcome…
Here are our faves to give you some inspo for your next DIY session or salon appointment.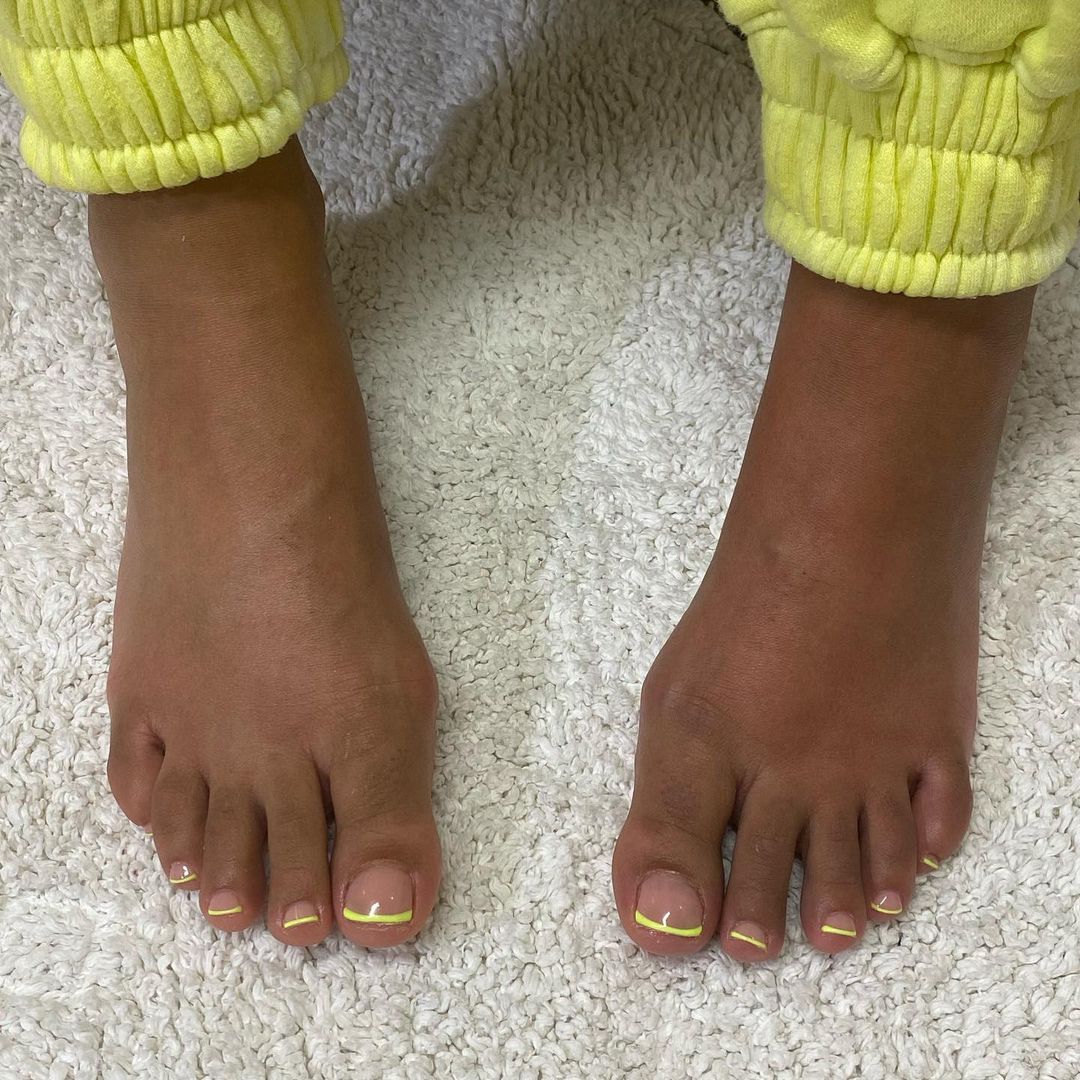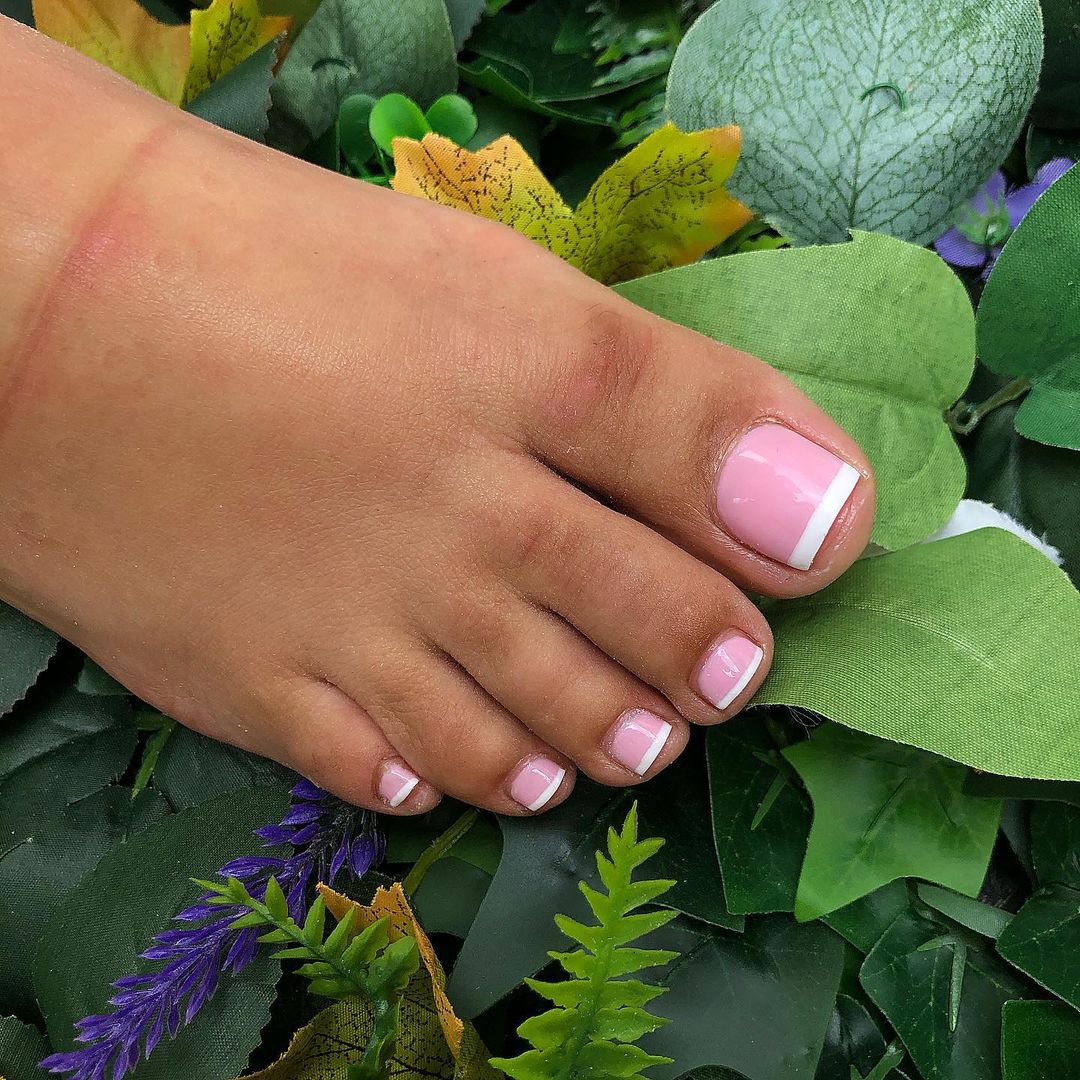 We're obsessed with this classic French pedi by @carmens___. This timeless design will never go out of style, and looks as good on toes as it does fingers.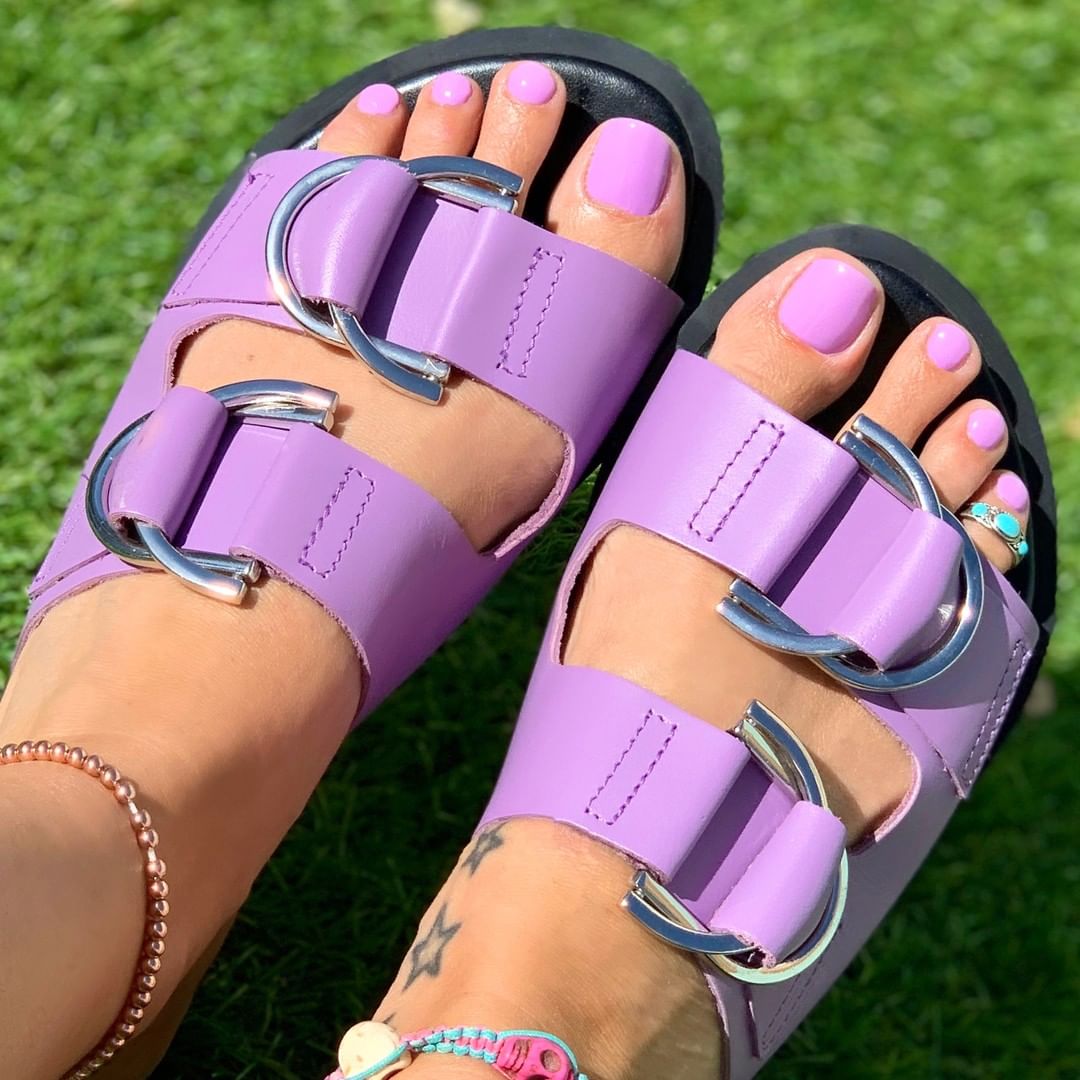 @nailsbyalicewhite is showing us all how it's done with this simple lilac set. It's giving us serious summer vibes. BRB, going to match our nails to our sandals asap.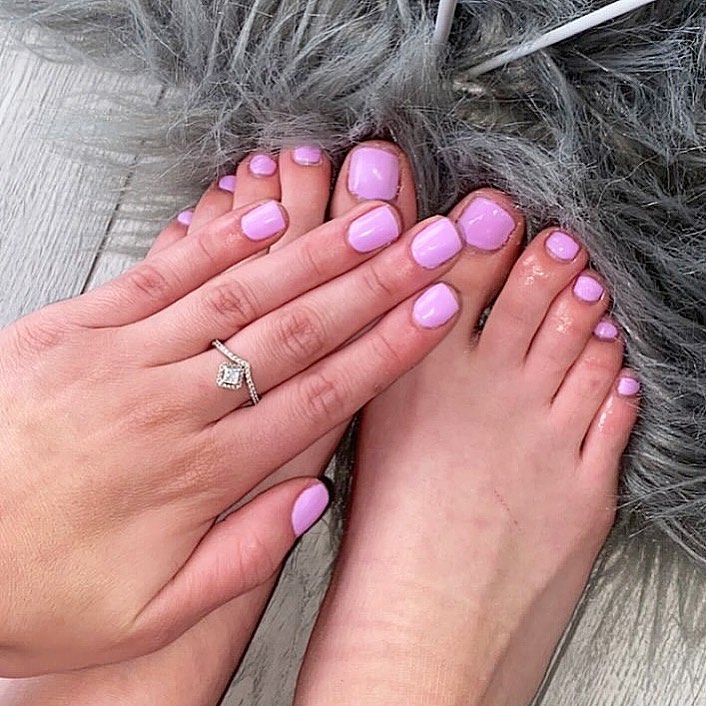 Speaking of matching, we are suckers for this matching mani-pedi from @nailsbycait_xx. Simple doesn't have to mean boring. Use Lilacism by Essie to replicate at home.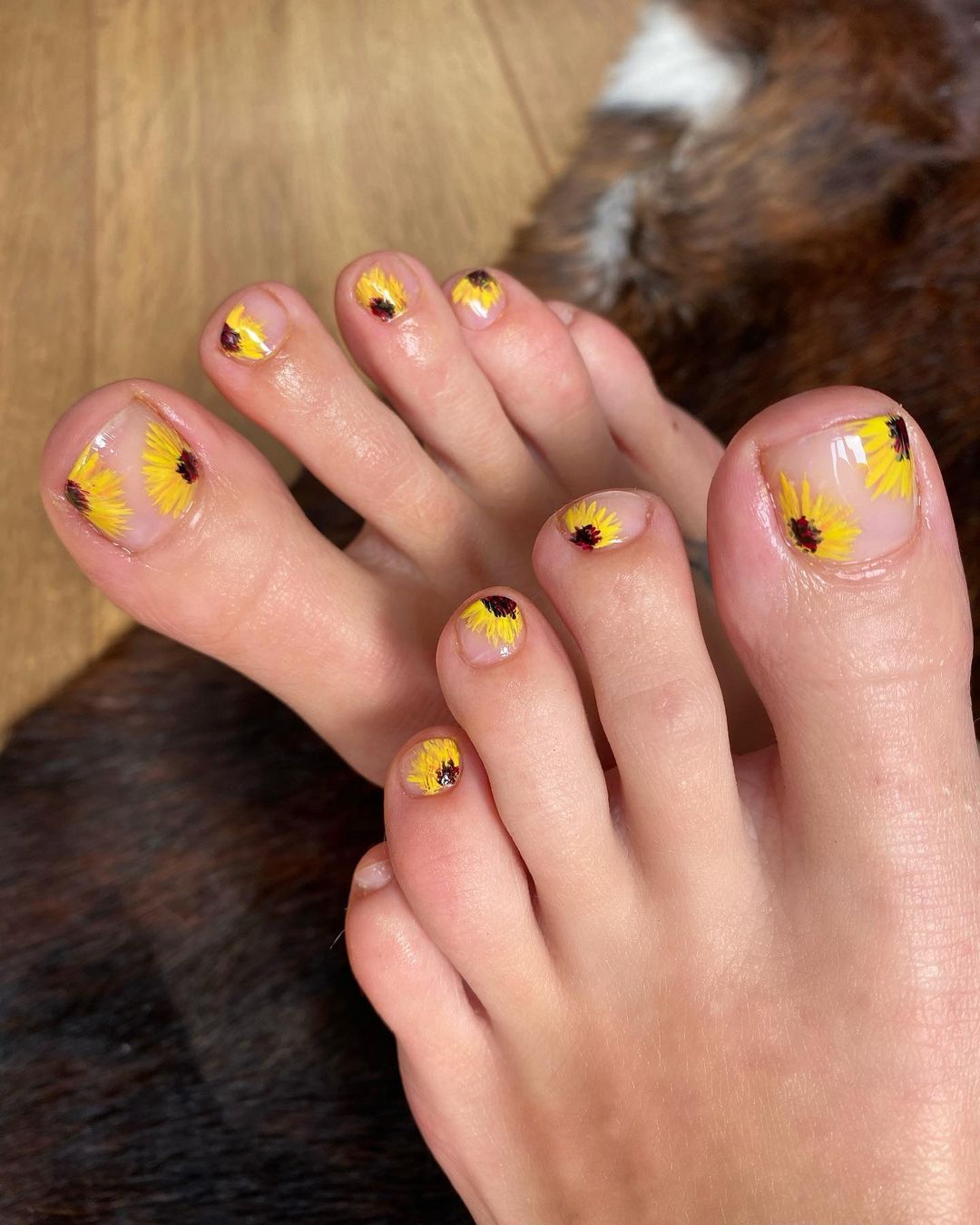 We cannot get over the detail of this sunflower set by @naildby_jc. These are the nails for you if you want something simple and dainty but fun. They are giving us serious summer vibes.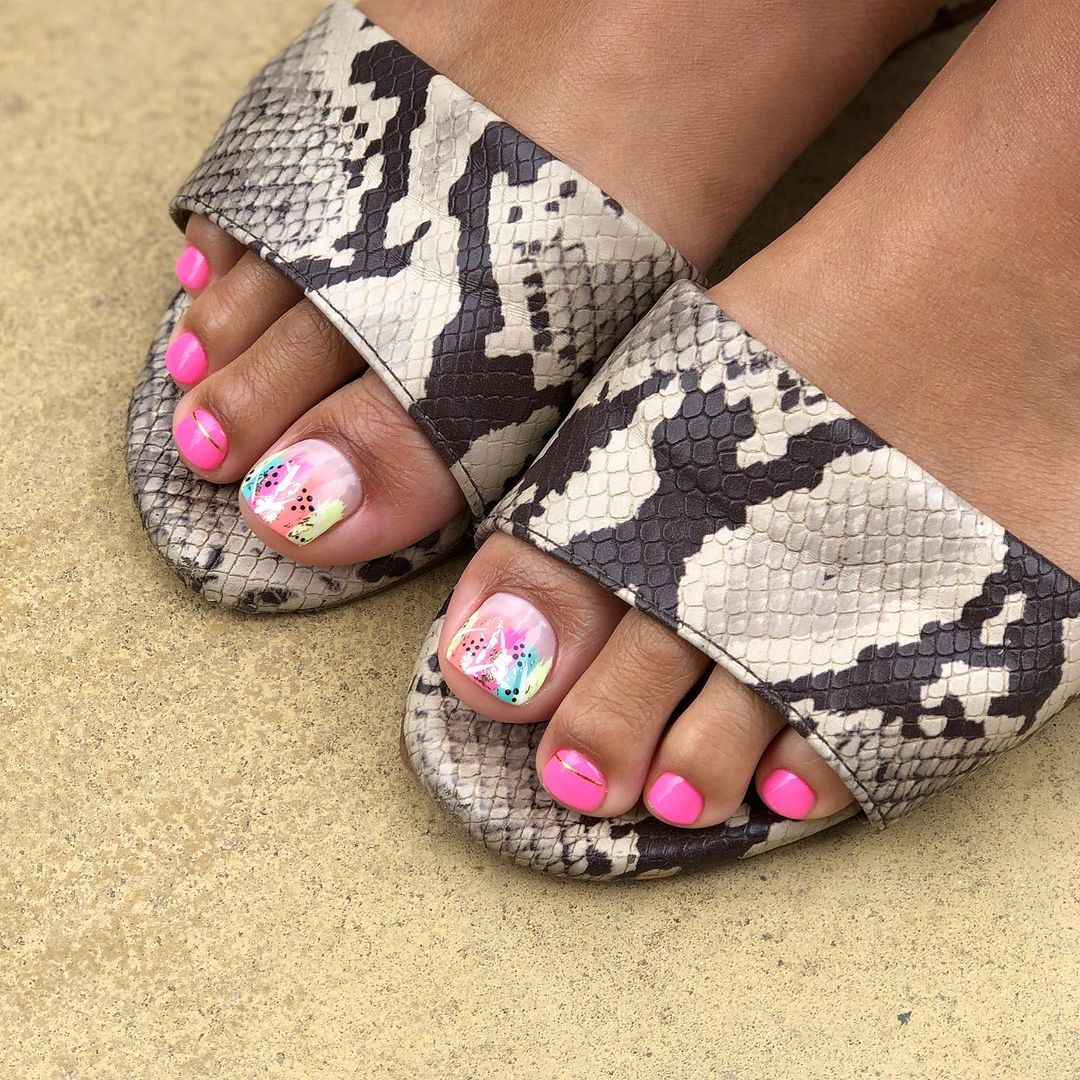 @nails_birmingham_uk pedi is nailing all the trends this summer. The mix of bright pink and abstract design is bang on trend. We're obsessed.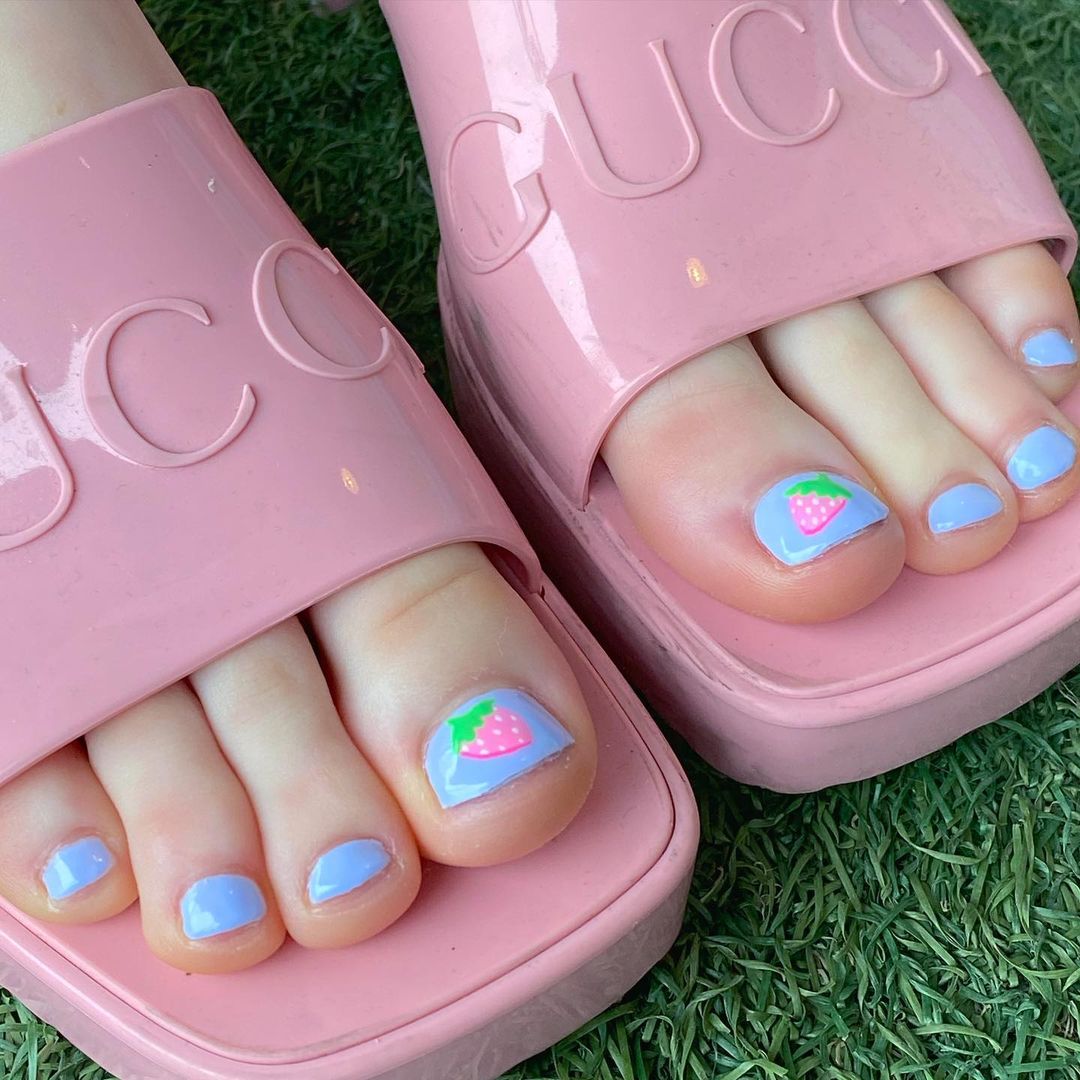 We love this super-sweet strawberry accent design by @ohmylorb. Paired with a baby blue background, consider us inspired.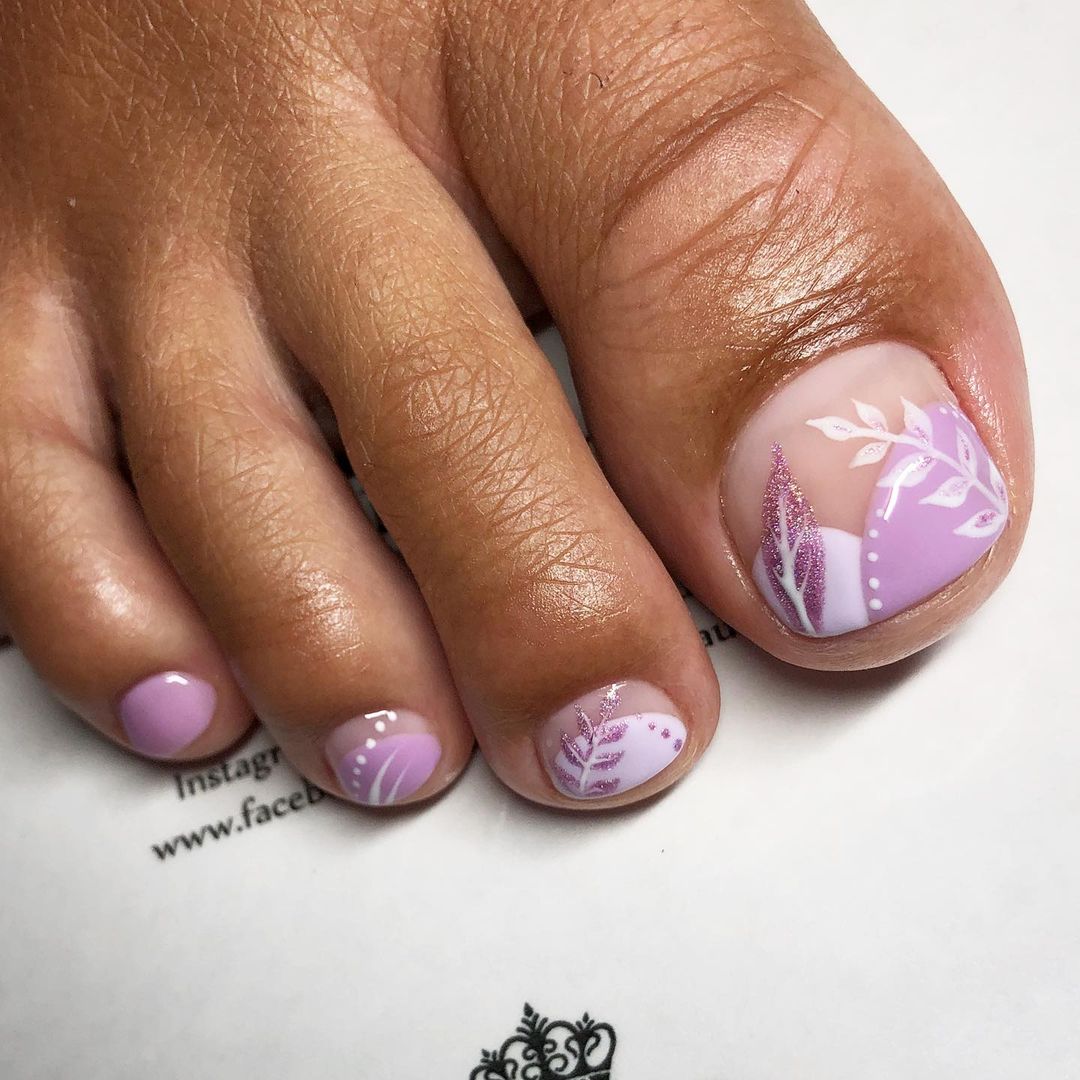 This two tone floral lilac design from @nails_birmingham_uk is ticking all of our boxes. If you want something simple but effective these are for you.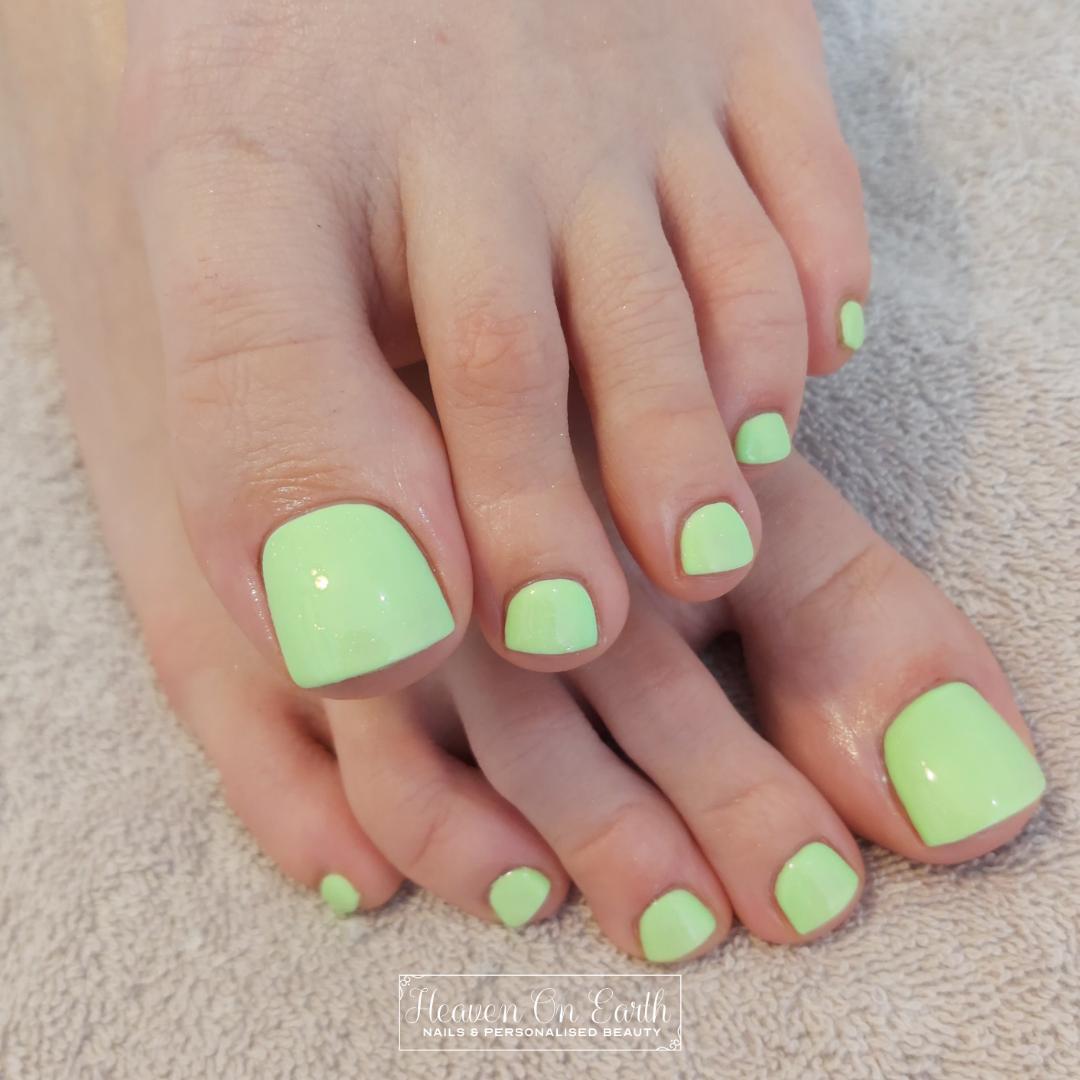 @paige_heaven_on_earth is showing us the neon trend out in full force with this set. The trend is going nowhere, so hop on it now.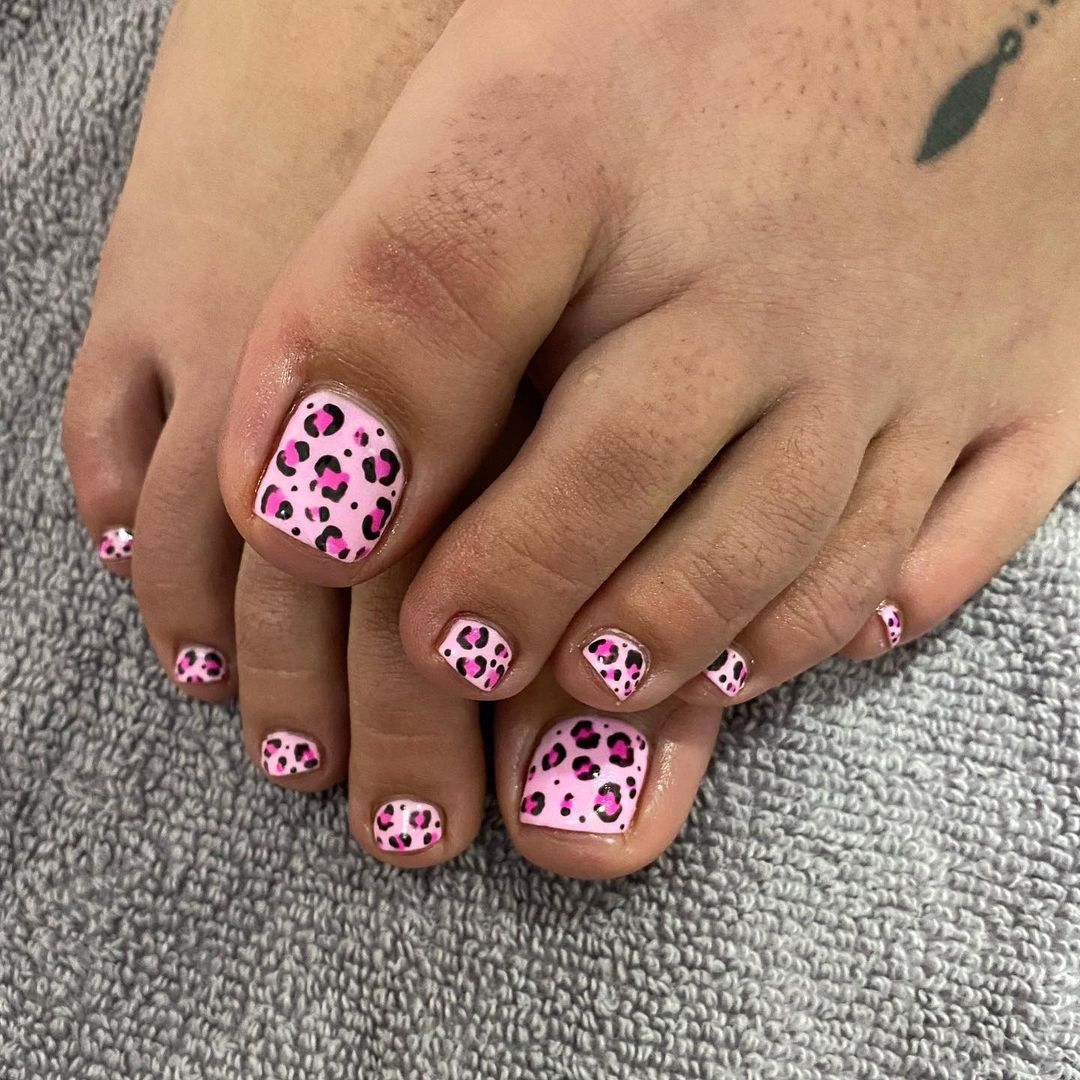 Pink and animal print. What more can we say? Switch up the classic animal print with this perfect pink set by @bethantaylorbeauty.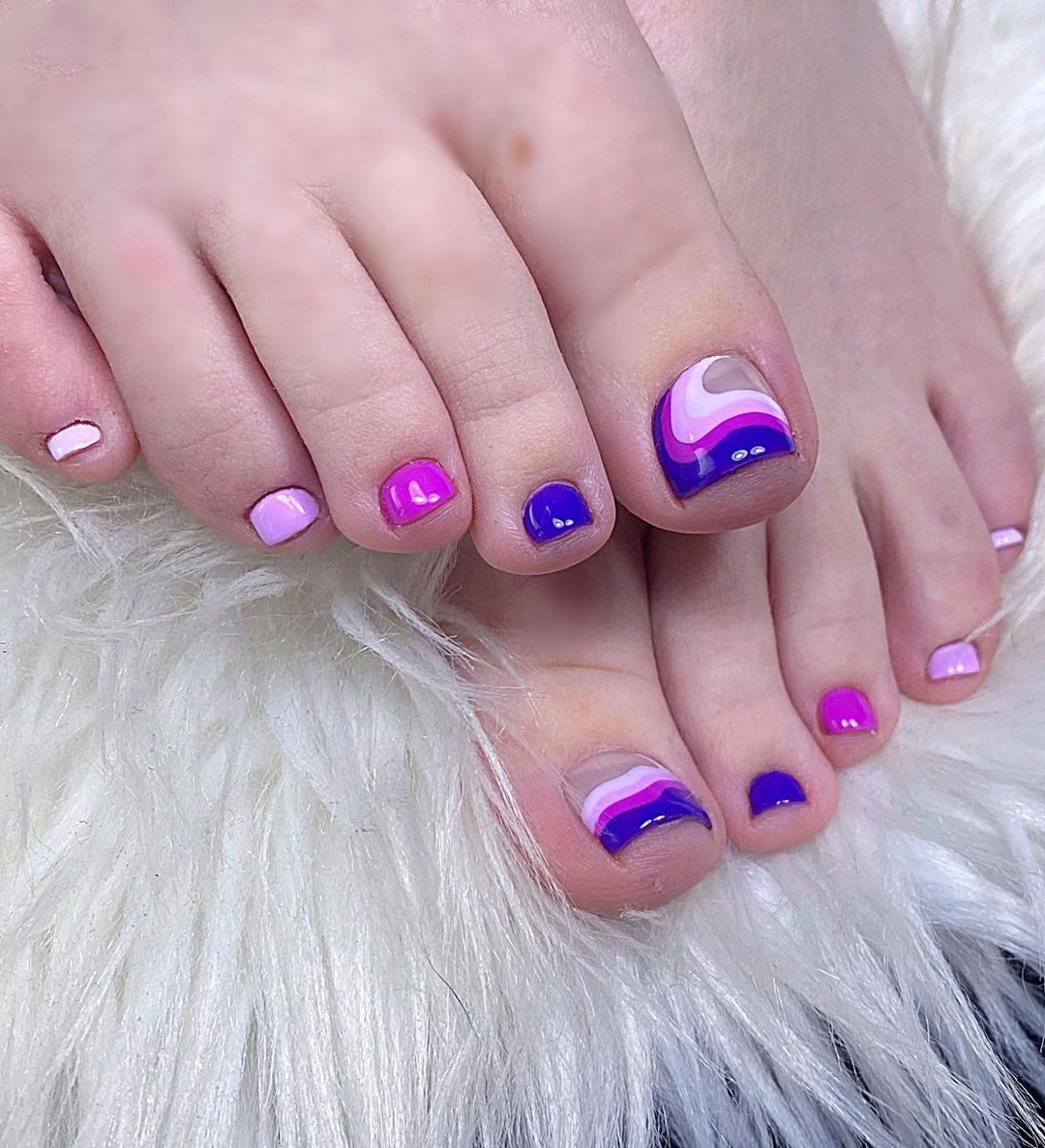 @showtimenailstudio is making waves with this purple tone set, straight out of your Pinterest feed. We're screenshotting immediately