about face is a brand that I have loved ever since we launched them on BEAUTY BAY. They combine high pigment performance with low maintenance styles and the formulas are accessible, bright, bold and buildable; perfect for creating fun looks with minimal time and effort.
The Minis: Matte Fluid Eye Paint Brights are a trio of bright liquid eye paints that dry down to a comfortable matte finish featuring La Zona Rosa – a watermelon pink, Blue Monday – a bright sky blue and Vertigo Flowers – a lime green.
As they come in a travel friendly size and are super easy to use, they are perfect for festivals, holidays or getting ready on the go!
This formula is really user friendly, tap onto the lid using your fingers, the applicator or a flat brush for full pigment, then use a clean finger or a fluffy brush to tap and blend the product into the crease for a seamless finish.
You can also utilise the formula for eyeliner by taking an angled liner brush and stamping the paint onto the lash line.
Scroll to discover how I use this trio, with my easy-to-follow tutorial!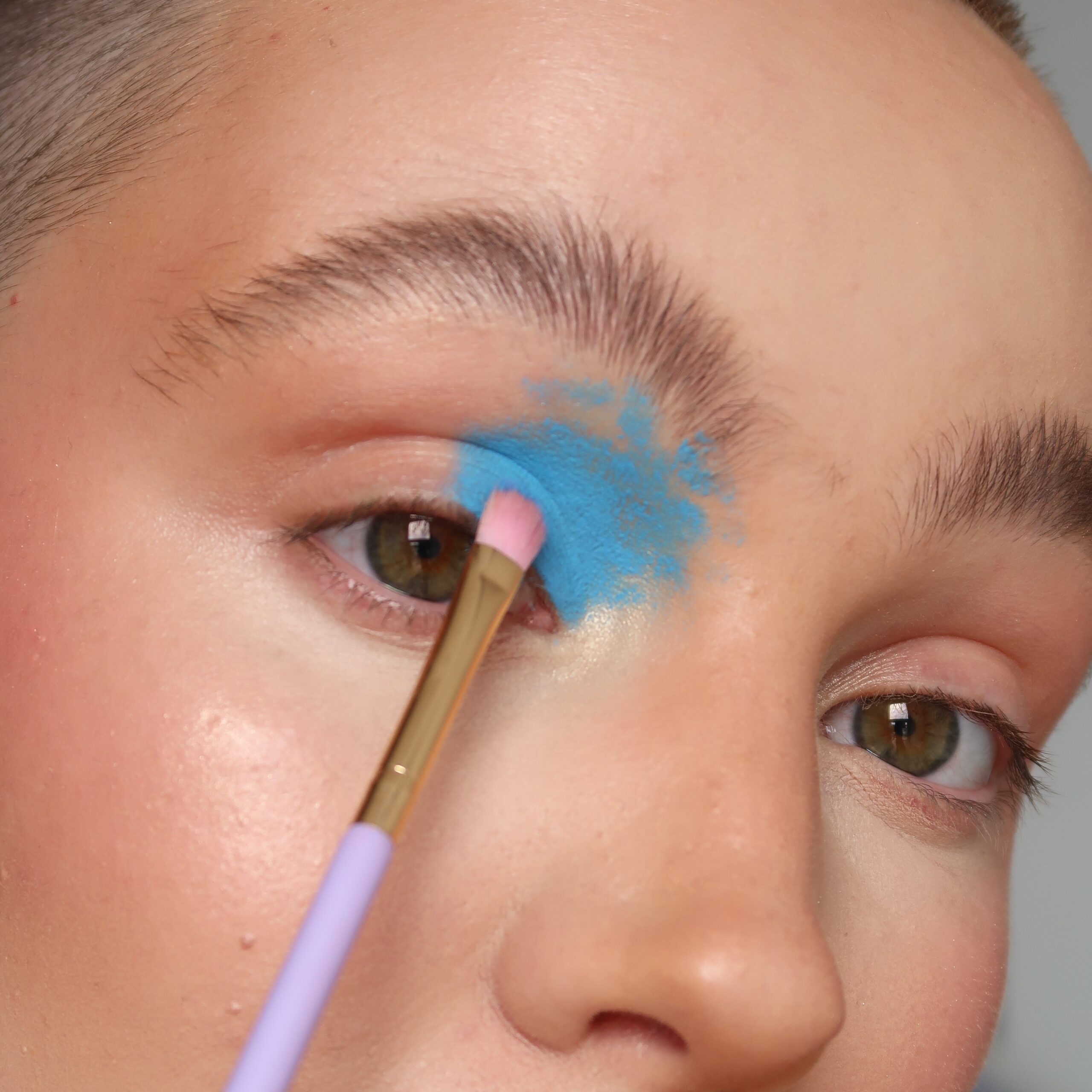 Prep the eyelid lightly using your favourite eye base, I used the By BEAUTY BAY Eye Base in Shade 2. Then begin to build up shade Blue Monday in the inner half of the eye. To do this you can use the tip of the applicator the eye paints come with, or a small brush – I am using the BC15 brush from Brush Candy's Violets 15 Piece Brush Set. Aim to fill the lid with colour and then gently tap across the crease of the eye and up onto the brow bone, leaving some blank space to create the look of a paint splatter.
STEP TWO: PIGMENT SPLATTER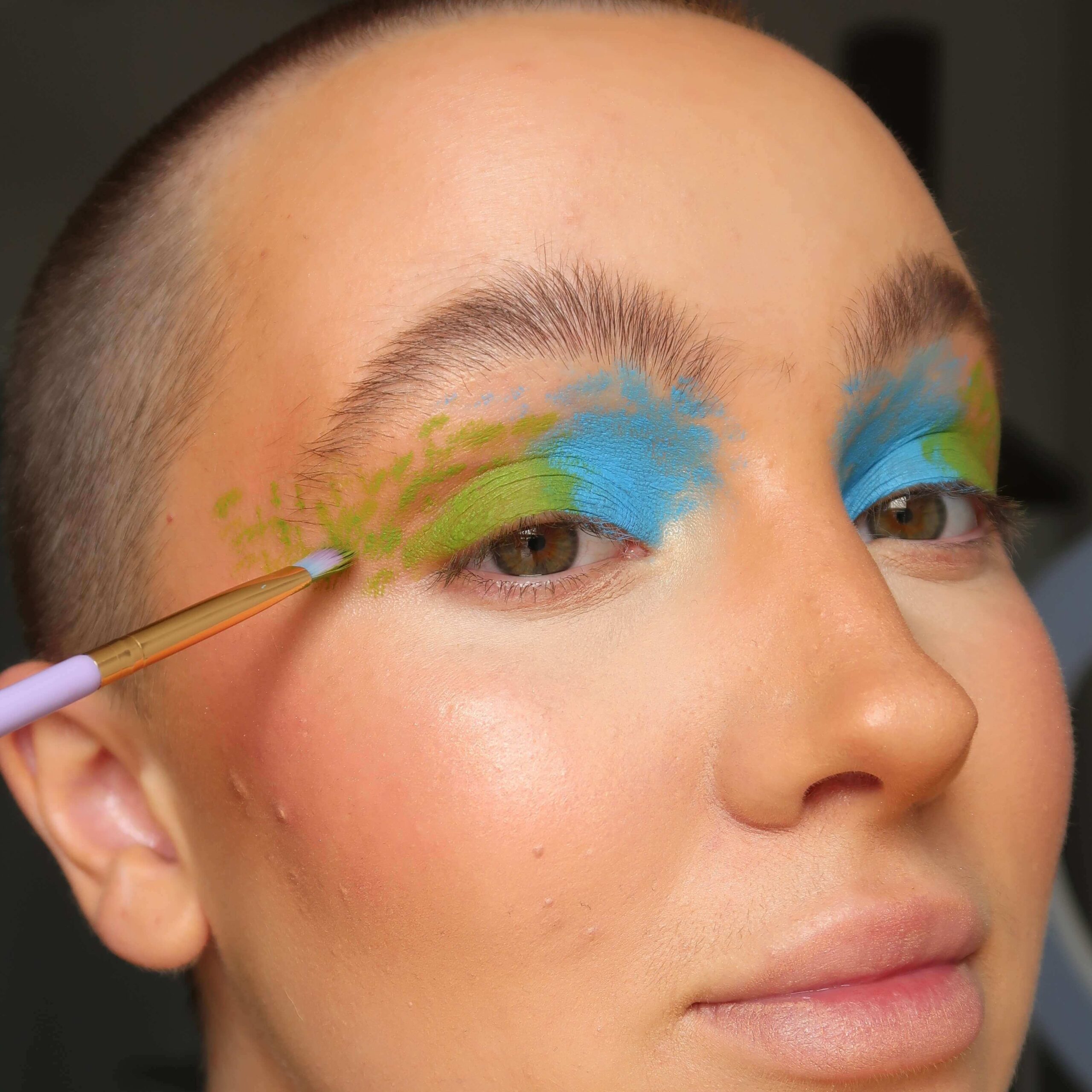 Next move onto the outer half of the eye and apply the same techniques with shade Vertigo Flowers, aiming for full pigment on the lid and a messy paint splatter application in the crease, brow bone and out toward the temple, creating a flattering winged out shape.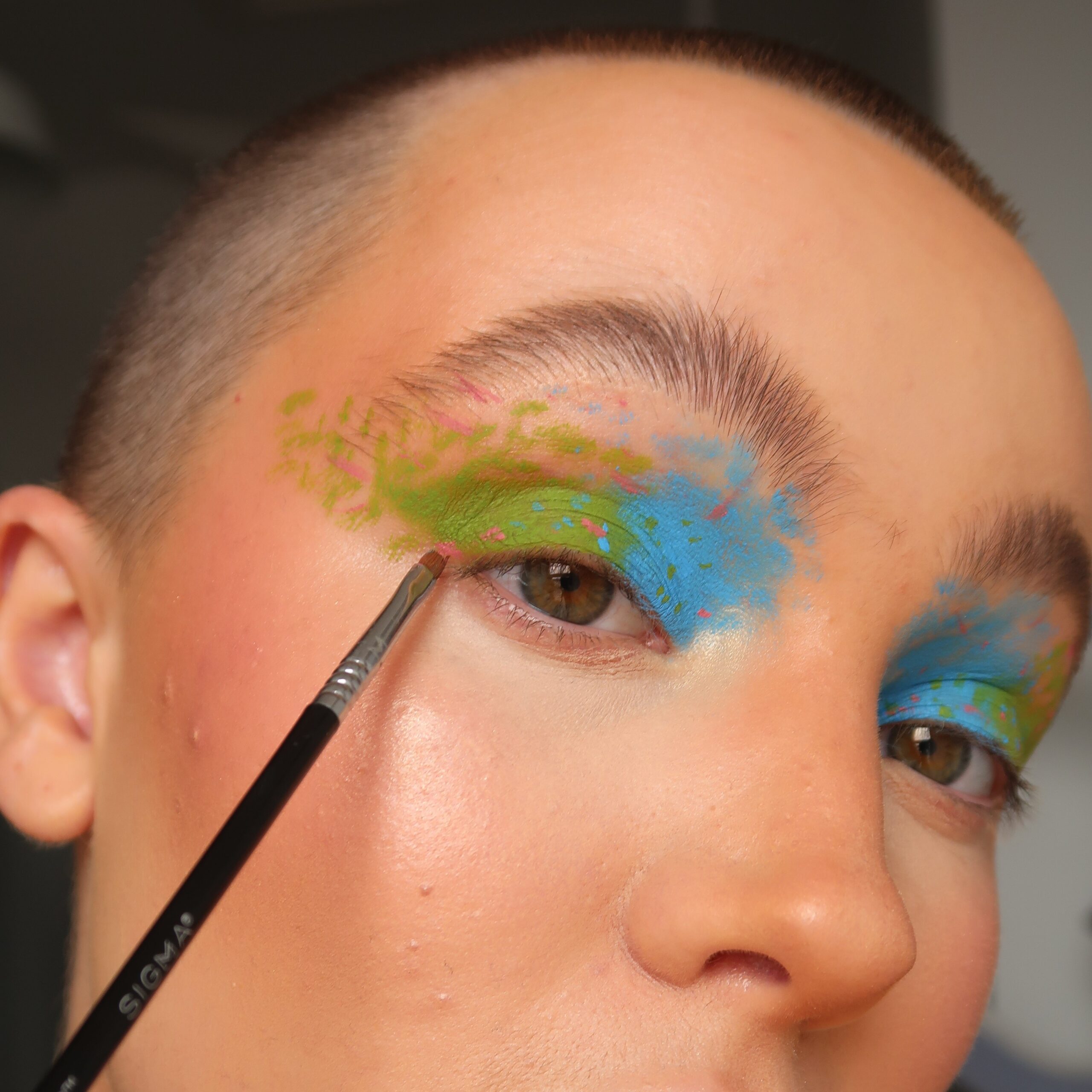 On a super tiny brush, next take shade La Zona Rosa to create tiny flicks of colour across the eye. For this I used the Sigma EO6 Winged Liner brush. Adding these tiny accents of pink adds to the paint splatter effect.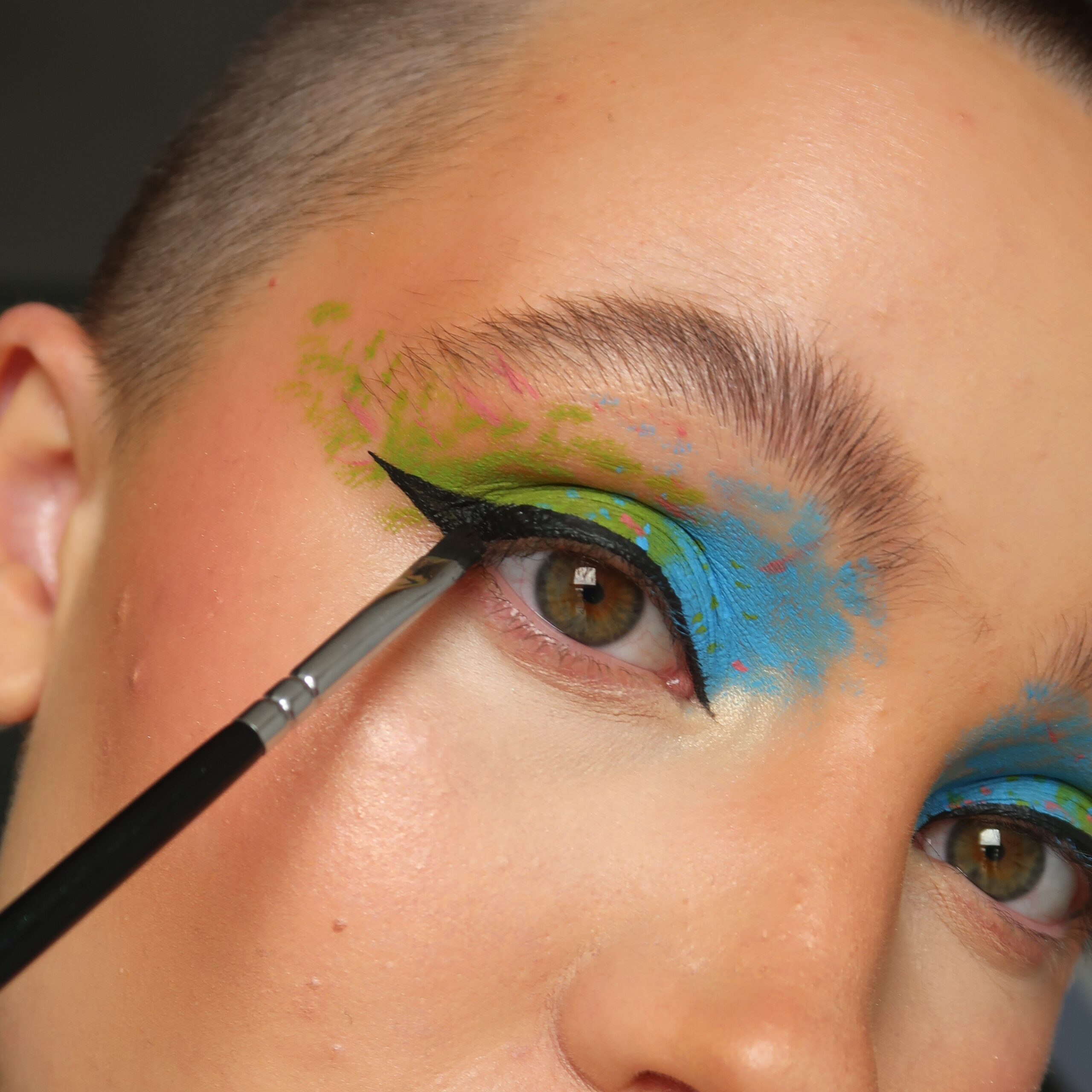 Whenever I am creating a 'messy' makeup look, I like to add some structure somewhere else to create balance, ensuring that my final look appears intentional. For this look I have chosen to add a nice structured black liner using the Suva Beauty Hydra Liner in the shade Grease and my favourite brush for eyeliner, the Zoeva 317 Wing Liner Brush.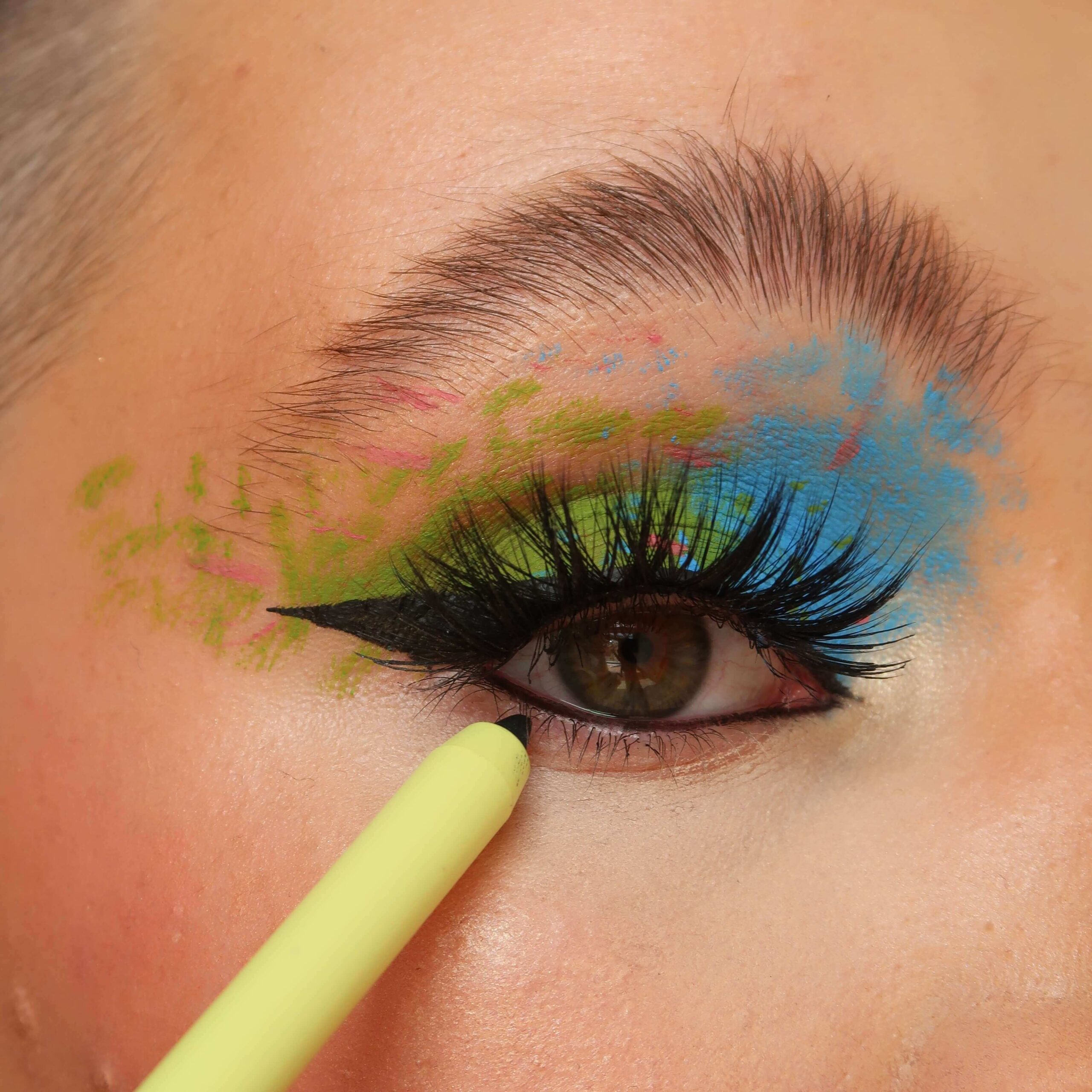 STEP SIX: FINISHING TOUCHES