Your lip gloss collection is about to go up to a whole other level with the newest additions to the By BEAUTY BAY family. We know lip glosses are the essentials to your makeup haul, but they aren't always given the credit they deserve, that's we created a range of eight high-shine, sheer pigmented glosses to give your lips a serious boost of boujie. With all the nudes and berry tones your pouts could ever wish for, the By BEAUTY BAY Lip Glosses have an ultra-glossy, vanilla scented formula that glides onto the lips for a hint of pigment that never feels sticky. And in true BEAUTY BAY style, all the glosses are 100% vegan and cruelty free. Get ready to be obsessed.
Berries Collection Lip Gloss Set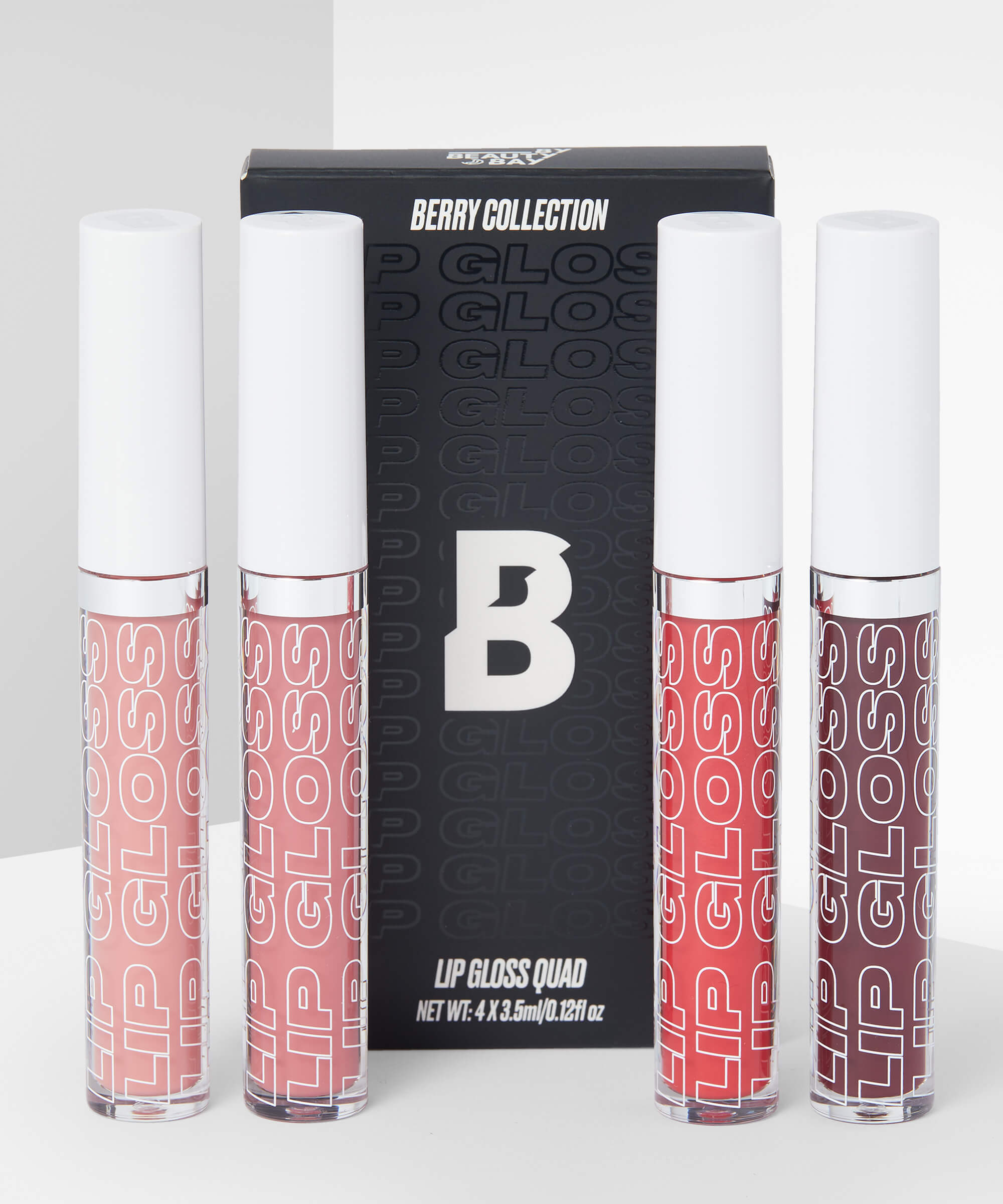 The berry toned lip colours are the classic shades that will always look good no matter the occasion. So don't stress yourself out deciding which one you love the most, haul The Berry Collection and indulge in them all.
Candy: A soft light pink
Petal: A dusty rose pink
Lollipop: A classic red
Blackcurrant: A deep plum