If you want to properly hydrate your hair or achieve an effortless bouncy blow-dry look (that's actually effortless), Beauty Works is the brand to go to. From award-winning formulas that deliver shine and nourishment to hair tools that cut styling time in half (but double the wow factor), Beauty Works has everything your hair needs.
Influencers, stylists, and hair obsessives swear by their vast variety of hair oils, shampoos, straighteners, wands, wavers, brushes, and hair dryers for good reason – the results truly speak for themselves.
And Beauty Works don't just stop at hair tools and treatments – their selection of extensions is majorly impressive. They're made from 100% human hair to give you a seamless blend, a glossy but natural finish, and long-lasting wear.
If you're ready to never have another bad hair day again, scroll through these Beauty Works reviews to discover the products that everyone is obsessed with.
1. BEAUTY WORKS X MOLLY-MAE HAIR STRAIGHTENER KIT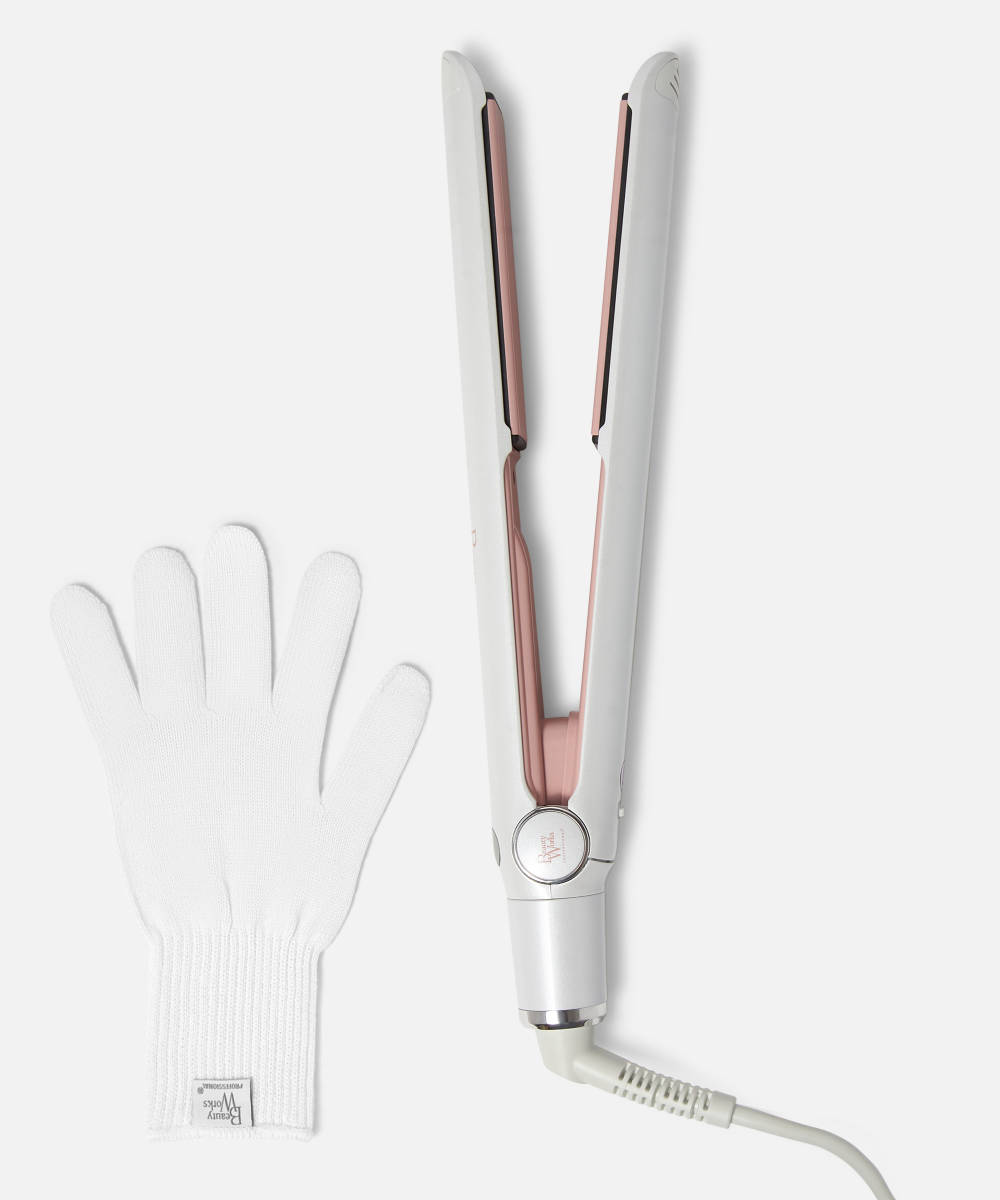 'In love'
Honestly these straighteners are just incredible! They make my hair look so sleek after using, hair feels beautifully soft afterwards where some straighteners can make it feel dry and damaged. 100% recommend
Bethan J.
'Fabulous product'
I love them. They run through my hair smoothly without dragging it, they heat up quickly and I love that I can adjust the heat if I don't need as much. My only criticism is the heat adjusting dial, it is easy to catch and changes the heat , but now I'm more used to them, I don't do that as often. Best straighteners I've had in years.
Clare C.
'Really good value staighteners'
It was a real treat to open the box, everything was beautifully presented. The staighteners are light and compact, and I like the little switch that keeps then closed when not in use. In my opinion the fact that the plates are flush and meet, means that they staighten my hair beautifully. My previous straighteners had a gap between the plates, theRead more about review stating Really good value staightenersy cost double the price of these straighteners and I had to pass them on, as they didn't work well for me. I like that you can alter the temperature dependent on how my hair is on the day! Excellent value for money.
Jane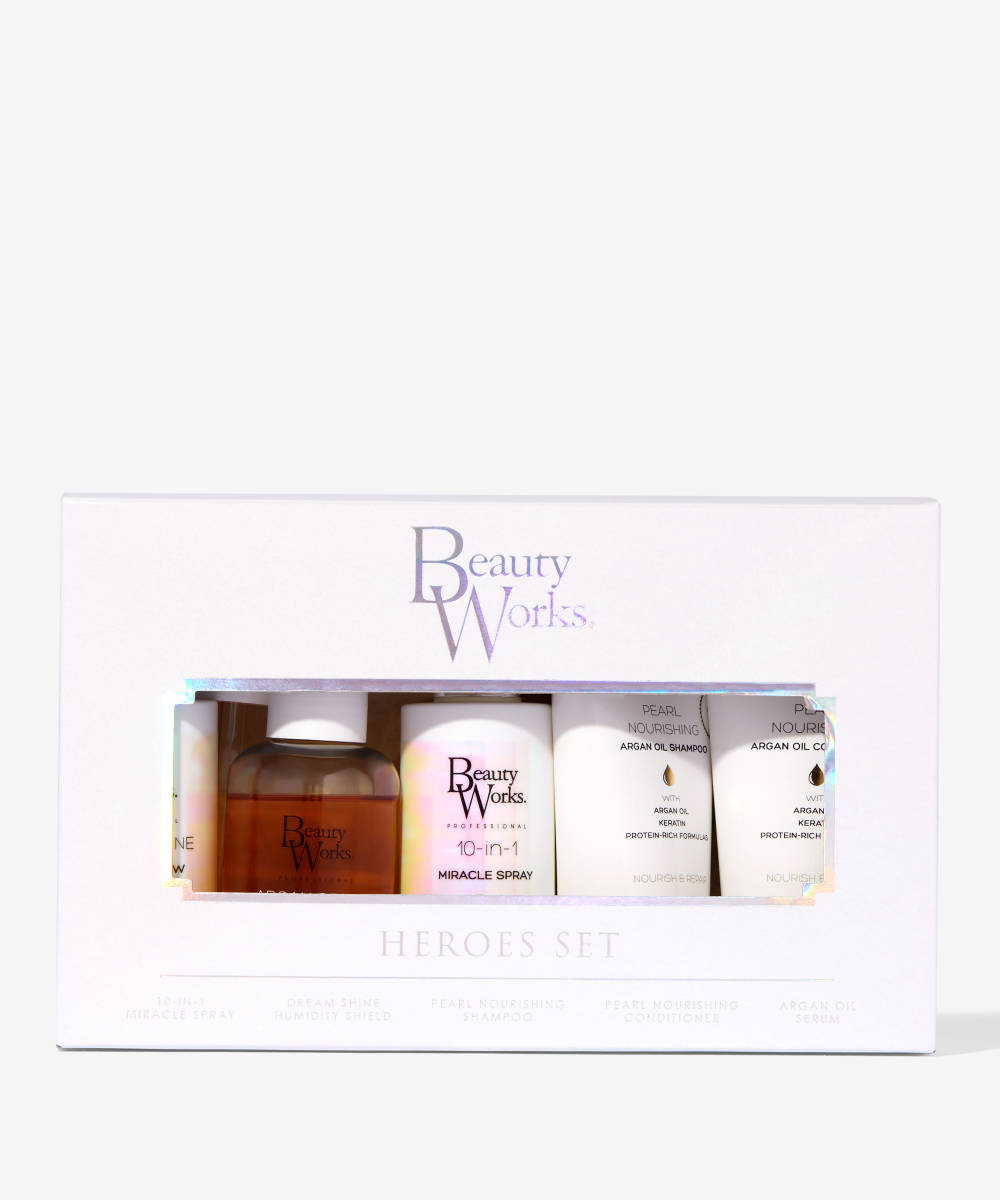 'Amazing for going on a trip'
Having very long and damaged hair this set helped a lot during my trip + the serum lasts forever I loved it the other products are amazing too leaves the hair hydrated and shiny
Clara F.
'Purchased as a gift'
Lovely presentation, and goid size trial products
Nerys M.
'Perfect all day curl'
Love these, easy to use and curls stayed in my hair all day heats up really quick, comes with heat mat and glove and a nice travel bag. Definitely recommend for beginners and good for people with think hair as it has a big barrel.
Sarah J.
'Very Happy'
I have really thick heavy hair and after trying my sisters sets of this I decided to take the jump and buy it, couldn't be happier, I've not been able to curl my own hair before getting these!:)
Stephanie W.
'Amazing curls'
Fabulous curls, a brilliant travel bag for use at the gym, on holiday and overnight at friends. Love it and so does my friends as they keep asking to borrow it !
Sportyballie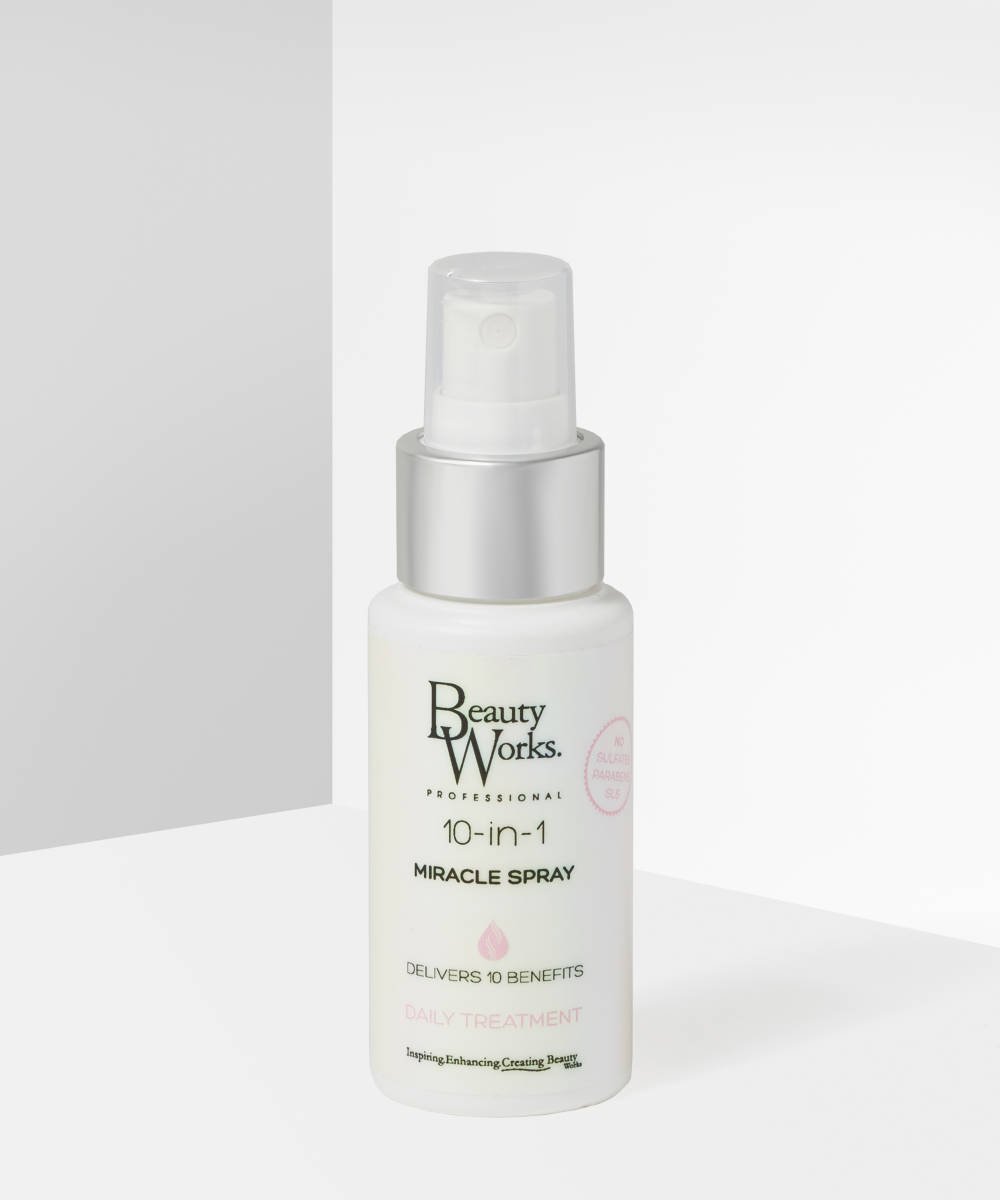 'Great hair product!'
Used for the first time and love it. Doesn't weigh your hair down, controlled my frizzy hair well even after drying and straightening. Left my hair feeling very soft.
Stephanie E.
'Super handy having this spray'
I love having just the one spray as a leave in conditioner, detangler and heat protector
Sonya C.
'Best I've bought'
Honestly my favourite product ever!! Leaves my hair smelling so nice and gives so much moisture.
Gracie B.
5. BEAUTY WORKS X MOLLY-MAE WAVER KIT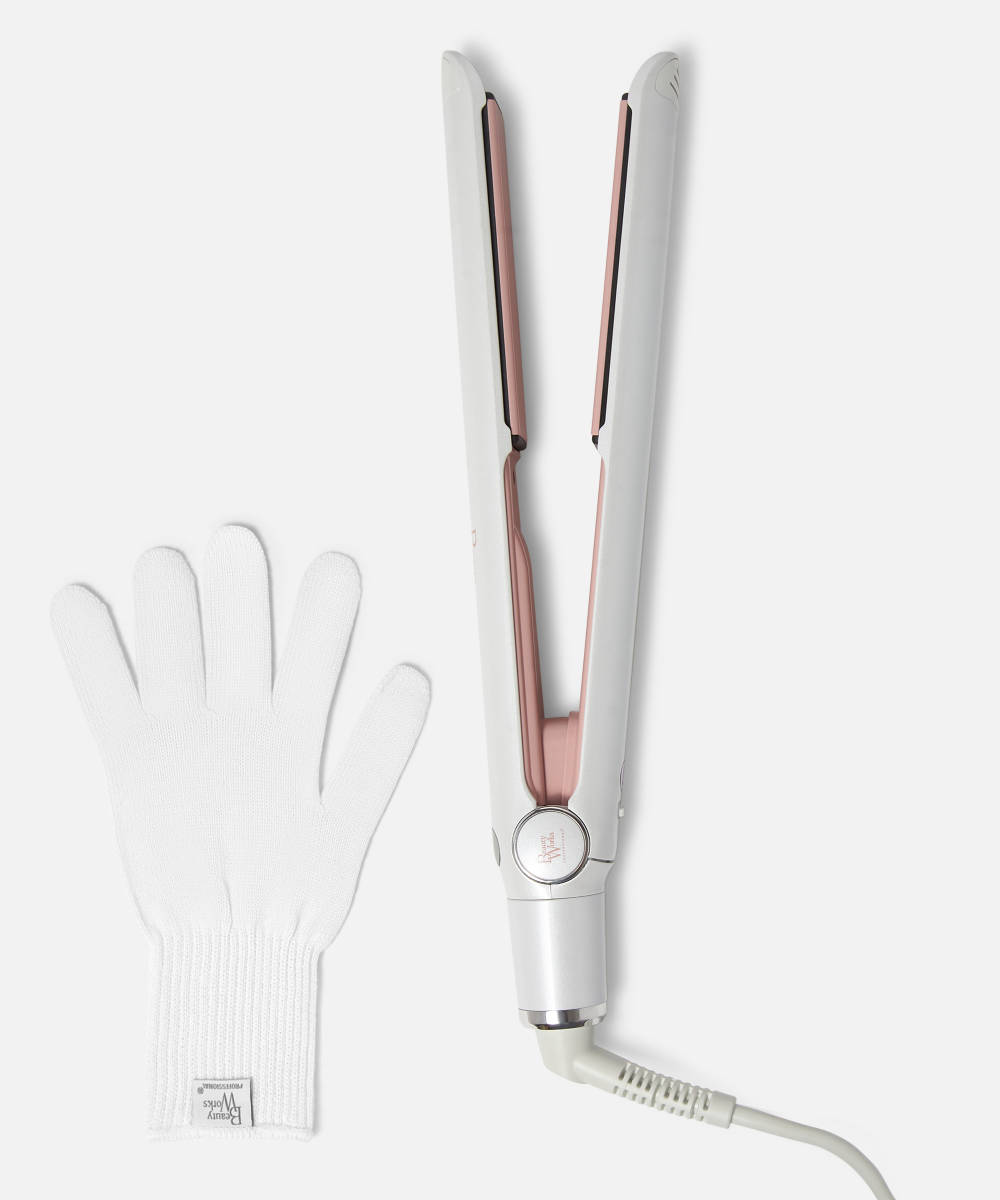 'The best wand I've ever used for the waves I love!'
I used this wand when I went to Brighton pride and it belonged to my friend, absolutely LOVED my hair, gave me such confidence in myself. The curls stay for days and the wand itself is so pretty. So I purchase one myself recently and haven't had straight hair since! Absolutely love this product.
The D.
'BEAUTY WORKS X MOLLY-MAE WAVER KIT'
Excellent waver easy to use, my hairdresser previously used this on my hair which has extensions and the effects were fab! Love this and its also very well priced.
Wavyhead
'Fab tool'
Great product, styles with ease, has good temp control and my hair held the style for days which NEVER HAPPENS! Also it's very cute and comes with great accessories
Shannon B.
6. 20" DELUXE REMY INSTANT CLIP-IN HAIR EXTENSIONS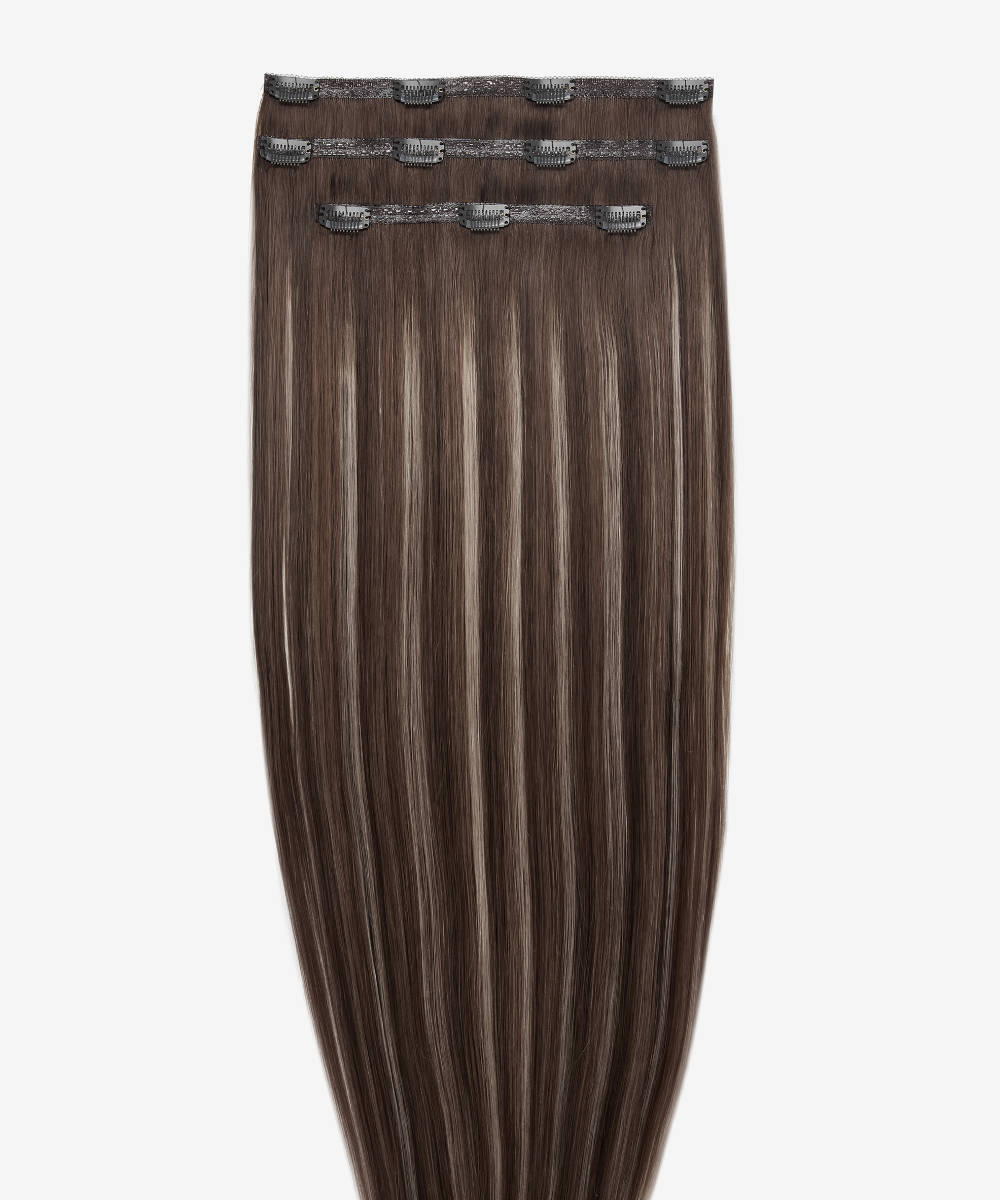 'Perfect colour match and great'
Perfect colour match and great quality
Megan S.
'Great quality'
Great quality as always
Natalie R.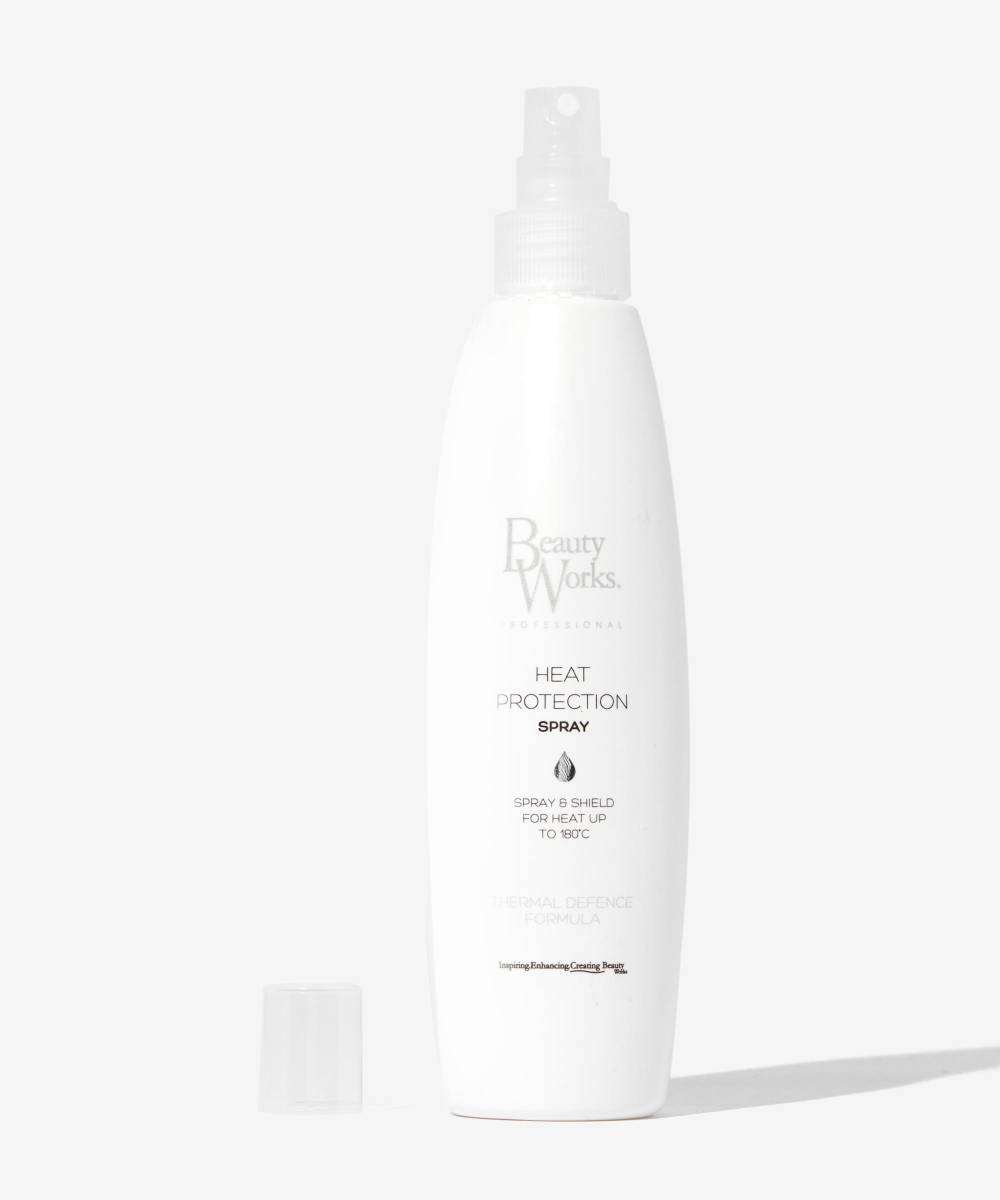 'Love this'
One of my favourites,can't let myself run out, really protects hair.
Chelsea B.
'Best heat protection spray!'
Always use this spray! Smells amazing and actually works
Amy T.
'Nourishing and amazing'
I have been using this product for years, absolutely amazing and nourishing – my hair is usually very straw like and dry but quickly rectified after one use of this spray!
Jordan
'Heat protection'
Heat protection… OMG the smell is insane . smells like oranges amazing even after use. I have very long highlighted thick frizzy hair. And now its like tina turners in the 80s big or a lions main and after use it smooth and smells lush. Defo recommend.
Abbie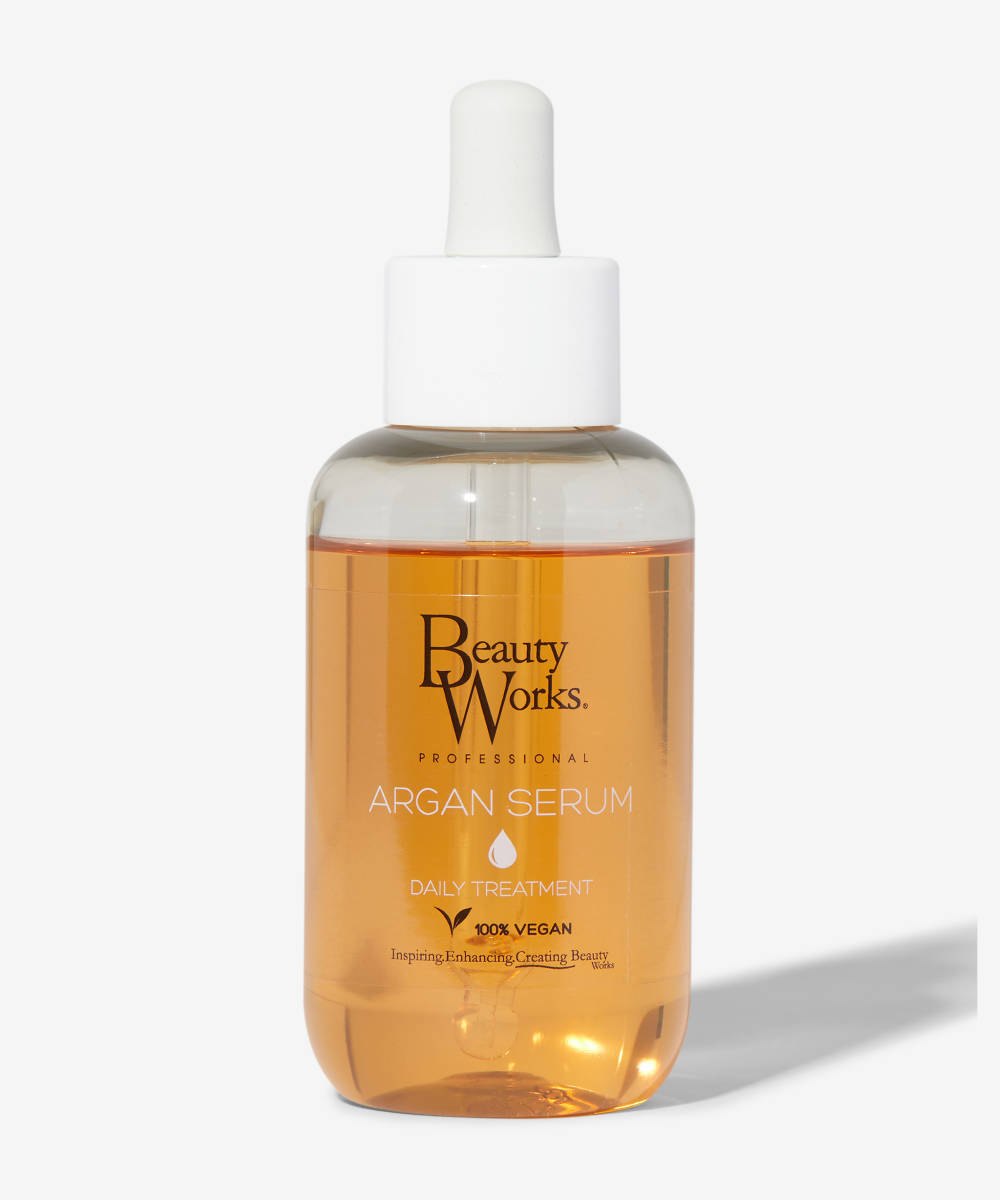 'A must buy'
This serum is amazing, I have bleached hair so after I wash it, it quite tangled this stuff is absolutely amazing for your hair… also a little goes a long way.
Chloe
'Perfect'
A little goes a long way perfect for that shine after doing your hair and keeping flyways down
Nicole
'Ride or die'
Honestly I live by this hair oil. I use it to bring hydration back into my hair extensions and it makes it so so soft!! Absolutely makes a different and is essential to my hair care routine 🙂
Chey
'Brilliant!'
I love this product second time of ordering it! Love love love
Emily L.
9. 18" DOUBLE HAIR SET WEFT CLIP-IN EXTENSIONS
'Extensions'
Exactly what I wanted colour matched perfectly
Can't go wrong with beauty works
Louise W.
'Great oroduct'
Absolutely perfect for what I wanted..great colour match and right thickness..worth the money
Carol A.
'Just perfect'
Love these . I got these to add to make a big bun in my hair for a wedding im a bridesmaid ..true to colour and perfect hair even recommened the bride to get also
Danielle M.
10. BRASS BANISH 5 MINUTE MASK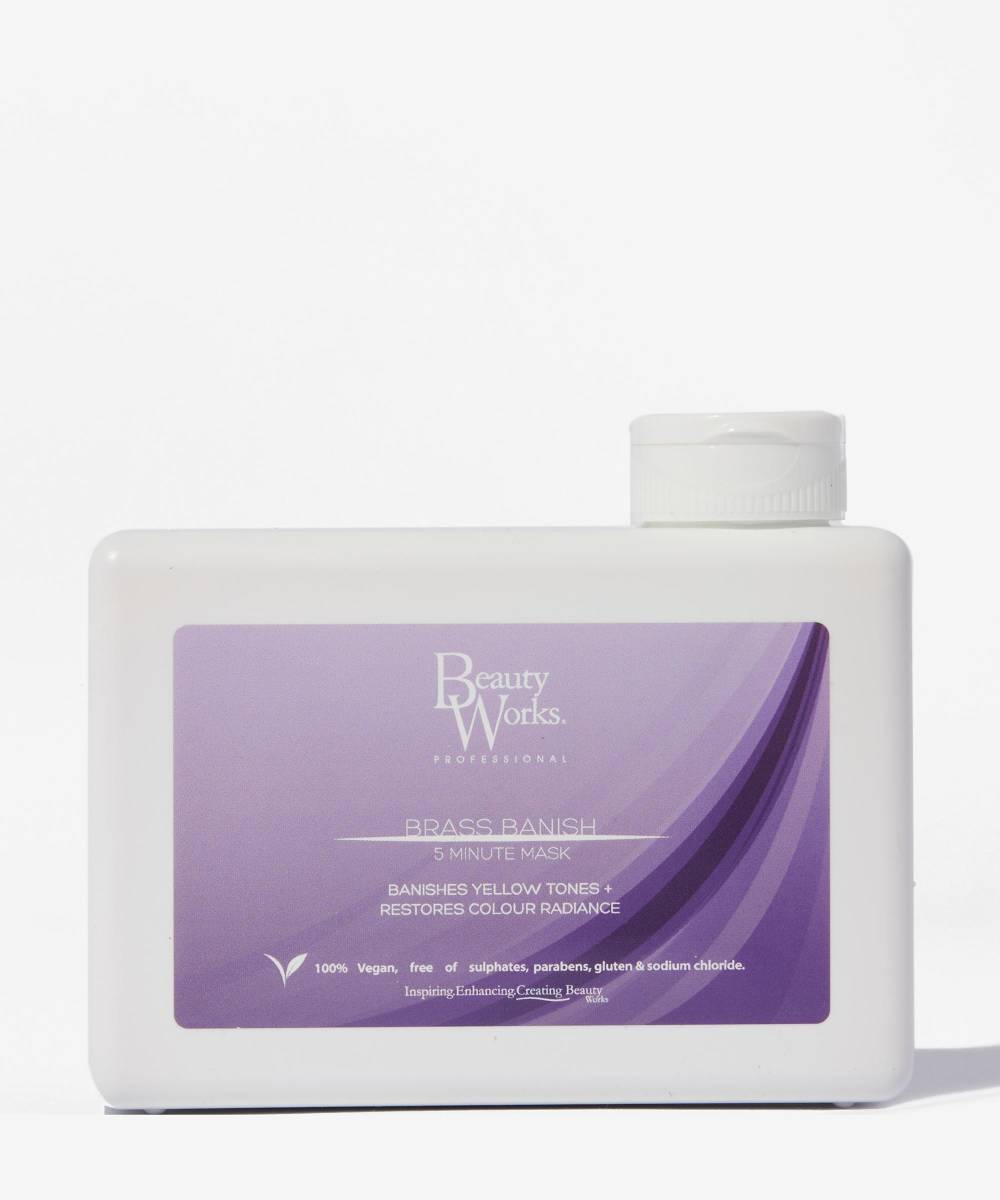 'Amazing product, exactly what I needed'
Can't fault this product. It banished the brassy tones, left my hair feeling soft and silky and smells beautiful. Postage was fast and good seller communication via email. Very happy.
Kate P.
'Best tried so far!'
Amazing! A little goes a long way. Great price and so worth it. Beauty works pulling it out the bag again!!
Molly
'Amazing!!!!'
Amazing after a few uses really gets rid of brassy tones even from suncream on hair extensions.
Becca E.
11. PEARL NOURISHING ARGAN OIL SHAMPOO (SULPHATE FREE)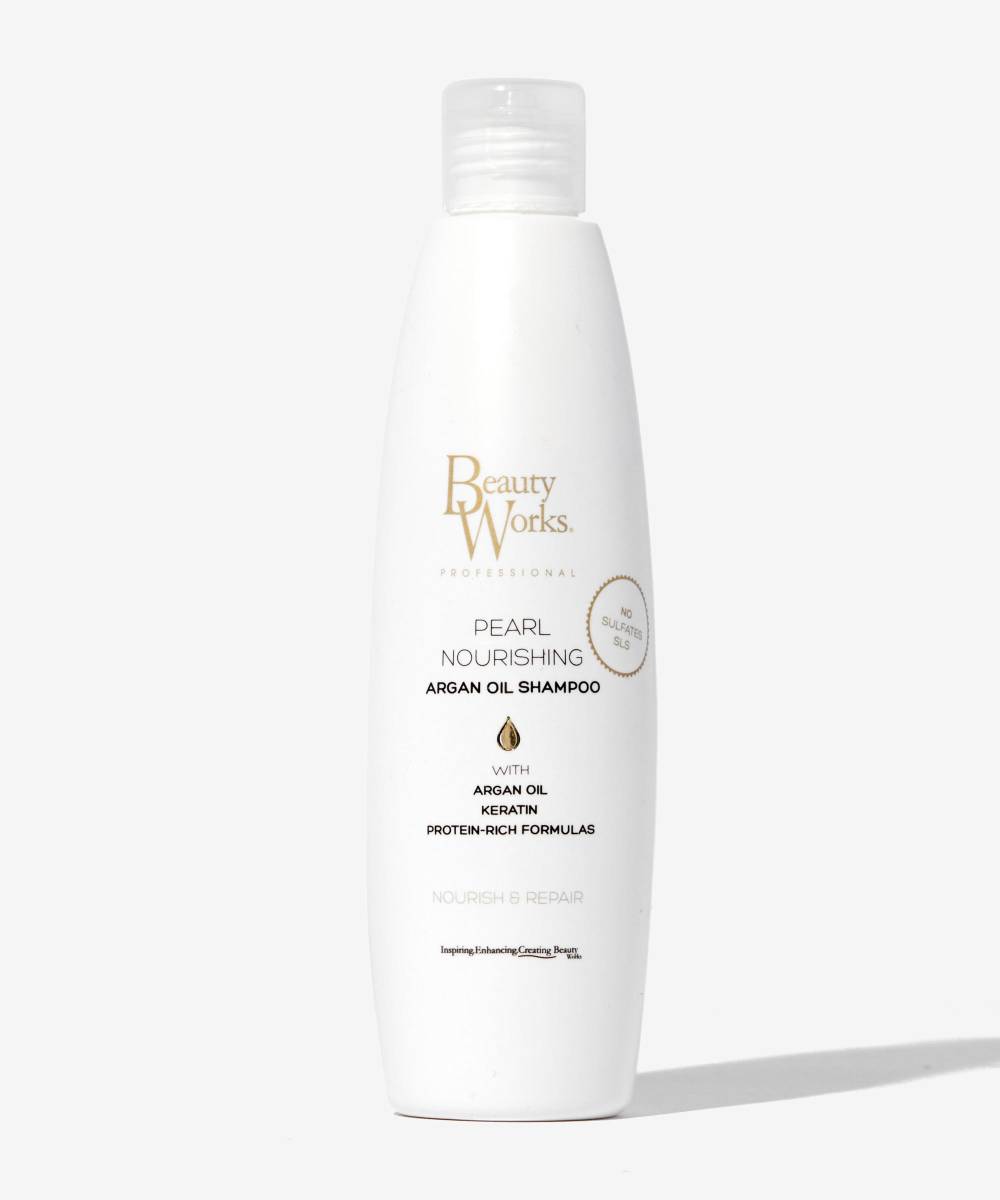 'my favorite shampoo'
smells really nice, and makes the hair look silky and feel smooth
Wiktoria M.
'So kind to my hair!'
Absolutely love this product and the condition will continue to buy
Megan G.
'Left my hair silky and shiny!'
I took this on holiday with me with the matching conditioner and it was amazing, I think i am going to have to buy the full size!
Stephanie A.
'Leaves your hair genuinely gleaming!'
Silky hair!
Rose