Working in the beauty industry has many, many perks, but if you ask any member of staff at BEAUTY BAY, they'll tell you the samples are the biggest plus of the job, even better if it's a great haircare find.
From a glossy hair oil for straight, sleek hair and heatless curl ring to wake up to beautiful, effortless curls to a viral hair-growth, pre-wash treatment and a strengthening shampoo, the BEAUTY BAY staff know a good haircare product when it comes their way, and they're always willing to share their favourites.
Whether you're after a recommendation for curly, coily, straight, damaged, coloured or dry hair, we've covered the whole roster here at BEAUTY BAY HQ.
Keep scrolling to meet the latest talk-of-the-office haircare products.
FABLE & MANE MahaMane™ Detangling Leave-in Conditioner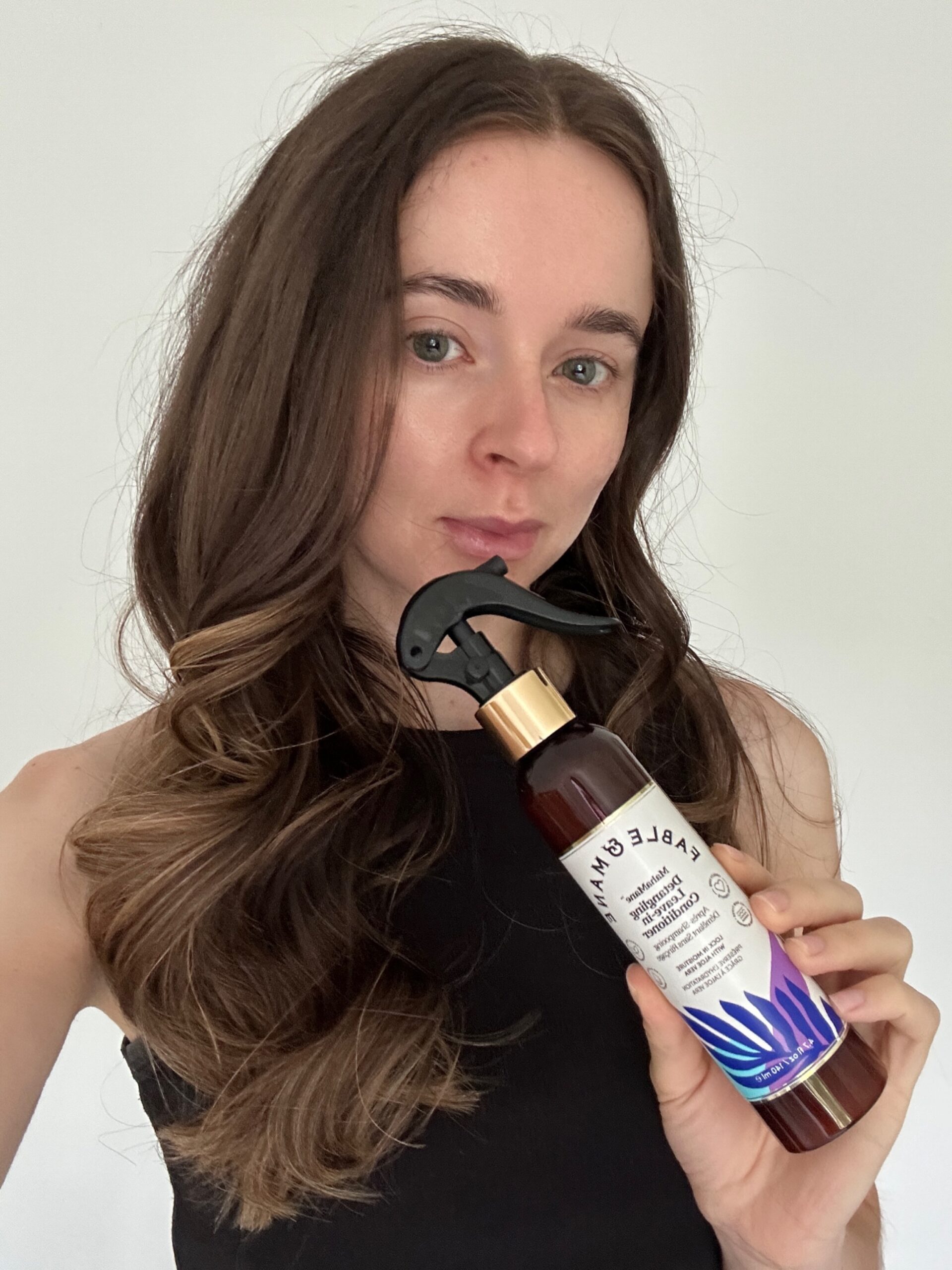 Much like some face mists, leave-in conditioners sit in that 'make or break' category of products that either works incredibly effectively and makes a huge difference within your routine, or that feel like fancy water that has absolutely no effect on your skin or hair whatsoever… Fortunately, this particular leave-in conditioner definitely sits firmly within the first camp. It makes combing my long, thick, knot-prone hair a tangle-free dream. In addition, it protects hair from heat damage and UV rays (two must-haves for me when choosing a leave-in conditioner) and what's more, it smells incredible – a warm floral fragrance which lingers on my hair for days after wash day.
Grace, Copy & Editorial Manager
HAIR SYRUP WATERMELON MILK HAIR SYRUP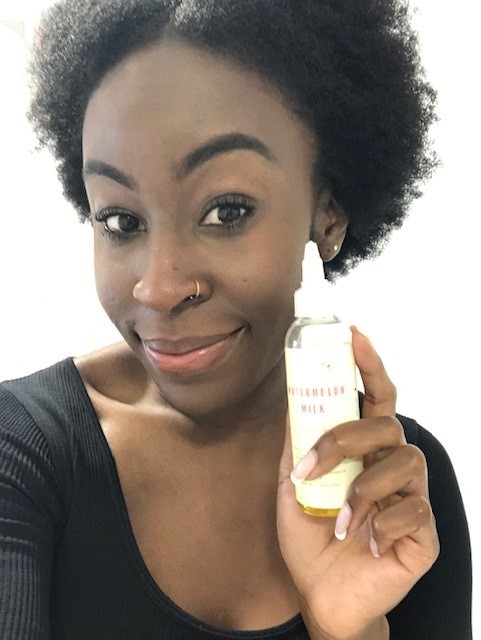 I used this cocktail of amazing fruit & seed oils as a pre-wash for my coily 4c hair. After I shampooed, I definitely noticed that my hair was left more nourished and softer, making it easier to style! A must-have for those with my hair type!
Nicole, NPD Manager
OLAPLEX NO.4D CLEAN VOLUME DETOX DRY SHAMPOO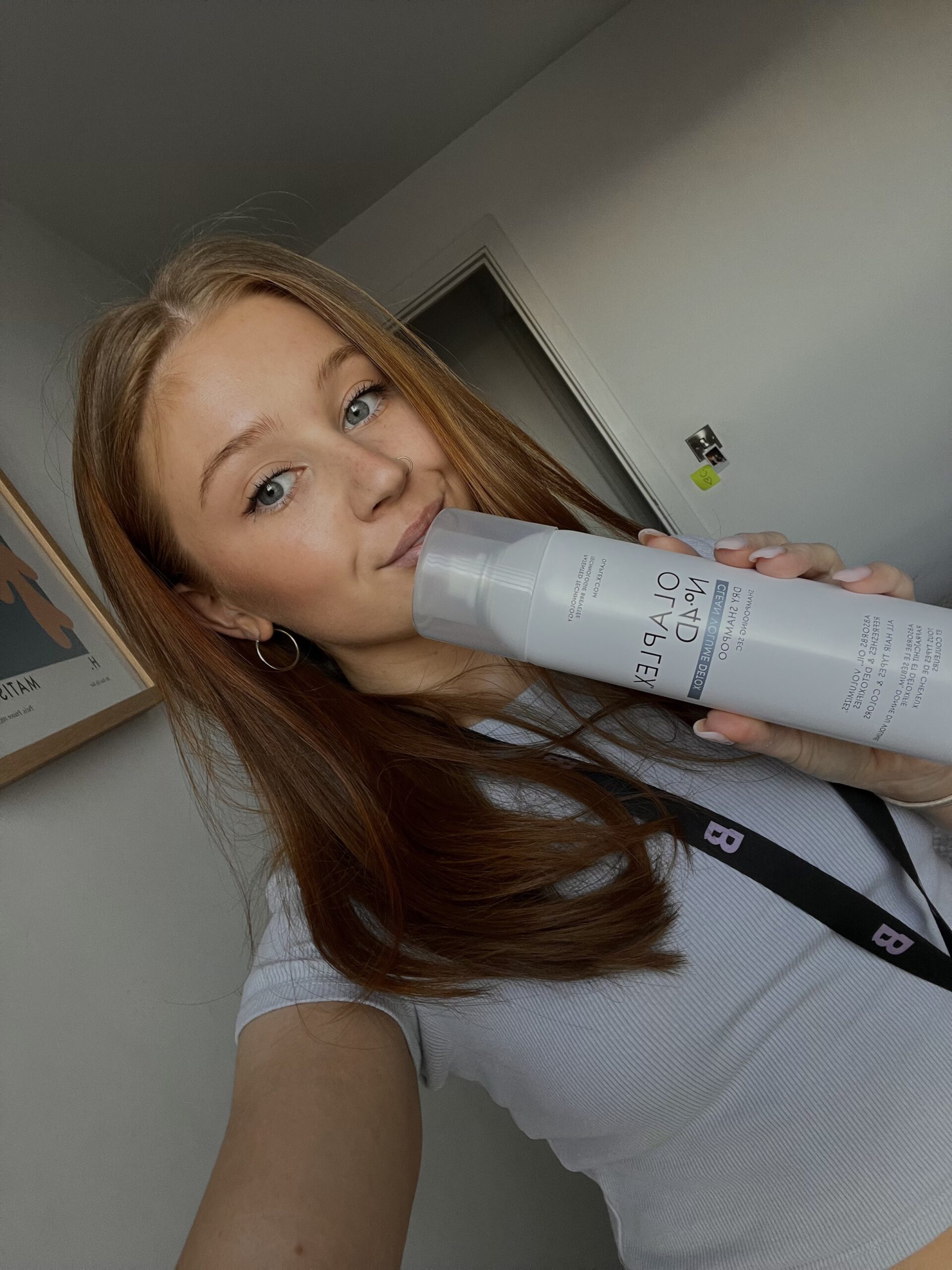 As a (probably too frequent) user of dry shampoo, I thought it all started and ended with the cheap, drugstore formulas that left your hair full of white residue. Little did I know that dry shampoo doesn't actually have to be like that, thanks to Olaplex's No.4D Clean Volume Detox Dry Shampoo. The formula is super lightweight on my hair and doesn't even leave one speck of white residue, so believe me when I say when I tried it for the first time, I was shocked, and sceptical if it was even working. It leaves my hair with the softest volume and bounce, and soaks up all the sins of day 5 unwashed hair. What's better, I can use this on multiple days leading up to wash day, without feeling like my scalp has 6 inches of product build up. Win-win!
Ashleigh, Copy & Editorial Executive
GOOD DYE YOUNG SEMI-PERMANENT HAIR COLOR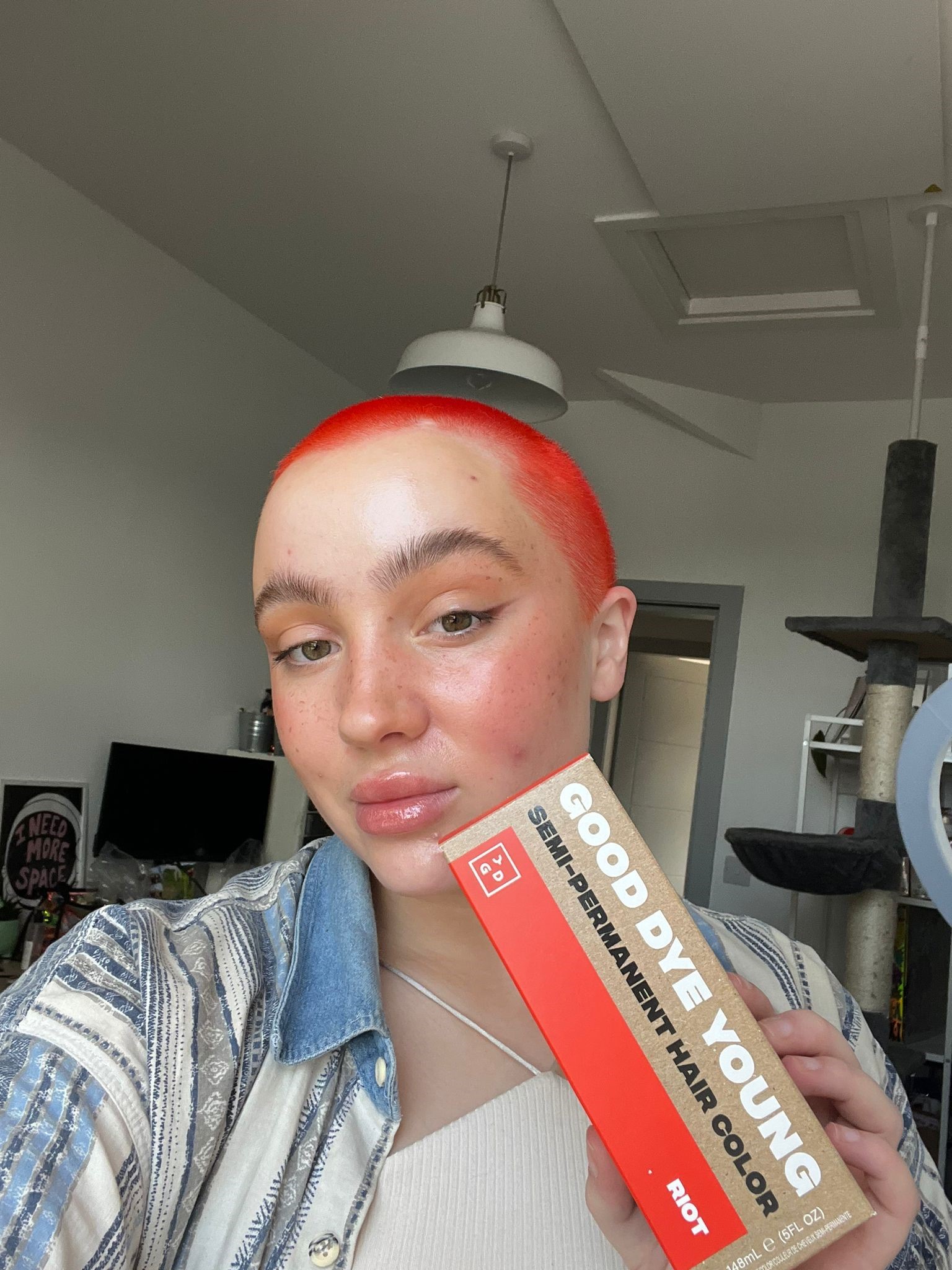 Good Dye Young is a brand that brings high performance products to an inclusive community of inspired individuals and their shades are some of the most fun I have ever used! Since buzzing my hair I've done bleach blonde, pink, neon green, peach, coral, lilac and orange and the Good Dye Young Semi Permanent in the shade Riot is one of the brightest, boldest colours I have tried. It is packed with intense pigment and this neon orange shade is perfect for summer!
Shelby, Assistant Merchandiser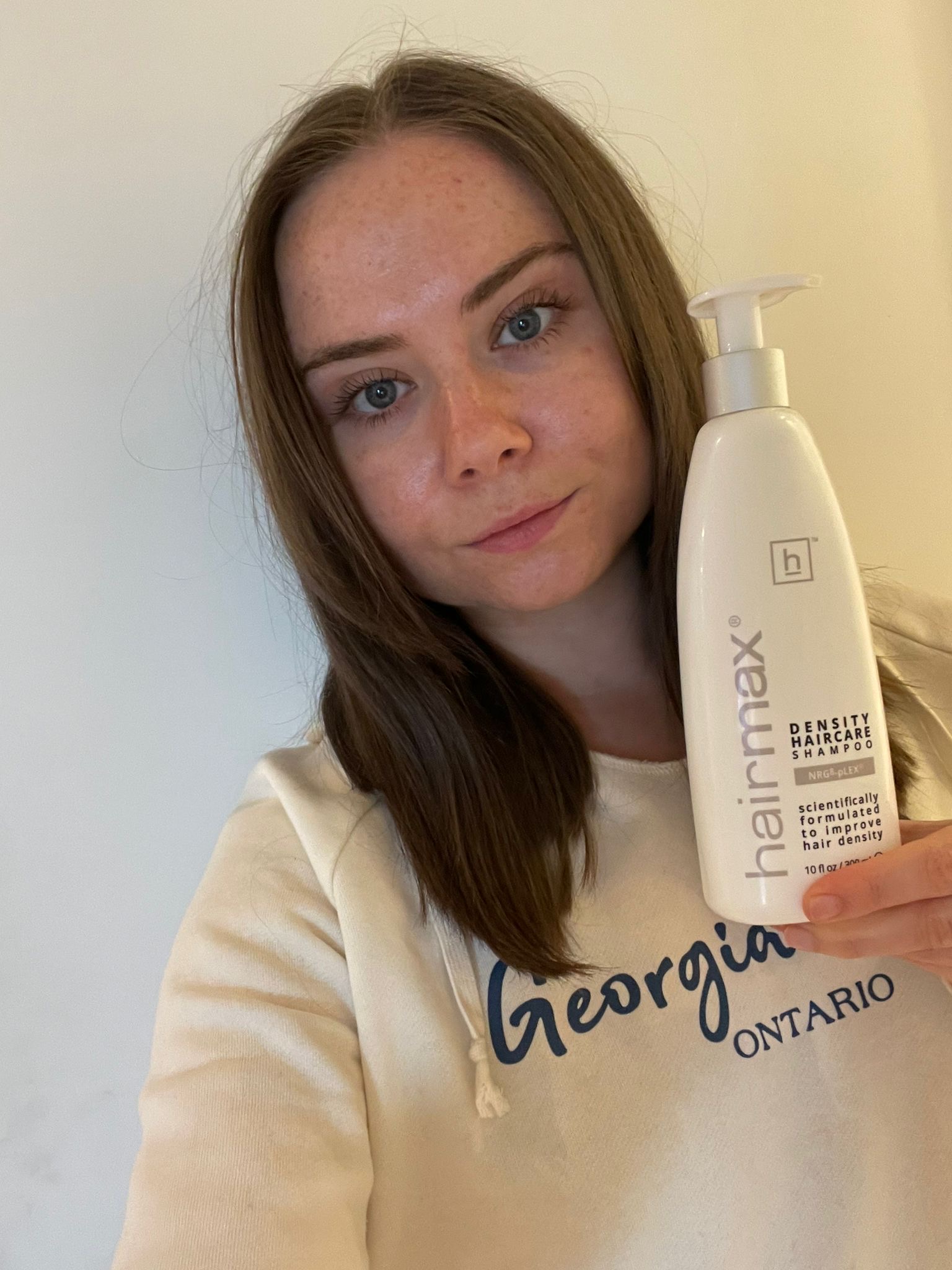 You know you are onto a winner when your bestie mistakes your shampoo for a new perfume! The Hairmax Stimul8 Shampoo is brill, smelling gorgeous and making my thin strands look fuller with more body. As I sometimes struggle with grease, I was worried that the creamy consistency wouldn't suit but it had the opposite effect, I have had to wash my hair less that usual and have seen how this product has added softness and smoothness to my locks. Highly recommend!!
Felicity, People Advisor
CLOUD NINE MAGICAL REMEDY LEAVE IN CONDITIONER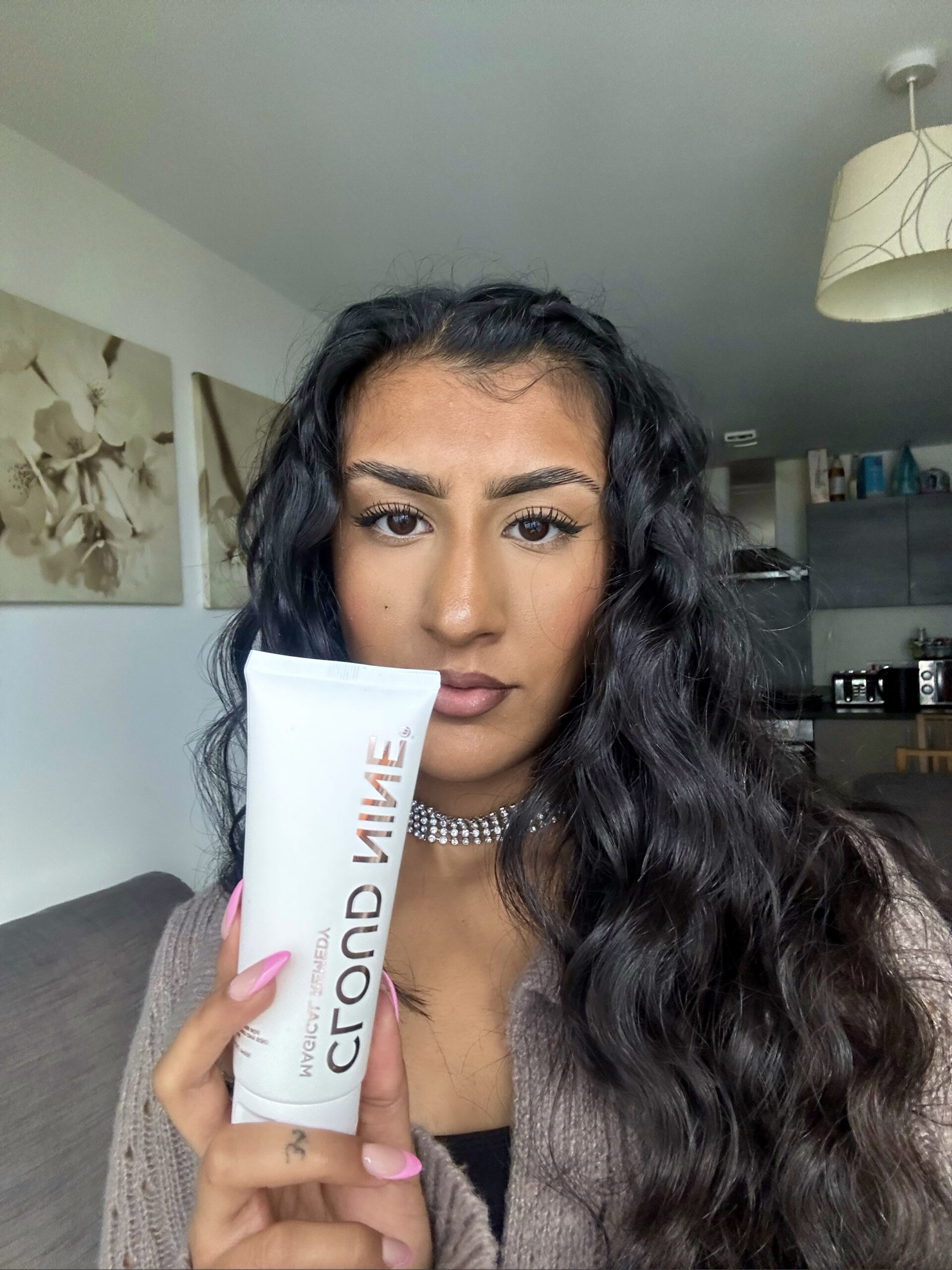 Since we're officially in our haircare era, it would actually be the injustice of the century to not include the CLOUD NINE Magical Remedy Leave In Conditioner, in the mix. As a skunk-stripe girly, my hair has really been through it, because as we all know, bleach knows no bounds when it comes to bonds. My hair has hated me for the longest time, and I refused to believe the myths of bonding treatments actually being successful, until this leave in conditioner came through for me. This rich and silky formula takes haircare to new lengths, by sealing and healing my split ends, while fortifying and repairing my existing bonds. If you're after unbelievably soft, and healthy hair, that has that glazed-donut-glossy finish, locked into an encapsulating, hard-to-ignore scent- this one's for you.
Pooja, Copy & Editorial Assistant
COCO & EVE LIKE A VIRGIN MIRACLE HAIR ELIXIR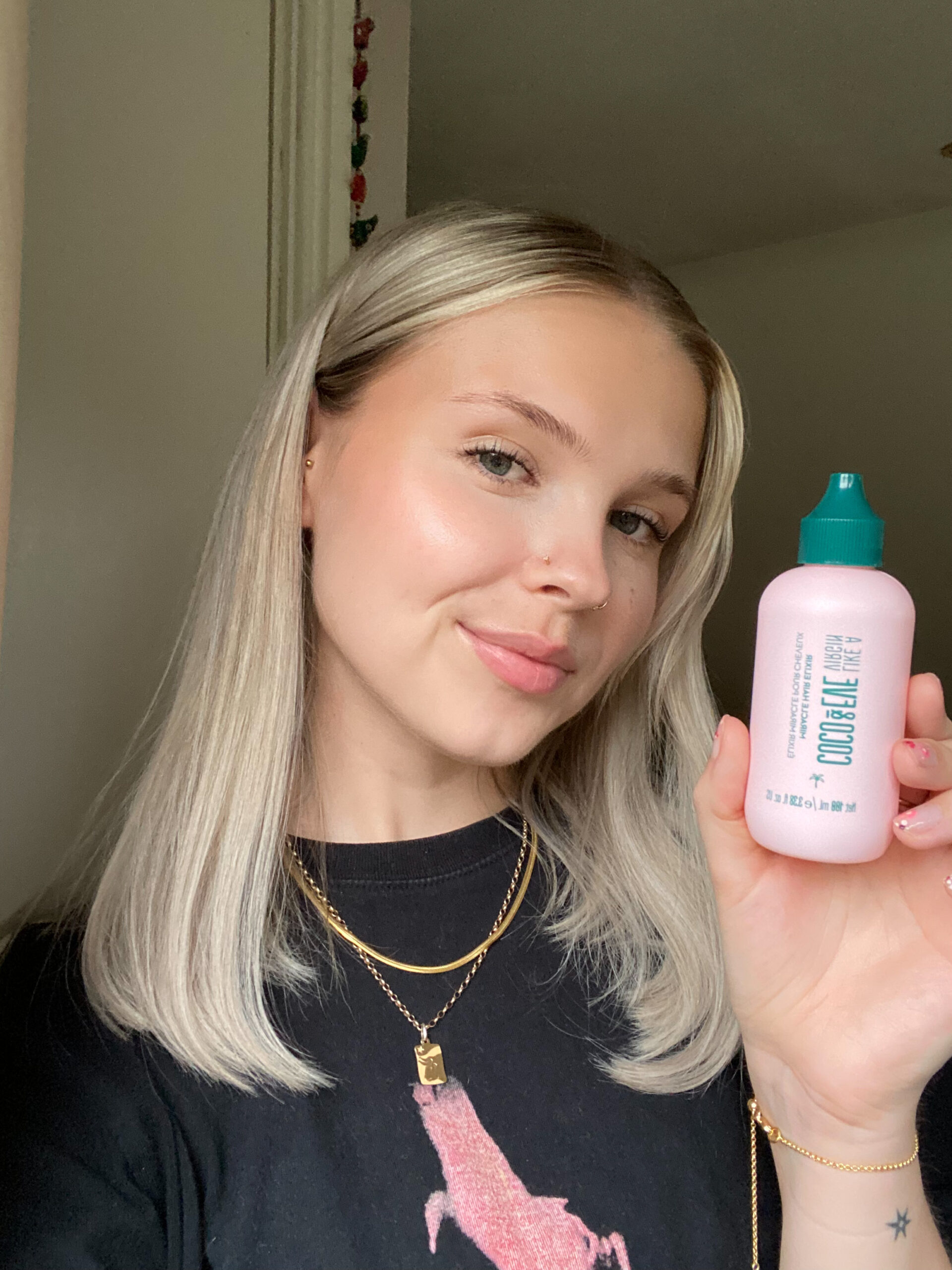 I sometimes struggle to find an oil that wont weigh down my fine hair or make it greasy, but this hair elixir is perfect. I mostly use it on my damp hair after washing, and it dries down so silky and soft and feeling hydrated. I love that it has multiple benefits including heat protection which is essential for someone like me who straightens their hair often! It's the perfect finishing touch in your hair styling routine too to smooth down the fly aways and make your hair shine.
Aimee, Trading Executive
SOL DE JANEIRO BRAZILIAN GLOSSY™ NOURISHING HAIR OIL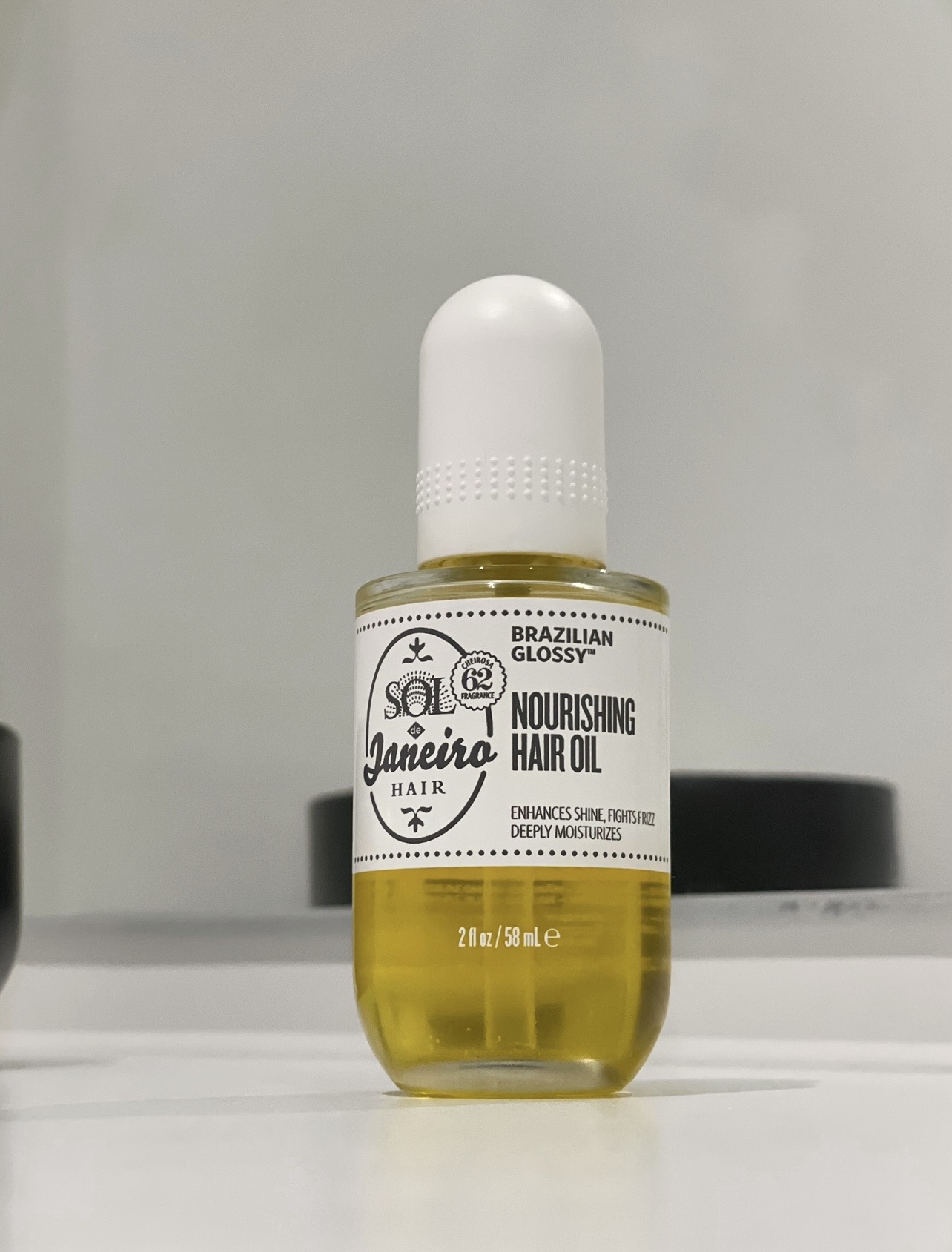 This Summer my hair has hated the heat and humidity, The Sol De Janerio Brazilian Glossy Nourishing Hair Oil has been amazing for taming the frizz! I use a small amount throughout my hair when it is damp before drying, the oil is also a heat protectant to up to 450 degrees which is perfect for me as I use a lot of heat on my hair and sometimes forget to use a heat protectant leading to more frizz and damage. I also run some of the oil through my ends when my hair is dry and it gives a glass shine and helps to keep my hair looking glossy and healthy, while hydrating and reducing damage as its packed with natural oils. On top of all this the oil is my favourite scent ever, the iconic Cheirosa '62 scent!! It smells like holiday to me and the scent stays on my hair all day! If you struggle with dry frizzy hair or just want extra shine you need to try this, it also lasts as a little goes a long way!
Hannah, Influencer and PR Assistant
BEAUTY WORKS 10-IN-1 MIRACLE SPRAY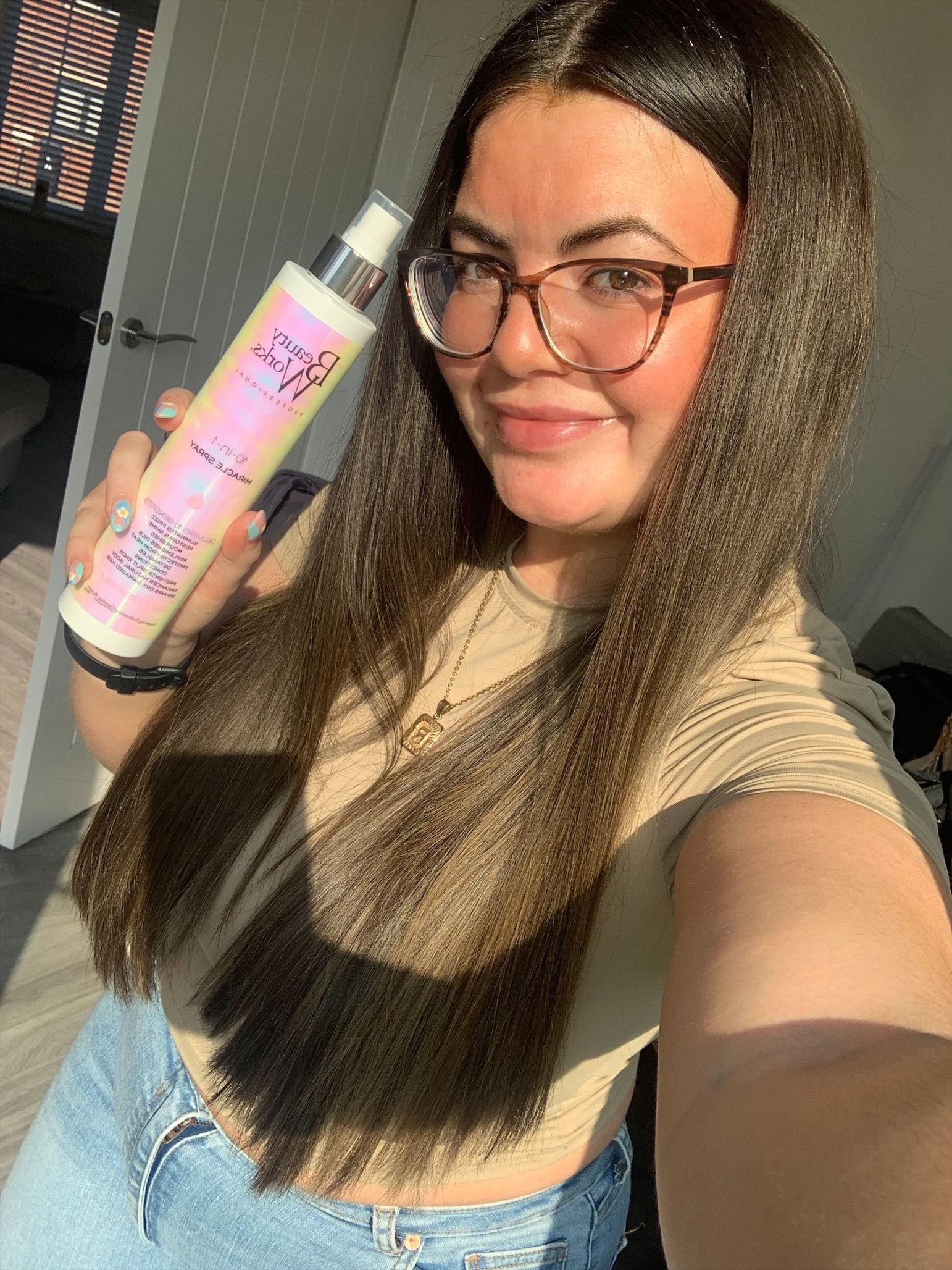 I honestly can't believe there was a time I lived without this product! The Beauty Works 10-in-1 Miracle Spray is my ride or die, it honestly does exactly what it says on the tin. I'm a big fan of a multi-use product and as you can see, this product does pretty much everything you could want for your hair. I use it after washing my hair as a leave-in detangling treatment and to nourish my hair, this then doubles up as a heat protectant when drying your hair (I even leave it in when air drying). I then use it daily as a heat protector when styling my hair and even to eliminate frizz in between washes. My hair has honestly never been so shiny and healthy (even with all the heat) – it'll be your new hair BFF for sure!
Rochelle, Senior Social Media Executive
FABLE & MANE HOLIROOTS™ HAIR OIL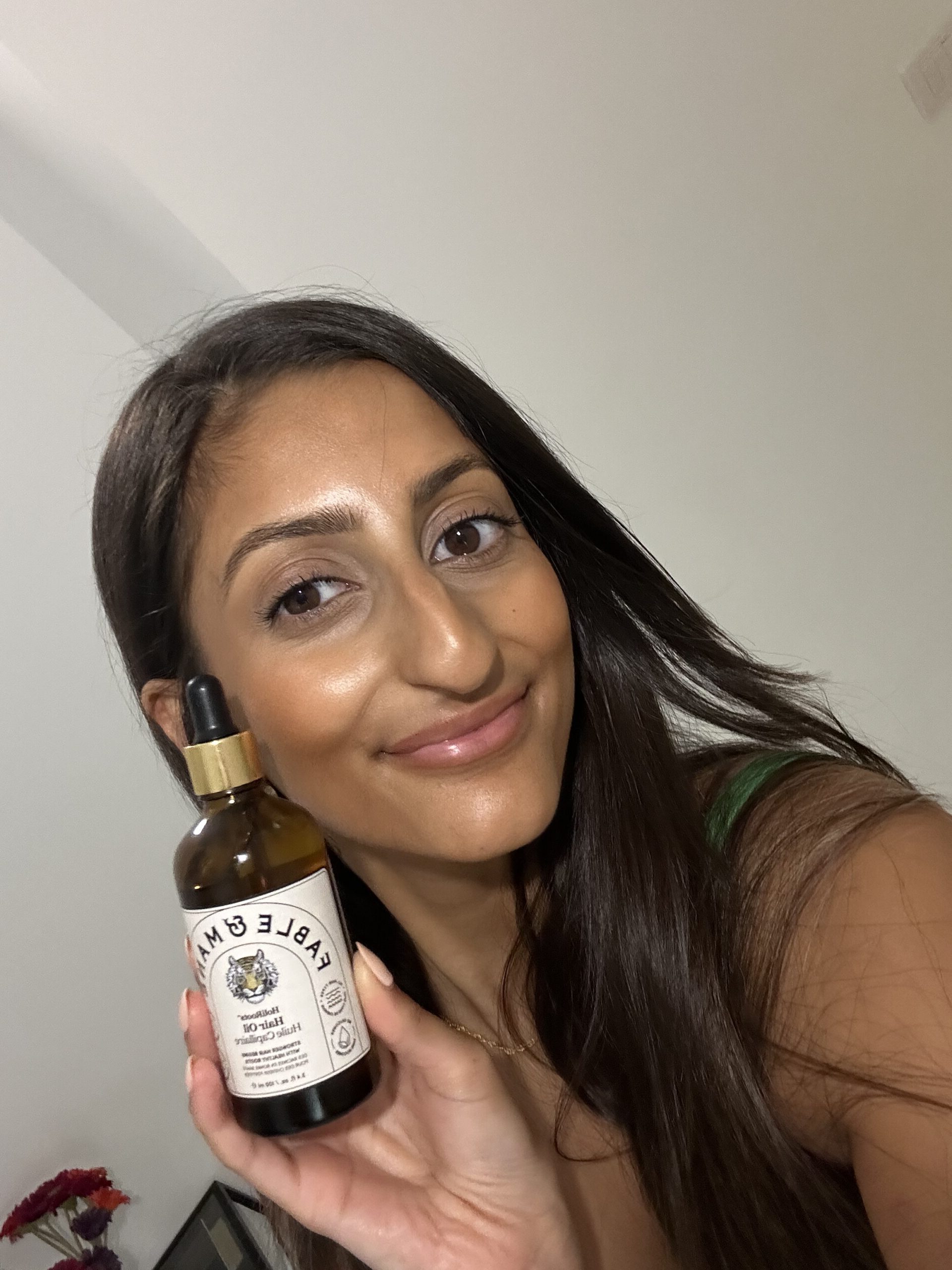 I have loved using the Fable and Mane Holiroots Hair Oil! It left my hair and my roots feeling healthy and not dry. I would definitely recommend to add to your hair routine if you haven't already! FYI: a little goes a long way, so I know this bottle is going to last me a long time!
Asha, Junior Graphic Designer
CORDINA HAIR FLOWER HEATLESS CURL 4 RING (FOR FINE TO MEDIUM HAIR)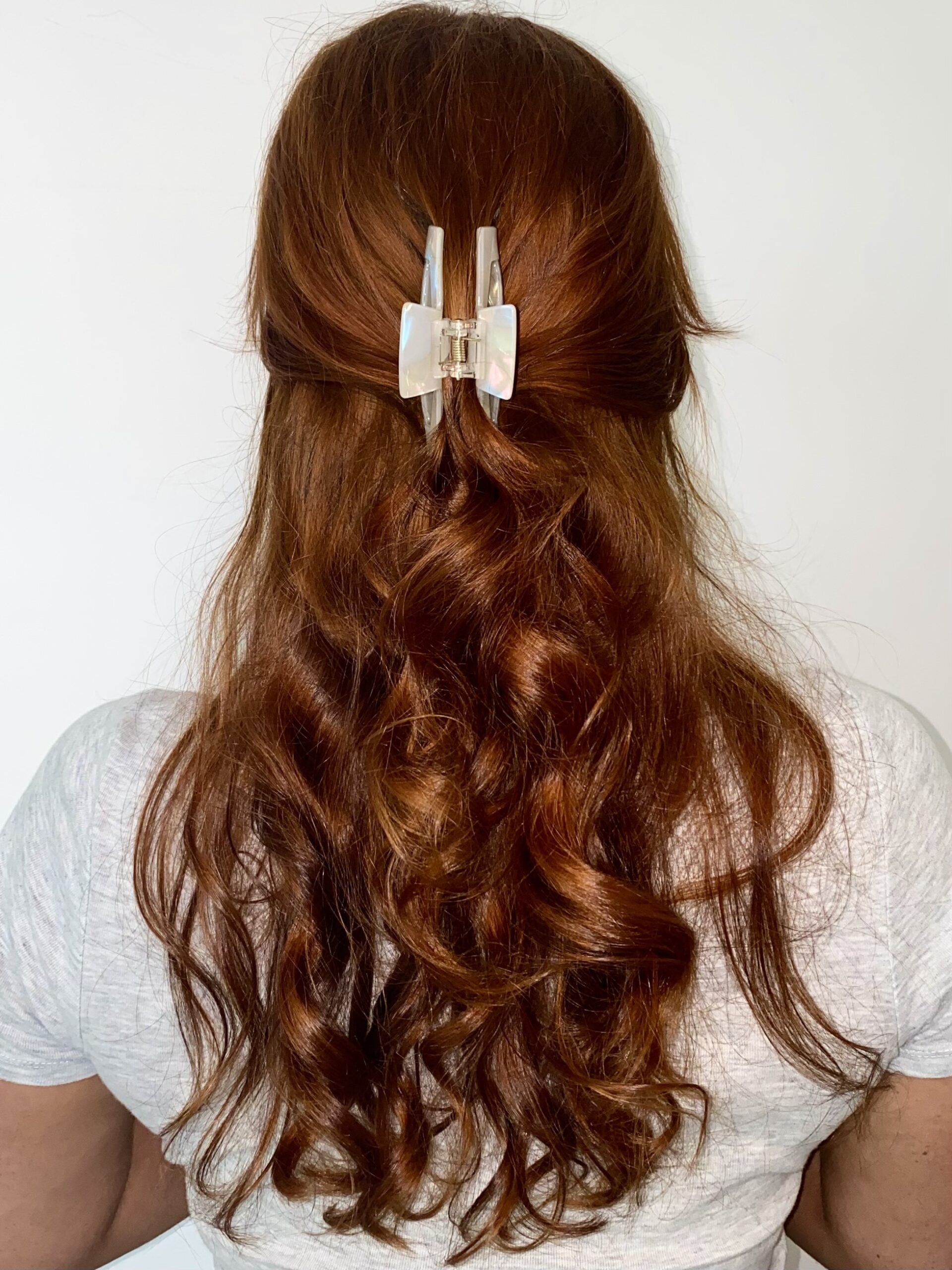 As I regularly colour my hair I try to use the least amount of heat as possible to keep it healthy and vibrant, therefore I am always looking for new ways to style it without adding any extra heat. Previously, my dressing gown waist tie was my go to and it gave me gorgeous curls that lasted day after day. However, I'll admit it's not the most glamourous tool to use. When I saw the Cordina Hair Flower Heatless Curl Ring, I was intrigued with the design and decided to give it a go. The product is now my new favourite way to curl my hair – it's so easy to put on and to wrap your hair around, not fiddly at all and it feels so secure when you have it in place. Sleeping wasn't as bad as I thought either, with the design essentially laying on top of your head, it's easy to forget it's there. The end result was stunning, I had big, bouncy, glossy curls and because of the silk material of the rings, there was absolutely no frizz. I would highly recommend this product if you want a fuss free way to curl your hair and it'll definitely end up as a staple in my hair routine.
Sophie, Shoot Producer
BY BEAUTY BAY STRENGTHEN + HYDRATE SHAMPOO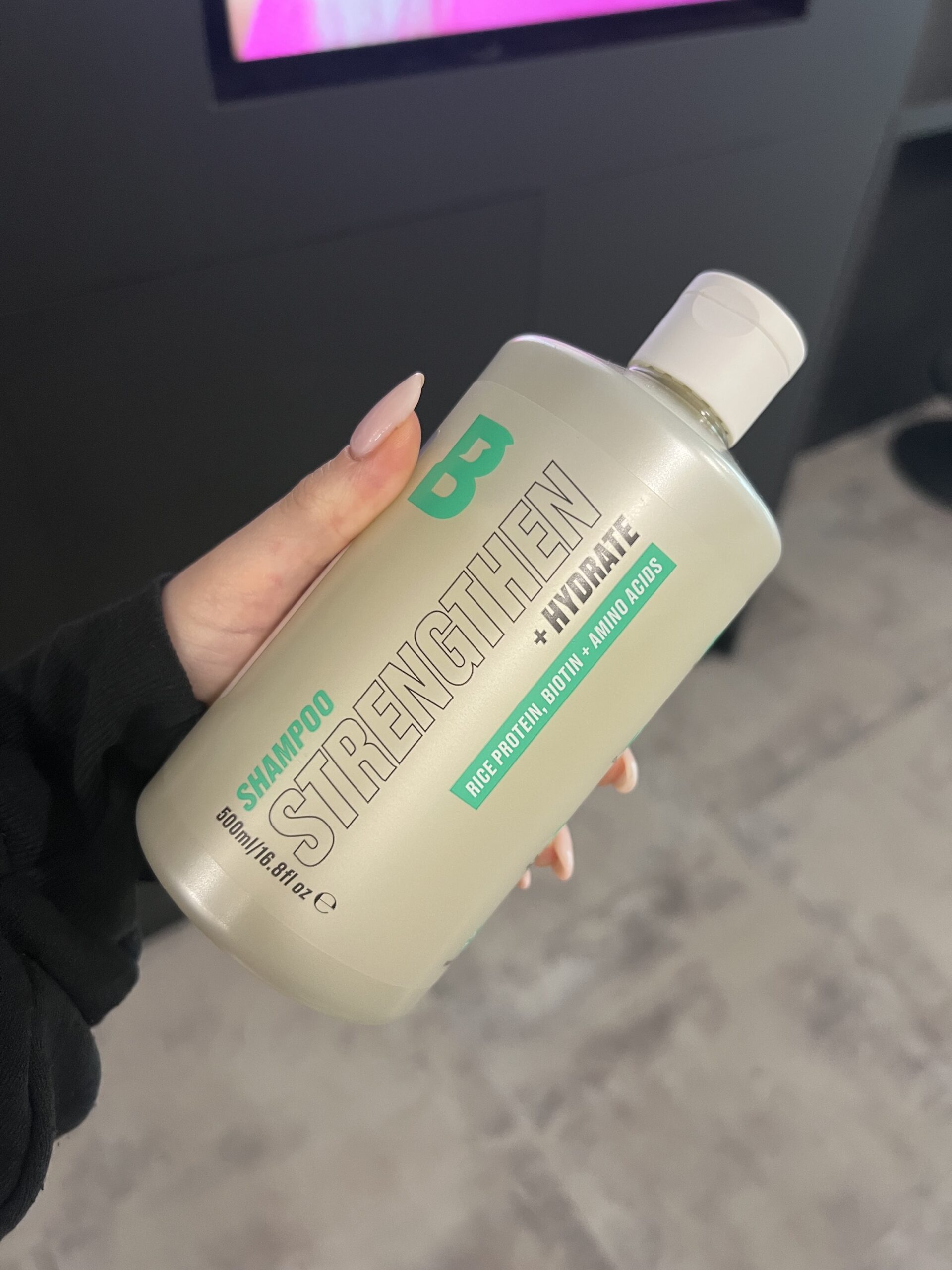 Since adding the Haircare By BEAUTY BAY Strengthen + Hydrate Shampoo to my routine my hair has been a lot happier! It feels likes I've had a deep cleansing treatmeant without my hair feeling stripped, I haven't had to wash my hair as frequently, my split ends have been a lot less noticeable, and my hair feels so hydrated. Win-win!
Chloe, Junior Production Co-Ordinator
LES SECRETS DE LOLY COCKTAIL CURL REMEDY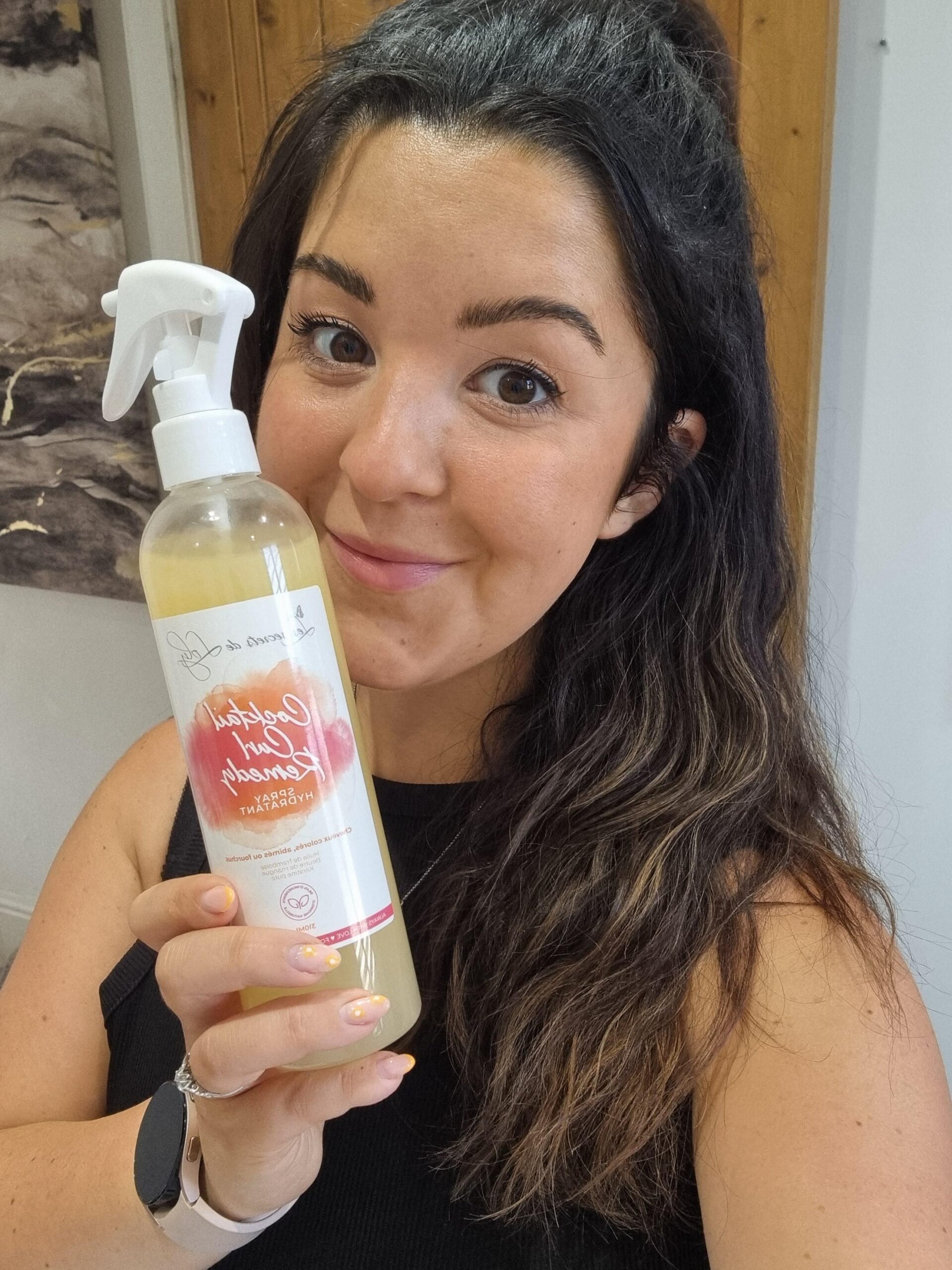 As I am currently using Secrets De Loly Shampoo & Conditioner, adding the Cocktail Curl Remedy to my routine came at the PERFECT time! Being a curly/wavy girl, this spray hydrates and defines my curls and leaves my hair smelling like sweets (YUM). I've also noted reduced split ends since using this spray which is a big bonus!!
Hannah, CRM Executive