Hyaluronic acid has been a star in the skincare world for many years, and no routine is complete without it. It works like a magnet drawing moisture into the skin and keeping it there thanks to its ability to hold up to 1000 times its weight in water. This hydrating hero is a must-have for all skin types and can be used day or night to keep your complexion looking plump and juicy.
Still not convinced? Head here to find out more, or keep scrolling for our definitive list of the best hyaluronic acid serums to get your hands on.
THE ORDINARY HYALURONIC ACID 2% + B5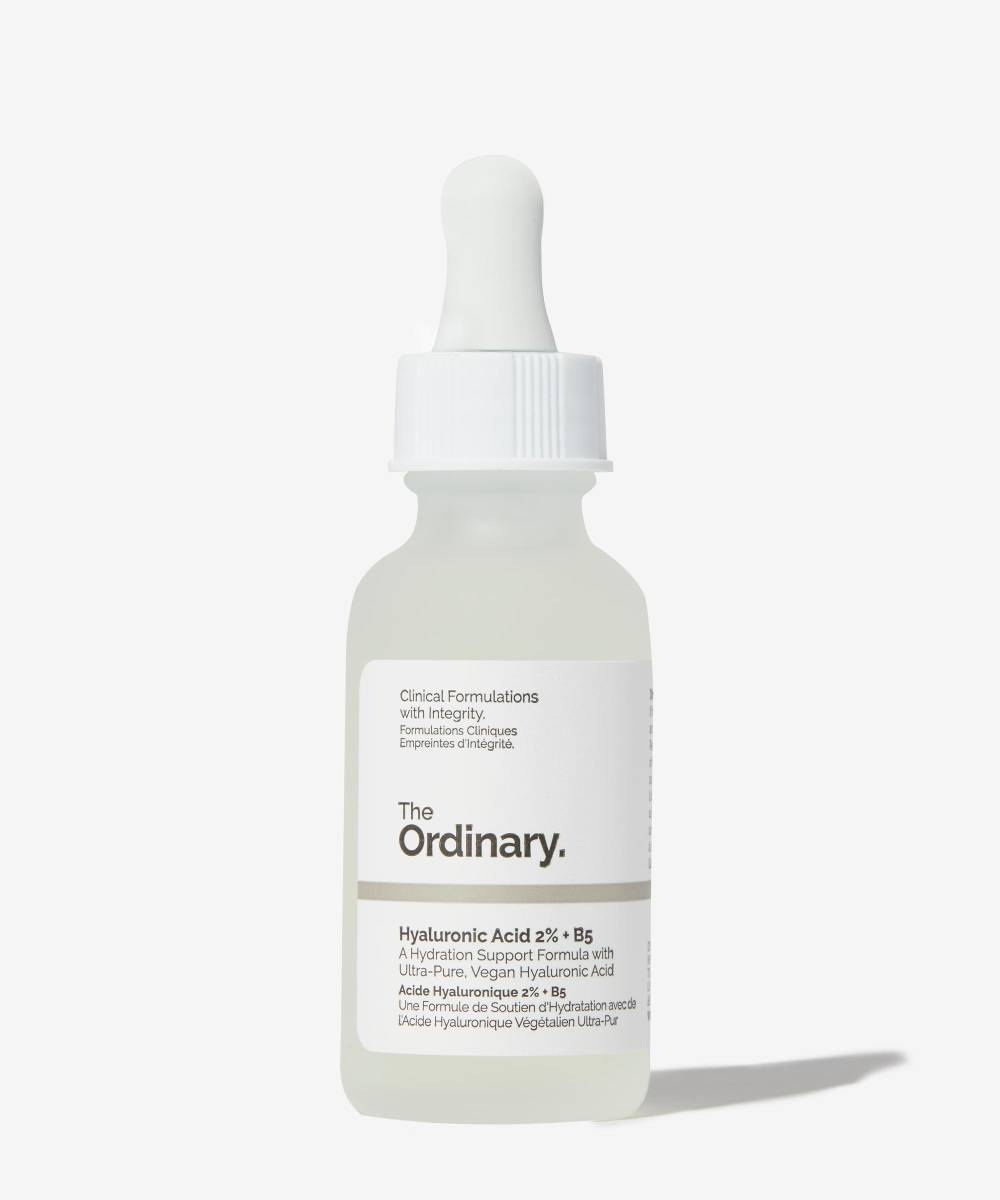 The Ordinary has always been a hit with skincare lovers thanks to its use of tried and tested ingredients that actually work, and its Hyaluronic Acid 2% + B5 is no different. This super serum combines three types of hyaluronic acid at varying molecular sizes, taking hydration to the next level. This is backed up by vitamin B5, which helps to strengthen the skin's barrier and heal dryness, leaving you with healthier skin, and a smooth, supple complexion.
NIOD MULTI MOLECULAR HYALURONIC COMPLEX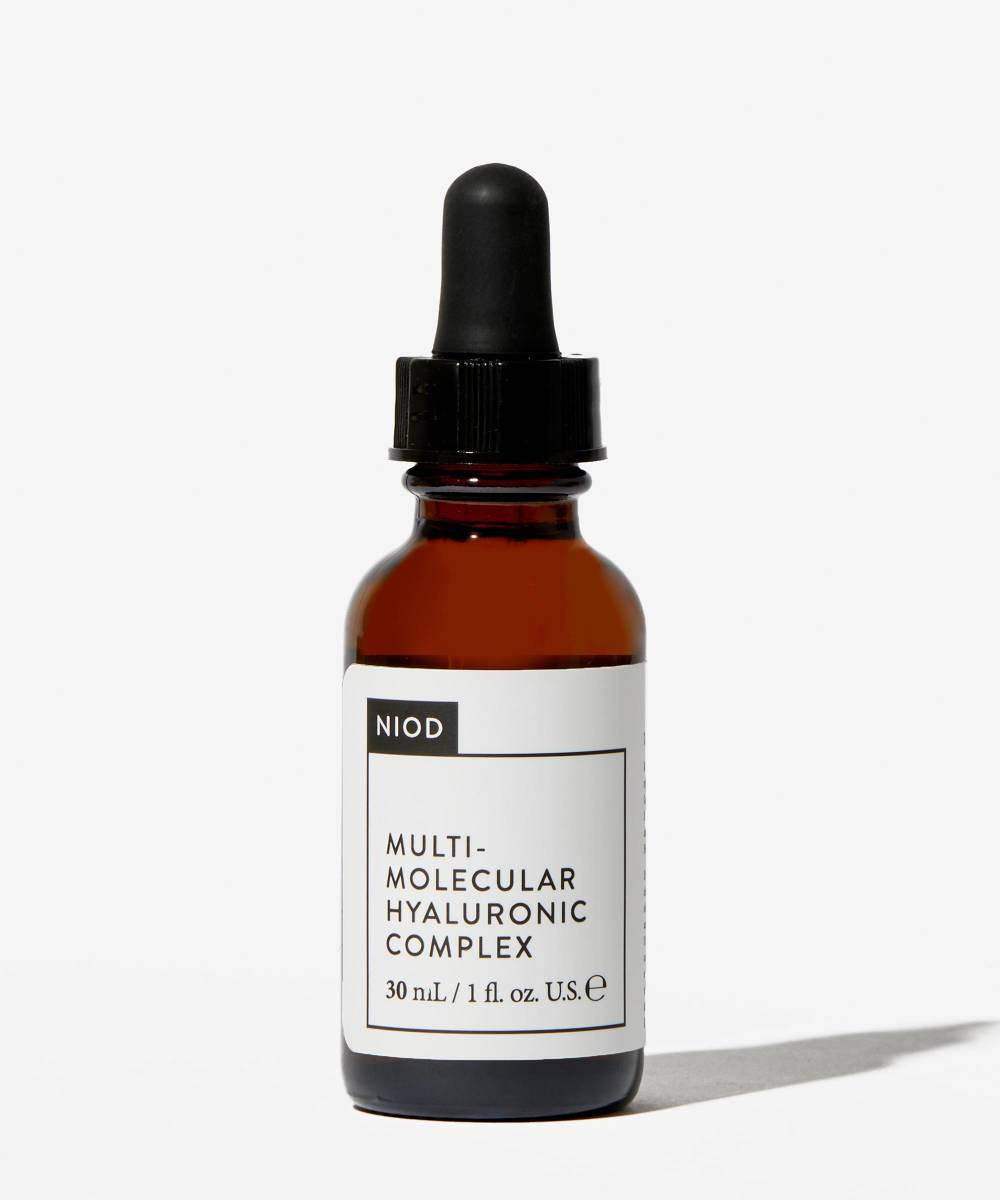 If you're looking for an effective anti-aging treatment, look no further than NIOD's Multi Molecular Hyaluronic Complex. This lightweight serum is packed with 15 (yes, 15!) forms of hyaluronic acid that all work at different levels for ultimate hydration. It sinks into the skin in seconds, penetrating each layer to help improve elasticity for a bouncier, more youthful appearance.
TAN-LUXE SUPER GLOW BODY HYALURONIC SELF-TAN SERUM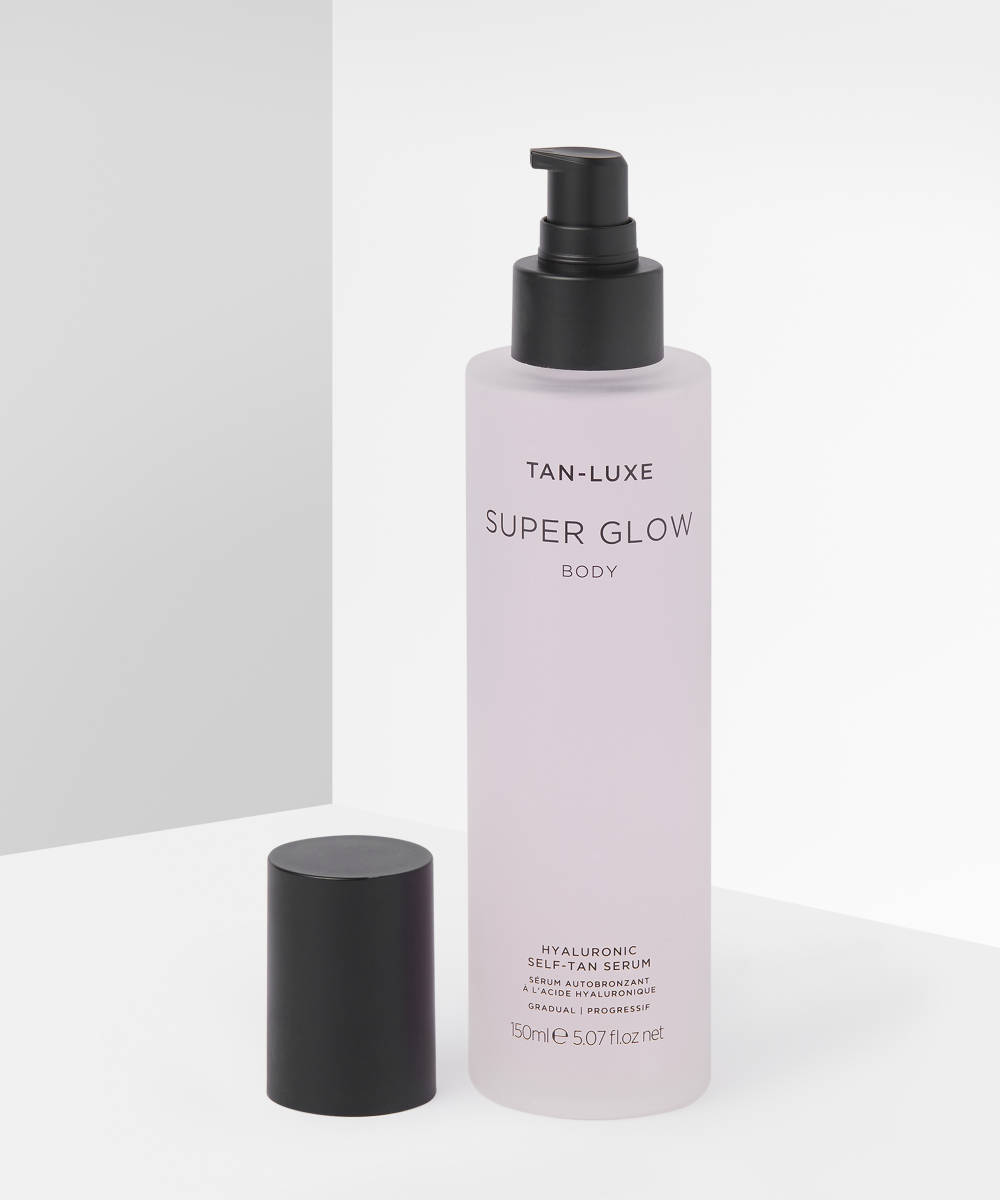 News flash: hyaluronic acid isn't just for the face! The Tan-Luxe Super Glow Body Hyaluronic Self-Tan Serum draws moisture into the skin on your body, delivering deep hydration to keep it soft and supple. But that's not all – this gradual tanning body serum also gives you a gorgeous, sun-kissed glow for that coveted "just got back from holiday" look.
LANEIGE WATER BANK BLUE HYALURONIC SERUM
K-Beauty fans will no doubt already have a shelf well stocked with Laneige. The iconic brand's Water Bank Blue Hyaluronic Serum boasts a blend of blue hyaluronic acid and peptides, which work in harmony to intensely hydrate and nourish the skin, leaving it feeling mega-moisturised and looking and radiant.
BLISS GLOW & HYDRATE NIACINAMIDE + HYALURONIC ACID DAY SERUM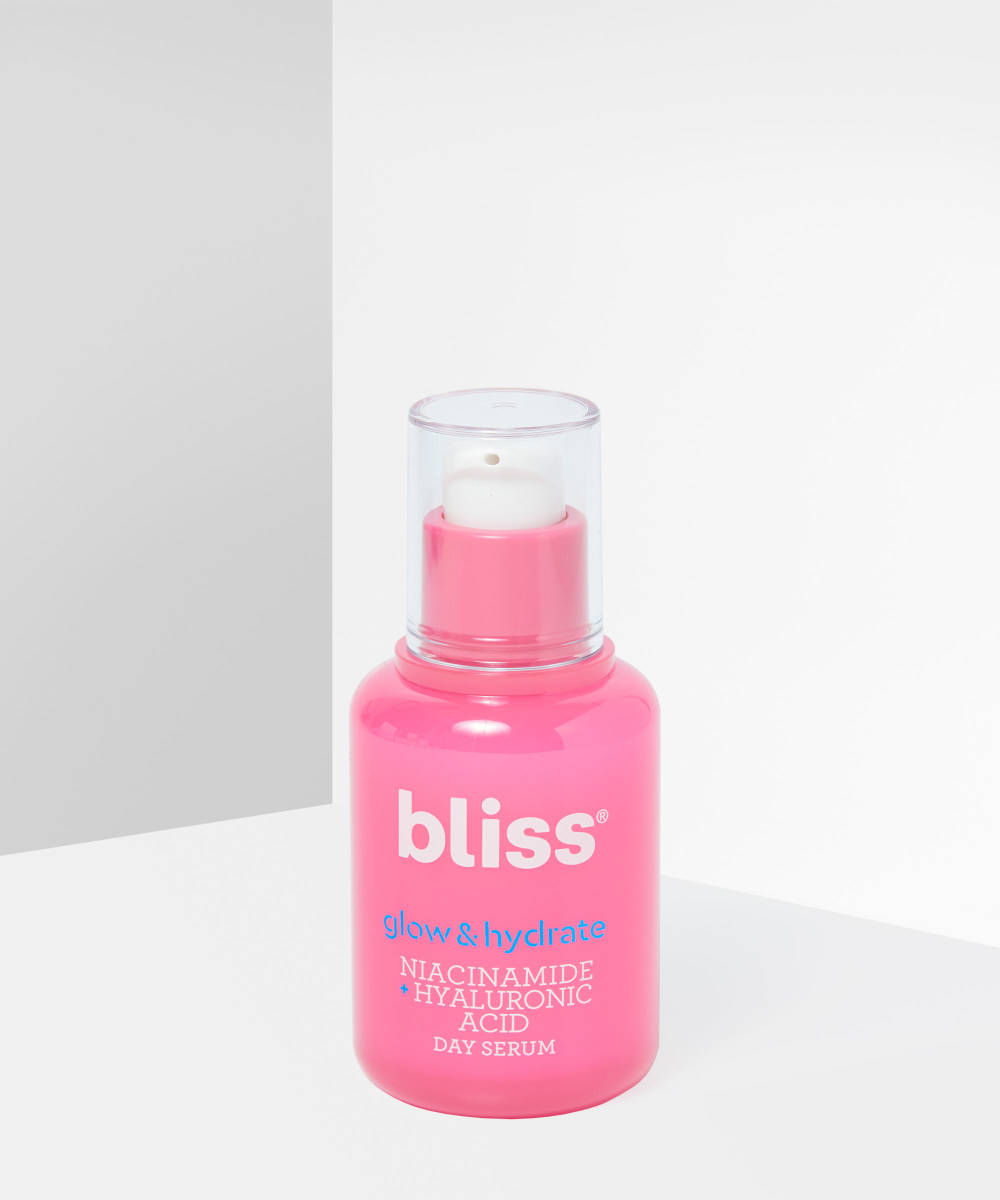 The Bliss Glow and Hydrate Niacinamide + Hyaluronic Acid Day Serum is the perfect pick for those with combination skin. This multi-tasking hyaluronic serum not only contains our hero-hydrator; it also has nourishing vitamin E and blemish-busting niacinamide that helps shrink the appearance of pores. This one has got you covered.
SKIN PROUD SMOOTH TALK 2% HYALURONIC ACID GEL SERUM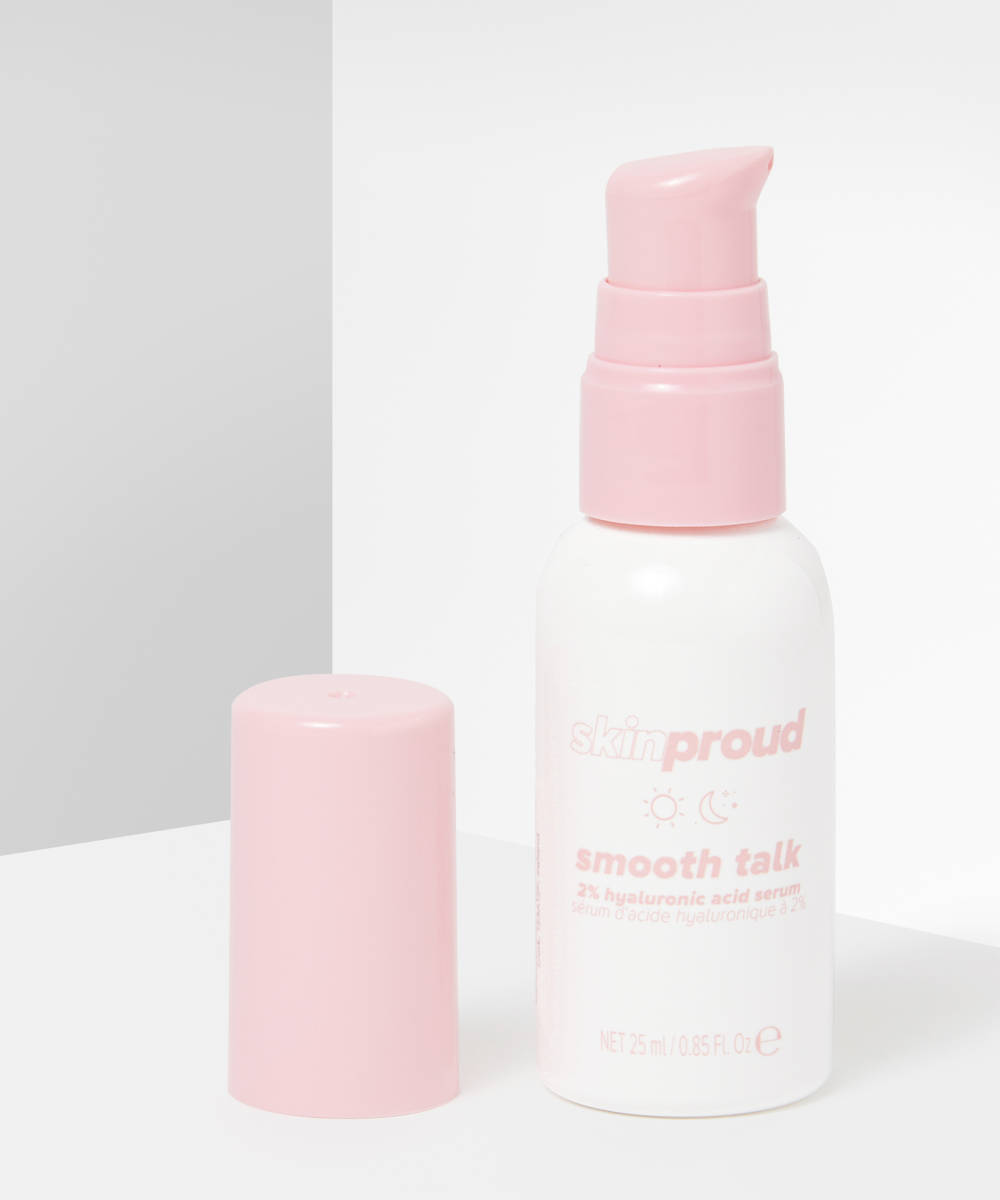 Get the glow with Skin Proud's Smooth Talk 2% Hyaluronic Acid Gel Serum which stands out from the crowd due to its refreshing gel-like texture. Alongside hyaluronic acid, this affordable offering features brightening pineapple extract that gently exfoliates dead skin cells and peptides to help support the skin's protective barrier. If smooth, glowing skin is what you're after, this is a must-have addition to your routine.
HELLO SUNDAY THE ONE THAT'S A SERUM FACE DROPS SPF45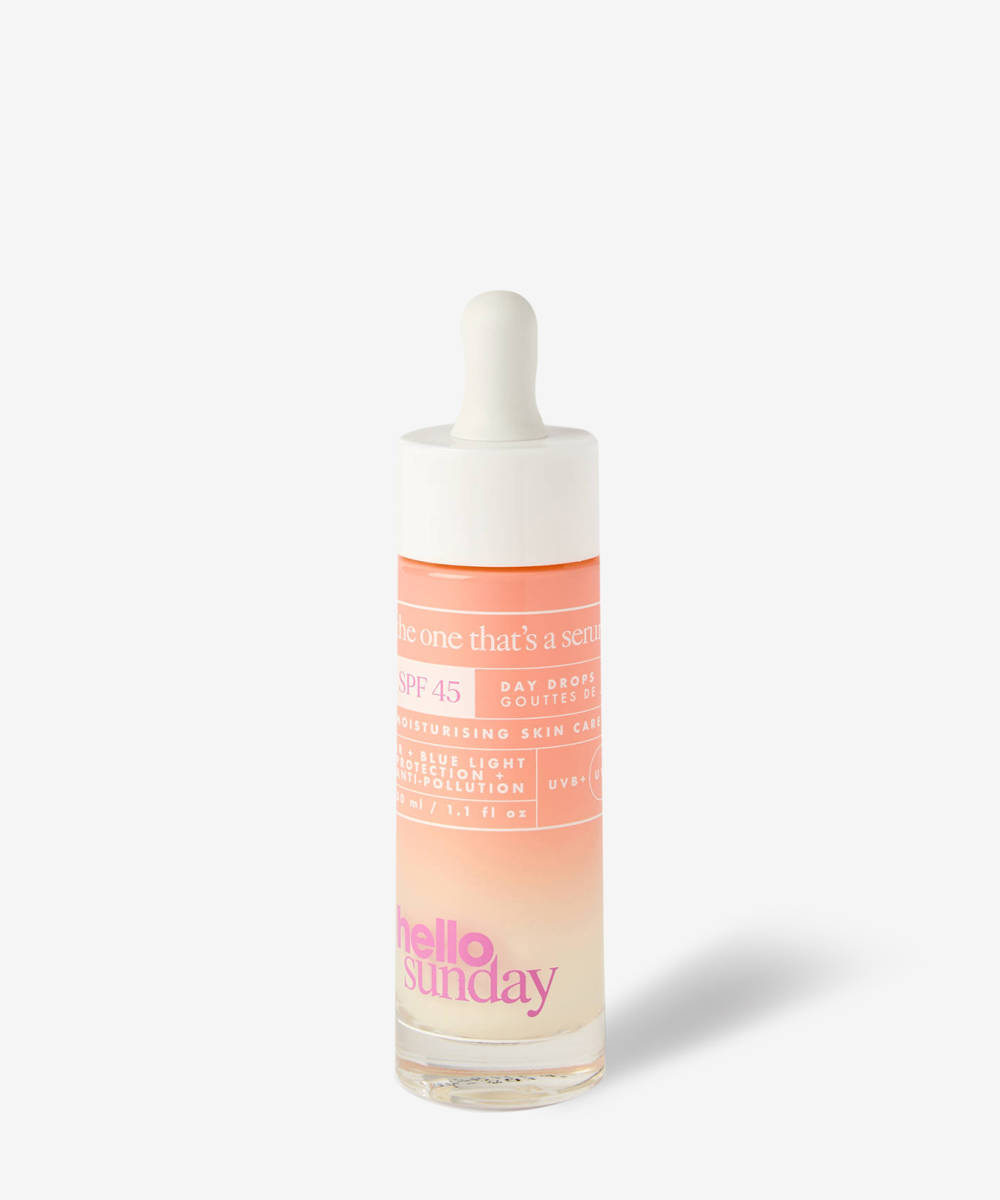 Remembering to wear SPF daily can be a struggle for some. If you can relate, then you're in luck. Hello Sunday has made staying sun-safe simple with The One That's A Serum Face Drops SPF45. A mega-moisturising serum enriched with hyaluronic acid and vitamin C that glides onto the skin without stickiness to protect against damaging UVA and UVB rays, and blue light pollution. It's a total skin saviour.