Buying online can often require some major research. After all, beauty is a serious business when you're a beauty obsessive, so naturally you only want the best products for the job…
Even when you're opting for a brand with a glowing rep and a variety of bestsellers, like Milani, it's still reassuring when you spot the accompanying sky-high ratings and rave reviews. Safety in numbers, right?
Well, the BEAUTY BAY community have spoken, and we've compiled a list of the top-rated Milani products so you can shop savvy. Check out the best of the best below.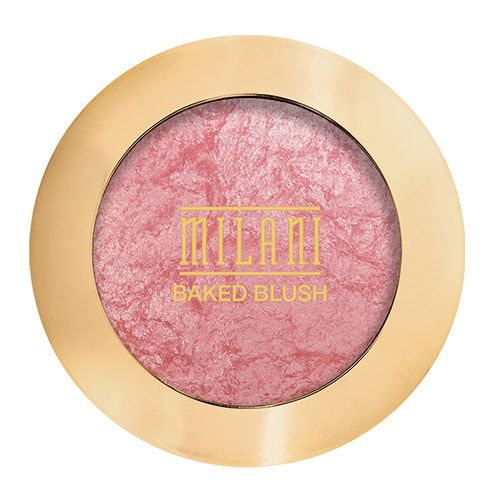 149 Reviews
4.7 out of 5 stars
"I'm a freelance Makeup artist and I have so many blushes I've lost count, but THIS is the one I'm drawn to time and time again. It's got this beautiful 'lit from within' effect, without being chunky or glittery in any way. I don't even need a highlighter when I use this, and it's perfect for mature skin. I even put it on the high points of my face as well as my cheeks (temples, bridge of my nose etc.) and it looks like I've just been on holiday! You honestly can't beat this product at this price – it's 5 star!" – Luminoso
Colour Statement Lipliner
14 Reviews
4.8 out of 5 stars
"The color pigmentation is very high, the pencil is creamy and applies very smoothly. This pencil performs better than some high end pencils I own. I will definitively be purchasing again!" – Suri
41 Reviews
4.5 out of 5 stars
"I absolutely love this primer. For ages I've wanted a good eyeshadow primer that stops my eyeshadows from creasing. I've tried concealer, other primers but none have worked as good as this. It even lasted longer than 8 hours on me my eyeshadow won't budge at all even with shimmer colours that used to crease within 1-2 hours of wear. Really recommended especially for the price!" – Liv Rose
Conceal & Perfect Foundation
490 Reviews
4.3 out of 5 stars
"I am ultra fair and finding the right foundation has been difficult as I have either found them so light they do nothing or too dark leaving me orange. This, however, is just perfect. My skin looks flawless and its a beautiful tone that I really like against my pale skin and blonde hair!" – Marcia15
Strobelight Instant Glow Powder
70 Reviews
4.1 out of 5 stars
"No way did I expect this product to have such good pigmentation as it did especially because it was so cheap. It stays on my face all day and I don't think I'd use another highlighter again!" – StephB
43 Reviews
4.0 out of 5 stars
"I got the shade Dolce and I apply it with a large fan brush after I apply my contour and bronzer to give me face a glow. I work the bronzer under my chin and from the cheek hollows to my temple. Lovely formula and great for light-medium skins tone." – Chris