Anyone who works in beauty will tell you that it's a fun, inspiring place, full of creative ideas (and the occasional free sample!), but exactly how do you break into the beauty industry? In a new series, we'll be chatting with Beauty Bay staff members to find out what their jobs involve and the paths they took to get where they are now.
From makeup artists and beauty editors to social media assistants, buyers, and web developers – these stories are proof that you can enter the beauty industry via any career path.
Meet Chloe, Influencer & Affiliate Marketing Exec.
What did you want to be when you were younger?
What didn't I want to be? Police officer, journalist, storm chaser…
What attracted you to the beauty industry?
I love how genuinely passionate people are who work in this industry and how you learn something new every day as it's constantly evolving and growing.
What did you study and how did this guide you into your current role/how do you use the skills from your degree in your job?
I studied Sociology at the University of Nottingham. I wouldn't say my degree guided me into my current role and these days you don't necessarily need to have a degree in the area you're most passionate about to succeed. Saying that, I gained a lot of transferable skills from my degree that help me in my role; studying social interaction and culture, communication skills, data analysis to name a few.
What path did your career take after graduation?
I was determined to build a career in PR after university, so I interned at several agencies in London and Manchester and luckily, my final internship landed me a full time job in fashion PR looking after several well-known high street brands. I then moved from agency to in-house doing PR and influencer marketing for a fashion brand and then the opportunity arose at Beauty Bay and I couldn't say no.
What skills and experience do you need to work in influencer and affiliate marketing)?
Strong communication skills are essential as you're talking to influencers and affiliates day in, day out, good analytical skills are a must, and you must be ready to think of creative campaign ideas at the drop of a hat.
What does your day-to-day job entail?
As I juggle both influencers and affiliates, my days are never the same. One minute I will be negotiating with influencers for a campaign we're working on, the next I'll be analysing performance data from the affiliate channel and booking in placements with international publishers. Both areas of my job complement each other in so many ways, but are quite different in many ways too. It's all about balancing your workload.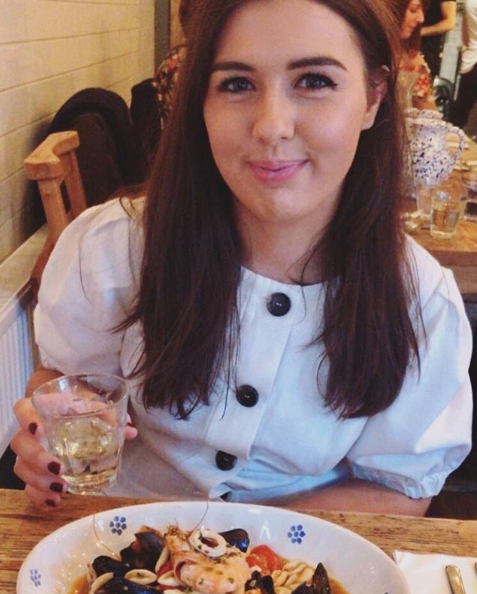 What are common misconceptions people have about your job?
That it's as simple as sending a product out to an influencer or affiliate for them to instantly promote it. In fact, it takes a lot of forward planning, negotiation and time to plan.
What is the best part of your job?
Seeing the campaigns you're a part of creating come to life is pretty rewarding. I also love how close knit Team BB is – we really build each other up and champion each other's success.
What advice would you give to someone wanting to start a career in your field?
Contacts in this industry are invaluable, so talk to people as much as you can, whether it be at your internship or networking events. It'll build your confidence too.
What's your favourite thing about working at Beauty Bay?
Being part of a company that is not afraid to stand out from the crowd and do things differently. Testing new products isn't the worst thing either…
What deskside essential is vital to you doing your job?
A notebook. I write lists for anything and everything.
What's your favourite Beauty Bay product and why?
Embryolisse Lait Crème Concentrate – literally the best moisturiser I have ever used and I even have my fiancé hooked.