Anyone who works in beauty will tell you that it's a fun, inspiring place, full of creative ideas (and the occasional free sample!), but exactly how do you break into the beauty industry? In this series, we'll be chatting with beauty industry insiders to find out what their jobs involve and the paths they took to get where they are now.
From makeup artists and beauty editors to social media assistants, brand founders, and web developers – these stories are proof that you can enter the beauty industry via any career path.
Meet Jules Von Hep, founder of Isle Of Paradise.
What did you want to be when you were younger?
I think being a vet was up there… or a Blue Peter presenter! I never got a badge and it still breaks my heart to this day. But in a way, I've kind of manifested it in my own way in this job, because you need to talk on camera all the time and use those kind of skills.
What initially attracted you to the beauty industry?
I was initially attracted to fashion because at 18 years old, I didn't really know that the beauty industry existed and so it wasn't something I had considered. I was interning at a fashion agency and they had a beauty department who gave me some products to try and that was it. I completely understood it, got what beauty was about and I was hooked. When you work in the beauty industry, your passion is the most integral part of making it. I'm still so passionate, I love working in the industry and I think that is something that's kept me so rooted. I love that it's about self-care and self-improvement and that it's more focused on yourself.
What made you want to create your own brand?
I never really wanted my own brand and it wasn't one of my goals. For me, it was more to work with the biggest A-lister and work on the big shows but once you've done that, it has a shelf life. So, I decided that I wanted to create products that actually did what they said they were going to do. I was working with so many different types of formulations on lots of different types of skin and I started to see that there was a real gap in the market for products that truly perform. On the other side of it, I was working with loads of models on shoots and realised that they were about 0.1% of the population that I was getting in my tanning booth and I felt like it wasn't fair that we weren't all being represented. For me, the beauty industry has never felt elitist but that was the message that was being portrayed and I really wanted to change it. I felt like if I wasn't going to change it, then would anyone? So I met my business partner by chance and it was like fate had brought him to me – he had the factories, I had the product and that's how Isle Of Paradise was born. Isle Of Paradise is a mental state of mind rather than a physical place – it's that moment when you look in the mirror after you've applied your tan and that rush of confidence hits you. I know that fake tan is not going to change the world but if you are tanned and that makes you feel more confident, then it might empower you to do whatever you need to do to take on the world that day.
What skills and experience do you need to succeed as a brand founder?
You need to be willing to work every hour in the day. You need to see a gap, trust your gut and go with it. It can be difficult, because the path that you've always walked is not the path that you are going to take as a brand founder. You're going to go in a drastically different direction and there will be a lot of unknown because your brand will be different to everybody else's. Be prepared for anything, be gracious and work every single contact you have ever had because everyone owes everybody favours and people will want you to succeed. And remember, it doesn't happen overnight. People ask me how long I was developing Isle Of Paradise for, and it took about a year and a half, but I was developing it behind the scenes for ten years. Listen to podcasts like 'How I Built That' – it's a great podcast with lots of different founders from varying industries. Lastly, always remember to make time for self-care.
What does your day-to-day entail?
I wake up at 6am and answer DMs on social for the first 45 minutes of the day. I feel like this really sets me on the right tone and reminds me that there are people all over the world that need my advice and that sets me on the drive. 8-9am is my absolute golden hour – I get so much done. I'll then have a tanning client or two in the morning and then America wakes up at 1pm and that's when all my calls come in. There's so much that happens in a day and so much goes on, I spend most of my day on my phone. I also need to record three podcasts a week. I get to the end of the day and I think 'I don't know how I've survived that one' but you just have to keep on going.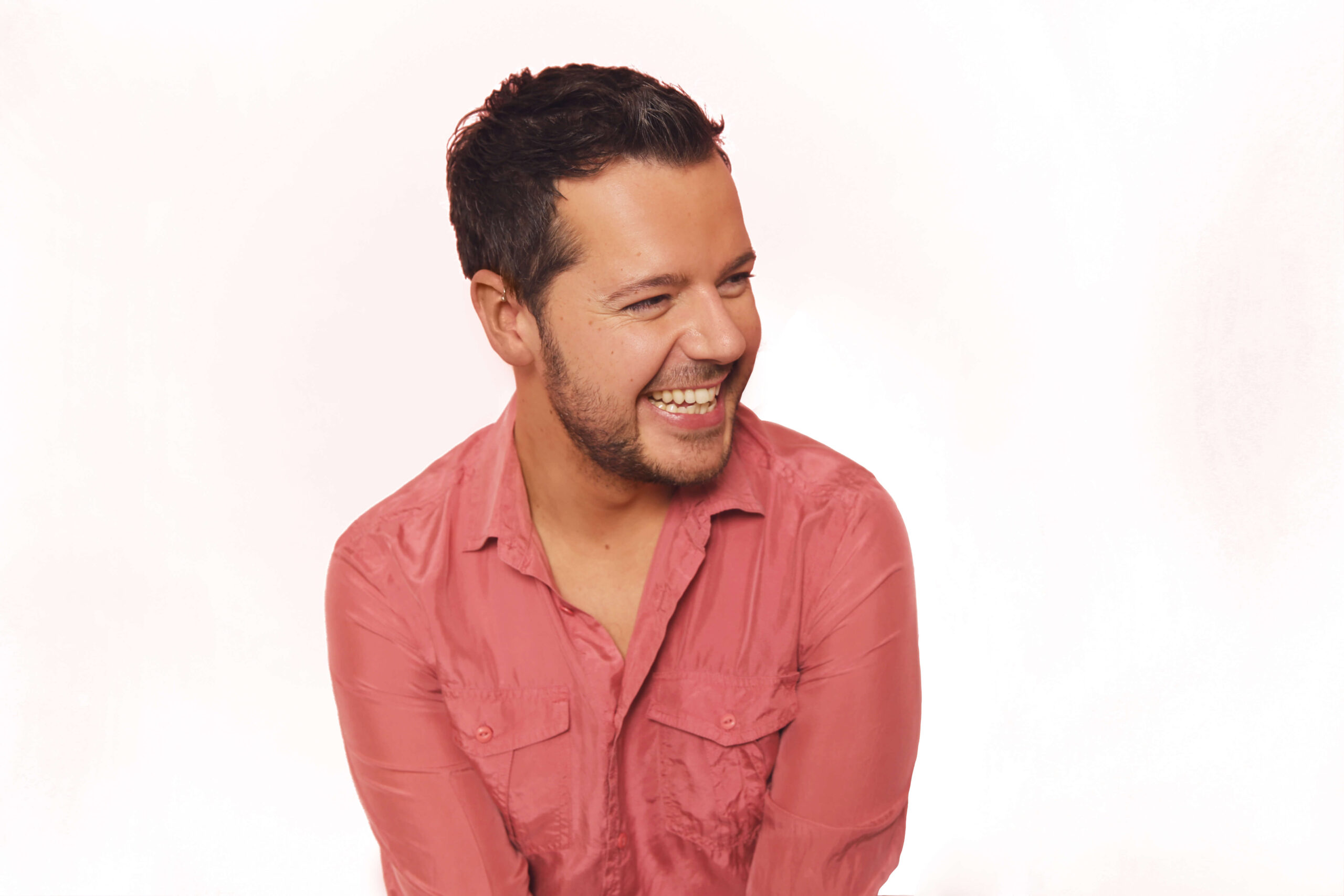 What is the best part of your job?
Making people happy every day. That's why I fell in love with spray tanning because I'd sit and listen to my friend moan about their jobs and I would come home and think 'I've had a really great day'. I've made so many people happy and that's just been the anchor of why I love doing what I do. It's not something that everyone can say they do and it's a total gift.
What has been the most surreal moment of your career so far?
Jen Atkin introducing herself to me in Las Vegas and saying that she loves Isle of Paradise was absolutely mental for me and I couldn't get my head around it for a while. I realised that when you move into the sphere of founders and you come out of that beauty expert field, life is so different and it's such a different place to be.
But my whole journey has been full of surreal moments. Working with some of the biggest celebrities in the world, working with princesses, working with people who are disabled – the spectrum of the types of people that I work with is crazy and I'm so lucky to be able to do it everyday and that in itself is surreal. I'm never not surprised at being surprised.
We love your Body Posi guide (check it out here), why do you think that body positivity is so important in day-to-day life?
I think for so long we have been told that who we are as an individual is defined to us by our appearance and that you need to look a certain way and that a certain type of body is perfection, but it's a completely backwards and obscene way of thinking. People are being fed messages from brands and the media that tell you that you need to change yourself to fit a certain ideal. But now we are slowly but surely starting to learn that it's all nonsense and we deserve better. How I feel in my body is my business and how somebody judges my body is their stuff. Being thin doesn't equal being happy. Accepting the way you look and being healthy is the most important thing. It's a huge movement that is needed in society to realise that we are not defined by our bodies and how we look.
What are your top tanning tricks and tips that you have for us?
1. Stare at your naked body in front of the mirror and realise that your body is beautiful and you're just going to give it a little glow.
2. Always exfoliate before you tan! I always like using an acid-based exfoliator like a glycolic or lactic acid.
3. Moisturise your hands, elbows, knees and feet. If you have blonde hair, use a cotton bud to moisturise your eyebrows and hairline to avoid that tell-tale tan stain.
4. Then apply two coats of tan to the body and one coat of tan to the face. That second coat really helps to deepen the colour. As a rule, tan both of your legs first, then your arms, torso back and face. Repeat for the second layer.
5. Tan your face every other day and your body once a week.
Who has been your favourite celebrity to tan?
There have been so many! Sienna Miller, Bebe Rexha and Little Mix are all incredible. Working with celebs that I never thought I would ever meet is really interesting and that happened a lot when I was working on Strictly Come Dancing. Meeting YouTubers or dragons from Dragons Den or athletes or chefs – I love meeting people that aren't necessarily in the fashion or beauty world. I have learnt so much from all these people. I've met loads of my friends through my job, because the first time I meet you, you get naked so we get pretty close pretty quickly!
What are your favourite Isle of Paradise products?
The green water is my babe! I shouldn't have favourites, I feel like such a bad parent! It's just one of those products that whenever I wear it, someone comments on how glowing my skin it.
I love the Ultra Dark Mousse. I never liked having a dark tan on myself until we developed Isle Of Paradise – I just love the deep rich bronze it gives.
Blend It was one of the first products I ever thought of because I'd see so many problems that people would have with tan and I thought how great would it be if you could just have a tool that will cover and disguise any mishaps. It's also amazing to travel with because you can do your full body with it.