One scroll on Instagram and all we're seeing is aura nails.
If you caught our round up of this trend here on Edited, and are now desperate to recreate it at home, then you're in luck with this tutorial. One quick google search tells us that the word aura means a coloured energy field around a body (or object), and that's exactly the vibe of these nails. Think glowing ombre details and you're on the right track.
At first glance, this kind of design looks complicated, but we're here to bust this myth and let you know that it is in fact super easy and perfect for beginners and pros alike.
Keep scrolling to learn how to recreate this super-cute aura nail design, that you're never going to want to take off.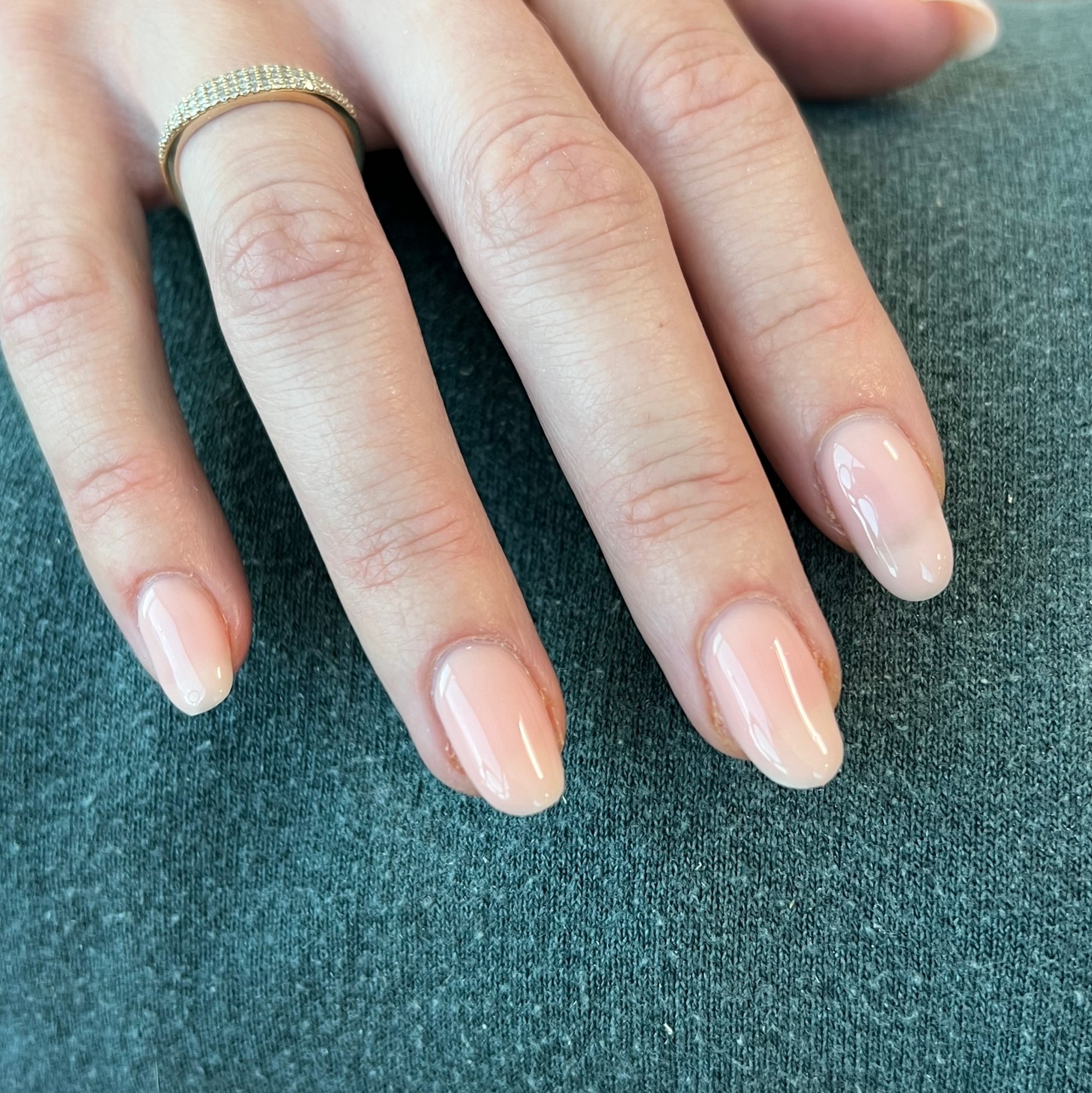 As always, start out by prepping and filing your nails into shape with a nail file and cuticle pusher. We've opted for a rounded edge, but feel free to go for a square tip if you wish. Then apply a base coat and a pinky nude base (remember to use thin coats and let them dry in between).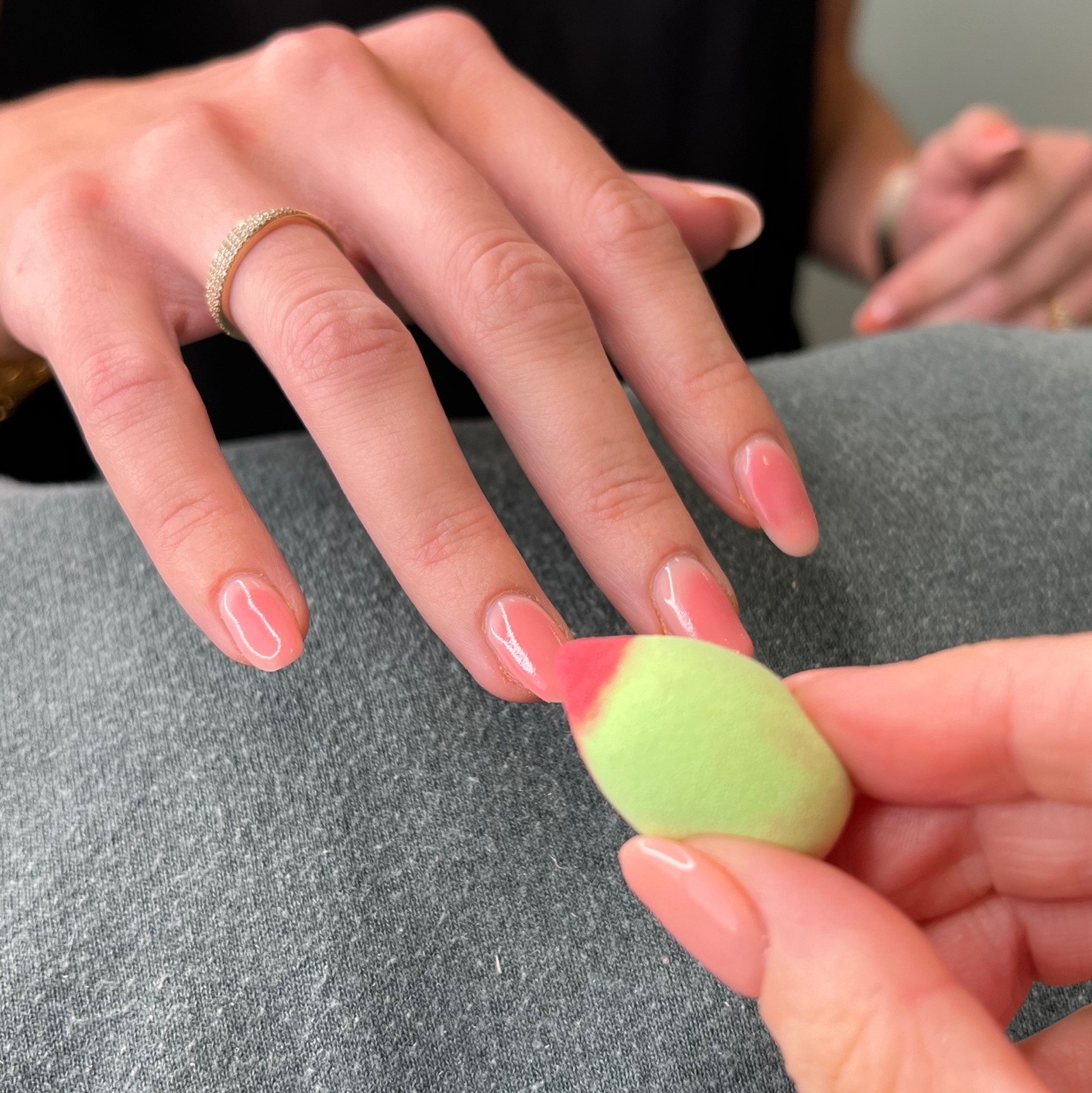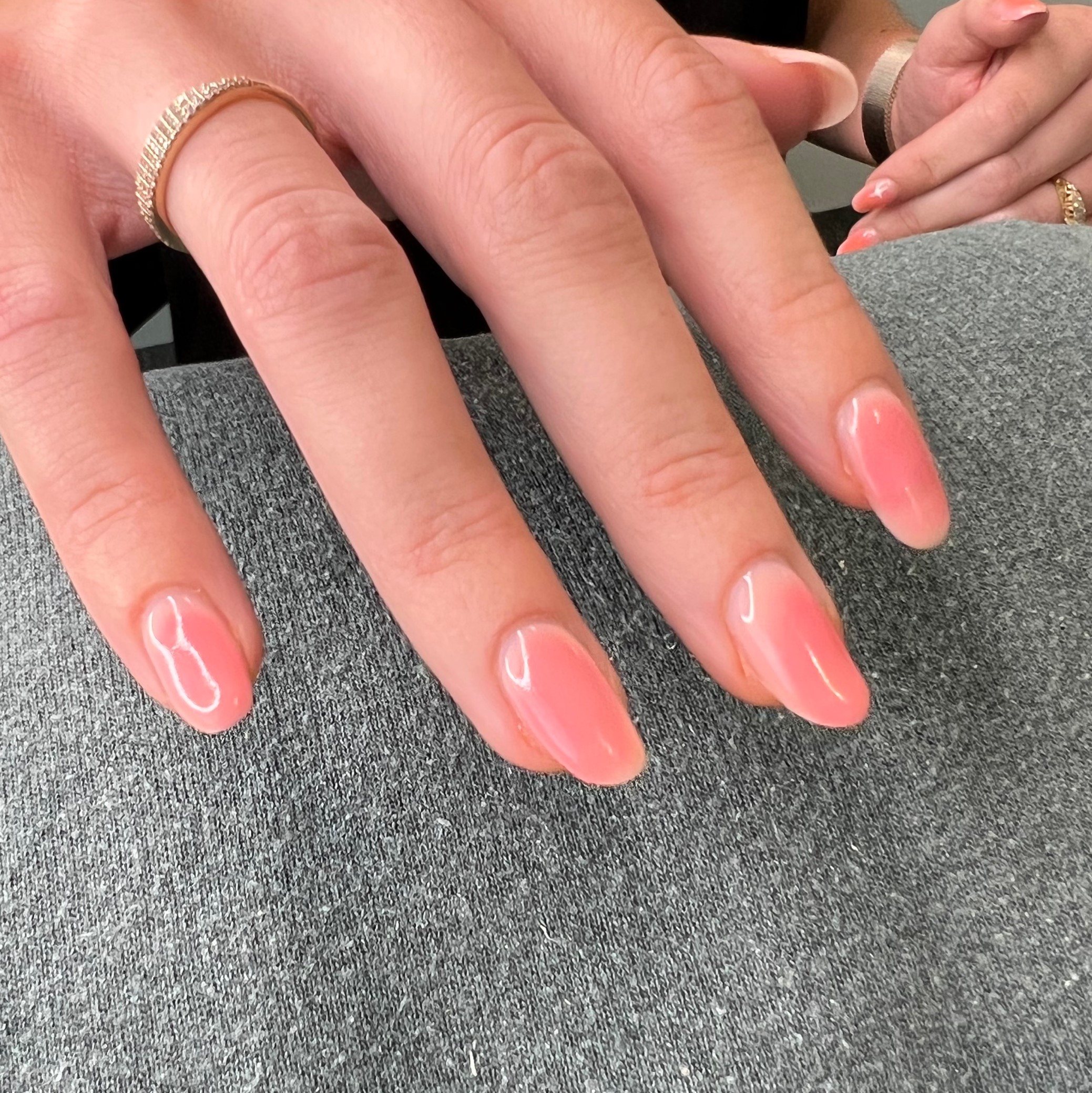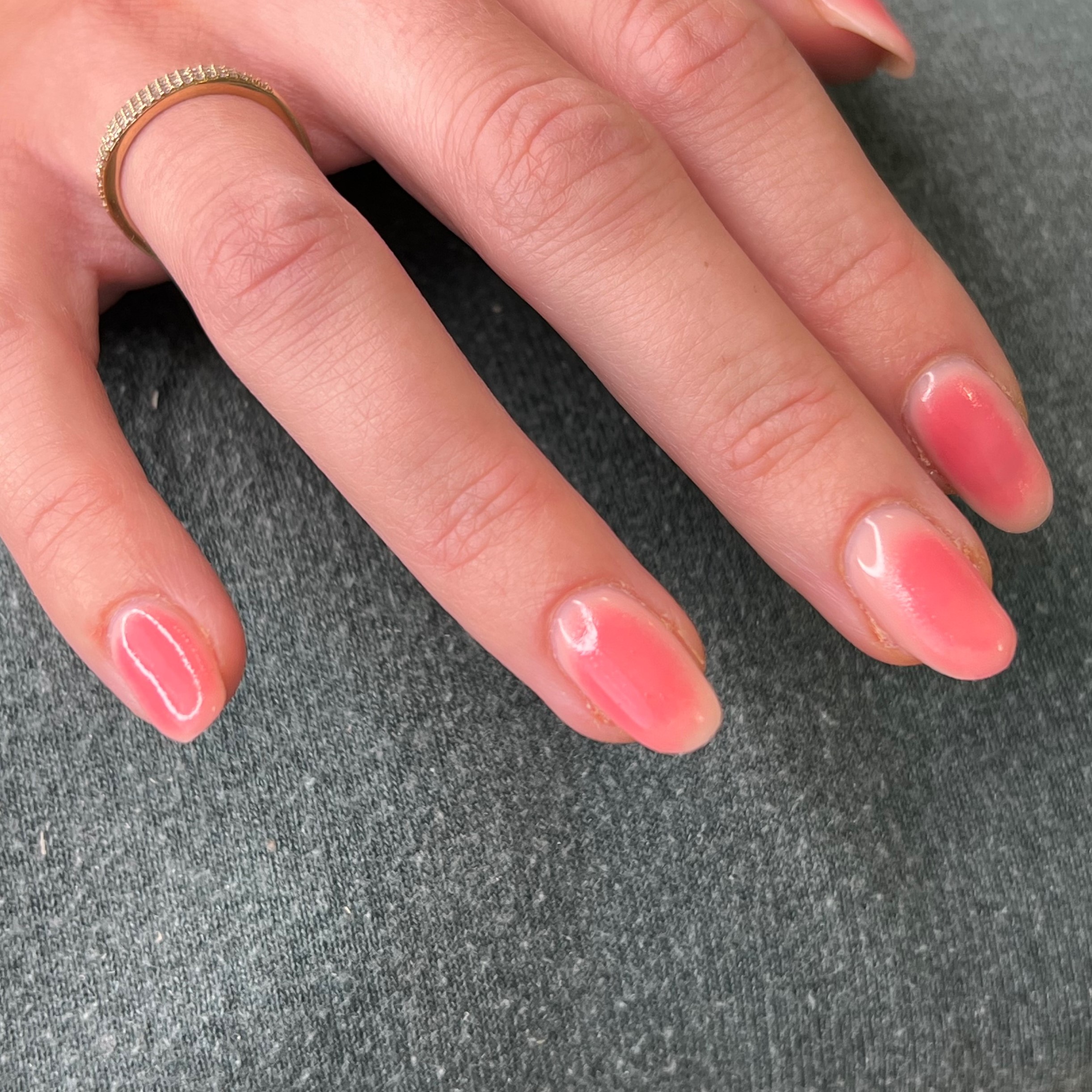 When your first coat is dry (or cured if you decide to use gel polish), repeat that step until the colour is opaque in the centre, but keep the edges blurred, this is how we are going to achieve that ombre blurred effect.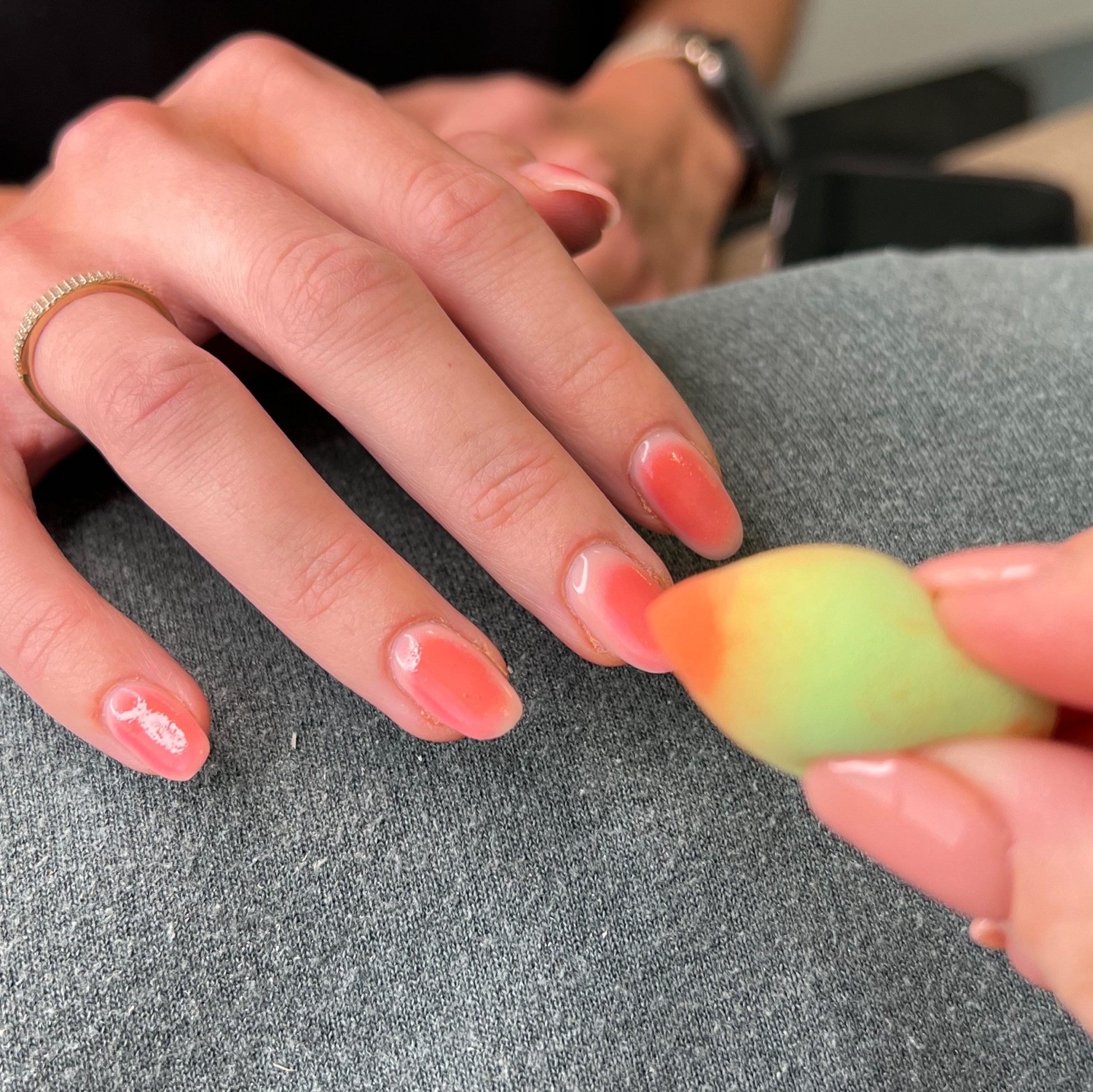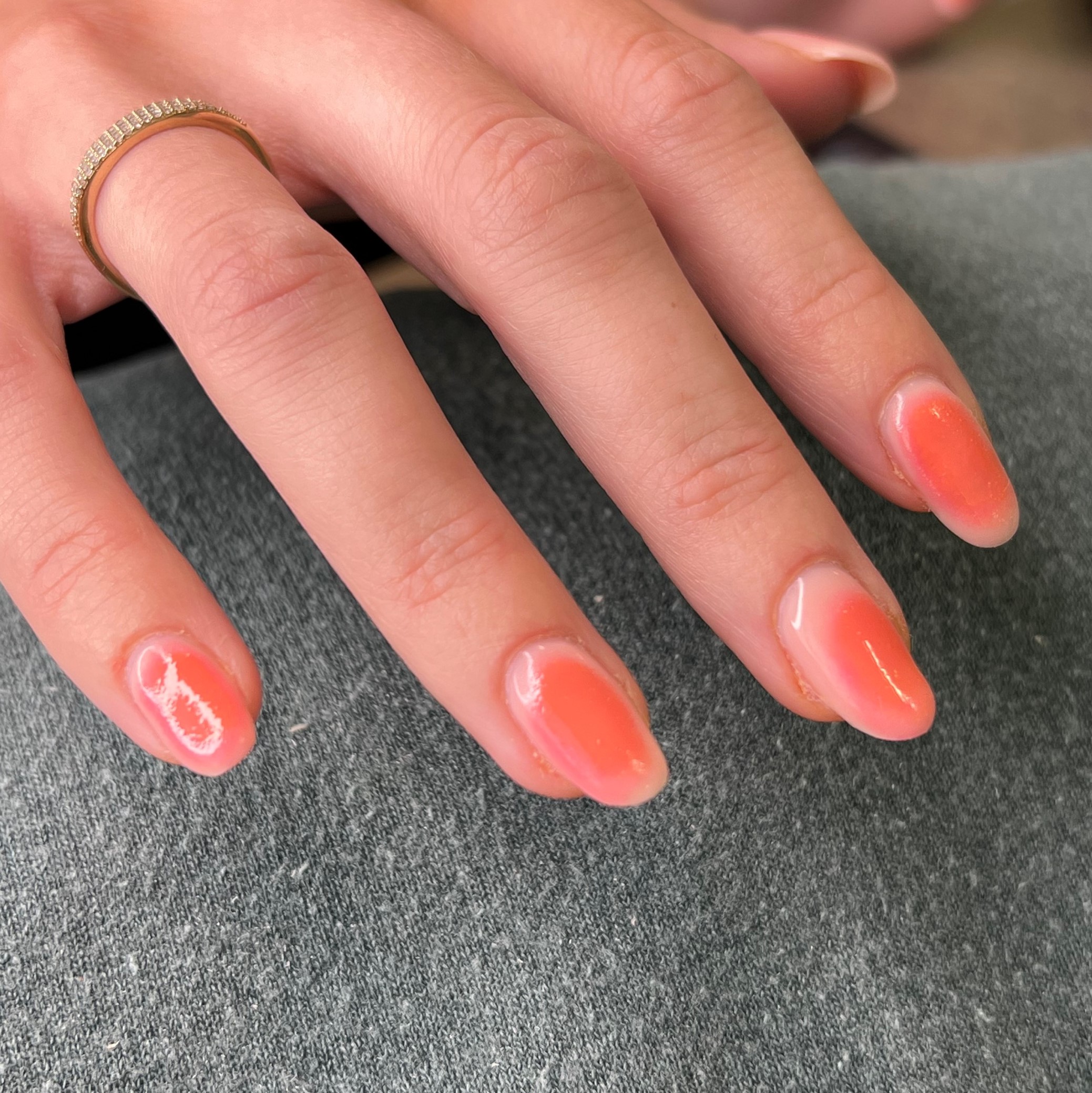 With your second colour (we've opted for a sweet orange shade), repeat step two and stipple your colour in the centre with another mini sponge. Try and keep this colour more in the centre and don't cross too much into your first colour. Remember to always make sure your previous coat is dry before the next. Hello ombré.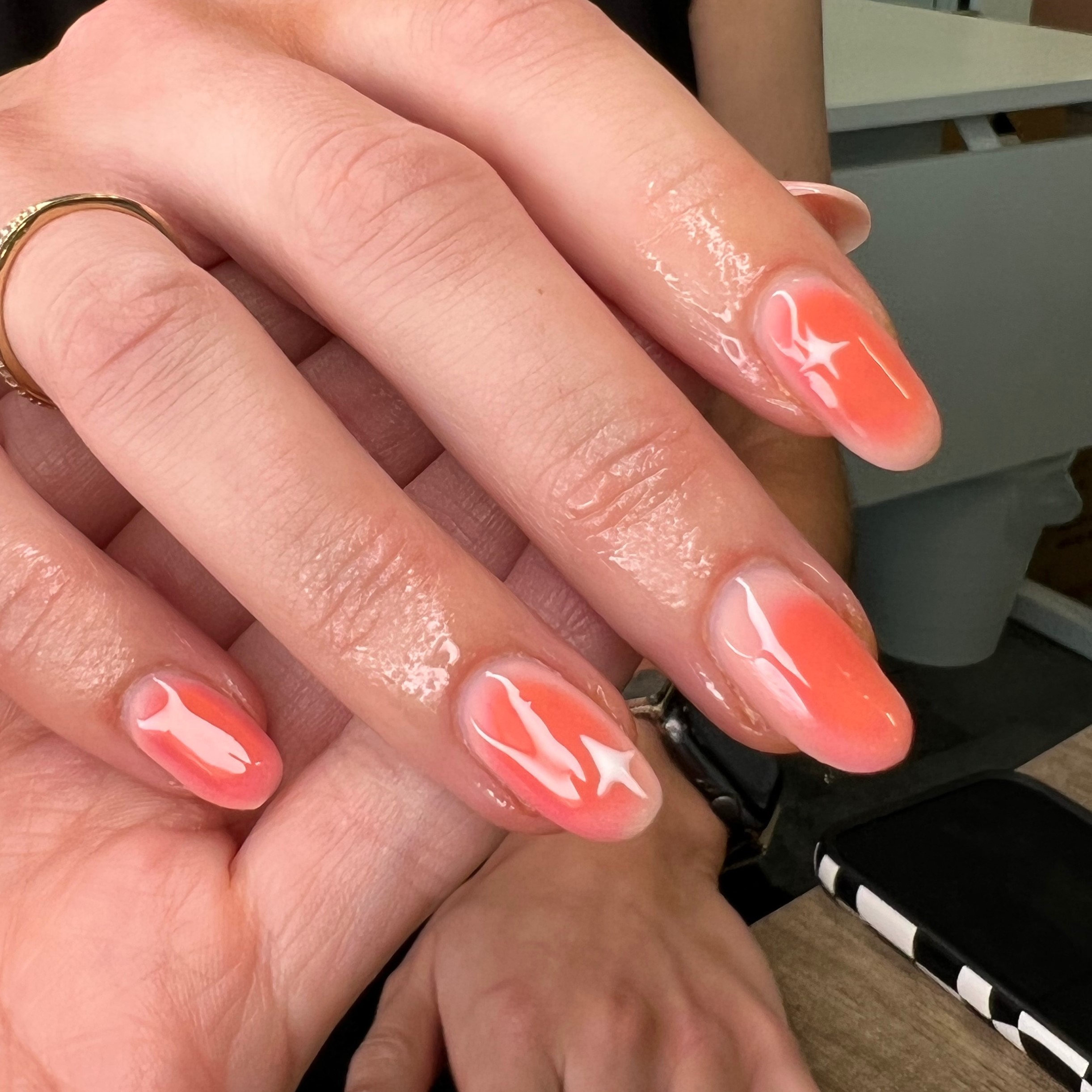 On the index and ring finger, use a white polish to draw on two stars. Don't worry, we have the tutorial for that right here.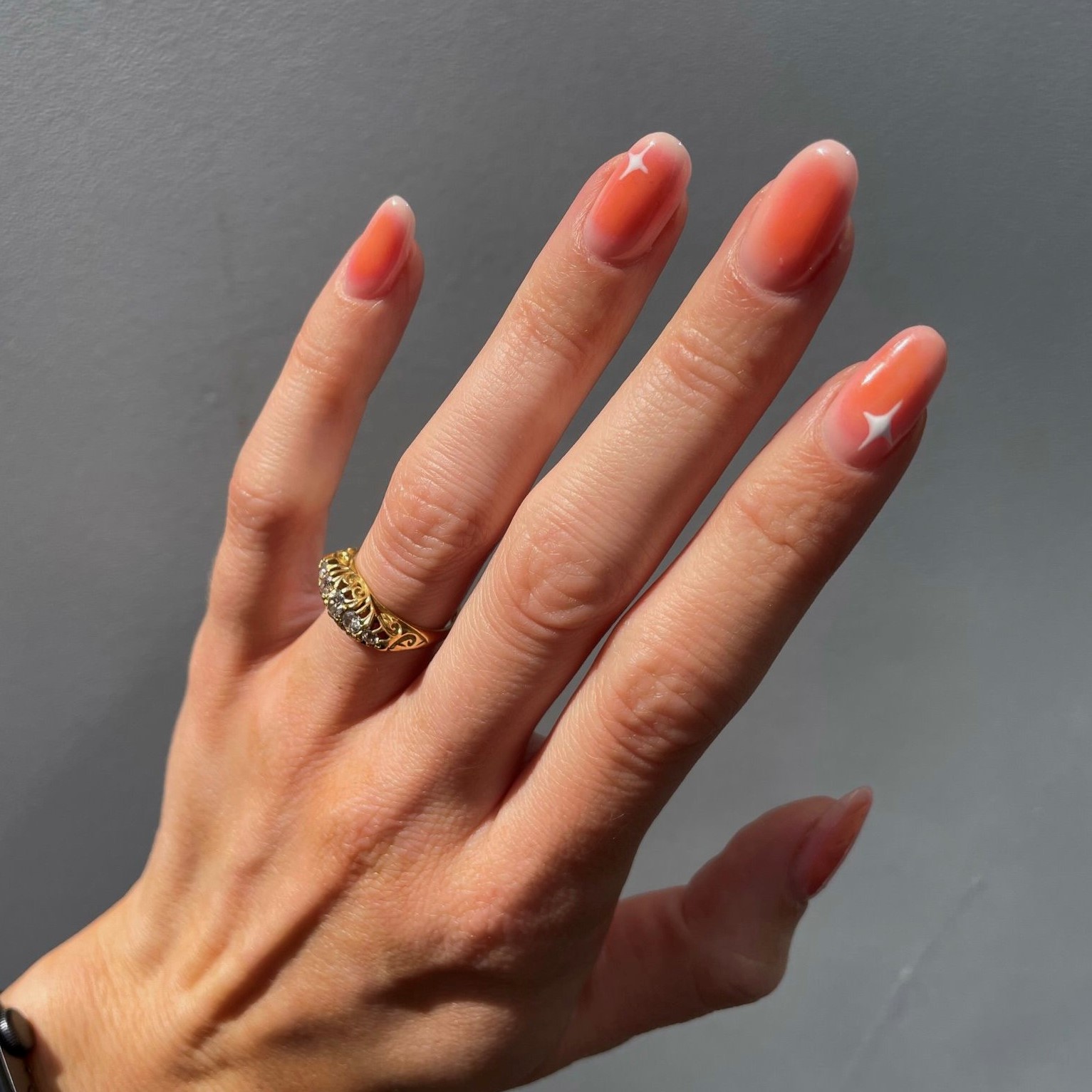 Once your polish is dry, apply a top coat to lock your design in and prevent chipping. And once your top coat is completely dry, apply cuticle oil to the cuticles to keep your nails healthy and strong.