Face tans – you're either an avid fan or you steer clear for fear of breaking out (fuelled by the horrors of our youth). We think it has to be a scientific fact that you feel instantly better with a tan, but seeing as achieving the real deal on a beach is a bit of a reach at the moment, it's time we turned to our beauty stashes. Face tans have come a long way since the days where you slathered your face with whatever you put on your body and there are now so many non-comedogenic, skin loving formulas out there.
Enter our latest fave – the all-new Coco & Eve Bronzing Face Drops. Designed to be mixed with your moisturiser, these glow-giving drops are packed full of hyaluronic acid and Bali botanicals that are non-comedogenic, non-drying, and formulated with 100% natural DHA. We thought we'd put them to the test and here are our reviews…
Phoebe, Affiliate Marketing Assistant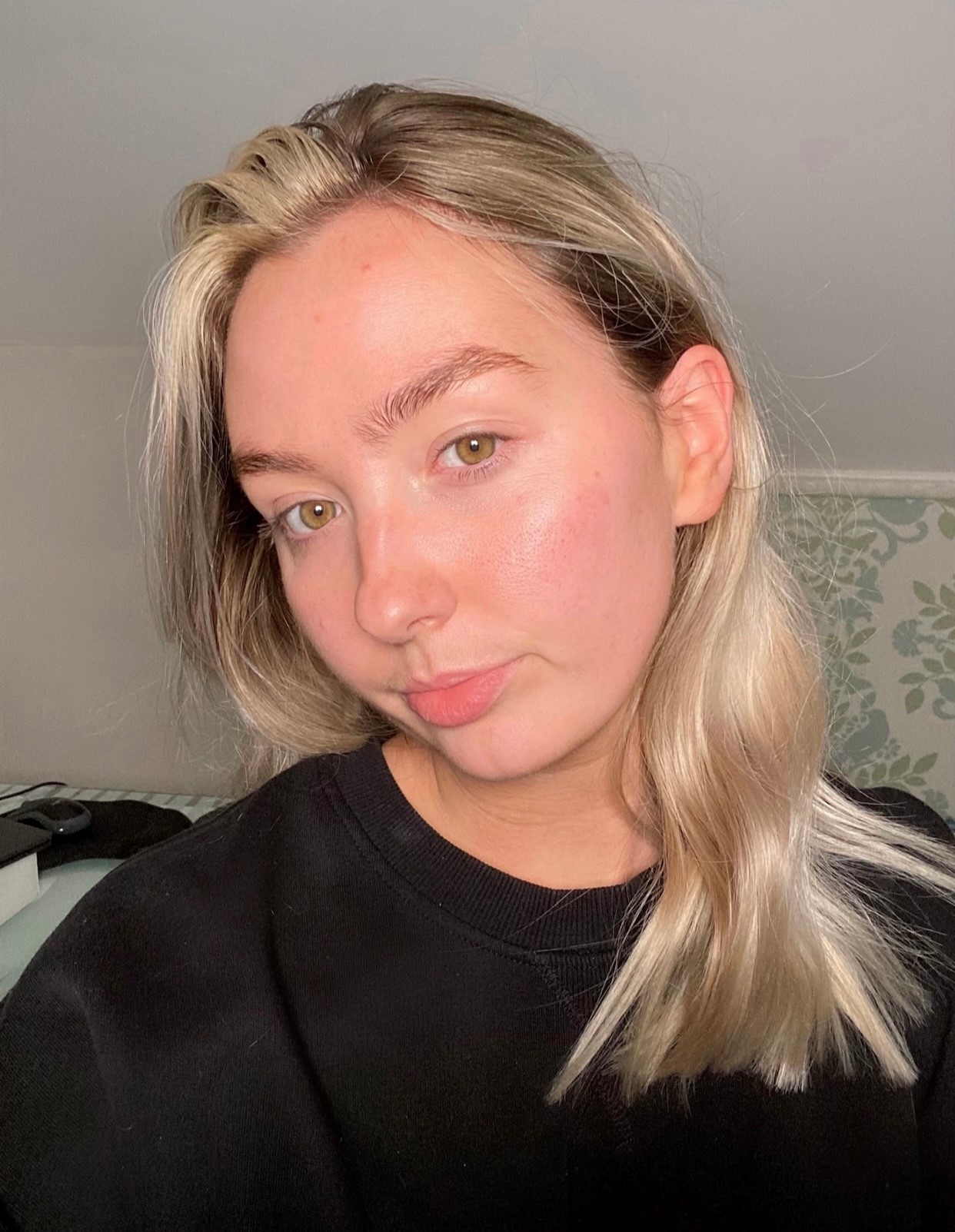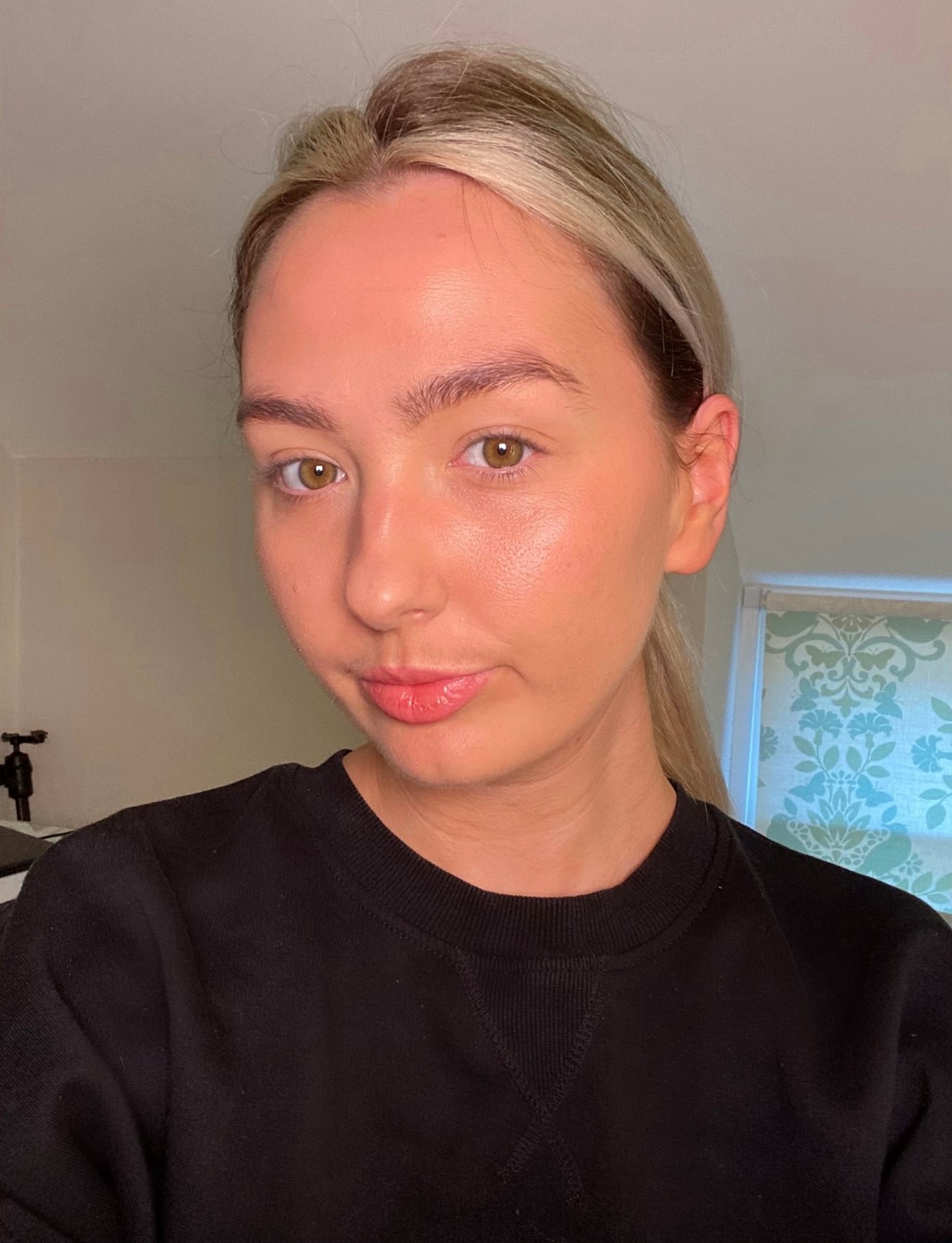 "I'm obsessed with the new Coco & Eve Bronzing Face Drops! What I loved about the product was that it didn't feel like it sunk into every pore, blemish, and hair I had on my face, but instead blended over them and gave me a streak-free, sunkissed glow.
The drops were super easy to use, I loved how I could still incorporate my fave moisturiser, as someone with sensitive skin this really benefited me, and the drops made my skin feel super hydrated and plump (big thanks to the hyaluronic acid in the formula). The scent was also heavenly, don't worry- no dreaded biscuit smell with this product!
The colour after one use turned out lovely, it gives a real dreamy golden glow unlike some products in the past I've used, which have given me a green tint and majorly dehydrated my skin. After a couple of applications of the drops I was able to build the colour to reach an even deeper tan and had zero patchiness. 10/10 would recommend, looks so real no one will believe it's from a bottle!"
"A face tan that doesn't go blotchy or trigger breakouts? Believe it. This skin-friendly formula is a foolproof addition to my morning skincare lineup – I just drop it into my moisturiser and pat it on with no real precision. Because you have complete control over how much tan you use, and it's diluted by the moisturiser, it's virtually impossible to mess up. The result is a subtle warmth which helps to even out my complexion, tone down redness, and add a natural-looking glow – much needed as we emerge from winter lockdown hibernation!"
"Let me just start by saying, these Coco & Eve Bronzing Face Drops are my new holy grail! I am naturally paste-y white (thank you Irish skin…) and always wear fake tan. I can never wear it on my face because of my sensitive, acne-prone skin, and at first I was apprehensive as the product has a very strong (yet glorious, like summer in a bottle) smell. Of course my sensitive skin was saying no… HOWEVER, after mixing 3 drops in with my favourite night-time moisturiser I felt like I'd just applied a deeply hydrating serum to my face – no irritation whatsoever. The next morning, I woke up with a gorgeous, even, sun kissed glow – no seriously my face was literally GLOWING. Not oily overload glowing, I would describe it as the most natural highlight and as if my skin had an overnight treatment. The colour was the typical gorgeous Coco & Eve bronze tone which I love and on top of that it didn't stick to my pores or break me out (!) For me that makes this an absolute winner."
"I've long suffered with adult acne and hormone-related breakouts, so I can often be pretty sceptical when it comes to applying tan to my face, but for those no-makeup days that have become far more frequent of late, having my face paler than my body is not a look. So when the Coco & Eve Bronzing Drops landed on my doorstep, I was intrigued to see what they could bring to my life… I've never looked back. The formula is totally customisable, meaning the more drops you add to your moisturiser, the deeper the tan, so I can tailor the colour depending on my natural (or fake) body tan. I still felt like I was getting all the benefits of my skincare, the tan didn't dry my skin out, and most importantly – no spots. For fuss-free tan that always looks great, these are the drops that you need."