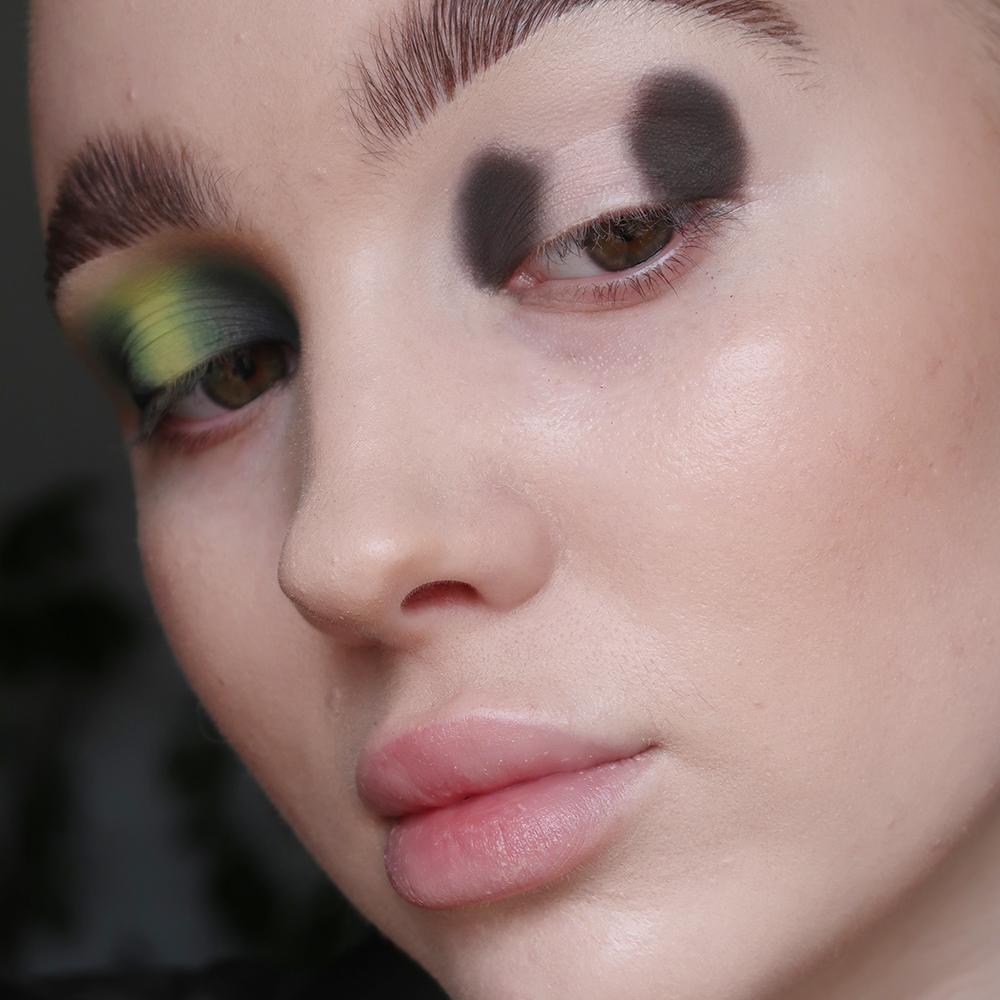 This look will be a 'spotlight eye' meaning the inner and outer corners of the eye have the deepest colour, and the lightest shade will sit in the centre.
To achieve this, first apply Bagheera FUR from the Disney Colour and BEAUTY BAY Mini Palette Jungle Book on a small fluffy brush to the inner and outer corner of the eye. Pat this product on rather than dragging or buffing to achieve full intensity. No need to worry about blending yet.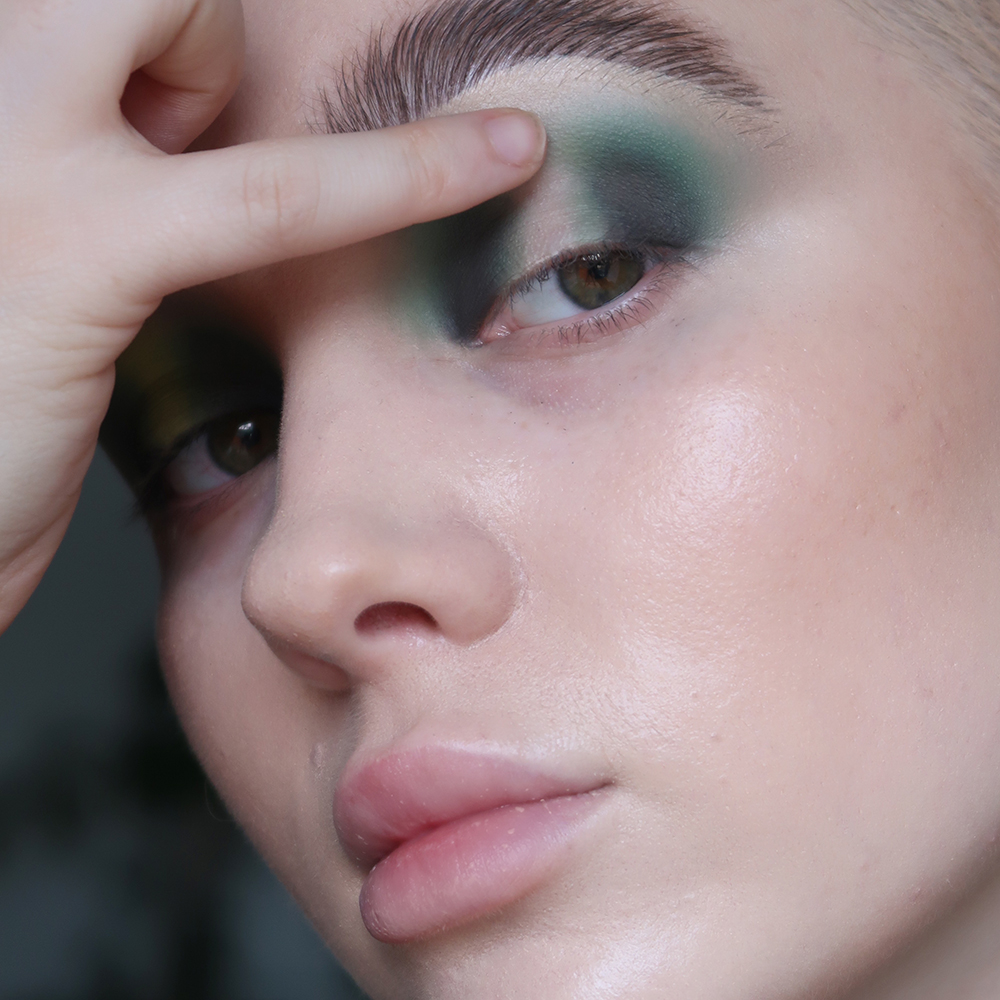 In the centre of the lid, you should be left with a clear patch, if not take a little of the By BEAUTY BAY Eye Base on your fingertip and re-introduce that tacky base for the bright shade to stick to.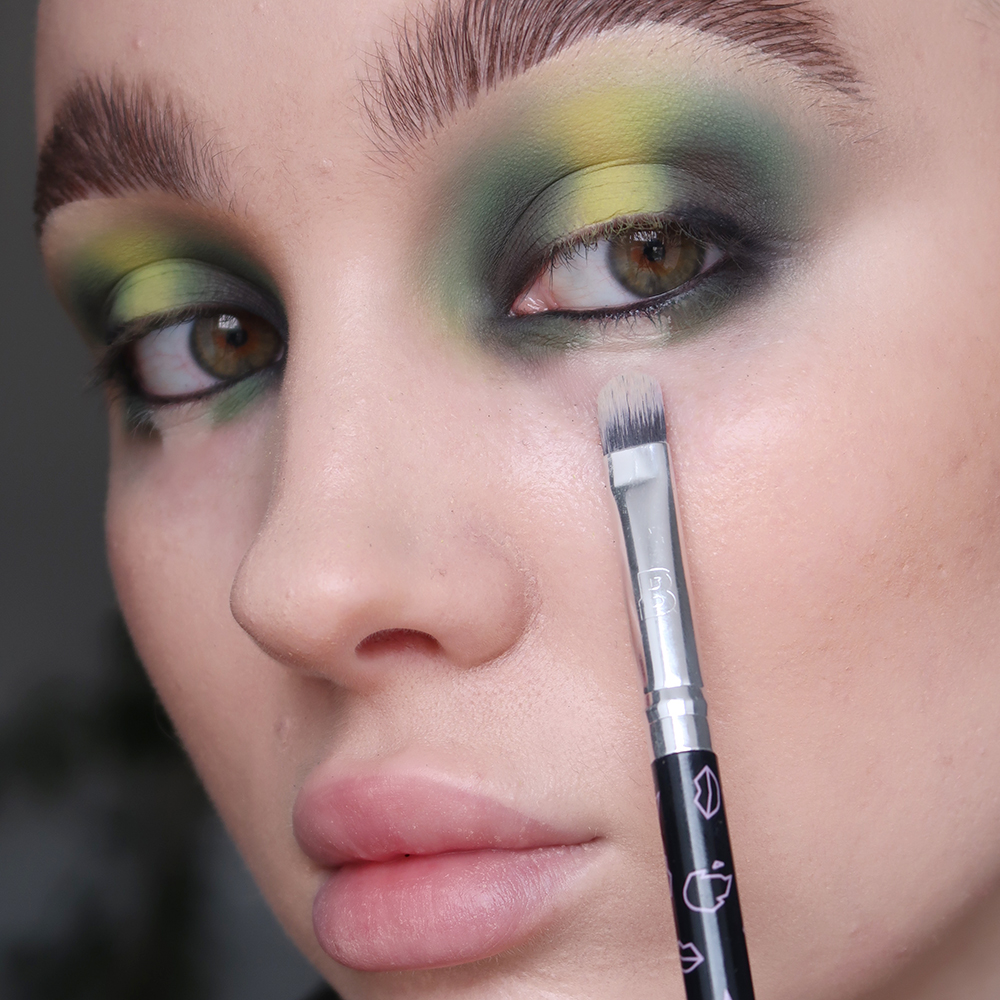 After applying the By BEAUTY BAY Crayon Eyeliner Ink to the waterline, smoke out the lower lash line using shades Bagheera FUR and Jungle LEAVES. Then re-introduce a touch of the By BEAUTY BAY Eye Base to the centre of the lower lash line, just like on top.