Just as drinking water and taking probiotic supplements has all manner of health-boosting properties, supporting your skin with hydration and probiotics has multiple benefits when topically applied to your skin. Cue, Dr Jart+'s Vital Hydra Solution range – packed with skin-friendly bacteria and powerful hydrators that promise to boost skin health, restore balance, and help to target everything from dry skin to acne.
Scroll down to learn everything about Dr Jart+'s Vital Hydra Solution range.
What is Vital Hydra Solution?
The Vital Hydra Solution range consists of four products designed to give skin an intensive hydration hit which not only immediately increases skin' moisture levels but also works in the long-term to strengthen the skin's moisture barrier and prevent future dehydration.
The range contains probiotics which work alongside the skin's microbiome to strengthen the moisture barrier, and balance, protect, and rejuvenate skin. They're supported by prebiotics (which boost the probiotics), skin-plumping collagen, and hyaluronic acid to hydrate skin from within.
This kind of water-based hydration has benefits for any skin type and concern because the more hydrated skin is, the healthier it is, and the better able it is to maintain balance and resist irritants and aggressors. Those whose skin is oily, dehydrated or whose skin feels tight or looks dull will really see and feel the results.
Vital Hydra Solution Biome Essence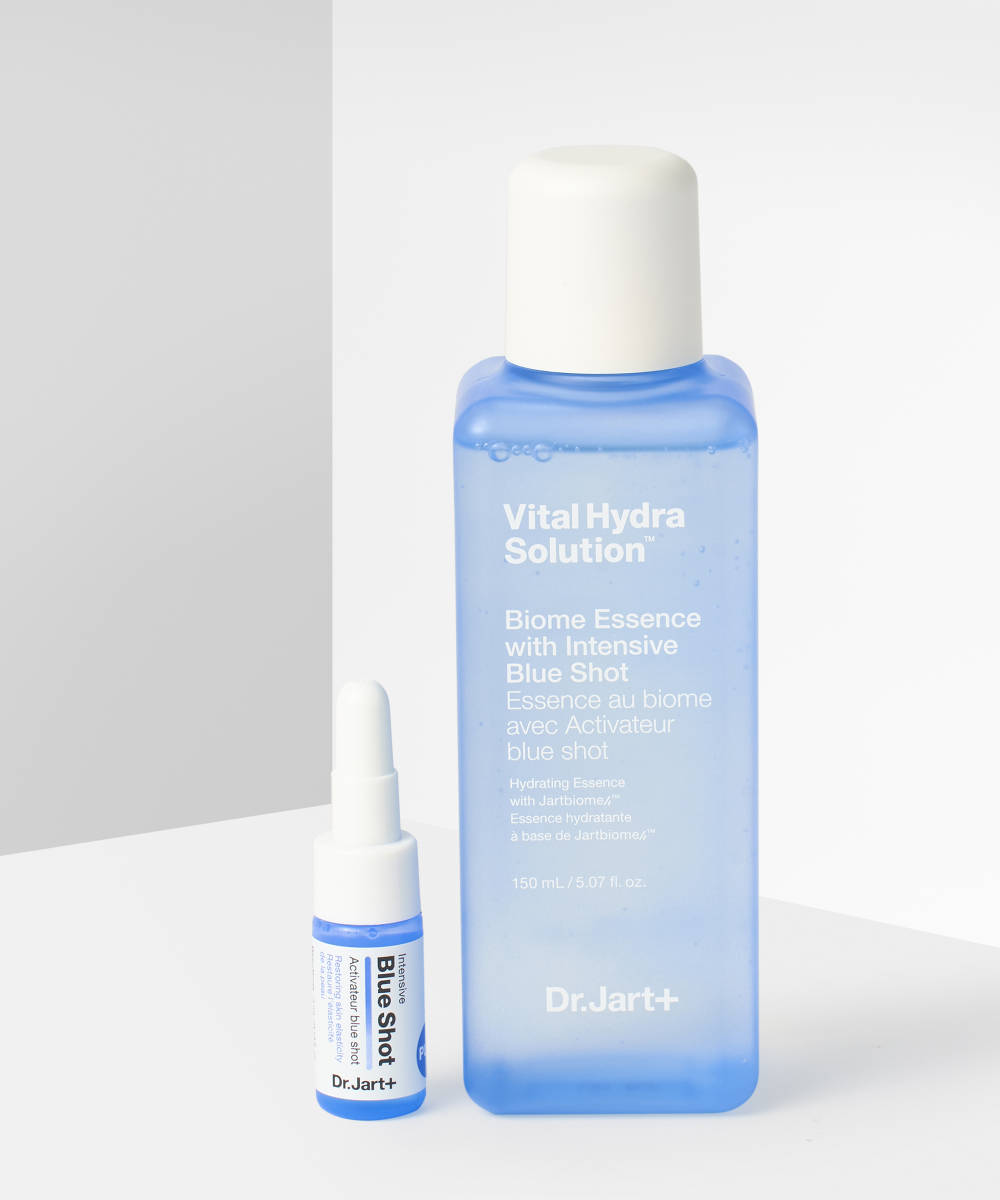 This basic-in-a-good-way toner packs a powerful punch of hydration thanks to a formula which not only includes probiotics, collagen, and hyaluronic acid, but also glycerin, niacinamide, and skin-protecting antioxidants. Sweep the refreshing solution over skin after cleansing and before moisturising to layer in some extra hydration.
Dermask Water Jet Vital Hydra Solution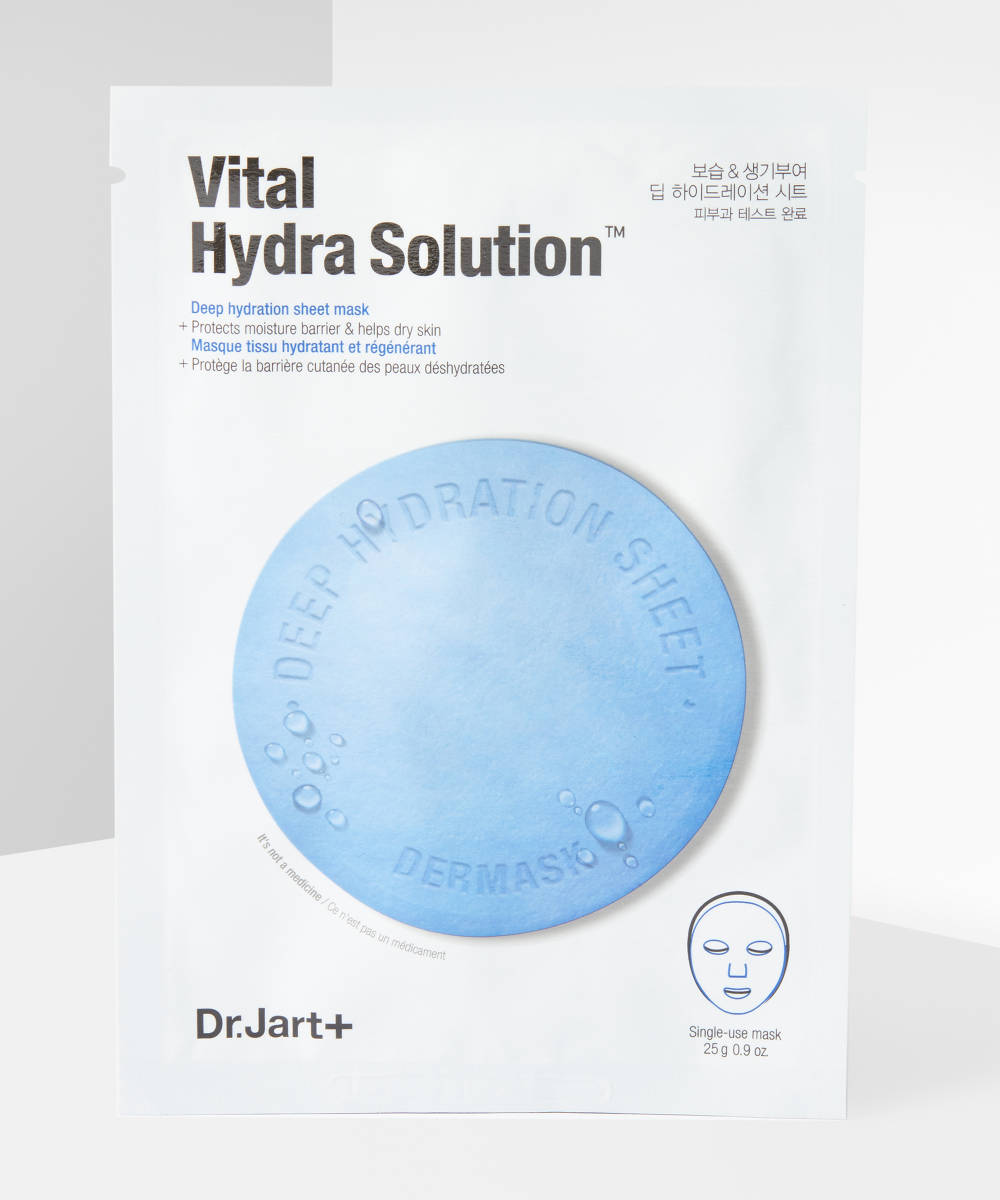 Looking for an instant hydration hit? Soaked in a high concentration of the Vital Hydra Solution formula, this sheet mask literally drenches skin with moisture. Leave it on for 30 minutes then massage the remaining serum from the packet into your skin after removal for a double-dose of hydration.