Is there anything more iconic than a skull look for Halloween? We think not. Whether you're going for the full on outfit or just want to take your usual look up a gear, then this is the tutorial for you. @alice_crue has given us the step-by-step guide for you to create this insane skull makeup look for yourself at home.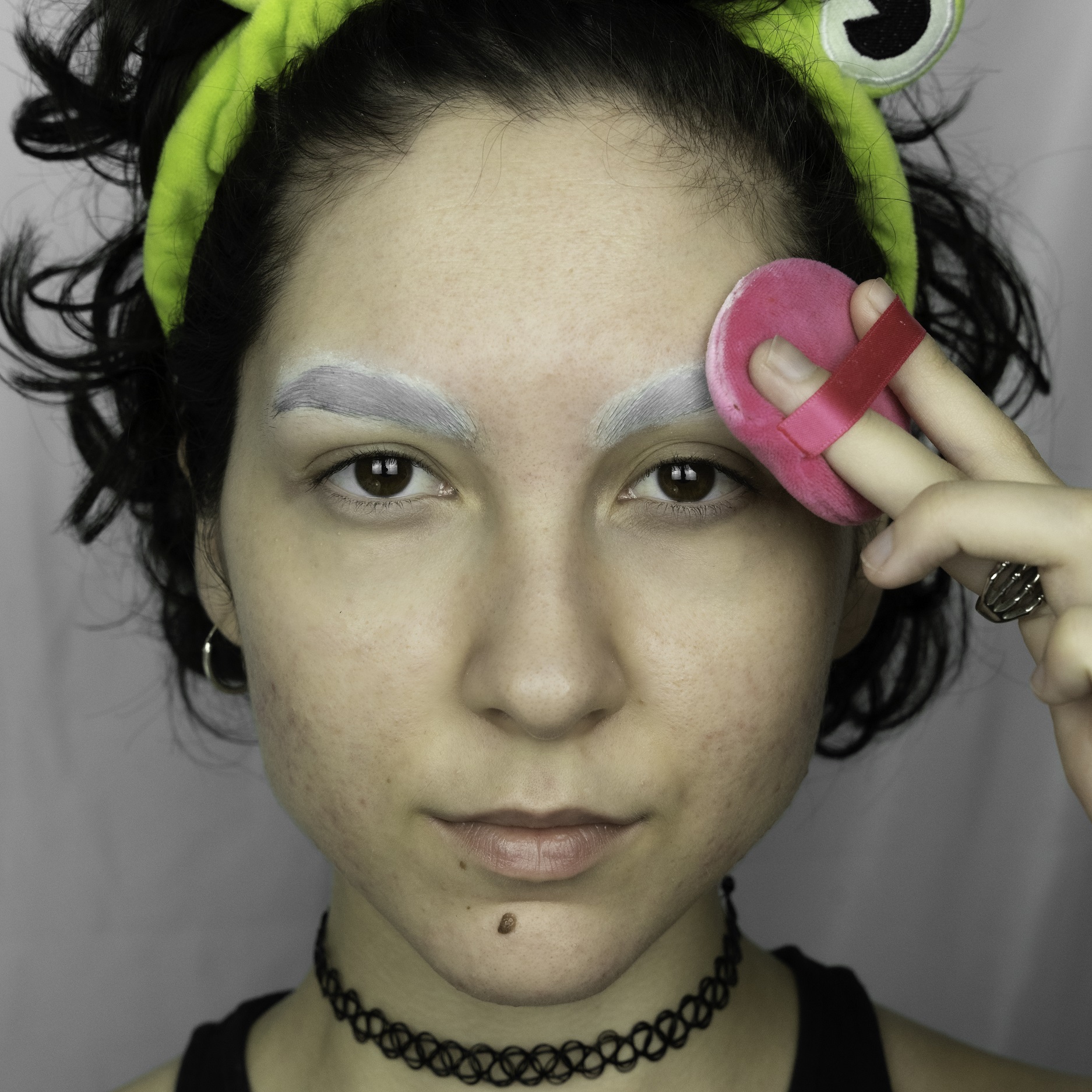 Glue down your eyebrows using a glue stick and set in place with Makeup Revolution Loose Baking Powder in the shade White. This will create a smooth canvas for you to paint on top of.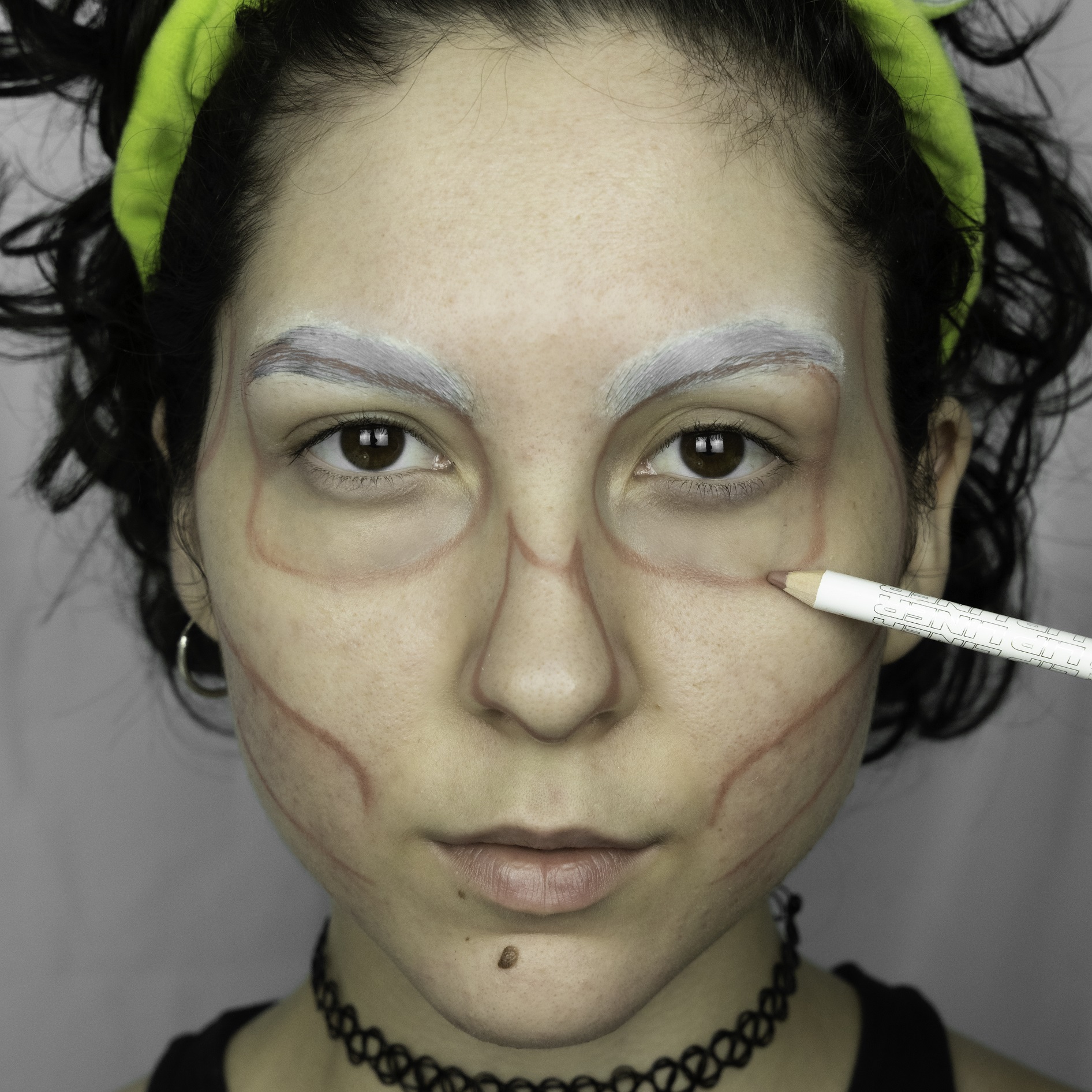 Using the By BEAUTY BAY Lip Pencil in the shade Whip, start to draw the guide lines of your skull. Top tip: follow your natural bone structure for a realistic look.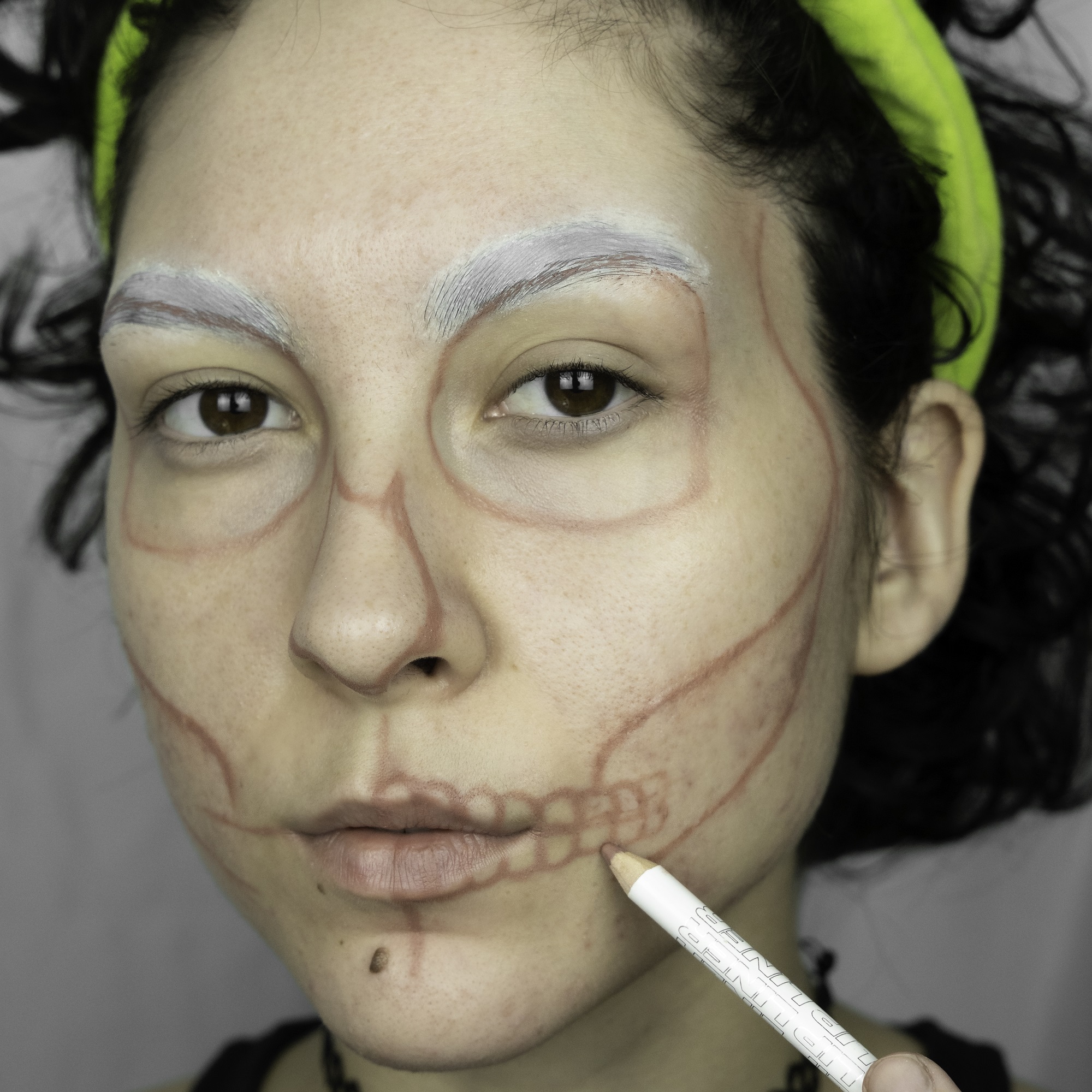 For symmetrical teeth, start by drawing a line from the outer corners of the mouth. Then draw semi-circles either side of the line to create each tooth.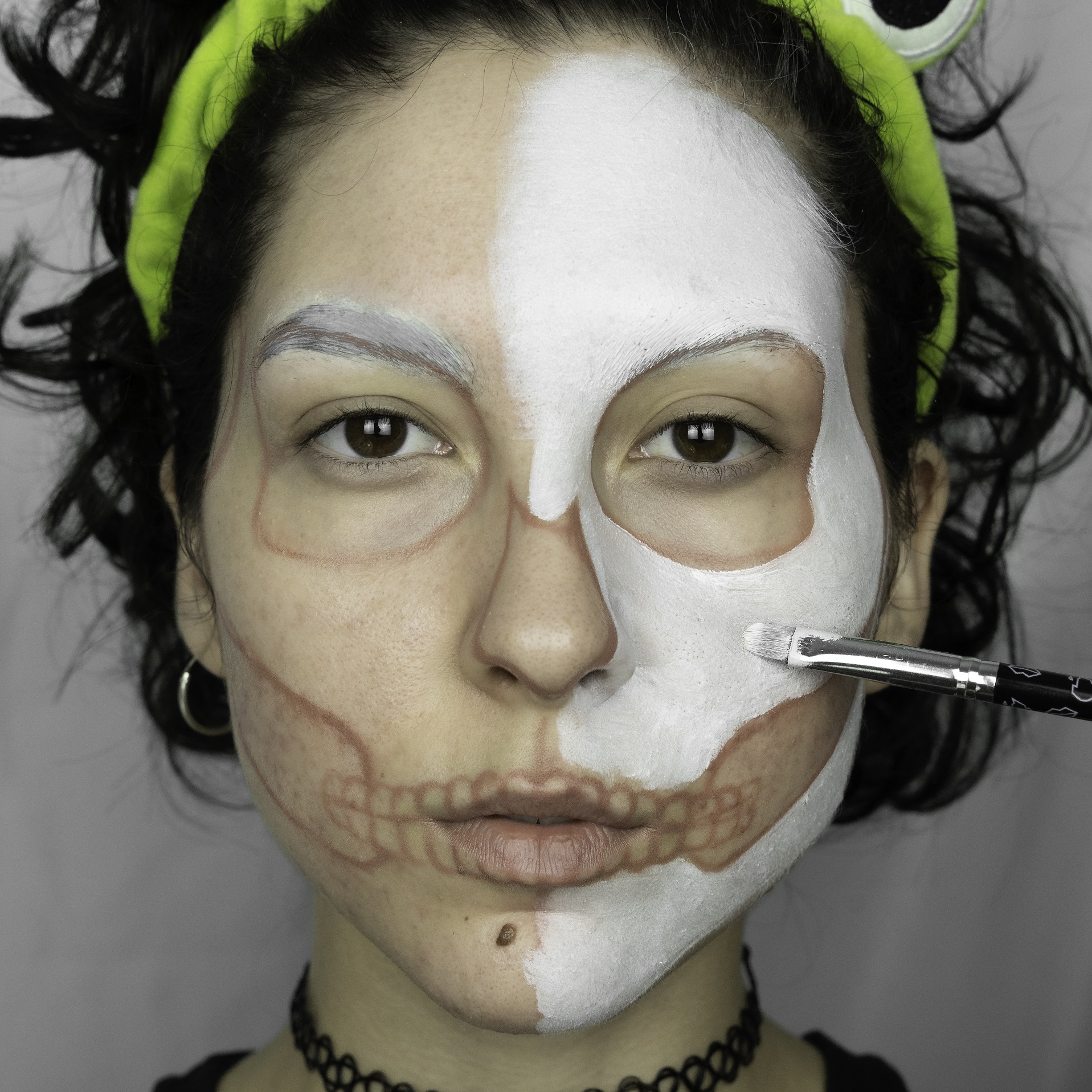 Now it's time to paint! Using the Mehron Clown White Paint, paint within the lines that you created with the lip liner. Don't fill in the sections around the eyes, the nose, and in the hollows of the cheeks.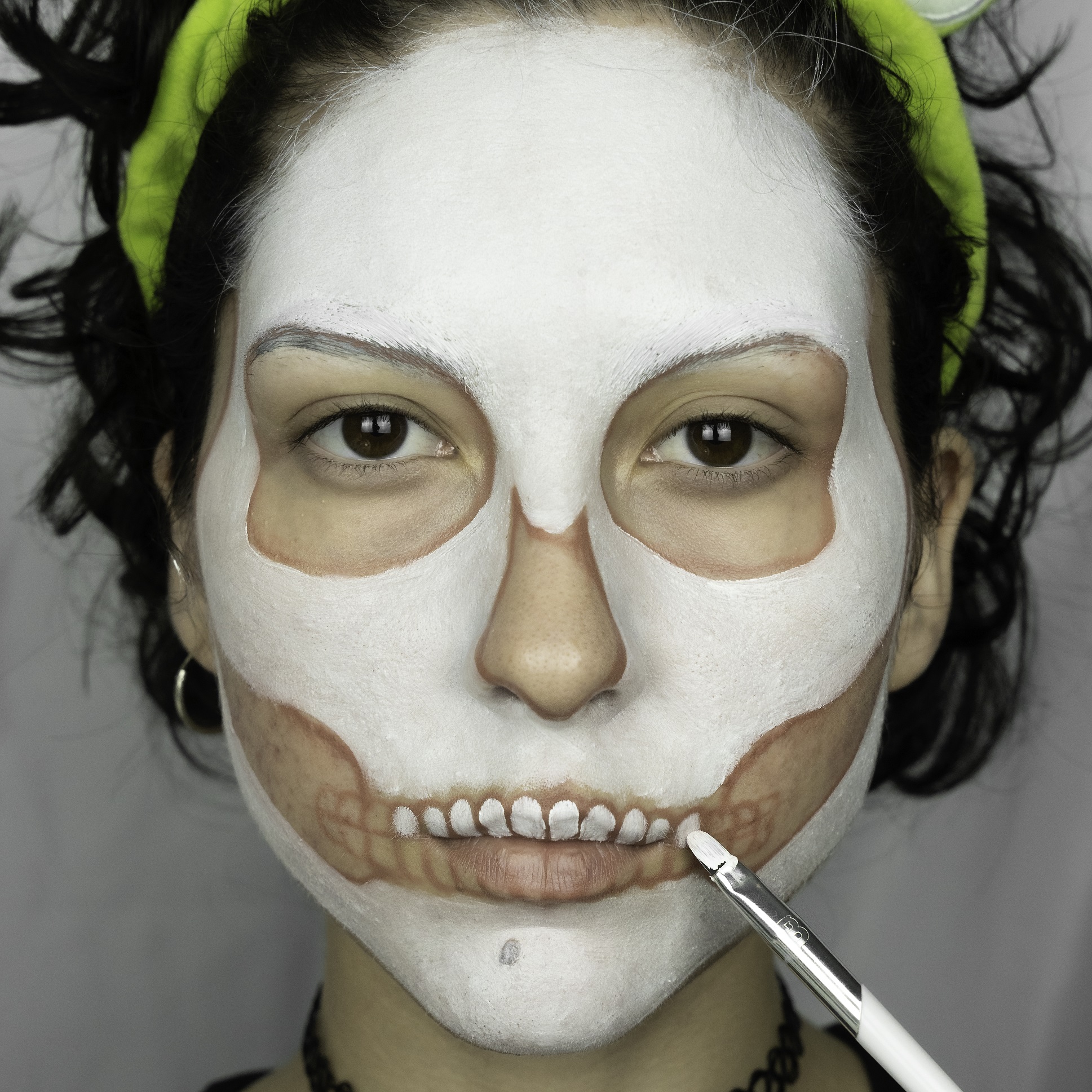 With the same paint, fill in the teeth. To stop the paint of each tooth bleeding through the lines, set with powder so that the paint won't budge.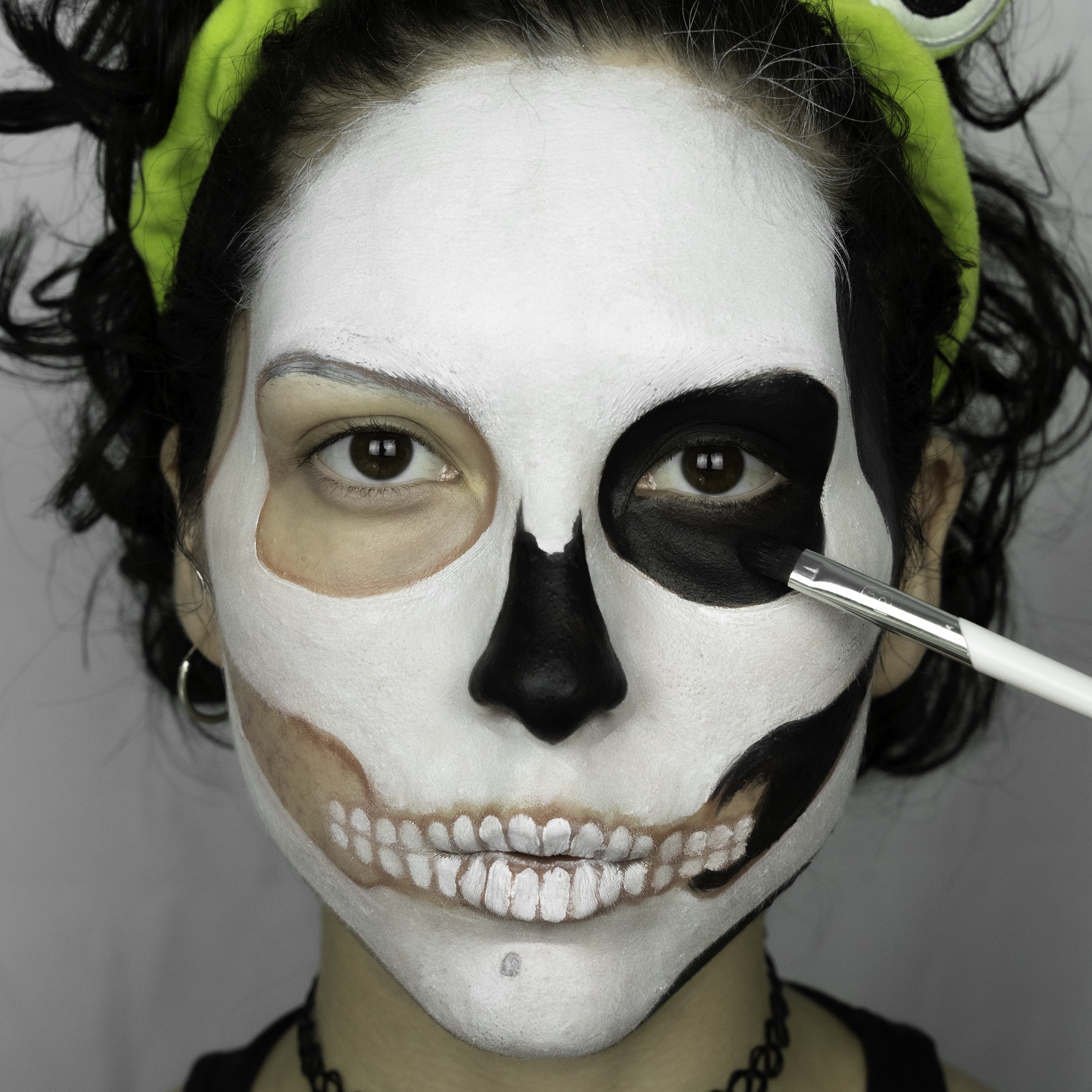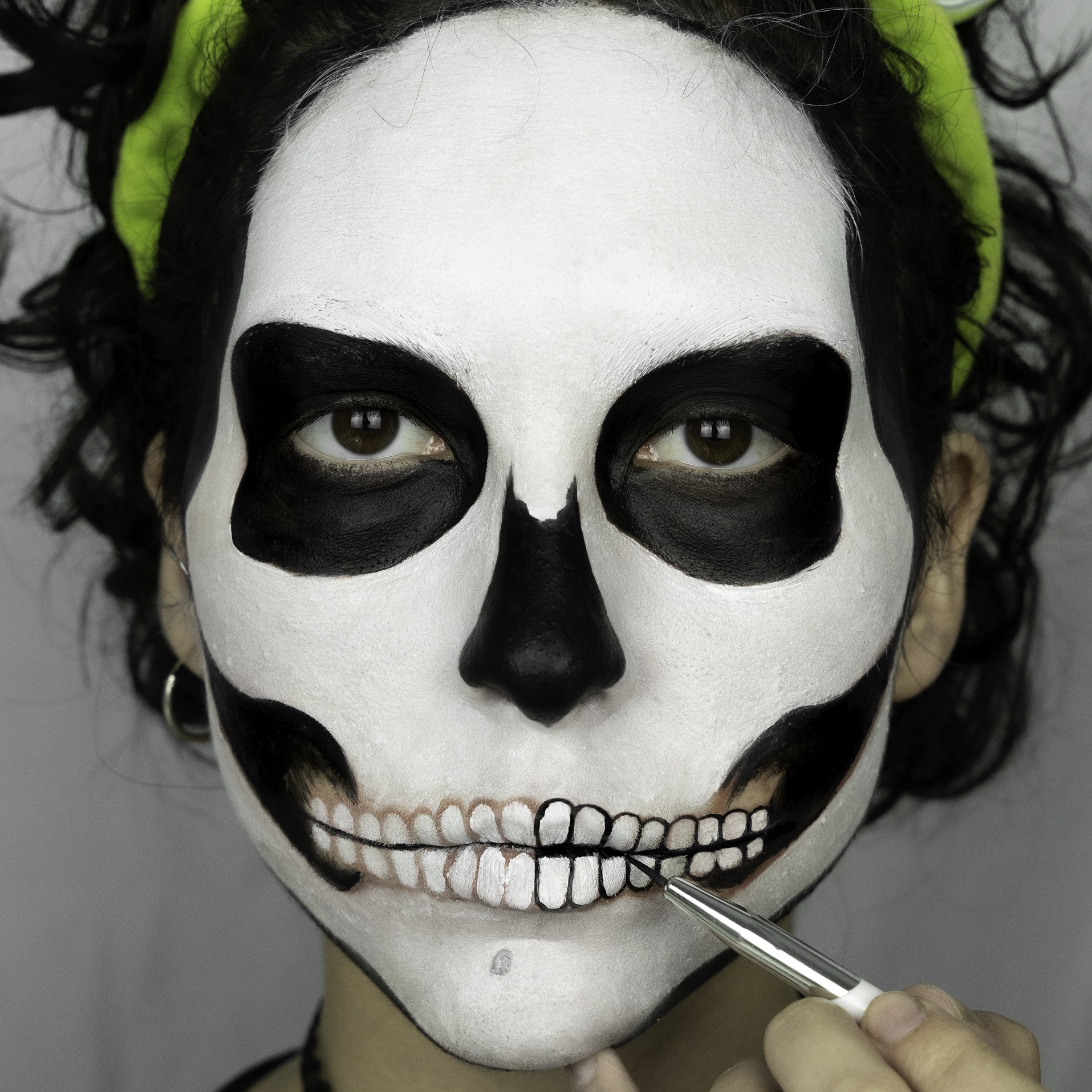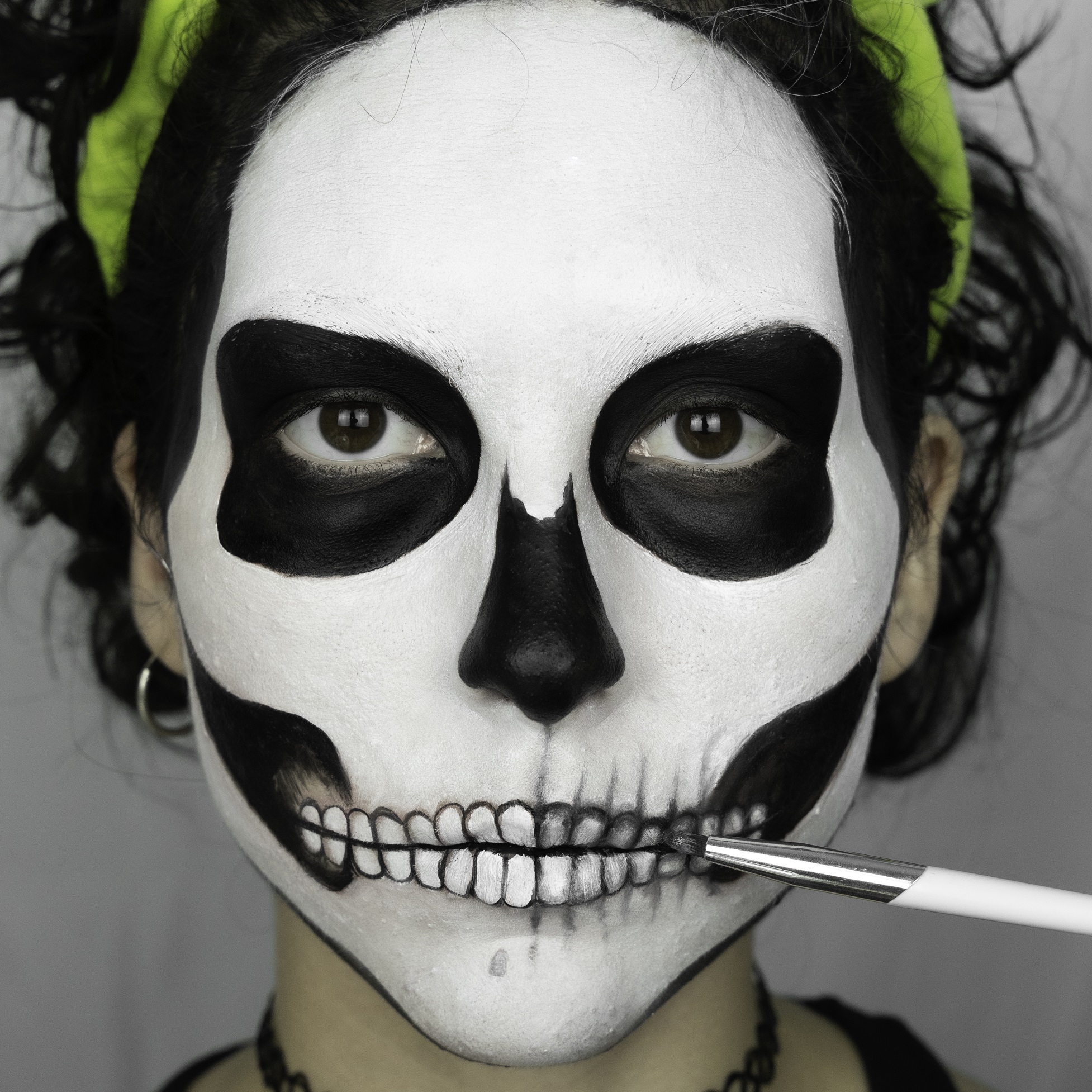 To add detail to the look, take the shades Illicit and Throw Shade from the By BEAUTY BAY Nude 42 Palette and apply over the outline of the teeth to create shading. Extend the line upwards also to add some spooky vibes.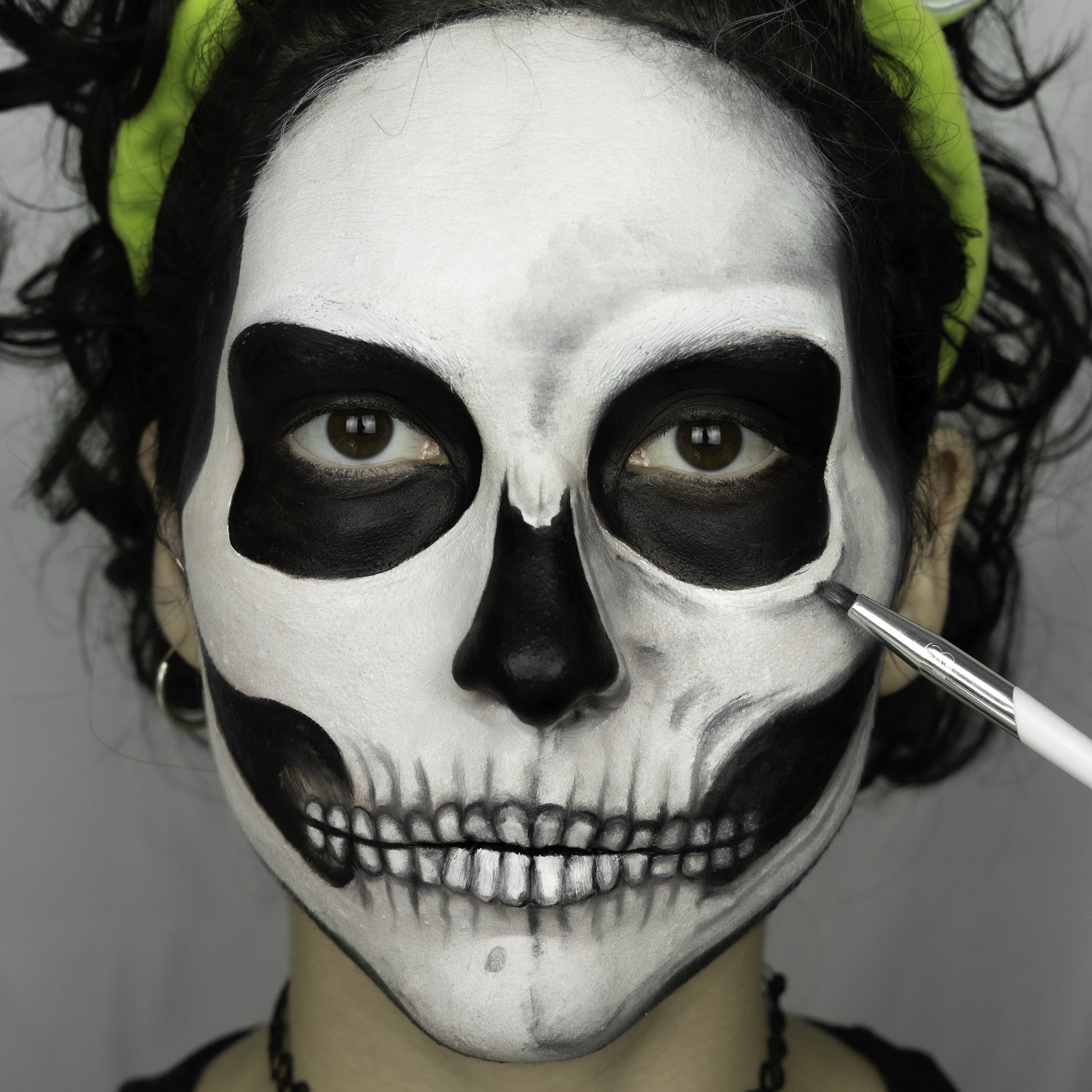 Using the same shades, add more detailing and shadows around the eyes, nose, brows, and cheeks.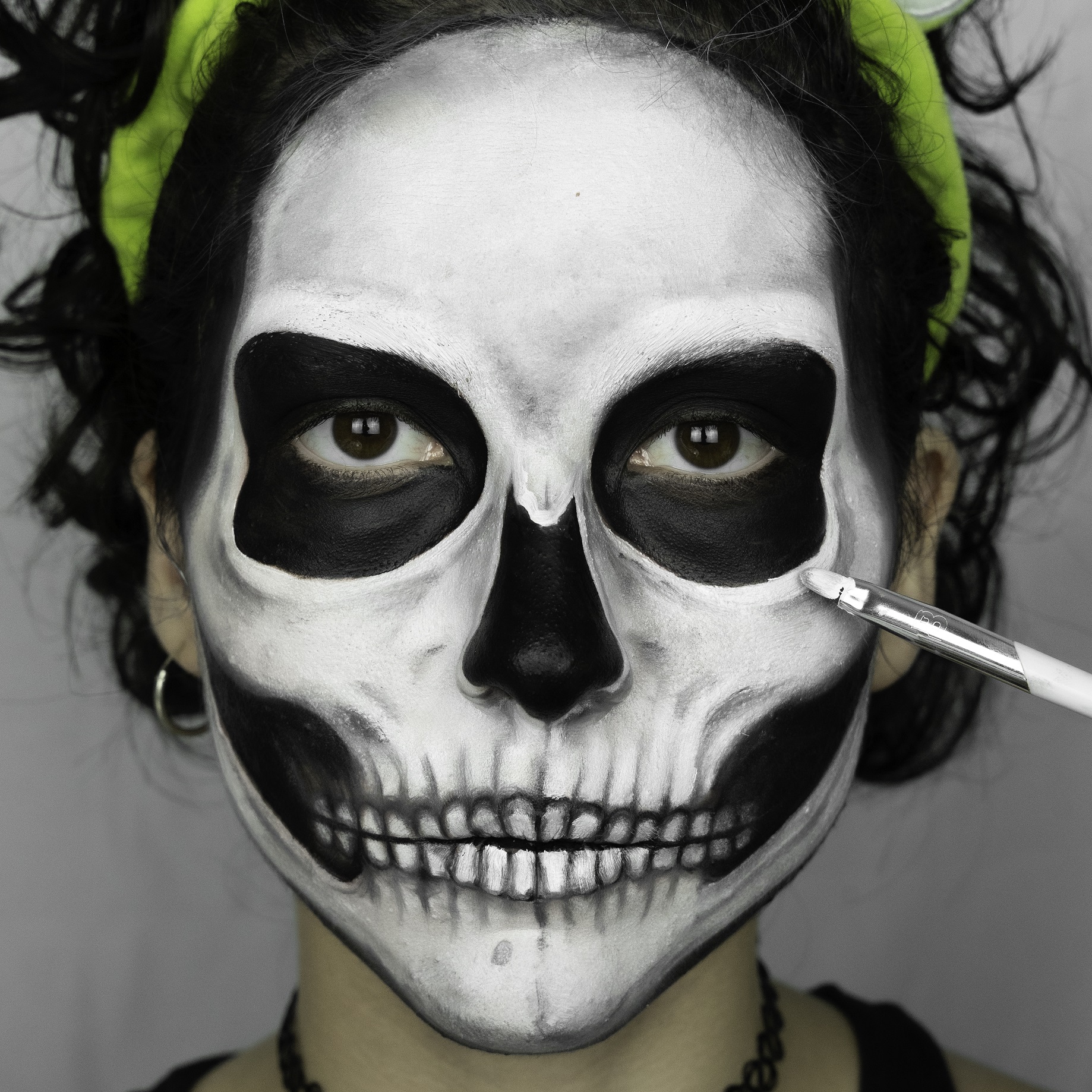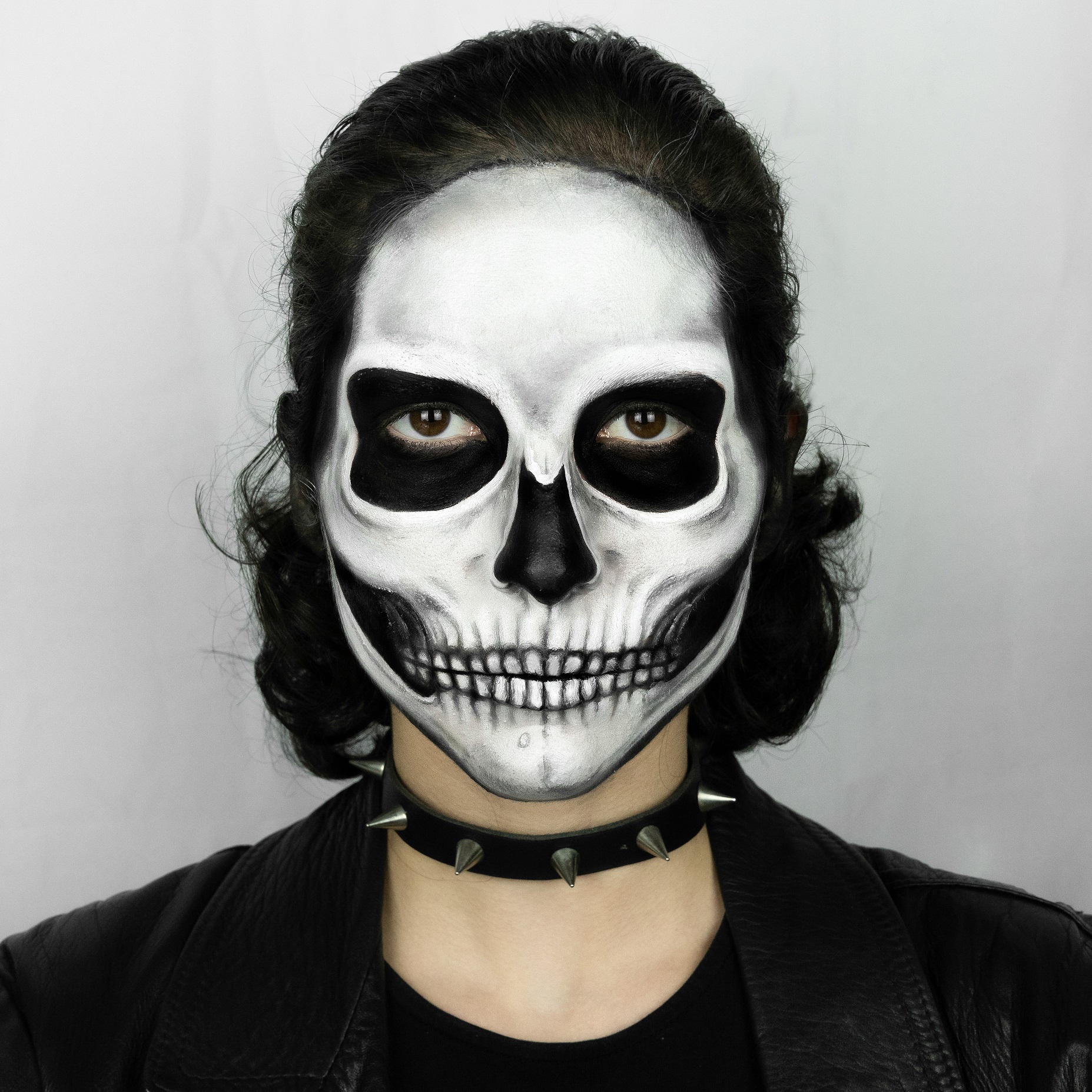 Your look is complete! Spooky szn this way.