With the end of Ramadan approaching, it's time to plan your Eid makeup… Influencer and makeup artist @minamacovei knows a thing or two about full showstopping celebration-worthy makeup, which she's shared in this easy-to-follow step-by-step tutorial. This full glam Eid makeup look incorporates all our favourite makeup trends – from green lids and glitter to graphic liner and extended blush. Scroll down and follow along.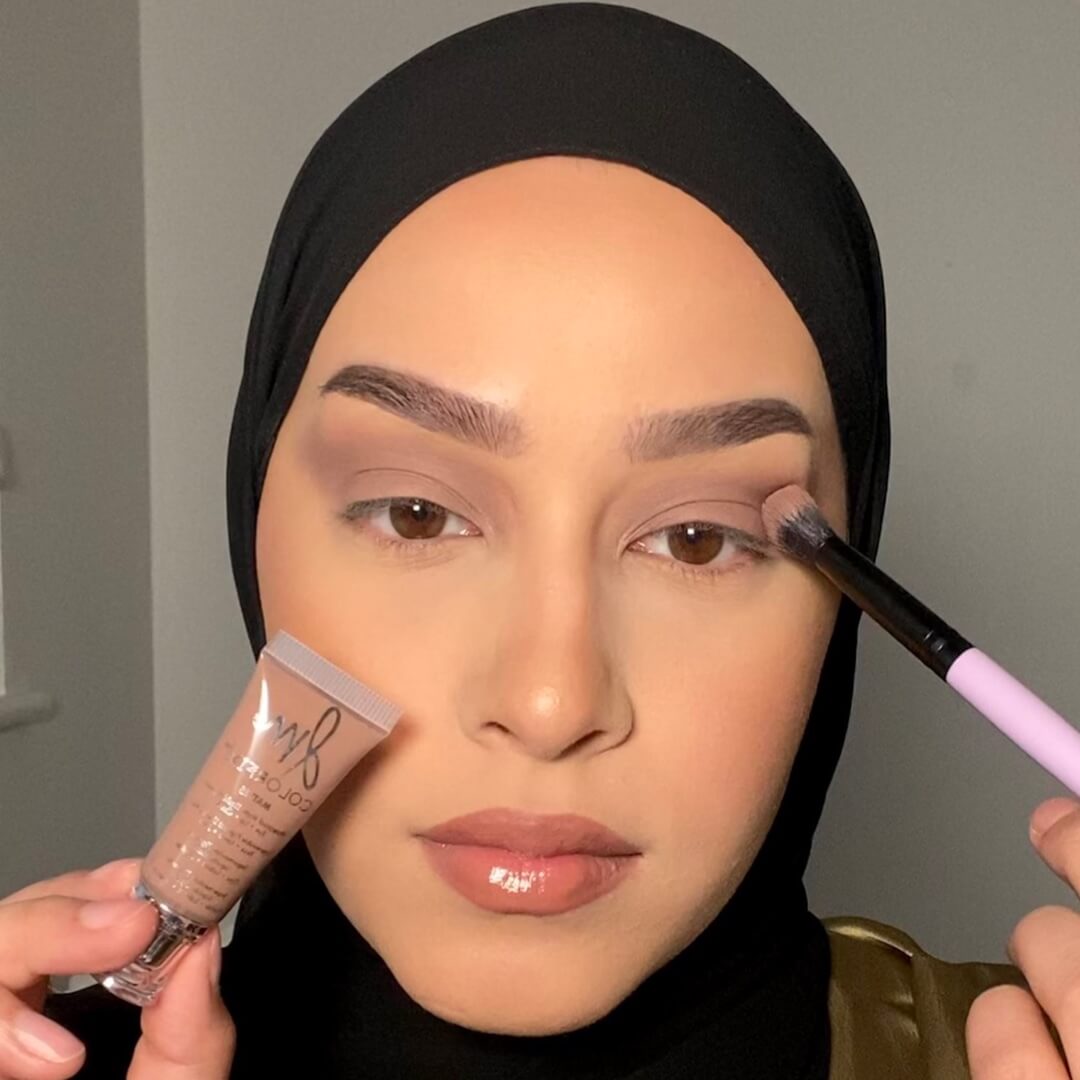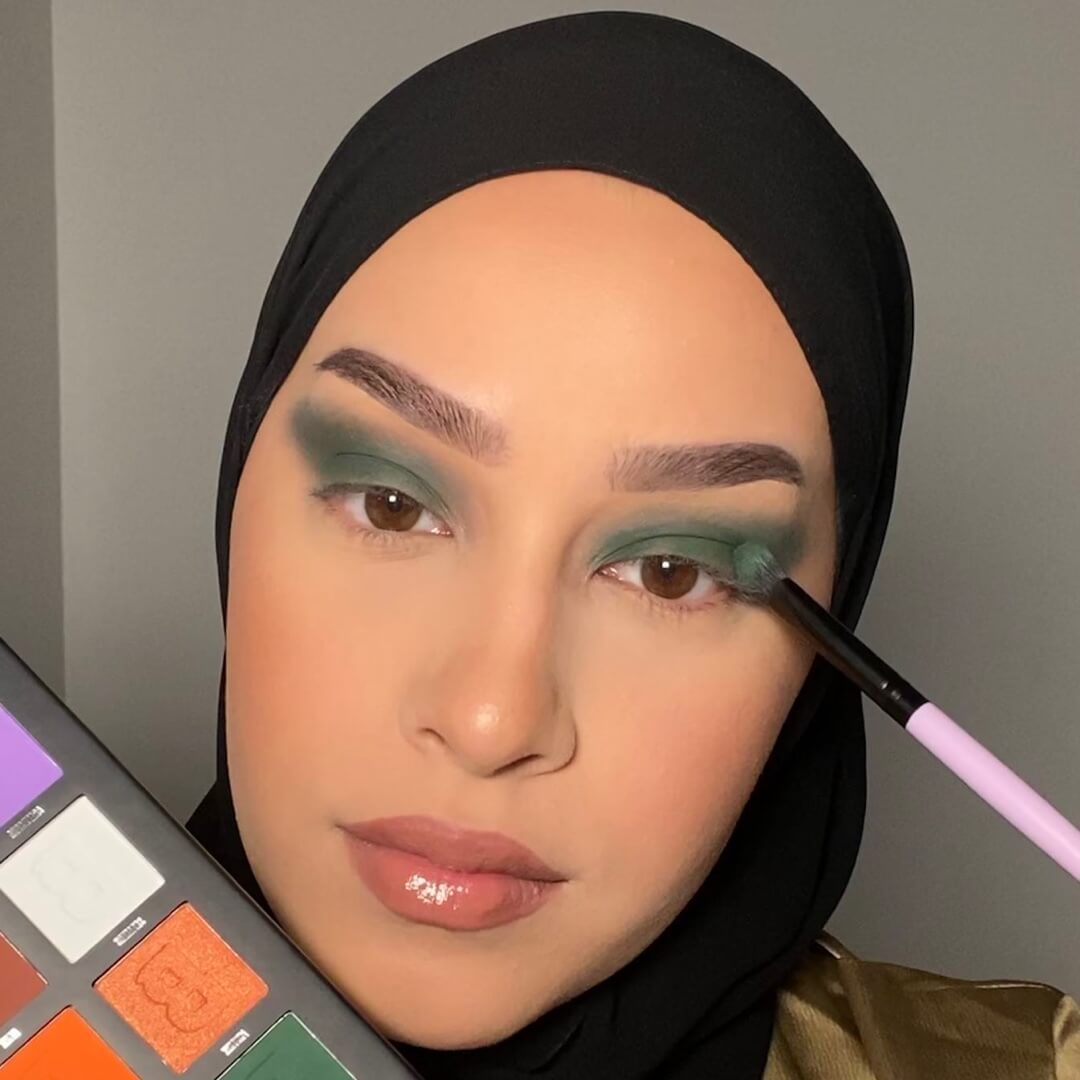 3. Blend eyeshadow outwards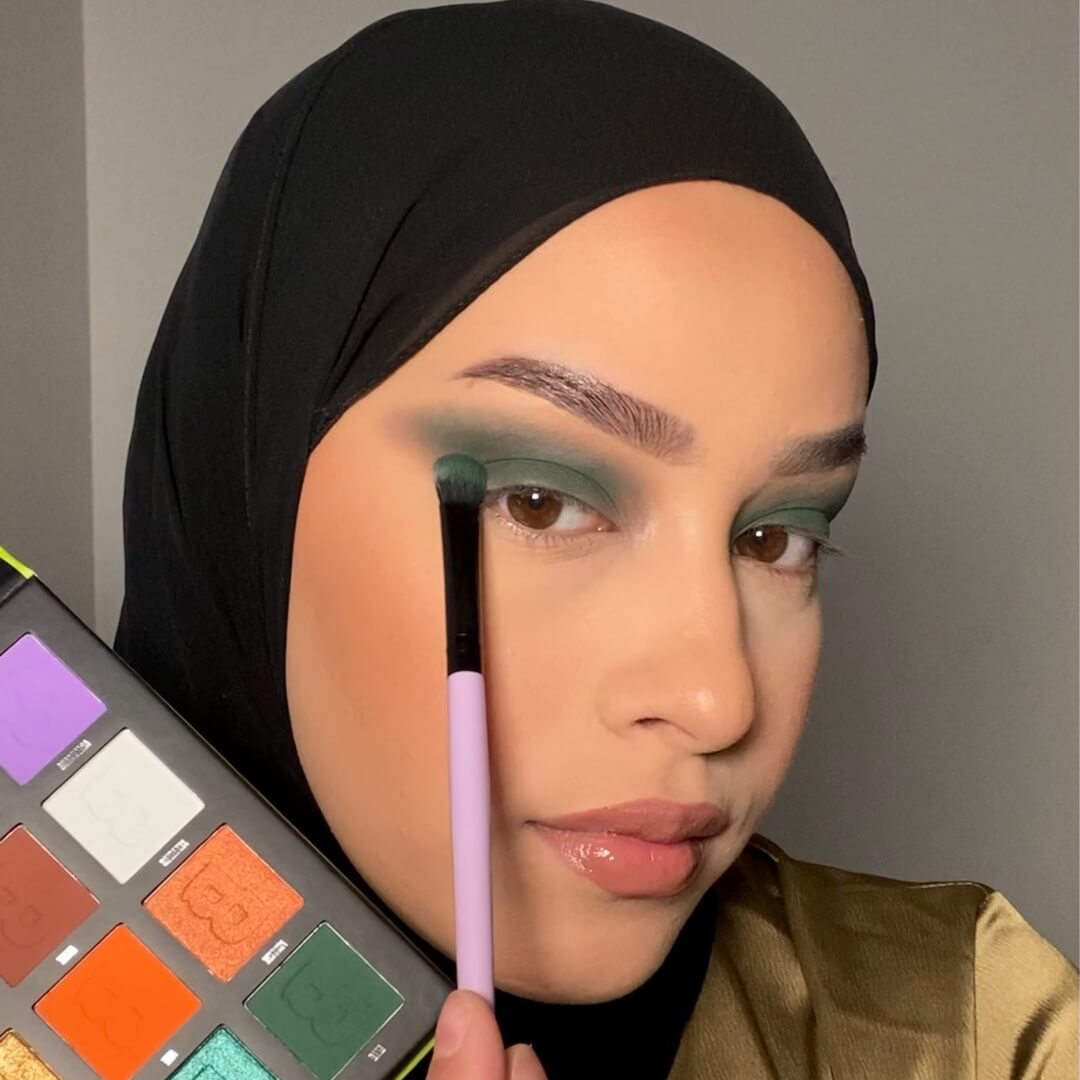 Using a flat eyeshadow brush, blend the pigment outwards into an extended cat-eye shape. Use a cotton bud soaked in micellar water to tidy up the shape and ensure both eyes match.
4. Apply metallic eyeliner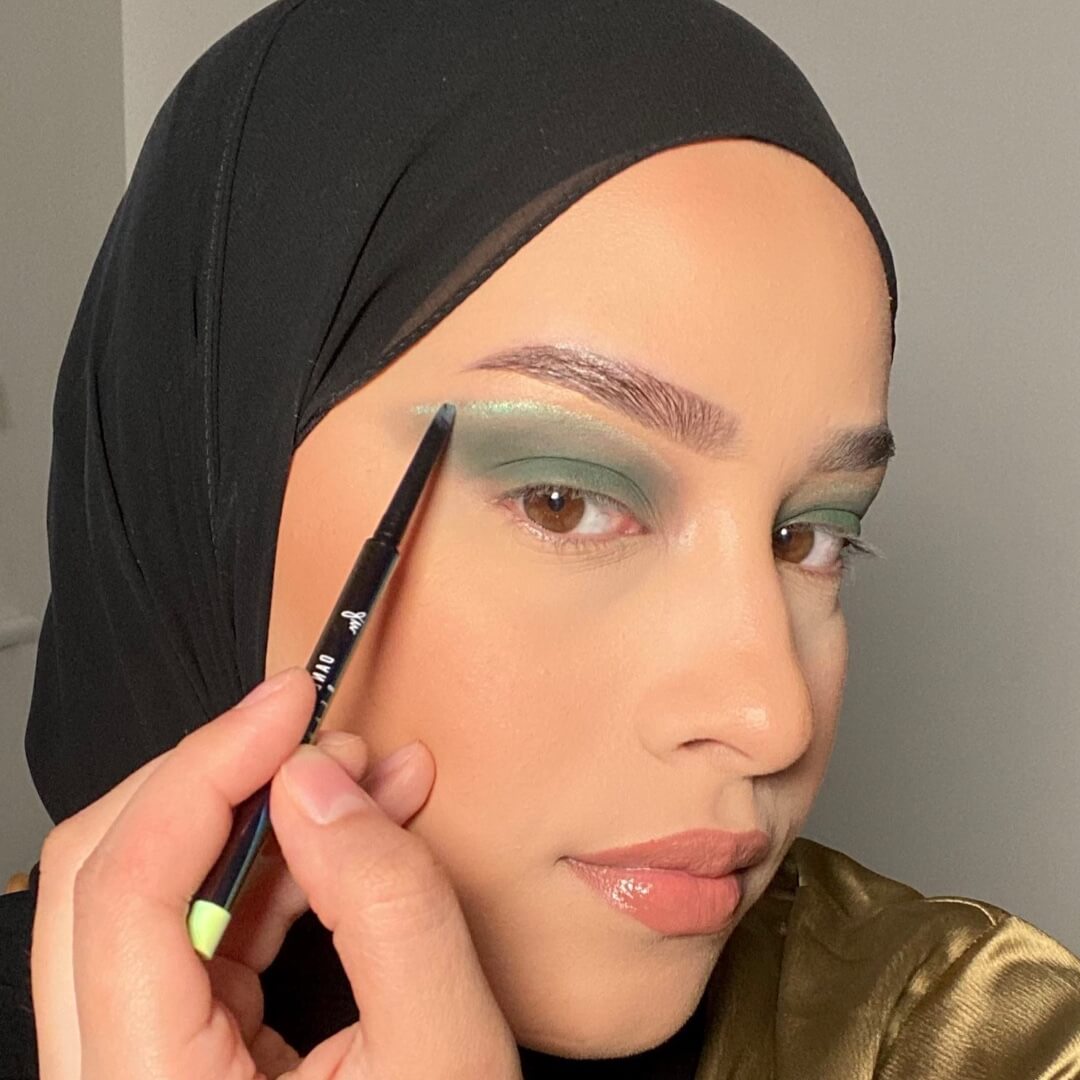 Using Danessa Myricks' Beauty Infinite Gemstone Collection in Enchanted Forest, trace a fine line from the upper corner of your eyelids and over your lower browbone, following the outline of your eyeshadow. Continue the line at the end so it extends past the shadow but remains in line with the tip of your eyebrow.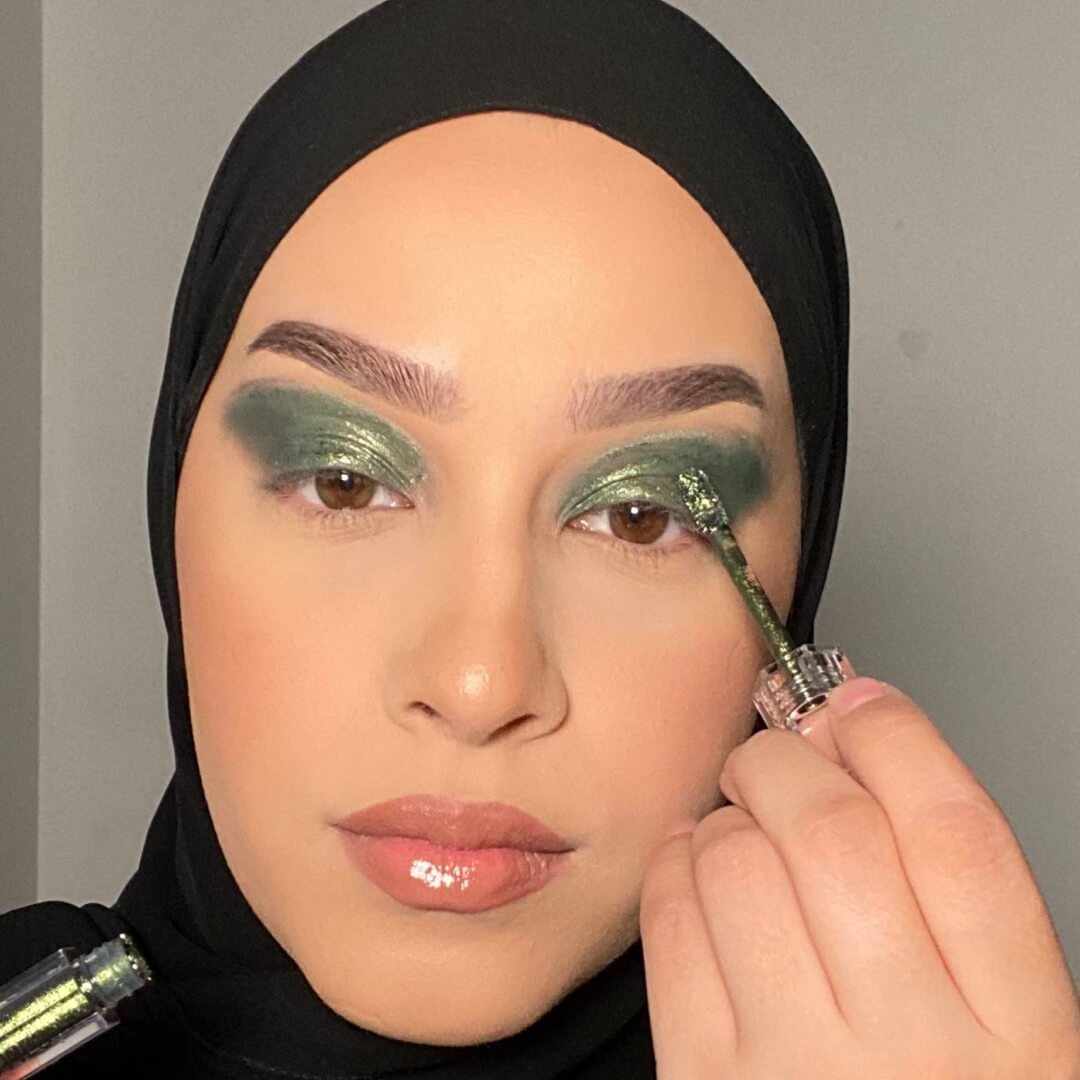 6. Highlight inner corner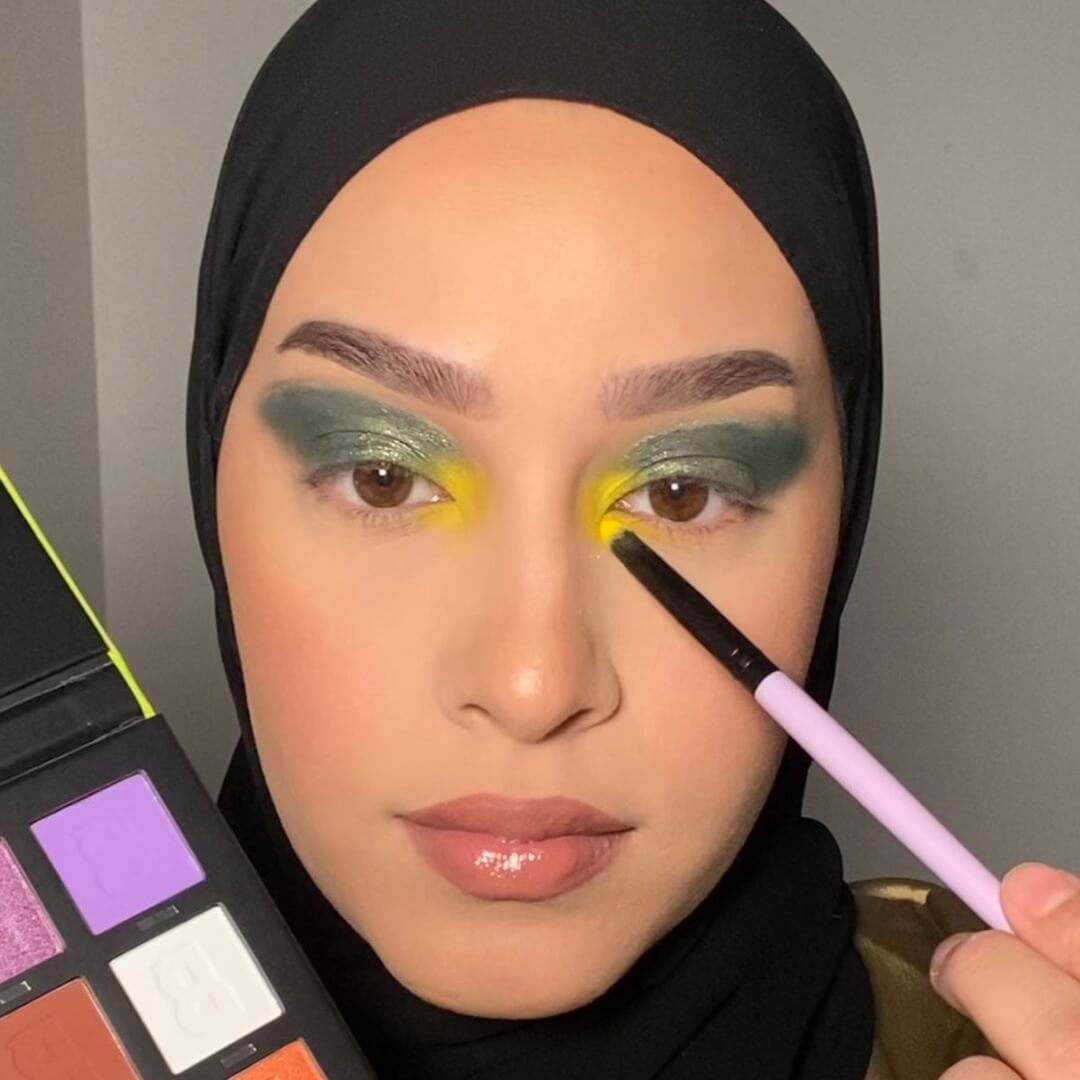 Use the shade Sunflower from the By BEAUTY BAY Bright 2.0 16 Colour Palette to highlight the inner corner of each eye. Use a small, round eyeshadow brush to apply the pigment into the very inner corner, then extend slightly above and below, following the shape of your eyes.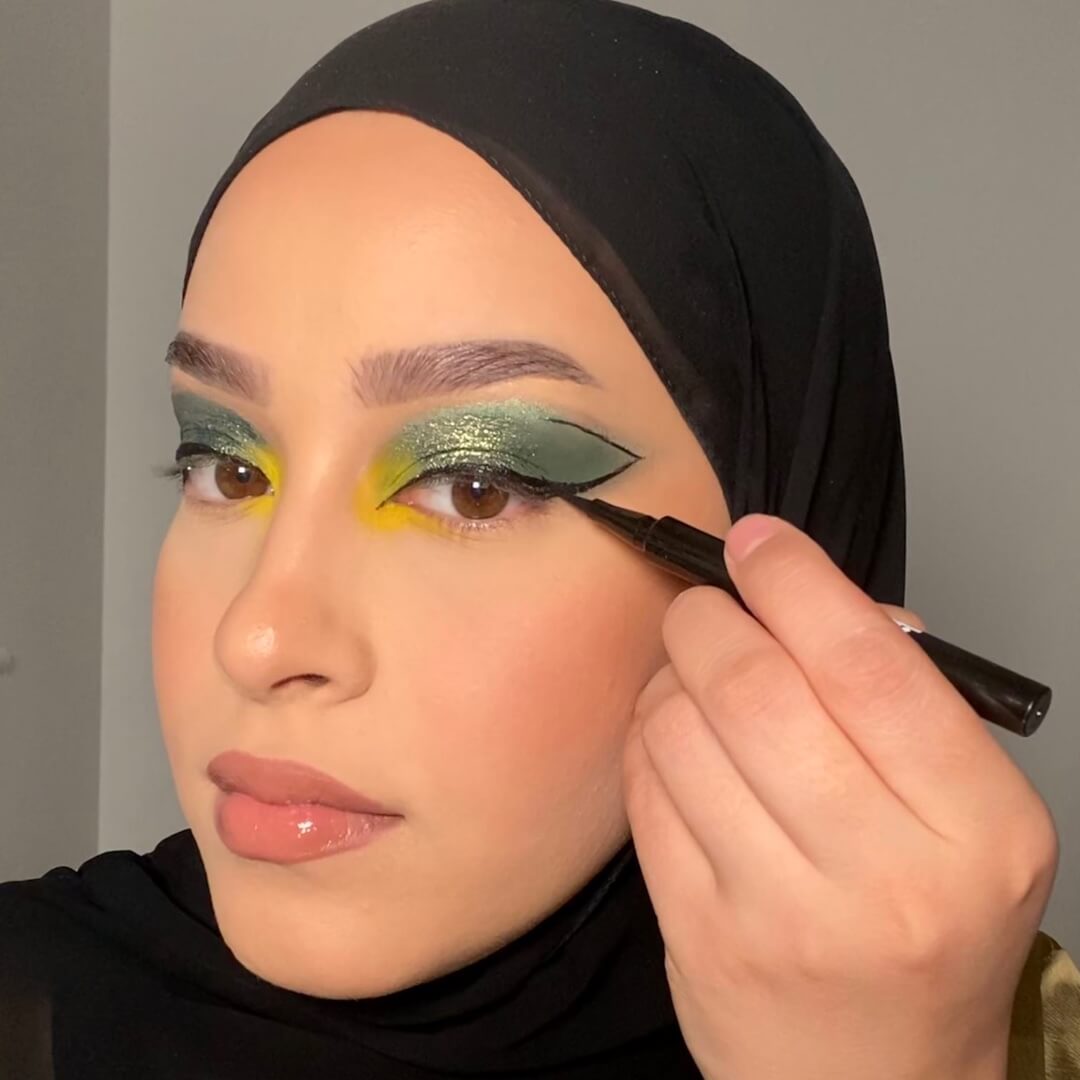 Next, use Martine Cosmetics' Yeux De B*tch Liquid Eyeliner in Noir to trace the upper lash line from the inner corner to the outer. Extend a little below your lash line in the inner corner to further enhance your eye shape. Trace the shape of your eyeshadow with the liner in the outer corner, bringing the line over the top of your eyeshadow – end it once in-line with the arch of your brow.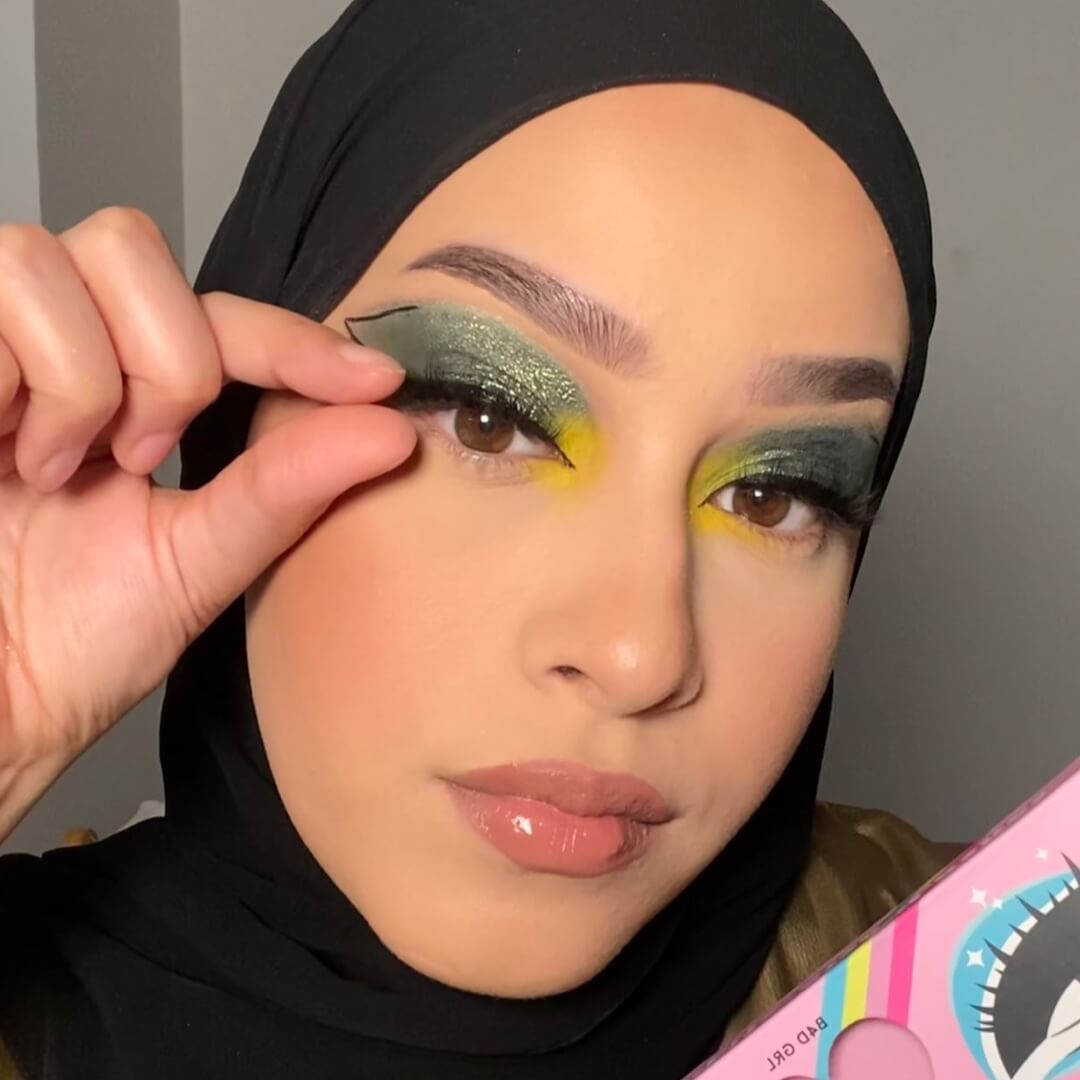 9. Define lower lash line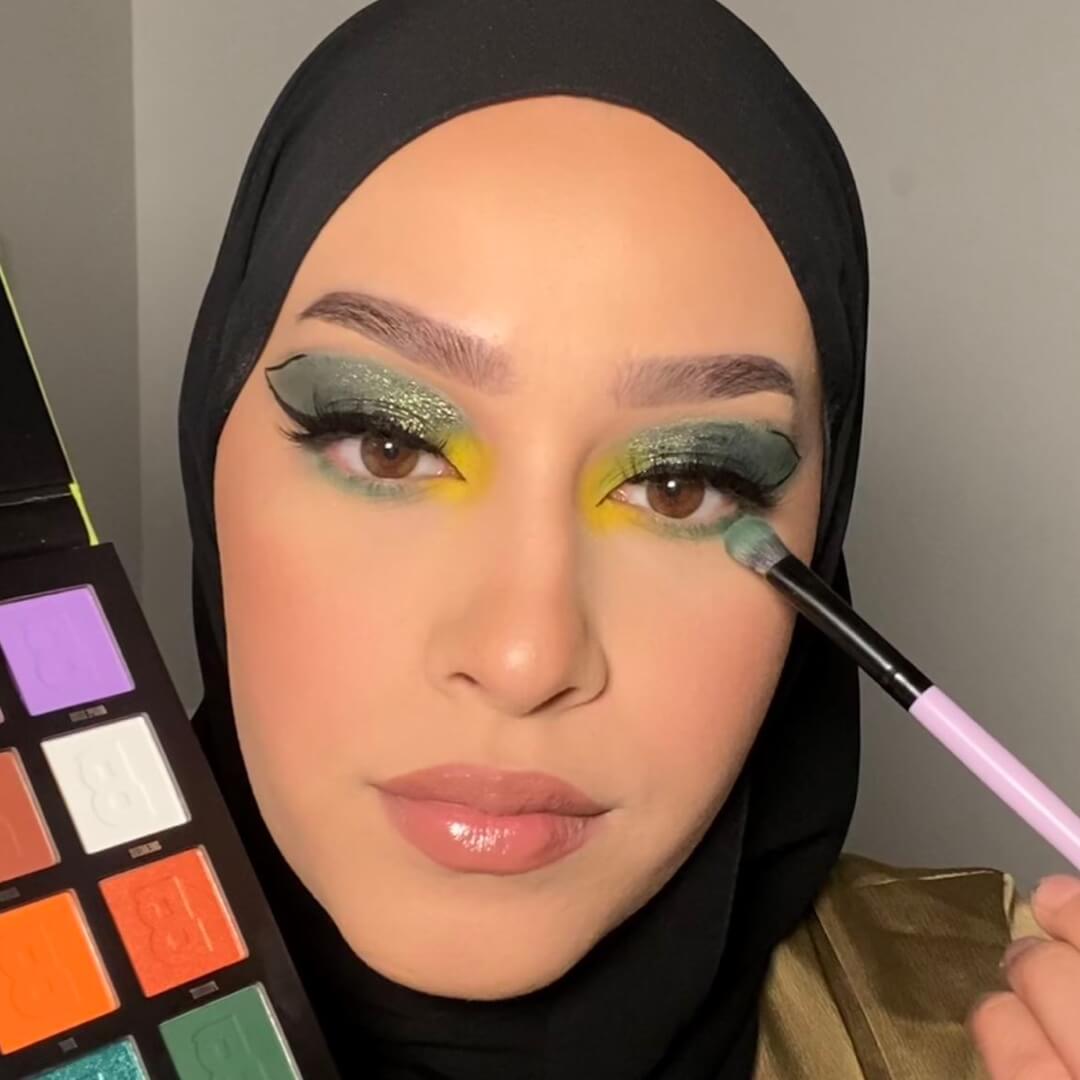 Using a flat eyeshadow brush, apply a small amount of the shade Kale from the By BEAUTY BAY Bright 2.0 16 Colour Palette to the outer end of your lower lash line, then blend inwards to meet the yellow pigment of your inner corner highlight.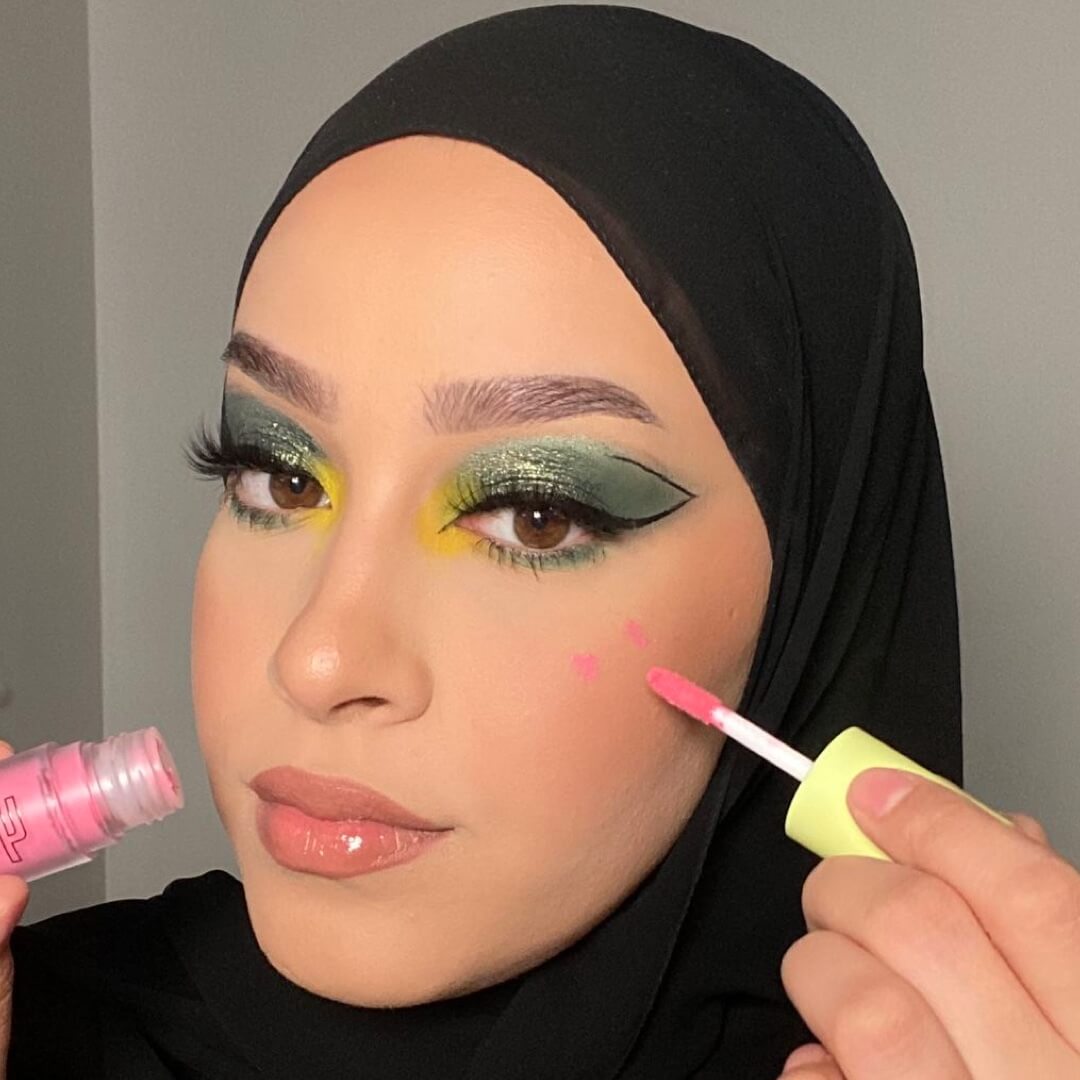 Dust away any fallen eyeshadow pigment then apply your foundation and concealer. To sculpt and brighten cheeks, apply a few dots of Made By Mitchell Blurhs Liquid Blusher in Sweet Cheeks and blend outwards and upwards.