There's no denying that chrome nail art has blown up this year and has completely taken centre stage when it comes to picking a nail design. It started with the glazed donut chrome (thanks Hailey) and as we enter the festive szn, it's beginning to look a lot more Christmassy.
Looking for something super festive, super sparkly and super easy for your DIY Christmas manicure this year? You're in luck.
We've got all the goods here on BEAUTY BAY and an easy-to-follow tutorial, on how to get this gold chrome stars nail design, that is sure to deliver all the festive vibes you've been looking for. After all, it wouldn't be Christmas without a little gold…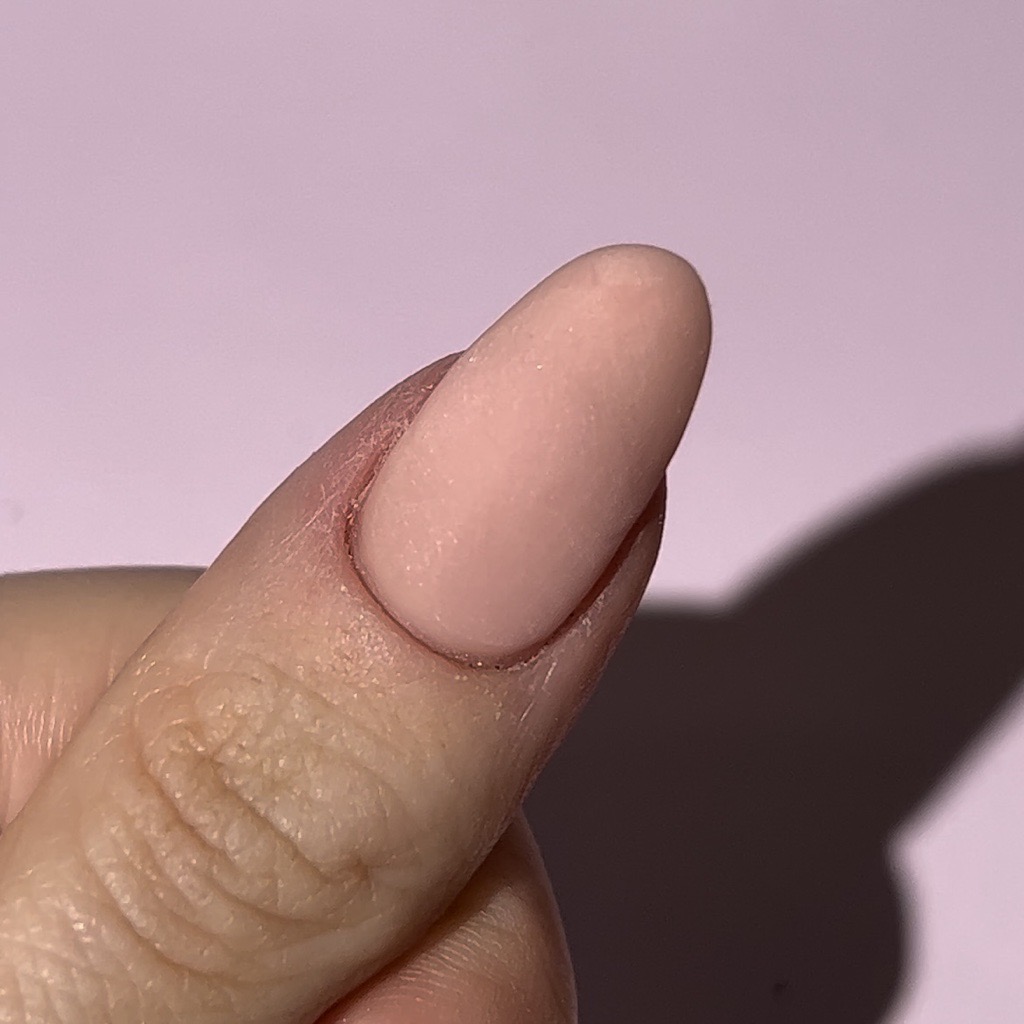 Start out by prepping and filing your nails into shape with a nail file and cuticle pusher. We've opted for a rounded edge, but feel free to go for a square tip if you wish.
Then, etch the base of your nail plate with your file (so the gel can stick to your nails) and wipe them clean of all dust with a prep solution.
Then apply your gel base coat and cure for 60 seconds, then a layer of pinky nude gel, then cure again for 60 seconds.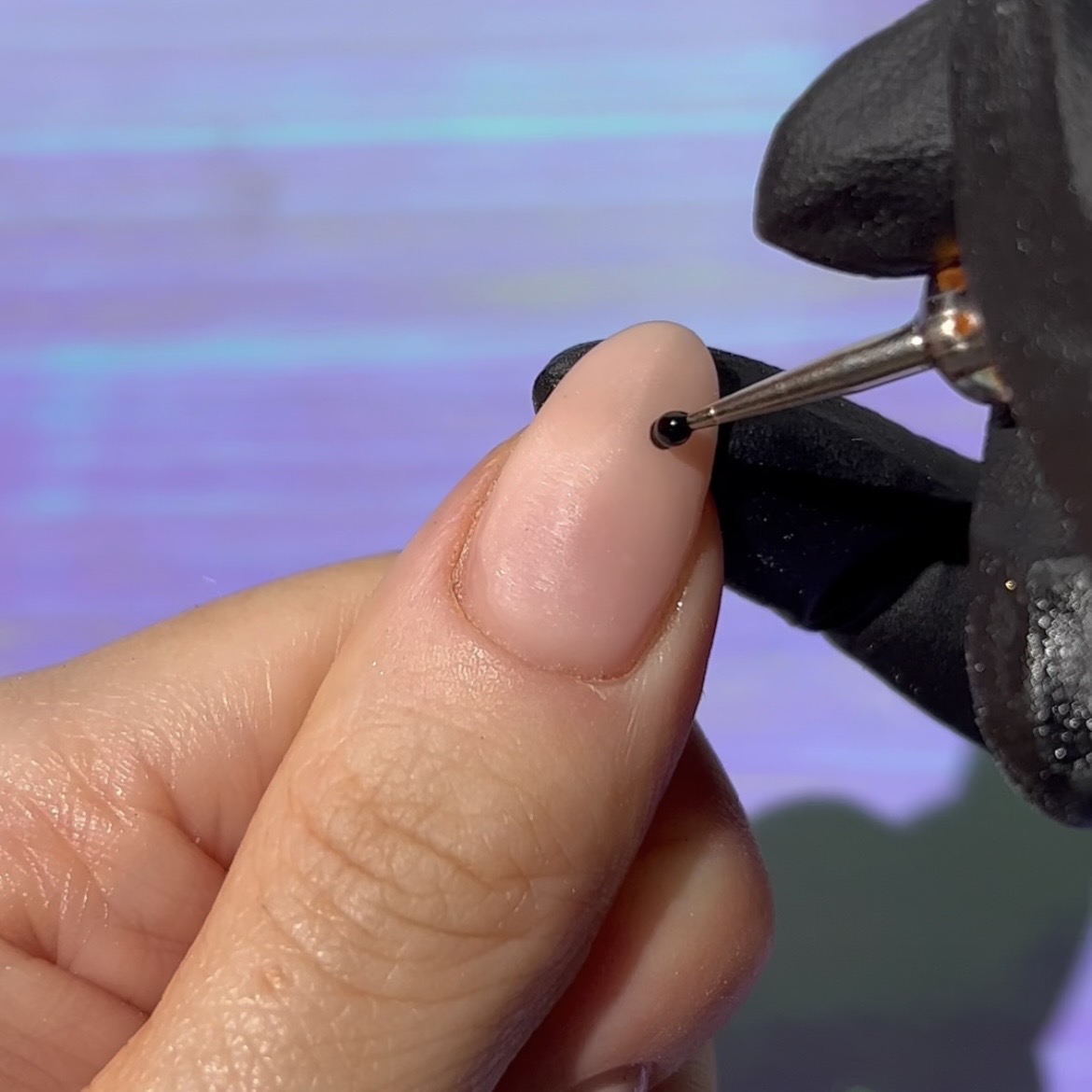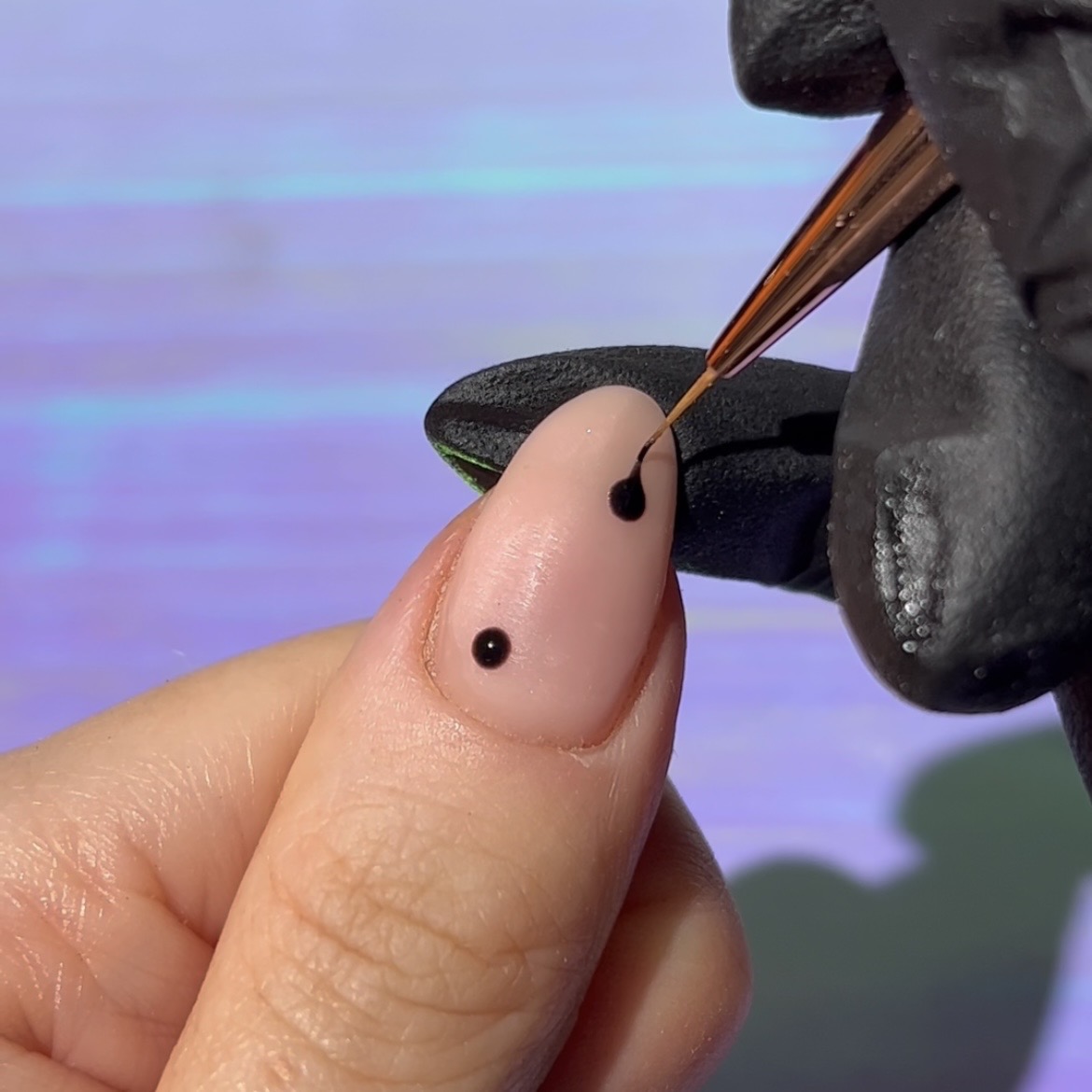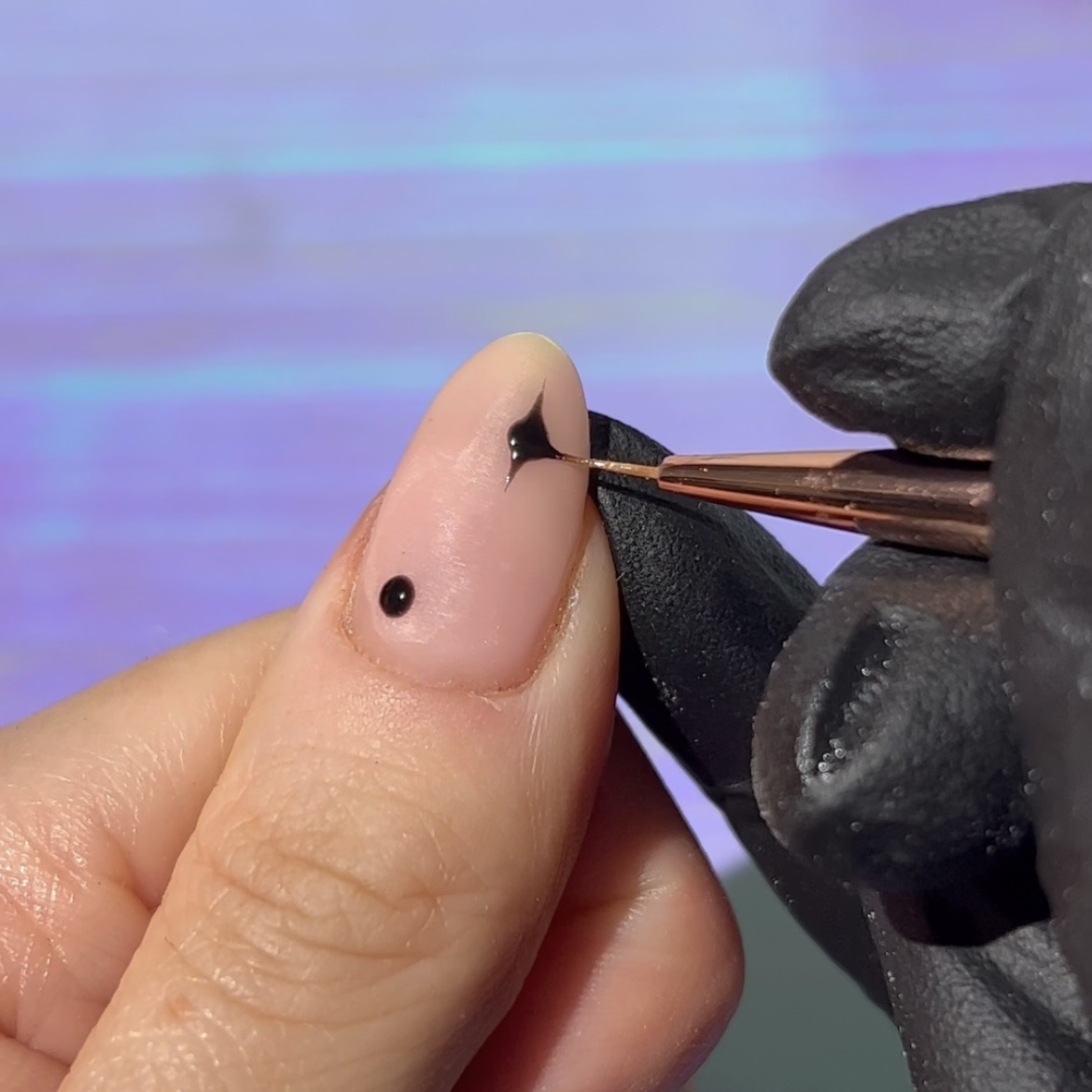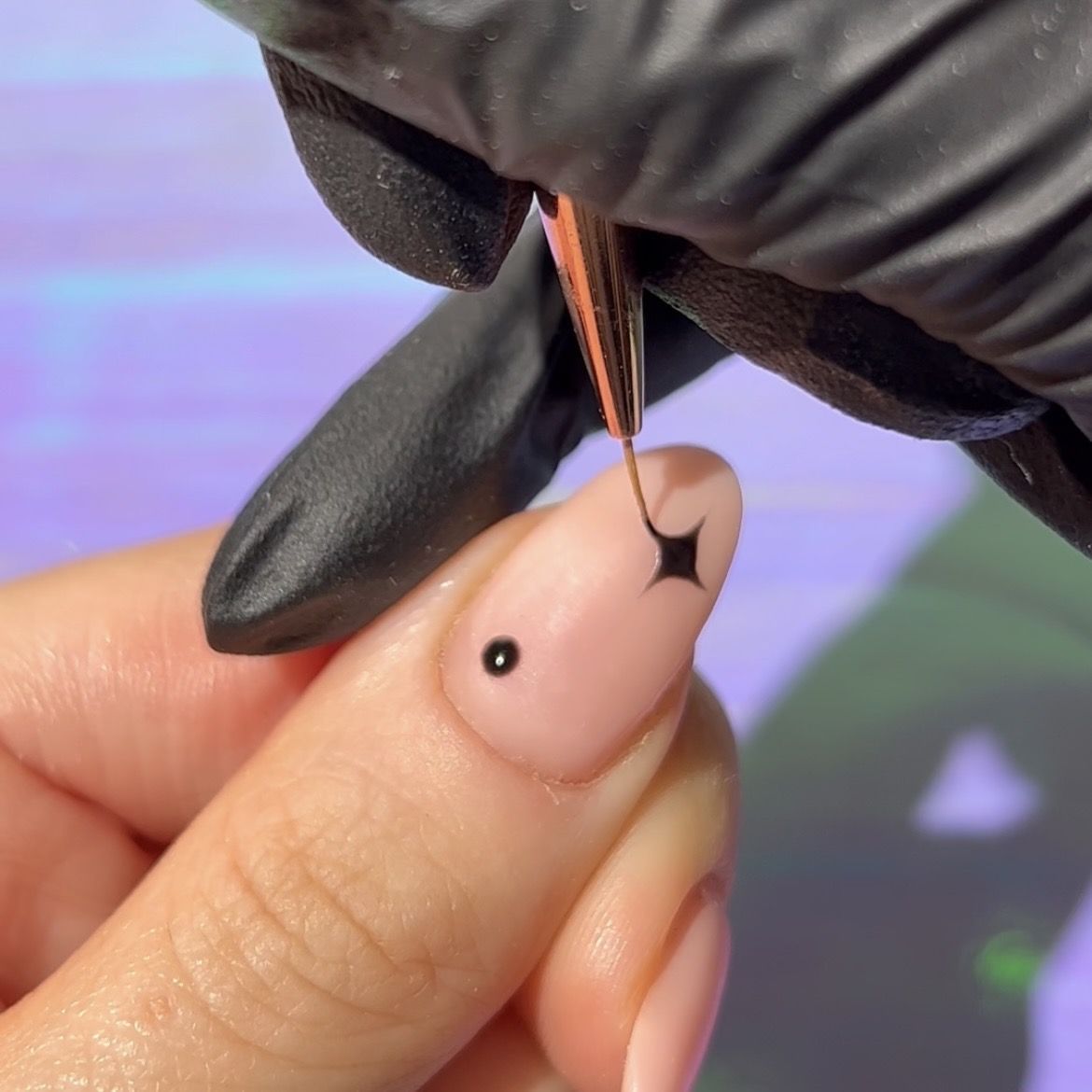 Using a dotting tool (a bobby pin works well for this step) start by applying a dot of black gel polish onto the nail.
Using a small detailer brush, pull the side of your dot of gel polish out sideways, to create a thin tapered end. Repeat this on all four sides.
Instead of curing this layer of gel for 60 seconds, only cure it for 30 seconds, this is crucial to help your chrome powder stick to the polish.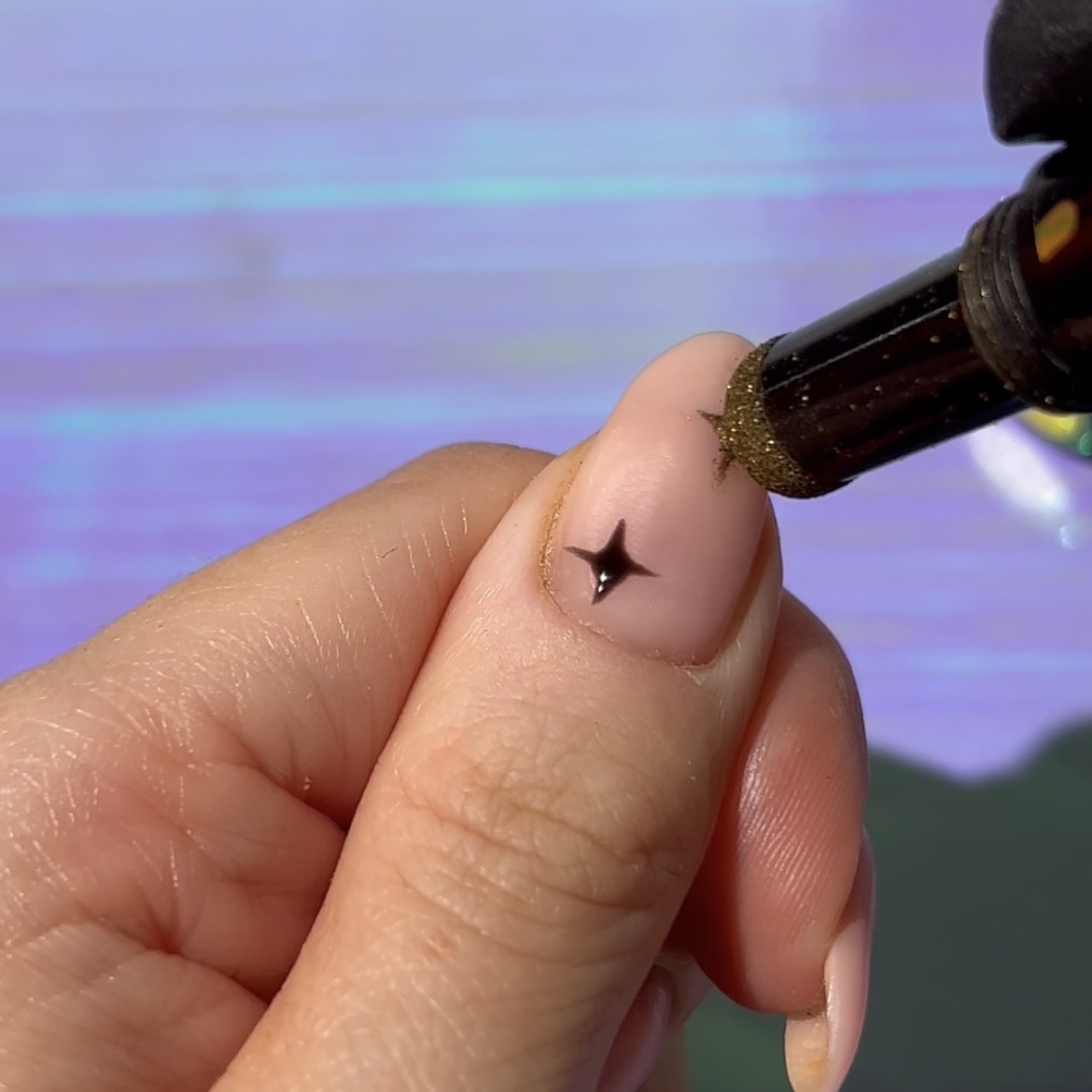 Once cured, open up your Cushion Powder Chrome Pen and rub it in circles onto your black gel polish. It will stick onto the polish.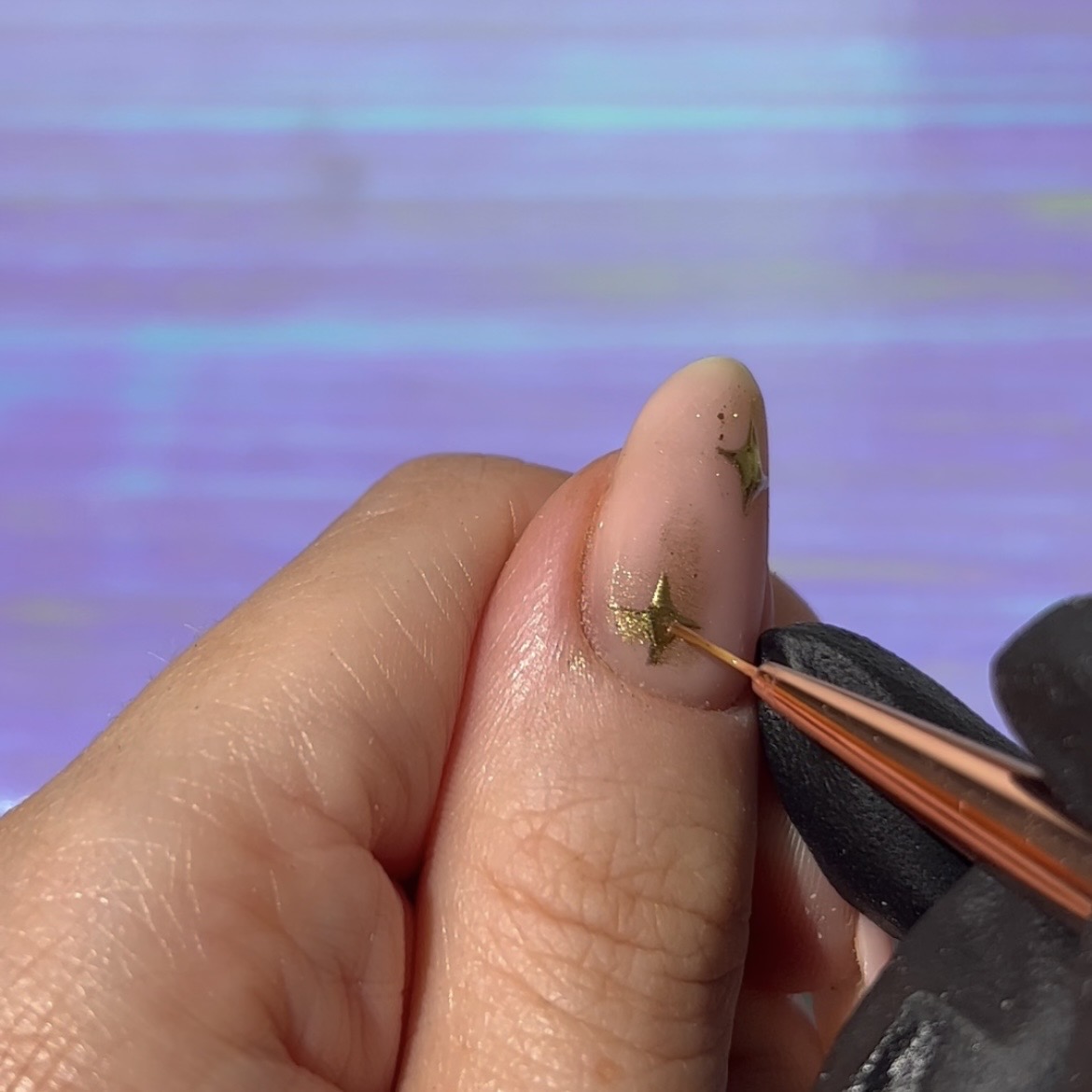 You may notice that some of the chrome powder ends up on the base of your nail, and if you wipe this- you'll risk wiping it off where you actually want it. To avoid this, apply your gel top coat onto your star designs only with a clean fine brush.
Once you've applied your top coat, cure it for 60 seconds. Then wipe the nail with a prep solution to remove the chrome powder from the rest of the nail.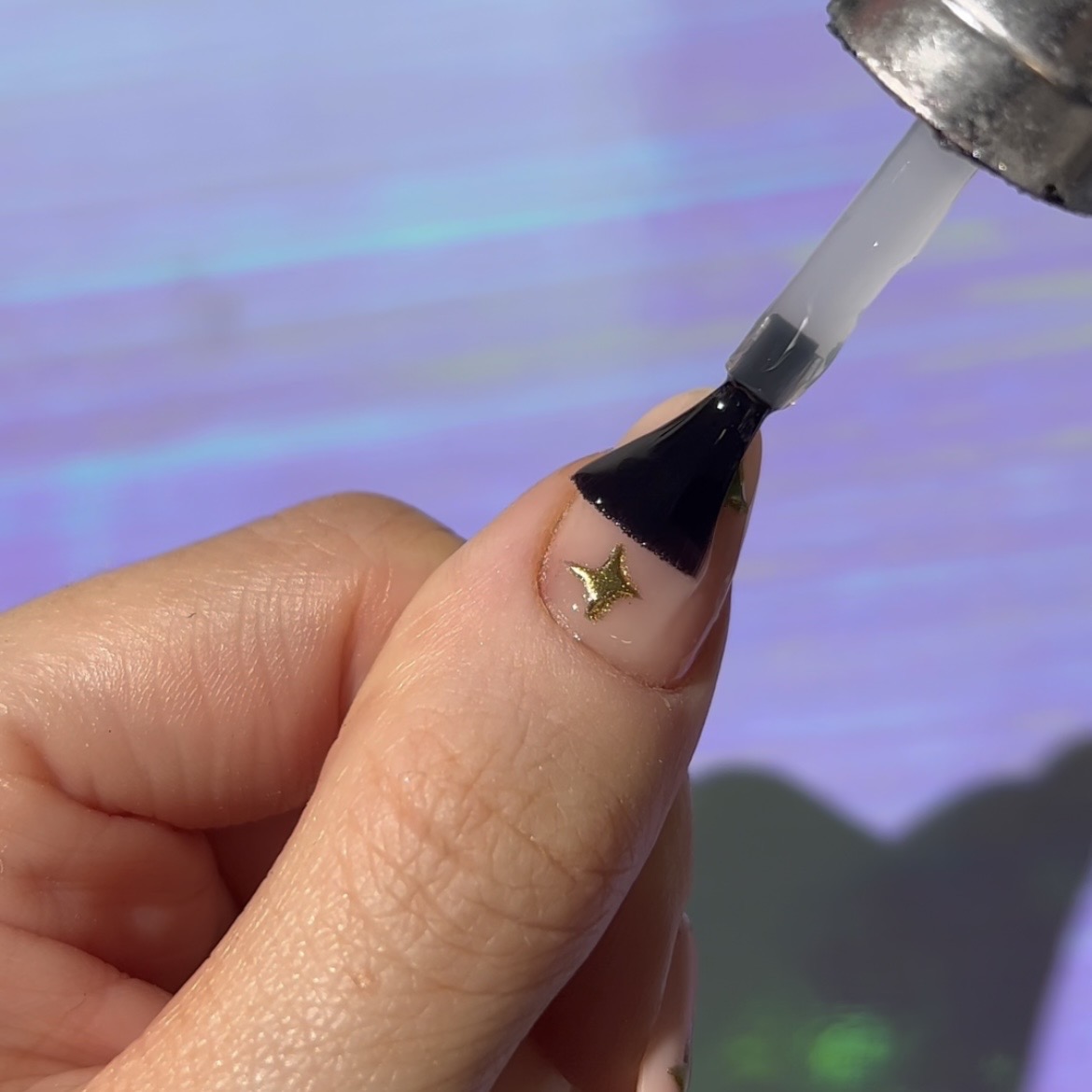 Finish the look by applying a top coat to the whole nail, to lock your design in and prevent chipping. Cure in your lamp for 60 seconds.
Once your top coat is cured, apply cuticle oil to the cuticles to keep your nails healthy and strong.