If you're a beauty beginner, learning how to achieve a flawless blend, cut a killer crease, or create a blinding highlight comes with time, lots of practice, and plenty of patience. Luckily, BEAUTY BAY's MUA friends are on hand to show you the basics of really great makeup. In the Beginners Makeup Tutorial series, we'll be showing you how to perfect all your beauty skills, from eyeshadow to eyeliner, highlighter to contour.
See below for @makeupcheryl's tutorial on how to get that perfect cut crease.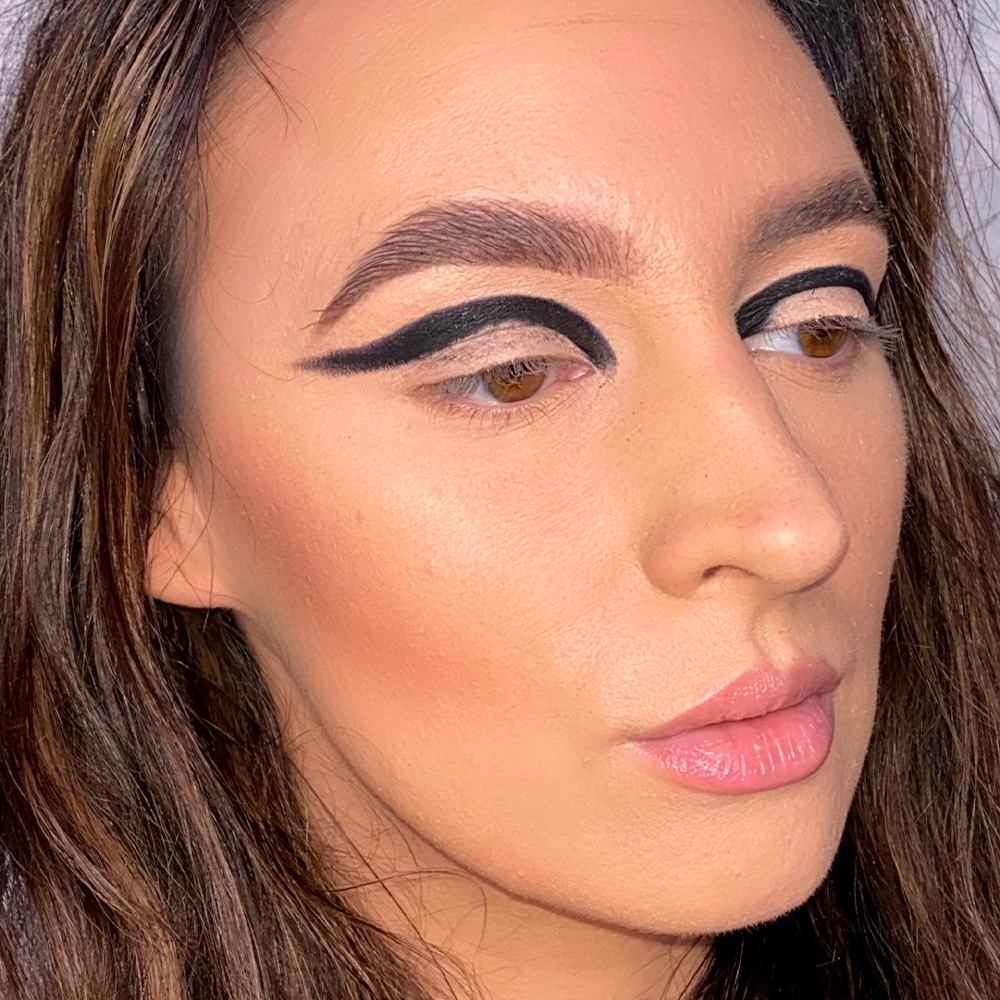 Take your favourite eyeshadow palette, Cheryl is using By BEAUTY BAY's Berries 42 Colour Palette. Apply a dark shade across the crease and wing out on the outer corner using a detail makeup brush. Don't worry if this looks messy, this step doesn't need to be perfect.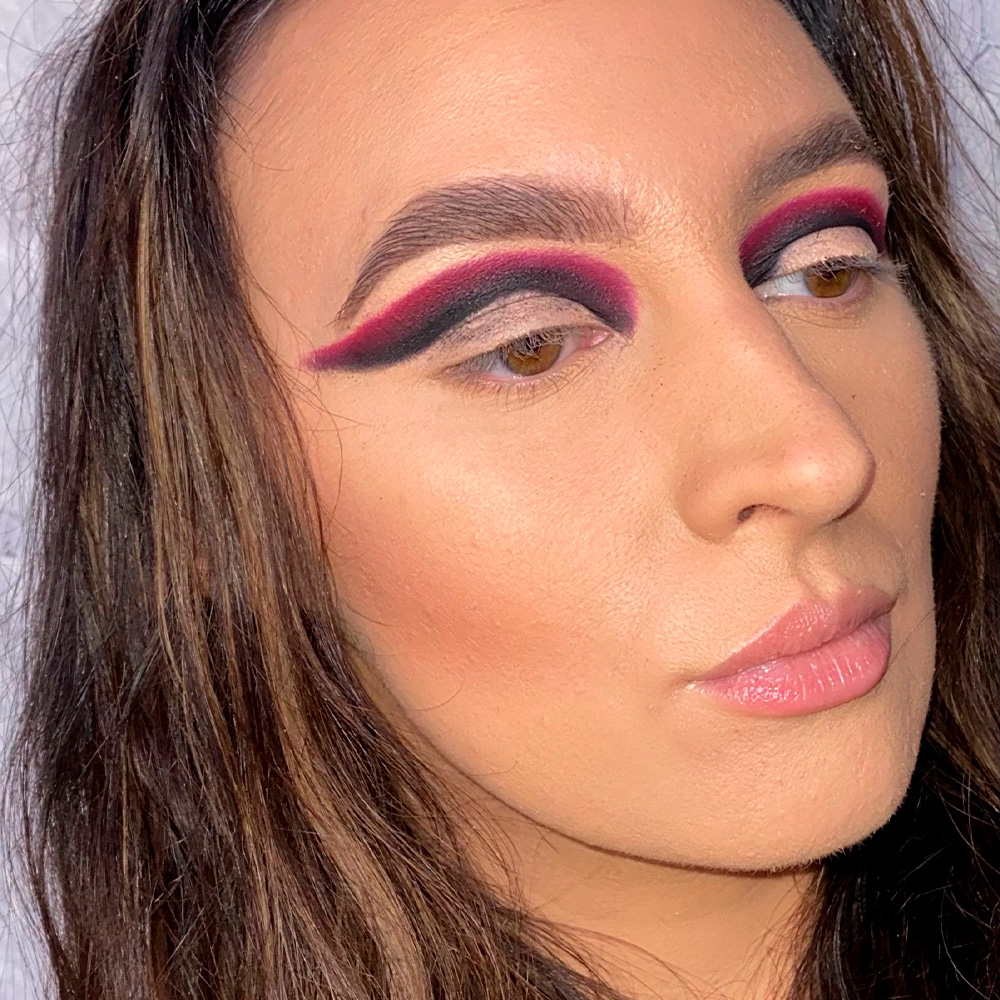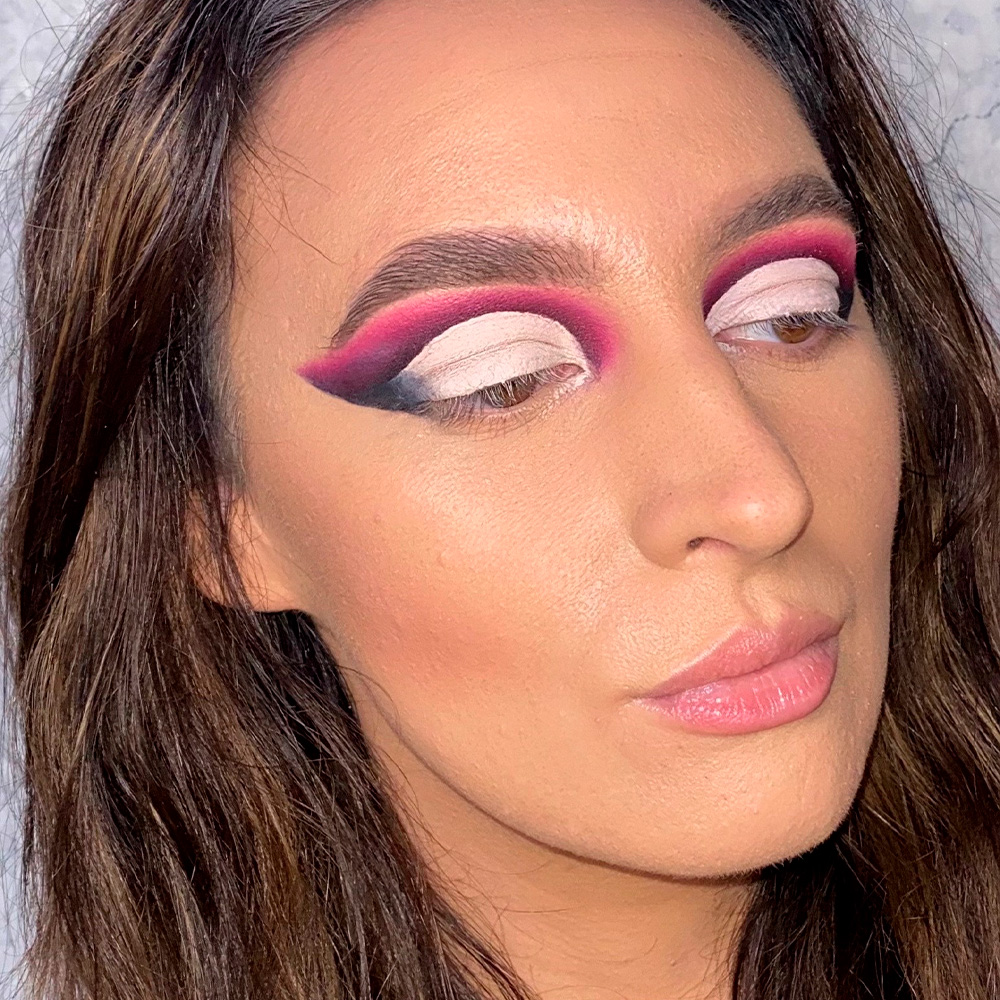 To cut the crease, use By BEAUTY BAY's Eye Base and a rounded flat brush and apply the formula to the area of the eye you cleansed in step four.
Apply the primer to the centre of the lid and use dabbing motions to bring the formula out. If you struggle to find your crease, pop the primer on to the centre of the lid and look up. This will transfer and create a guide of where to cut.
Once you have blended out the primer, blend a dark shade into the outer corner of the lid and buff gently. This will stop the crease from looking too harsh.