We all know a good eyeshadow look relies on more than just high-quality eyeshadows. From the eyeshadow base you apply beforehand to the type of brushes you use and the way you clean them, all play a part in executing a strong look that'll last.
However, application is one of the most important elements in guaranteeing your eyeshadow looks are the best they can possibly be. Finding easy-to-use eyeshadow brushes is key to applying and blending your shadows out well. However, with so many options out there, it's difficult to know which ones are worthwhile and right for you.
To save you the stress, we've sourced the best reviewed eyeshadow brushes from our fellow beauty obsessives.
1. By BEAUTY BAY Rose Gold Glam Shade Out Small Shading Brush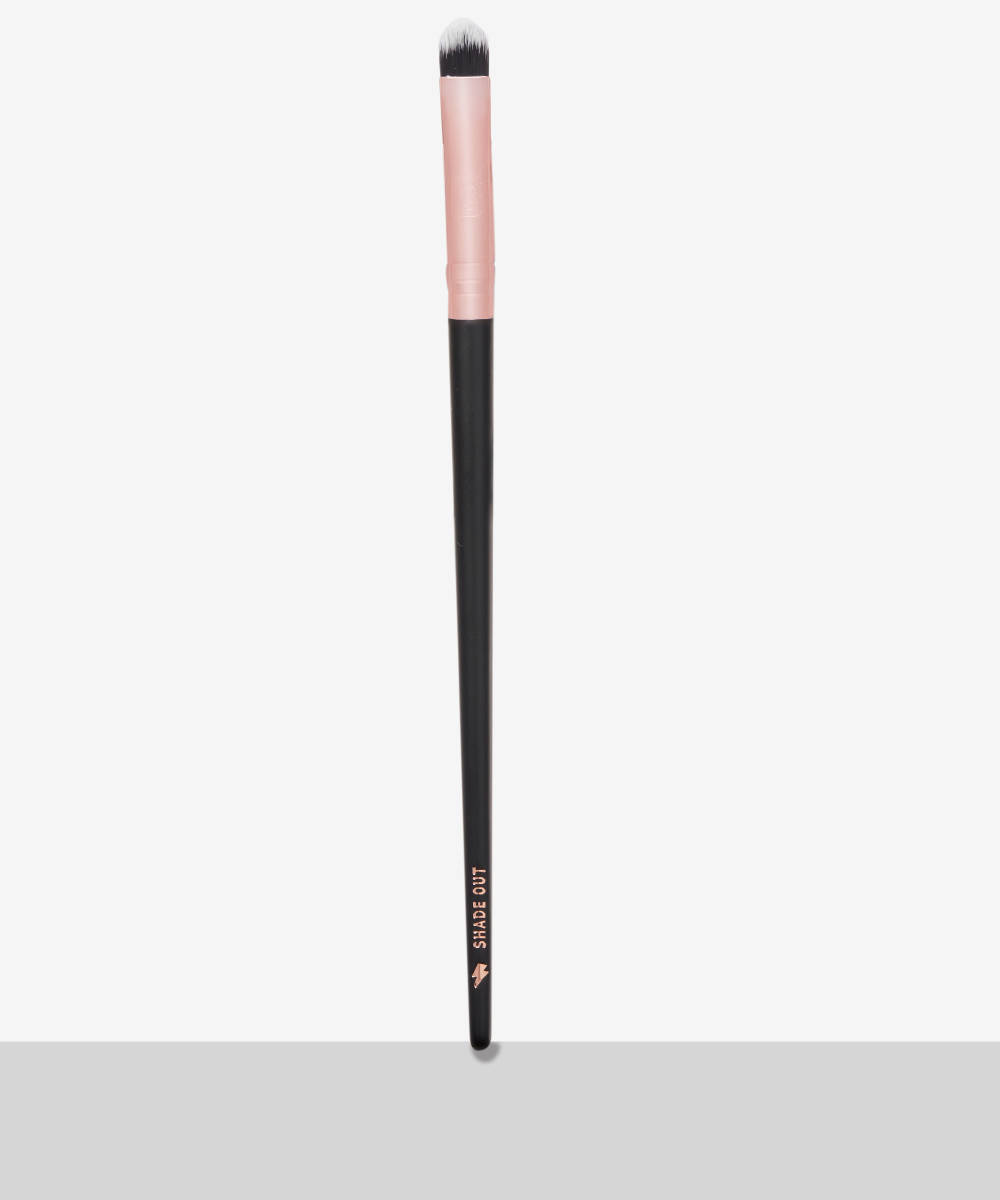 "REALLY GOOD"
Good for carving eyebrows and cutting a crease! Really nice, firm brush that's also soft!
Roxanne
"GOOD"
It's amazing to blend! And I love the colors, so beautiful match
Cláudia
"AMAZING"
It's suuuuuper soft. And beautiful. I love the rose gold and black combination.
honeyy
2. MAC Cosmetics 263 Small Angle Brush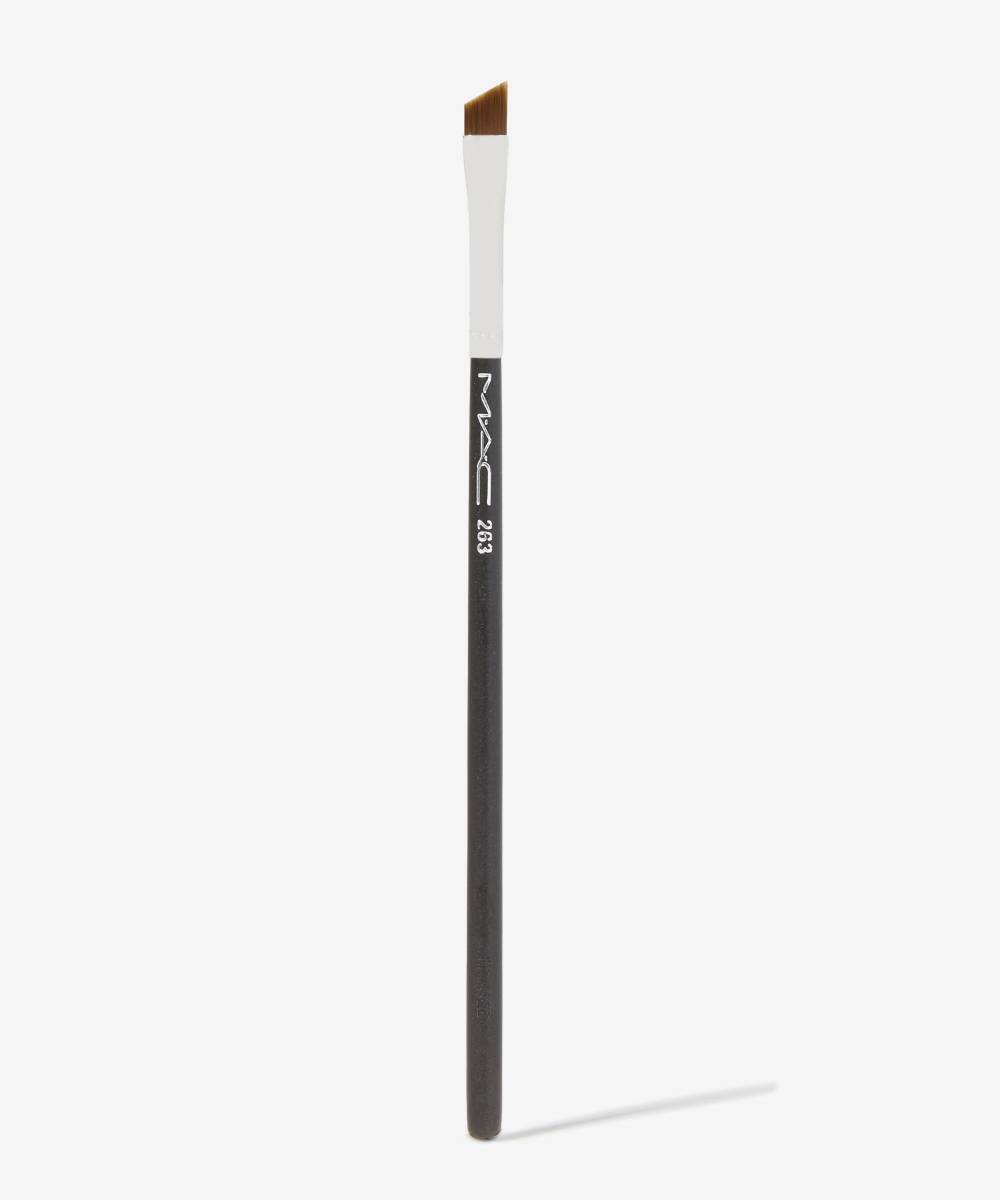 "WORTH THE BUY"
I have been using this brush for YEARS for the perfect wing with cream eye liner. My current brush has lasted over five years through hundreds of washes and every day use. It's all about the brush.
Veronica
"PERFECTION"
Best angle brush I have ever used!! This brush is perfect for eyeliners or for cream brow products. It's so precise. Thin lines aren't a problem for this brush. I need to buy more of this brush so I don't have to constantly clean the one I have. I don't have anything negative to say about this brush. Buy it, you won't regret it.
Pinky
"A MUST-HAVE!"
A must-have angled brush for anyone's makeup brush collection! Love this brush! So soft and so precise!
Tnmccrum
3. Made By Mitchell ME5 Eye Brush – The Cut Creaser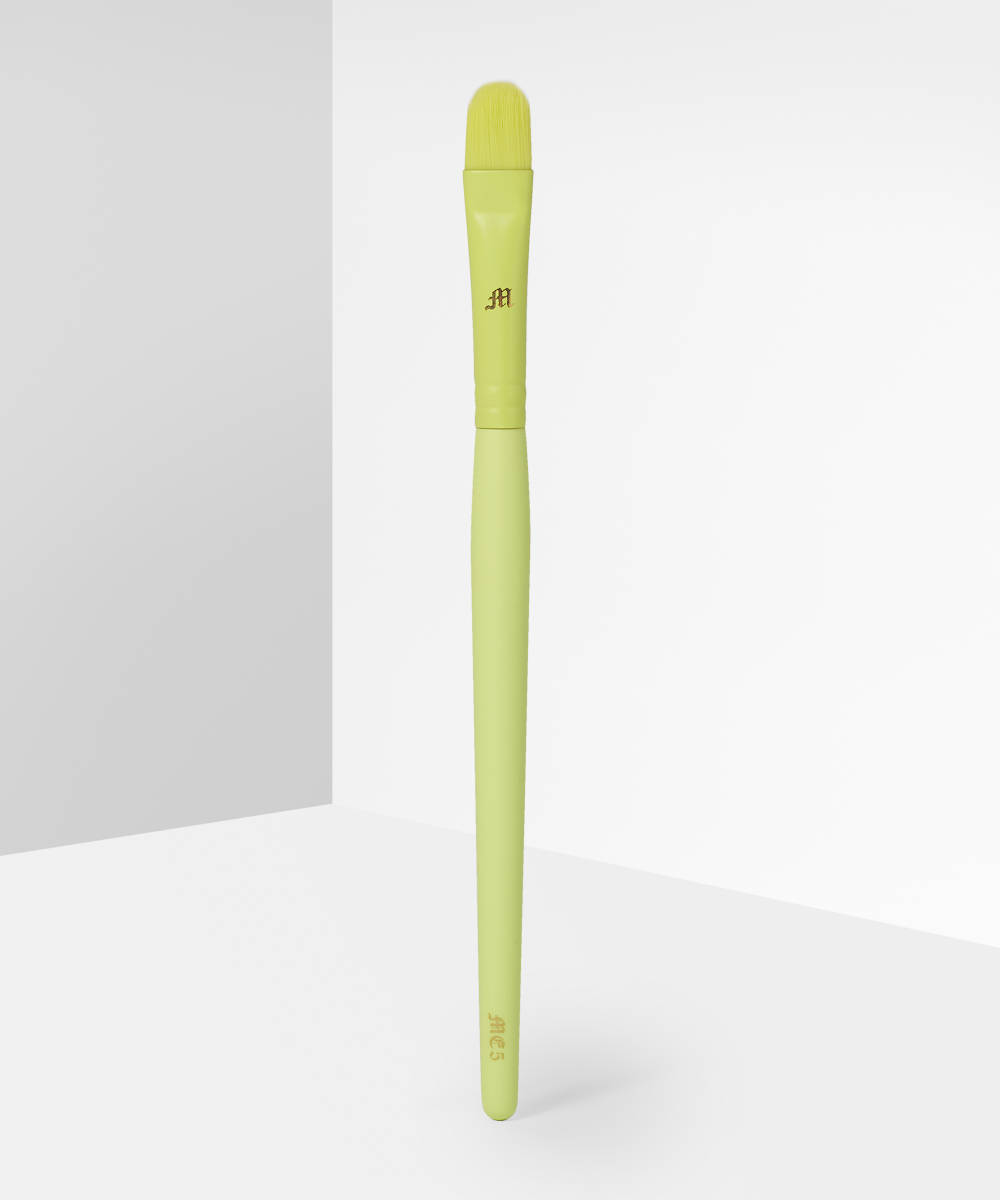 "LOVE IT"
Perfect for cutting the crease!
Alice
"AFTER GETTING USED TO IT …."
Took a couple of tried to get used to. Brought it thinking it would be "stiffer" then it is, but after a few uses I can see why! Cuts the crease amazingly, and then blends the remaining product into your lid without overloading it!
Jonathon Jake
4. ZOEVA Rose Golden Vol.2 234 Luxe Smoky Shader Brush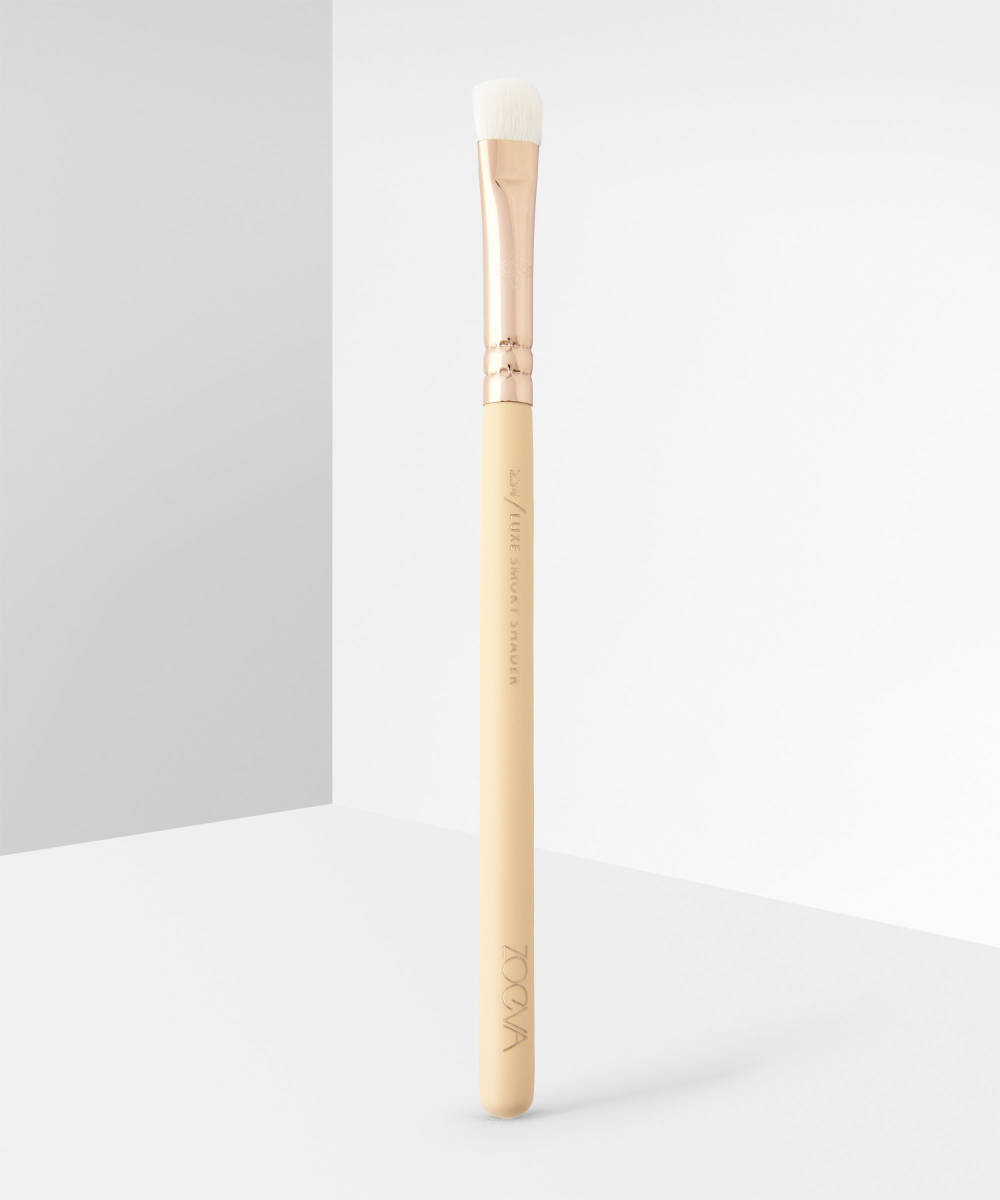 "LOVELY BRUSH"
Use this for base eyeshadow, looks lovely and does a good job like all my other Zoeva brushes, great quality at a great price
KateH
"BETTER THAN MORPHE EYE BRUSHES!"
For my first ever Zoeva EYE BRUSH, I found it went very well with my newly bought Violet Voss Holy Grail palette and blends eyeshadows well so there are no harsh lines or areas where shadows are too blended in. Perfect product and great for if you want a darker shade in the crease but don't want it too sharp 🙂
Charliee
5. Sigma Beauty E38 Diffused Crease Brush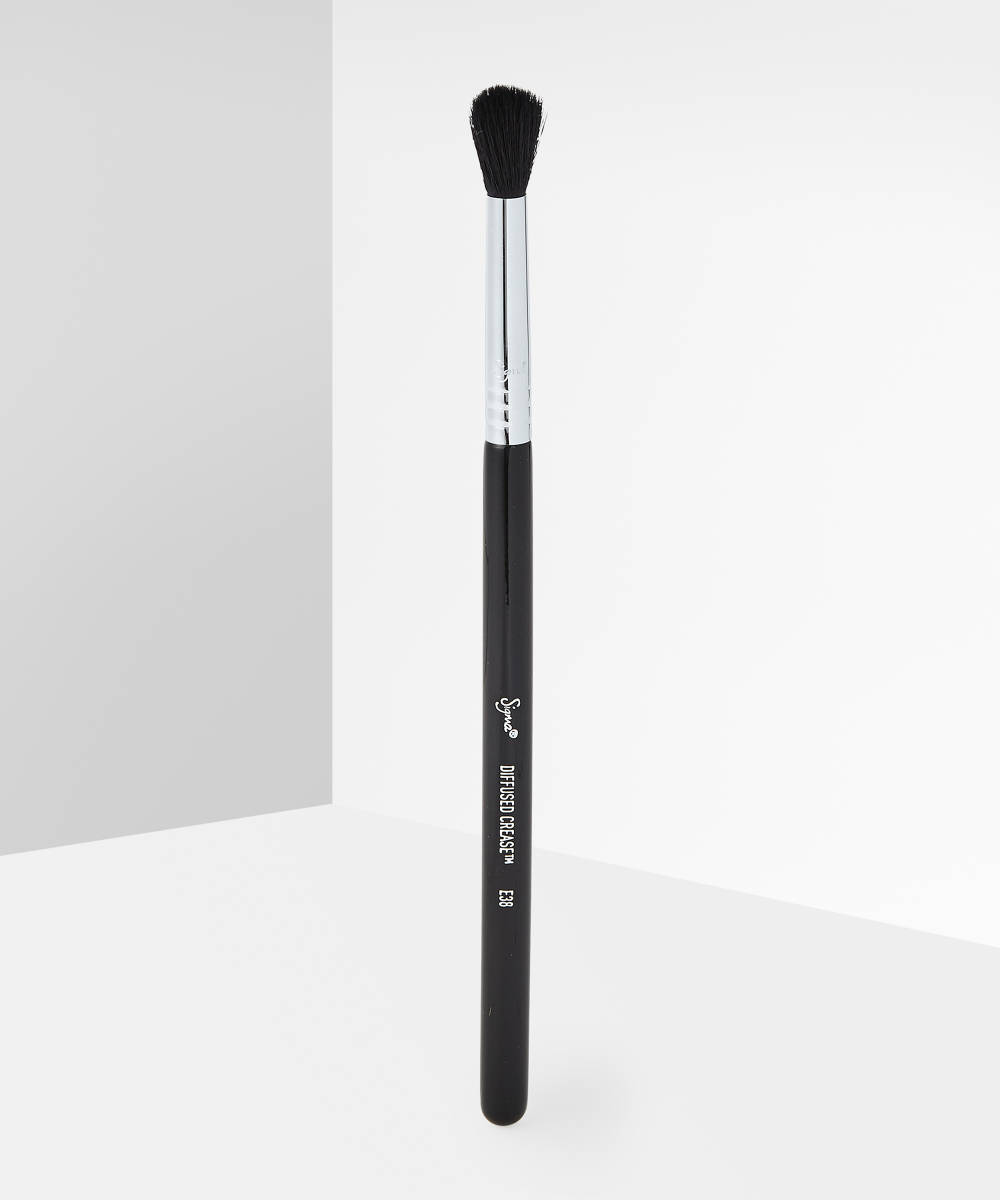 "BEST TRANSITION BRUSH FOR HOODED EYES"
I always struggle at finding the right brush for blending out my transition shade as I not only have small but also hooded eyes. This one is the only brush I found which is the right size and fluffiness for me. It can also be used for blending shadows in the crease area.
Malaya
"THE BEST"
Always really pleased with Sigma brushes which is why I never stray from the brand. Well made, sturdy and I've never experienced any shedding issues with my set at all. Incredible payoff and blendability, ecstatic!
Daniel
"NEW MAKEUP STAPLE"
This brush makes putting eyeshadow on a completely dream. My eye looks always look flawless. I'm in love. This and the e40 compliment each other really well.
Makeuplover123
6. MAC Cosmetics 210 Precise Eye Liner Brush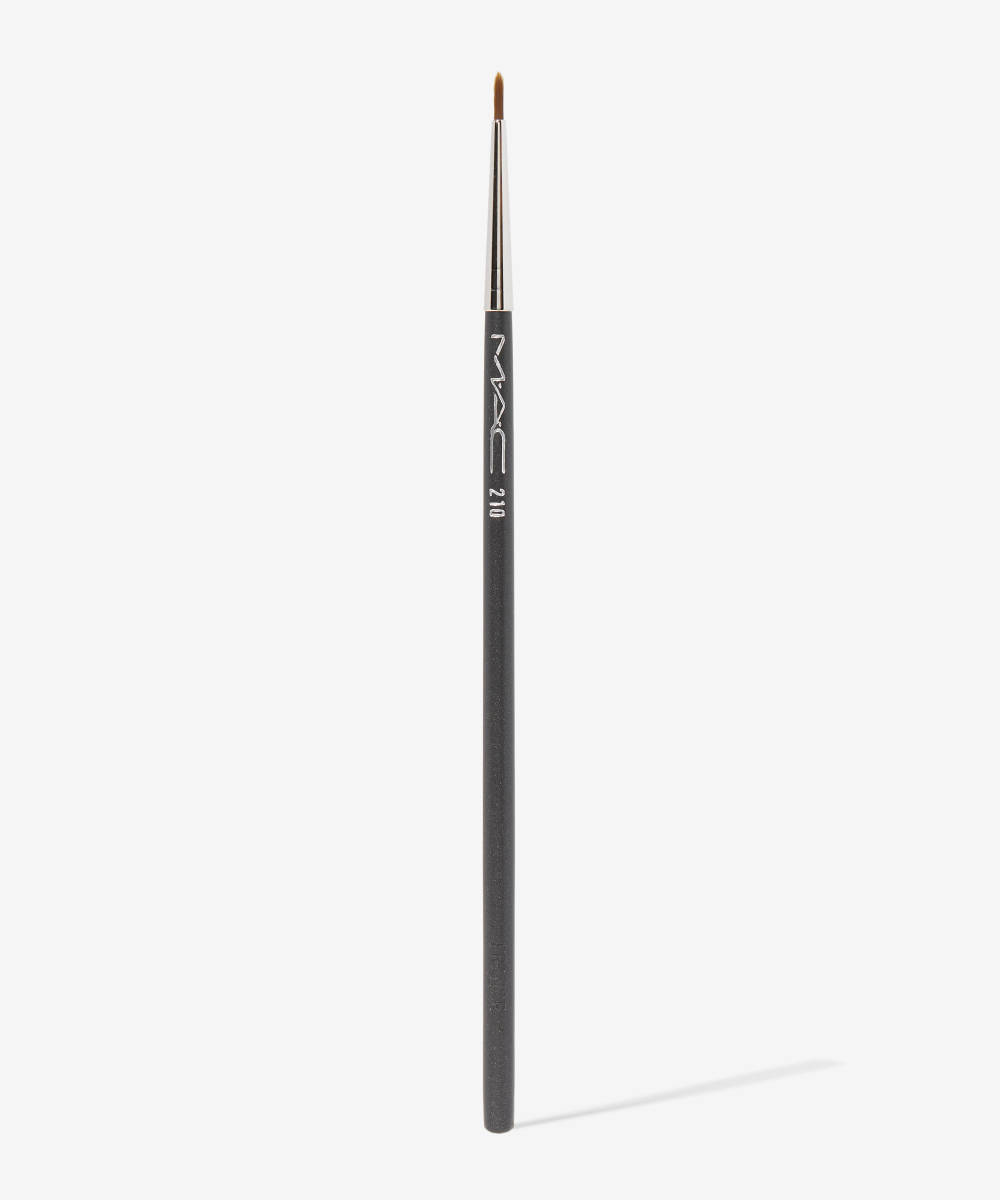 "HOLY GRAIL LINER BRUSH"
I have been searching for a good eyeliner brush for YEARS…This one is it! The density/length of the bristles allow you to really control how thick you want your liner to look, while still applying it smoothly. The shape is also perfect for creating a sharp wing! Love this so much and will be adding more to my kit.
Lauren
"ESSENTIAL"
This brush is part of my makeup essentials, to the point that when I lost it I immediately purchased a new one because I could not imagine doing my makeup without it. Everything you've heard is true–it is that good. The 210 is perfect both for someone new to eyeliner and for someone who is an old pro. This is one of the few products I rave about and feel comfortable recommending wholeheartedly.
Kris
"BEST LINER BRUSH EVER!"
This is the most essential brush I own apart from my large powder brush. I've struggled to find a really solid brush to apply eyeliner for years, but this is the one! Crisp, clean lines, the brush is true to its name-precise!
Mbeanz
7. BH Cosmetics Tapered Crease Brush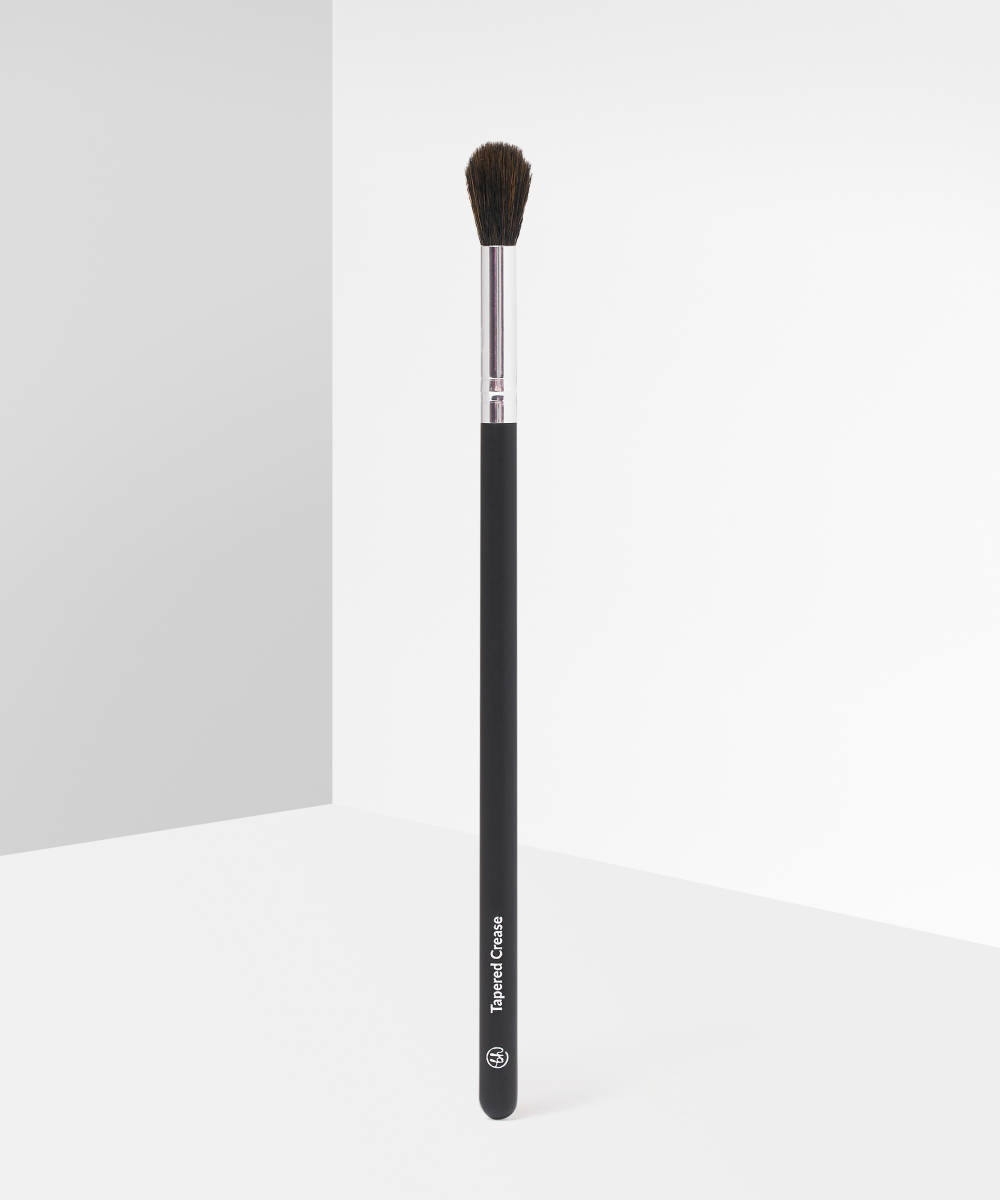 "I REALLY LIKE IT"
Economical, full and functional. Really nice brush!
Talita
"SOO GOOD"
I am satisfied. Very soft and practical brush to use Good value for money I really like
Talita
8. Doll Beauty D86 Eyeshadow Brush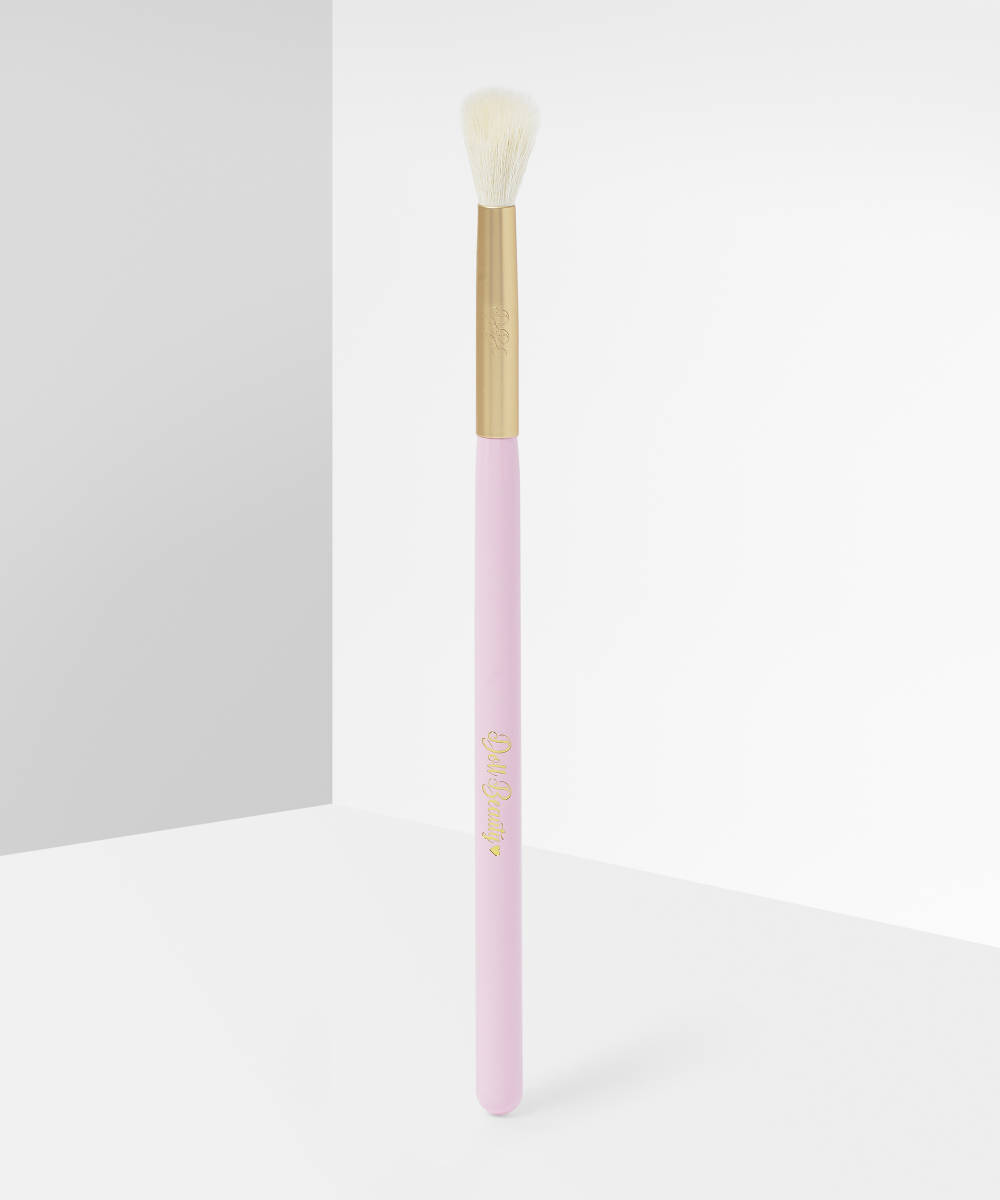 "BEST EYESHADOW BRUSH"
Love the eyeshadow brush can use it as highlighter brush too.
AmyxHx
9. By BEAUTY BAY Ultra Fine Lip And Eye Brush BB209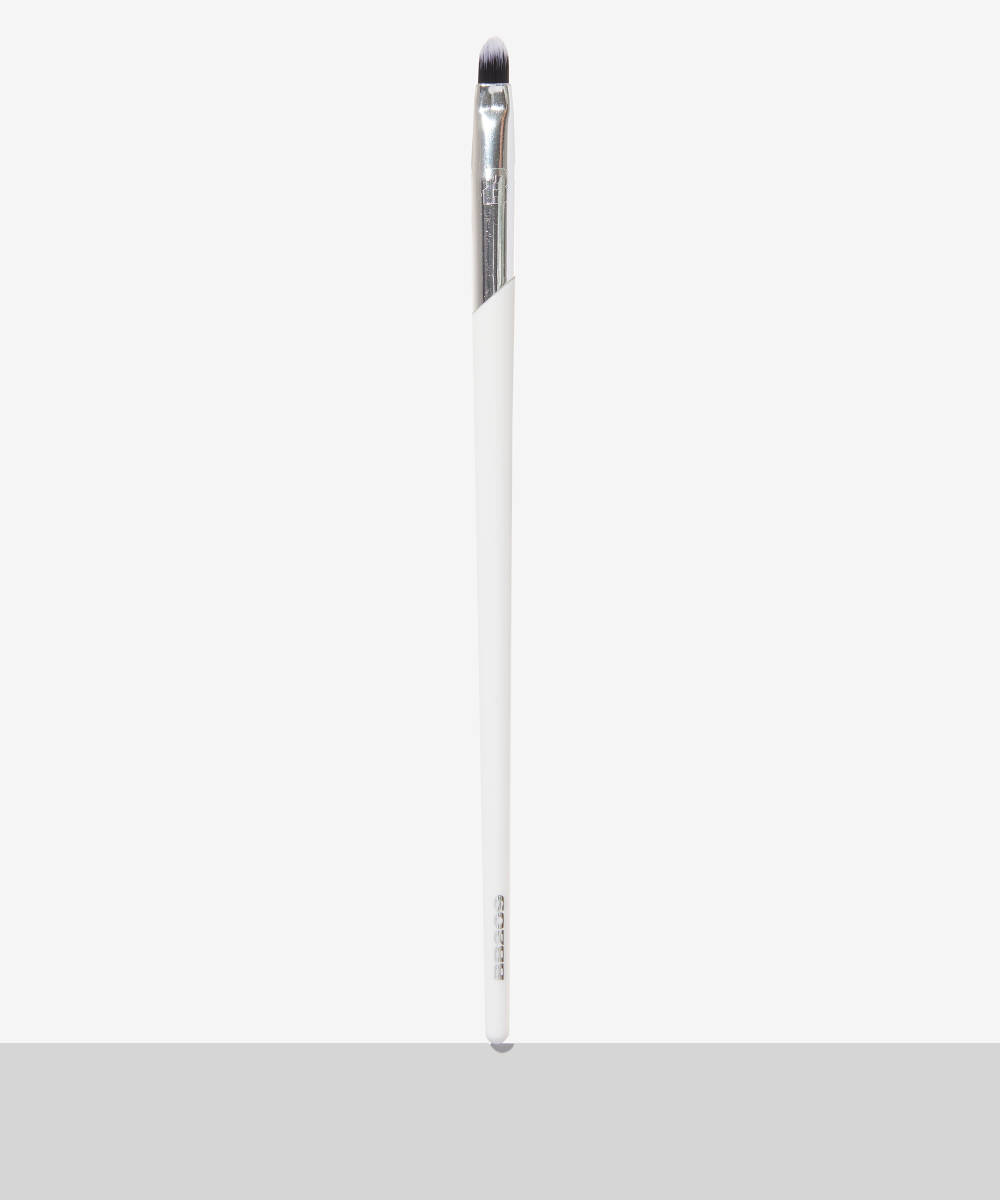 "GREAT BRUSH FOR EYELINER/ SMOKY UNDEREYE"
Sooo soft and amazing quality. Perfect for smokey waterline looks or concealing brows. You can probably use it to apply lipstick aswell.
ellie
"A JACK OF ALL TRADES!"
Absolutely in love with this brush and cannot believe the quality it gives out considering the price – it is such a bargain! Definitely one for everyone's makeup kit. Not only is it brilliant for gel liner but also works brilliantl as a carving brush to creat a seemless cut crease on the lid or to carve out these brows! I have two of these – I'm a starting out MUA and consider it one of my makeup kit must haves.
ktsha
"WOULD BUY AGAIN !"
Such a smooth brush , easy to pack on shimmers and highlighters on the eye
Tegan
10. Trixie Cosmetics P-08 Flat Blending Brush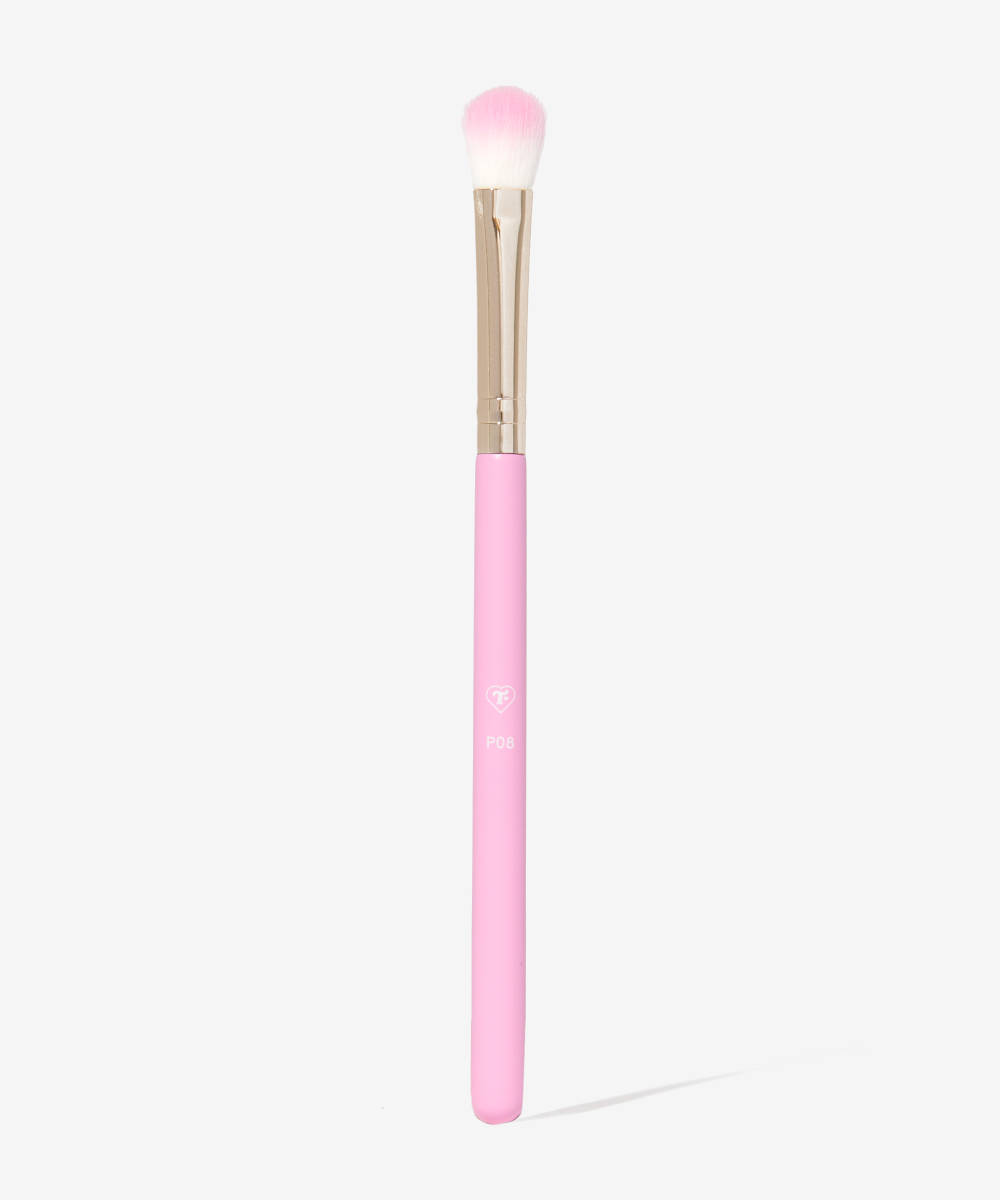 "PERFECT BLENDING"
Soft, perfect blending
Vee F
11. LH Cosmetics All Over Brush 306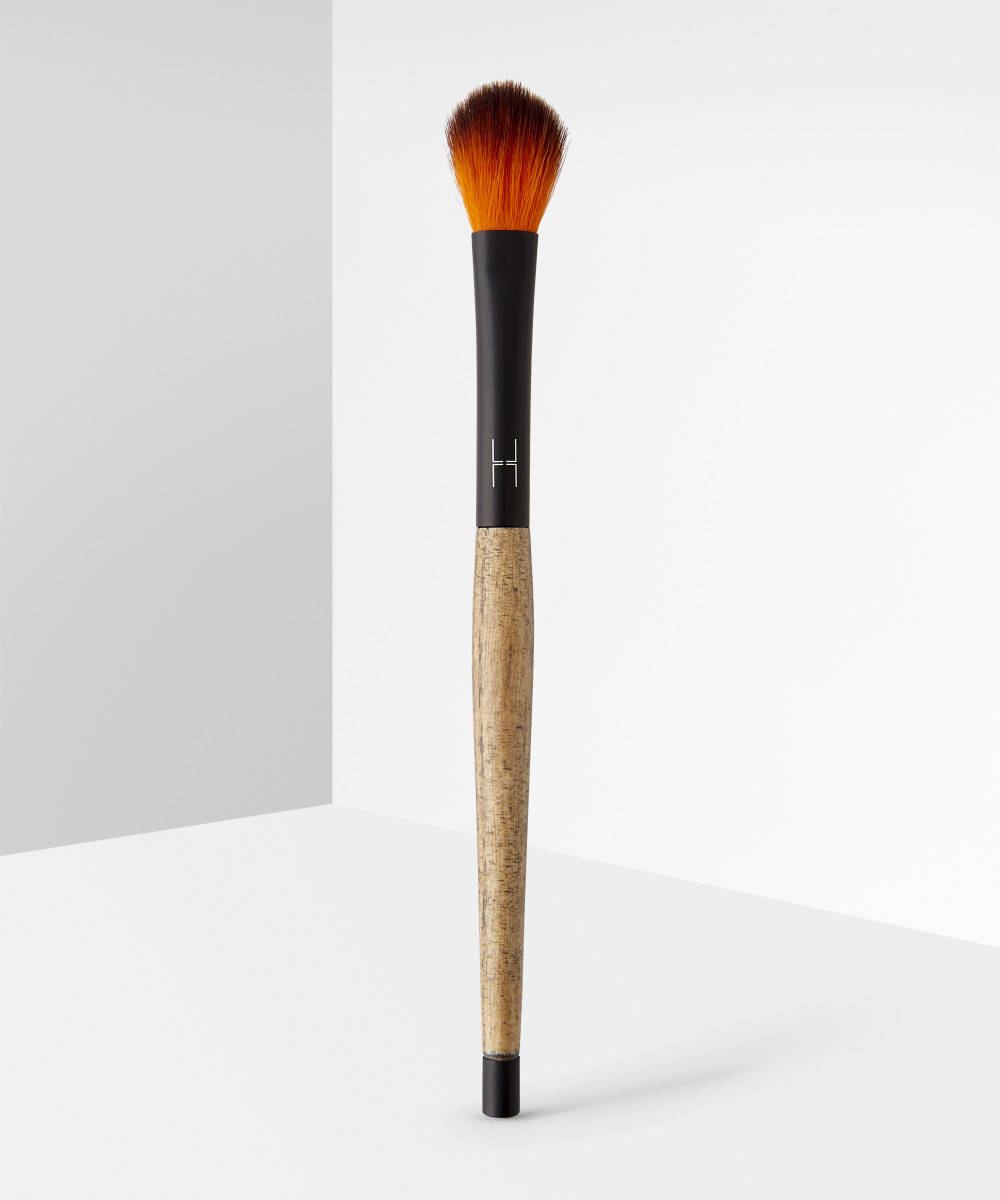 "A BRUSH YOU WILL USE EVERYDAY"
Very soft brush. I use it for highlighting and as a big eyeshadow blender. Highly recommend.
Joanna
"NO WONDER IT'S CALLED AN ALL OVER BRUSH."
I saw someone on YouTube using this brush and I thought that's just what I'm looking for. A brush that can be used for highlighting or for applying setting powder under my eyes. The hairs are super soft and the whole brush is a good length and excellent quality. Very pleased, and will have a look at more brushes in this range.
Lorelai51
12. Sigma Beauty E25 Blending Brush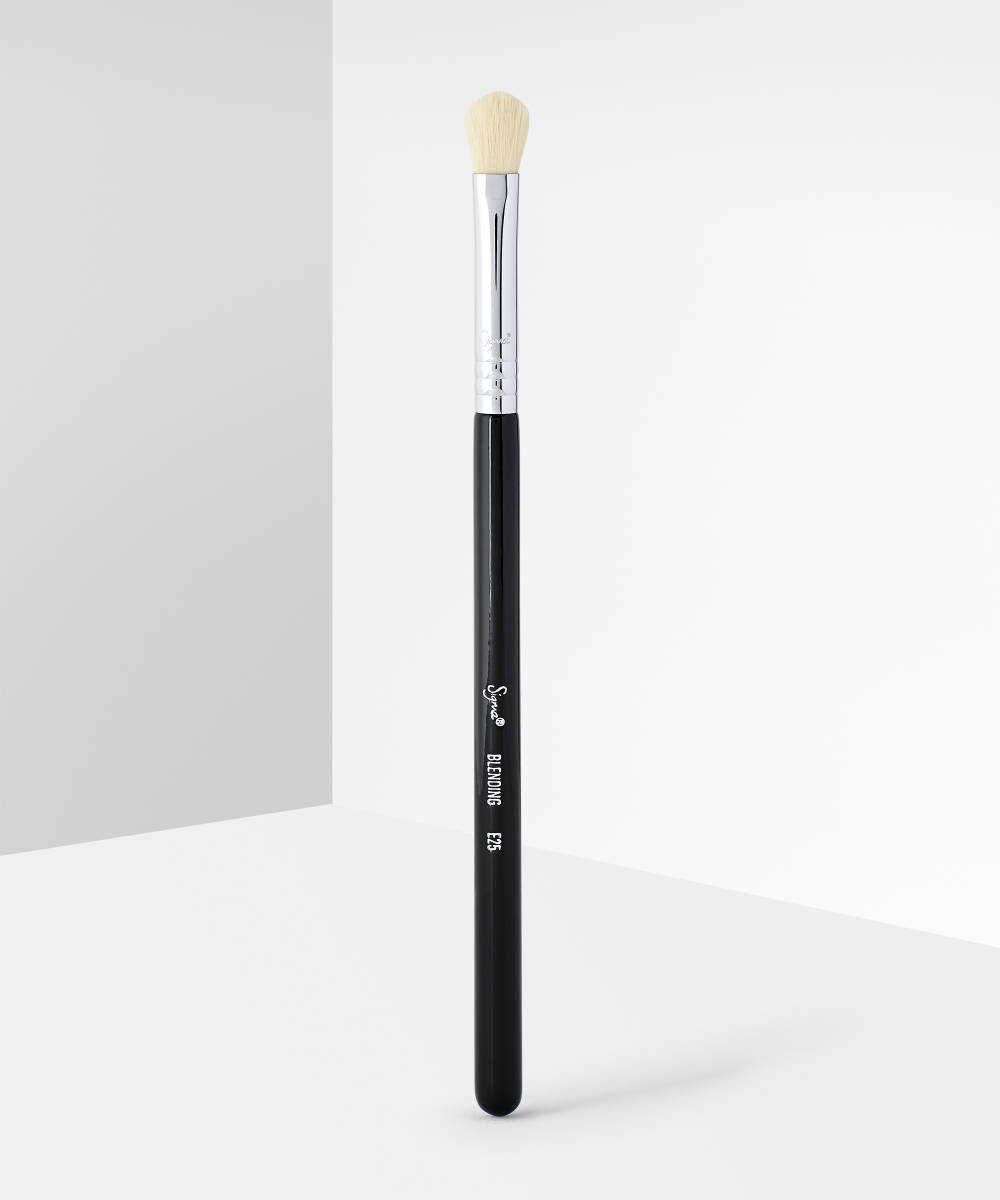 "THE BEST BLENDING BRUSH I HAVE USED."
After years of using cheap and poor quality makeup brushes, I was pleasantly surprised when I tried this brush out for the first time. The quality is amazing and the way it blends my shadow is unlike any other brush I have used. It is so easy to use and blends like a dream. The hairs don't shed (which is a big bonus!) and I find the brush easy to hold. I definitely will be trying out more Sigma brushes in the future.
crc2020
"SOFT AND PRECISE"
Very good brush! Blends well and it's super soft. It helps blending with precision and control.
Serena
13. Brushworks Double Ended Eye Brush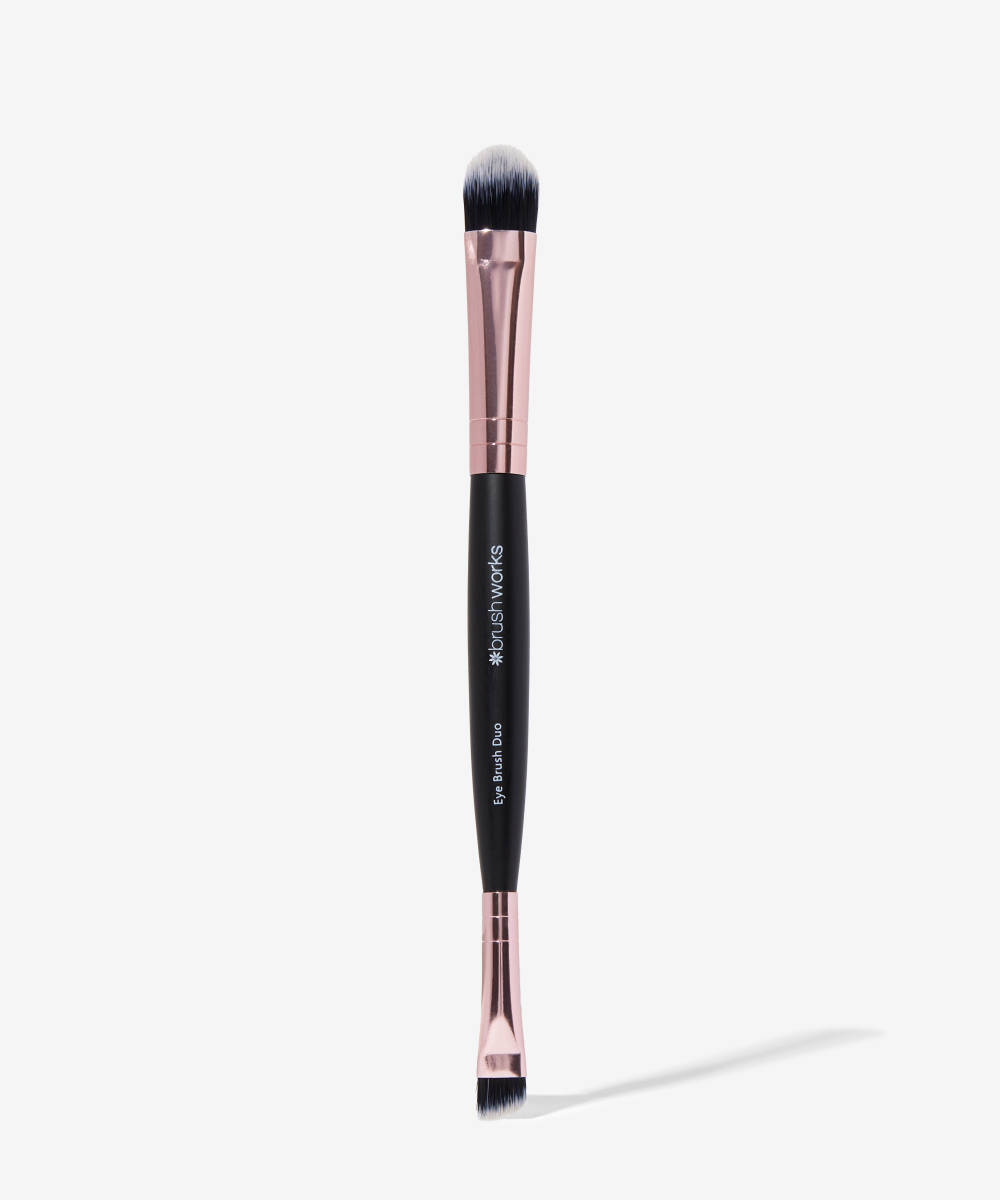 "GOOD QUALITY"
A precise brush for eyeliner, applies eyeshadow properly. Doesn't irritate the eye, which is the main point for me.
Jacky
"GOOD BRUSH"
As a beginner this brush feels great! Good size, not heavy but not light/cheap either. I find it very handy if like me you don't have a lot of storage or just want a quick makeup. A bargain for the price in my opinion.
AnaP